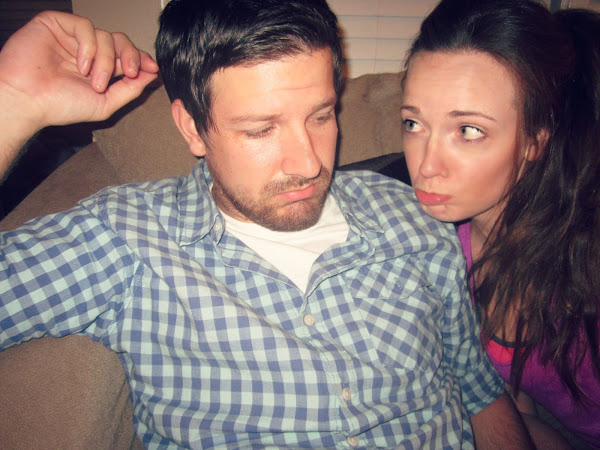 And so, as all good things, this season of The Bachelorette must come to a close, and with it our beloved Man Quotes. But, fear not, they will be back in full swing next season! And in the meantime, we may put Zack's Man Quotes to good use on another show, who knows? We're thinking about it. ;) I asked on Twitter, but I'm taking suggestions here too!

Each Tuesday throughout the season you can come here and read the highlights of watching The Bachelorette with my husband. See last week's man quotes here!


Des: And now maybe he doesn't love me.
Zack: Maybe? I'd say it's pretty clear.
ChrisHarrison: How are you doing today?
Zack: Oh, wonderful. I'm having a really swell day.
Zack: She's obviously been to a lipgloss store and bought gallons.
Des: I just want to go home, to be honest.
Zack: Bring around a limo!
Zack: It looks like Chris Harrison has a bedazzled cell phone in his pocket.
Des: It's that undeniable spark…
Zack: So you're just going to force it.
Des: So you may have noticed that Brookes isn't here.
Zack: No, I didn't notice.
Zack: He's like "Phew! Oh thank God she picked me! I had a 100% chance of being chosen, I was so nervous."
*Des rolls up on a horse*
Zack: You've got to be freaking kidding me.
Drew: I didn't see this happening.
Zack: They never do. For some reason, they never do.
Zack: Oh, the old "it's not you it's me."
Katie: Oh, just go be a model, Drew, with your chiseled features and your concerned look.
Drew: I hope you find  your happiness.
Zack (not being sarcastic, for once): Boy, this guy really takes it well.
Zack: A walk of shame really sucks in sand, you know?
Zack: He doesn't even get a limo, he gets some broke ass little van.
Zack: Do you think when Brooks swims up to the boat, will he be doing the butterfly, backstroke or freestyle?
Chris, handing Des a book: I got you this…
Zack: I wrote you 426 poems and I printed them in this book.
Katie: Wait, do they get the Fantasy Suite tonight, too?
Zack: It's Fantasy Suite from here on out.
Katie: Des' brother is such a creep.
Zack: Des' brother's shirt matches the pillows.
Katie: Brooks should parachute in to the proposal spot.
Zack: We picked him from like week 4.
Zack: Montage!
-After the Final Rose-
ChrisHarrison: You were looking forward to a great last date that never really happened.
Katie: Thanks for rubbing that in, Chris.
Zack: Man. Juan Pablo. He's just such a great guy. I have now restored my faith in the entire franchise.
Zack: He just wants someone to have breakfast with. He's going to have so many breakfasts!
Zack: This is going to be the best season ever.
So yeah. Super excited for the next season. I mean, this one was suuuuch a dud, but next season? There is no way it will be a dud. At least there will be a lot of soccer games and breakfasts eaten, if nothing else. And some really great eye candy, amiright?!

Obviously, Bachelor/ette Man Quotes are done until January, but if we were to keep Man Quotes going, what show would you like us to do them with? All suggestions are welcome! :)

xo

p.s. This has nothing to do with anything, but Zack wanted me to show you all this (a.k.a. the creepiest thing I have ever seen). Don't ask how he stumbled across this. I know I didn't.