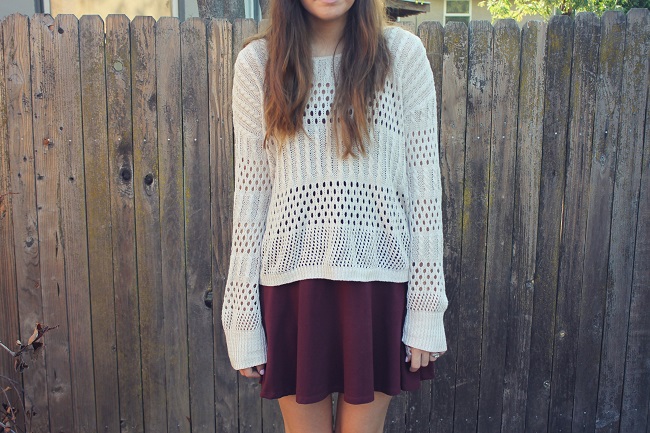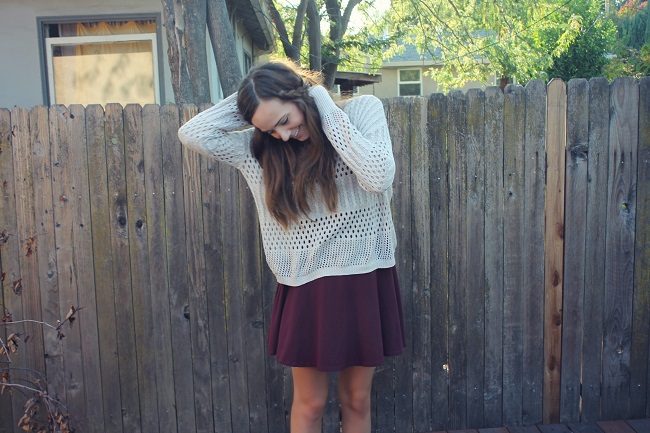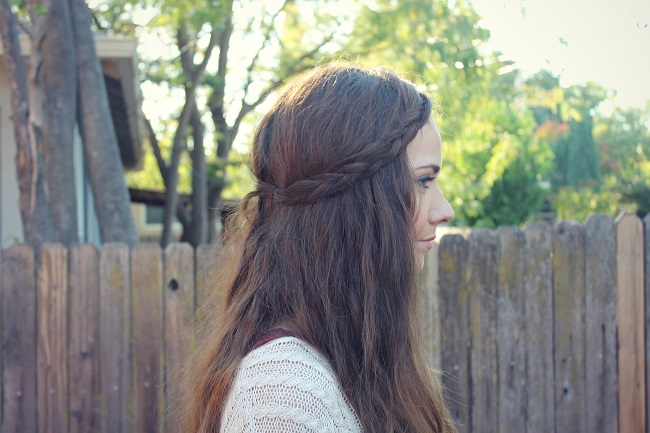 (my new favourite fall hairstyle. so easy and quick!)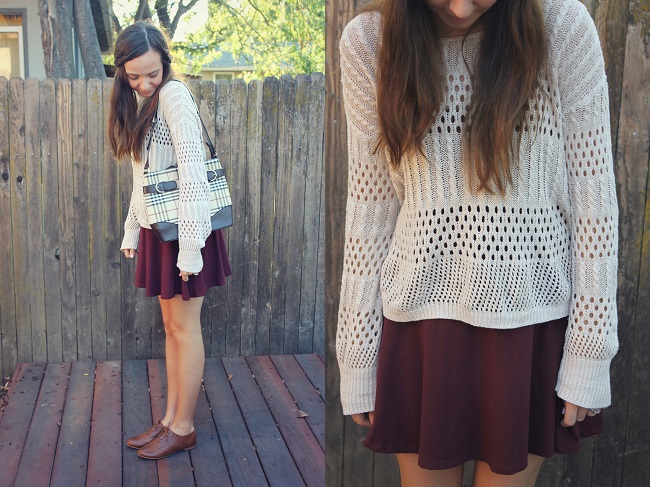 sweater: pins & needles via thredup (get a free $10 for new sign-ups!)
dress: topshop (similar here and here)
shoes: kohl's (here)
purse: from mom
I decided I missed going back to school, so I put together my own "back to school" outfit that I am dubbing "back to school-ish" since it looks like a school outfit, but I actually have no school to go back to. It's okay, I'm more than happy just pretending that I do. There is something so very scholarly about a pair of oxfords (or brogues, whichever you prefer) and I have quite the collection of them now. They're kind of my favourite shoe to wear in the fall, besides of course boots, but that's too predictable sometimes, you know? Also, this dress is one of my favourites, and I even have the same one in black, I loved it that much. Unfortunately I got them from Topshop a few years ago and thus can't find them anywhere, but there's lots of great similar ones floating around everywhere! Nothing better than a classic fit and flare dress, and with a relaxed sweater thrown over? Boom. Effortless chic right there. Speaking of this sweater, I found it at the gem of an online store called Thredup which I looooove (I know I have sung it's praises many times before, for good reason!) Finding a good deal is kind of my thing, in case you didn't know. And I may or may not have made another order last night. Whoops! I just can't help myself sometimes. Retail therapy and all that.
What do you think of when you think "back to school" outfit?
Are you a bargain shopper?
xo
(linking up with Lindsey)

Read More on Katie Did What