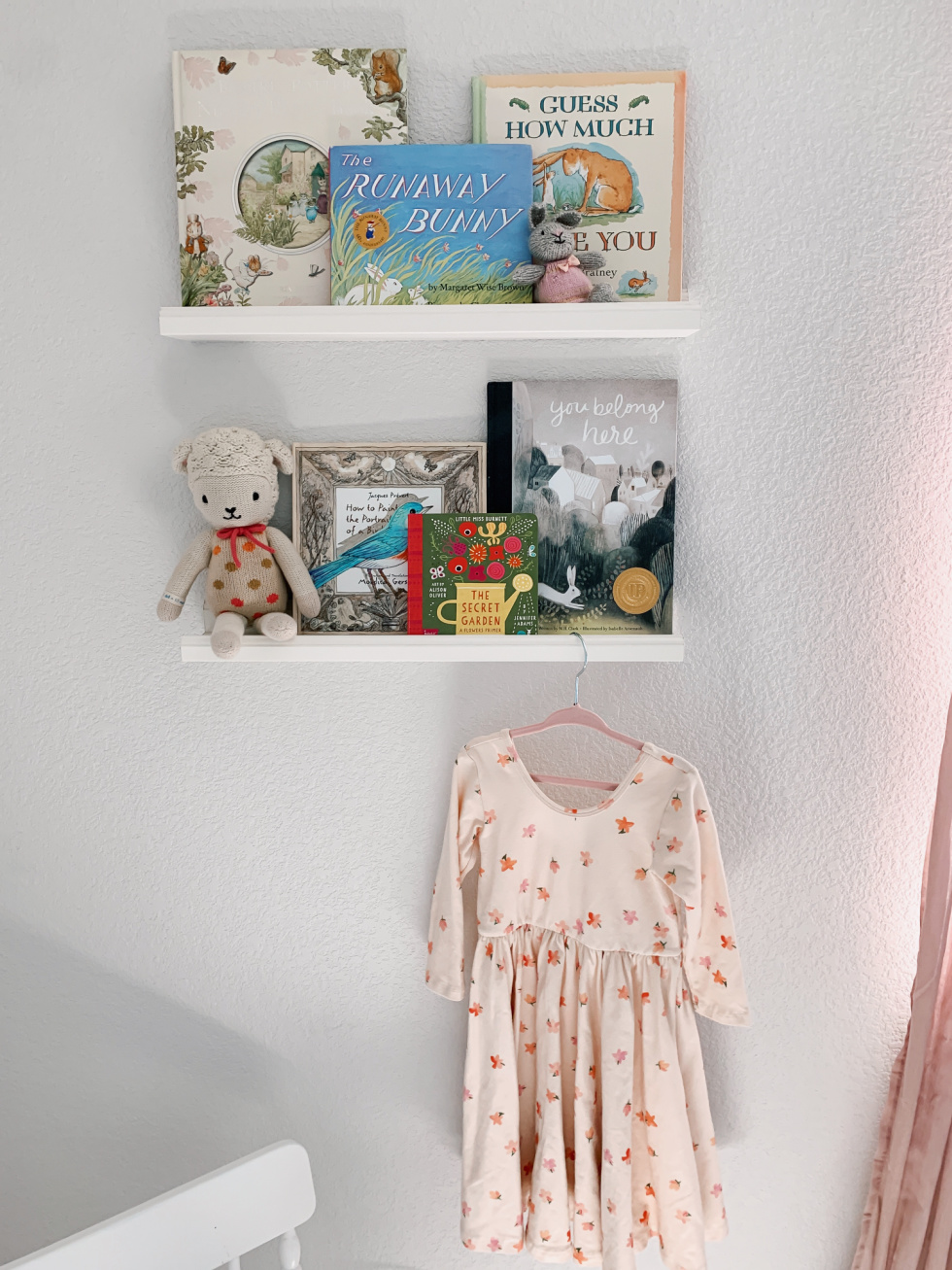 Beatrix Potter | Runaway Bunny | Guess How Much I Love You | Cuddle + Kind doll | The Secret Garden | You Belong Here | Similar Shelves (ours are Ikea) | Kids Hanger | Alice & Ames dress
Hey friends! One of my favorite things to do for holidays/new seasons is switching out the kid's bookshelves! While I was doing so, I realized I should share what our favorite books are here! So I think I'll start doing that, each time I swap them out. Here are just a few of our favorite books for Spring! Is it finally feeling like spring where you live? It definitely is here! Along with the lovely spring allergies that come with it, lol… ;) But I'm not complaining! The weather is beautiful and the sun is shining. We even planted some strawberries this year, so excited to eat from our little garden!
Here are some of our favorite spring books for kids- click on each image to shop!
Spring books for kids
RELATED: 16 SPRING/SUMMER OUTFITS
xo