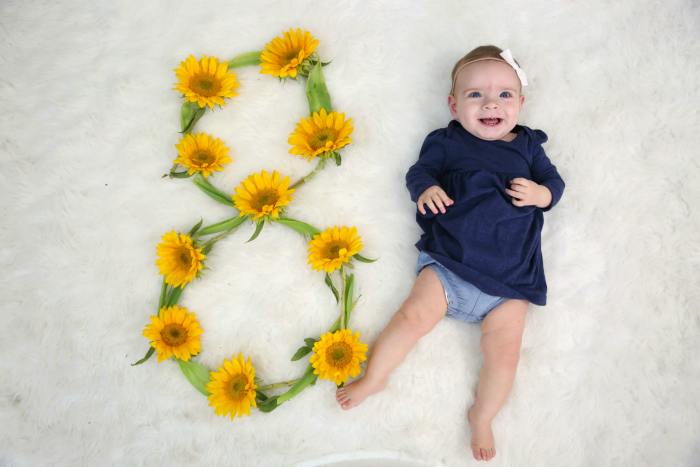 I blinked, and she's 8 months old!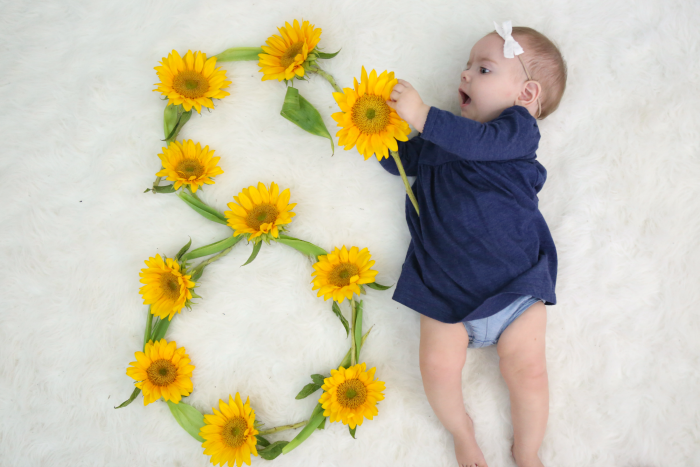 At 8 months, Sophie says "mamama" all the day long and it is the most beautiful sound! Music to my ears!! She's also experimenting with lots of other sounds, like "baba" and "vava"… still waiting on "dada!"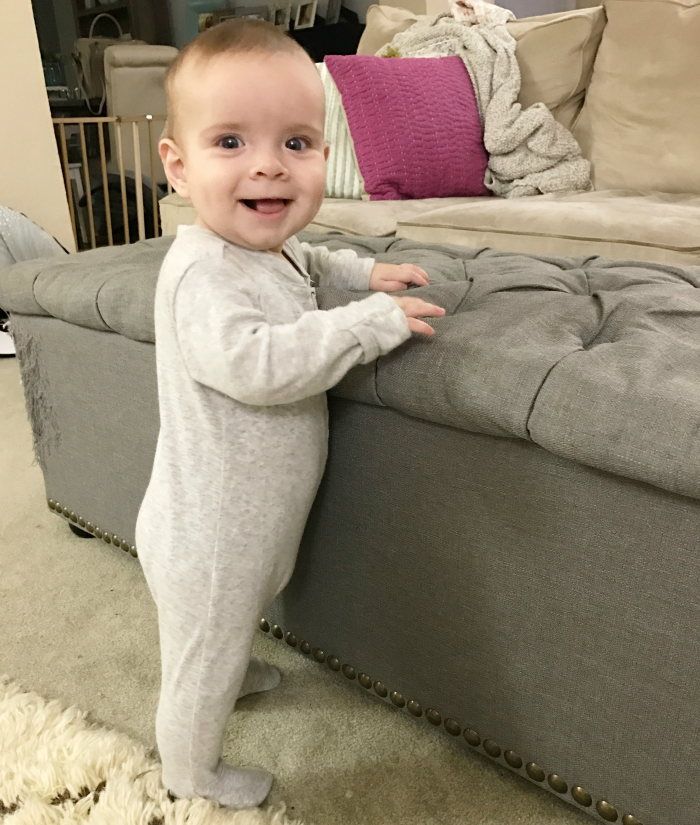 Her new trick is standing up! She has to lean on something, of course, but loves it and has such good balance! It is all she wants to do these days! She is also pretty mobile, and will not sit still if you set her down somewhere. She's not crawling yet, but ohhhh she is CLOSE. She rolls around and goes from lying to sitting up fluidly.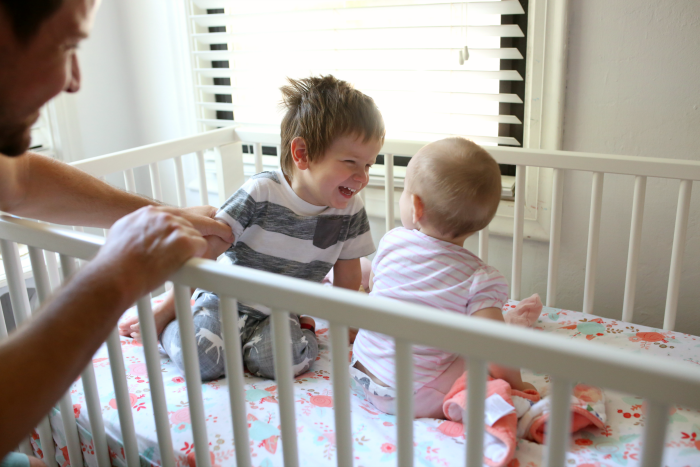 She loves to swing and is really good at sitting up and playing with toys. She especially loves her blocks, her brother's balls, her dollies and books! Although she'll eat the books if we aren't careful. ;) She and Sam actually "play" together now, and it's the cutest.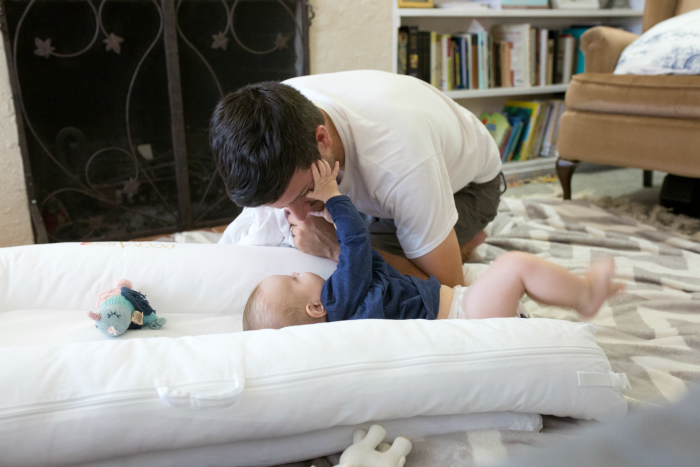 She loves her daddy and mama, and is absolutely obsessed with her brother and her cat! She follows Sam's every move! She is going to be running around with him in no time! Eek!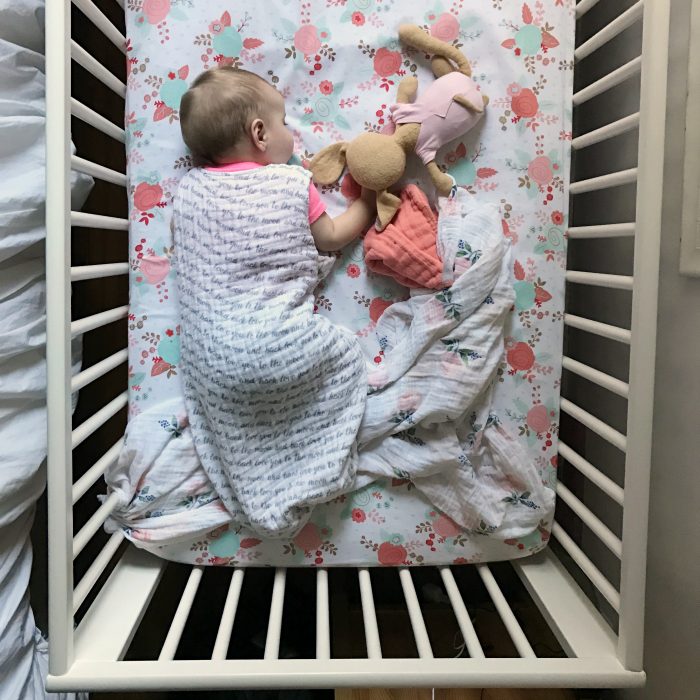 She is such a good napper, and takes 3 (sometimes 4) naps a day. Her wake time has been pushed up to about 2 hours and bedtime is 7-ish. A rough schedule these days:
7:00 – wake and nurse
7:30 – breakfast
8:30 – nap
9:30 – wake and nurse
11:30 – nap
1:00 – wake and nurse
1:30 – lunch
3:00 – nap
4:30 – wake and nurse
5:30 – dinner
6:30 – bottle
7:00 – bedtime
She LOVES food!! Meals with her are pure joy! Bananas, blueberries, Cheerios, crackers, sweet potatoes, spinach, apple sauce… The only thing she's tried and doesn't seem to like too much is avocado.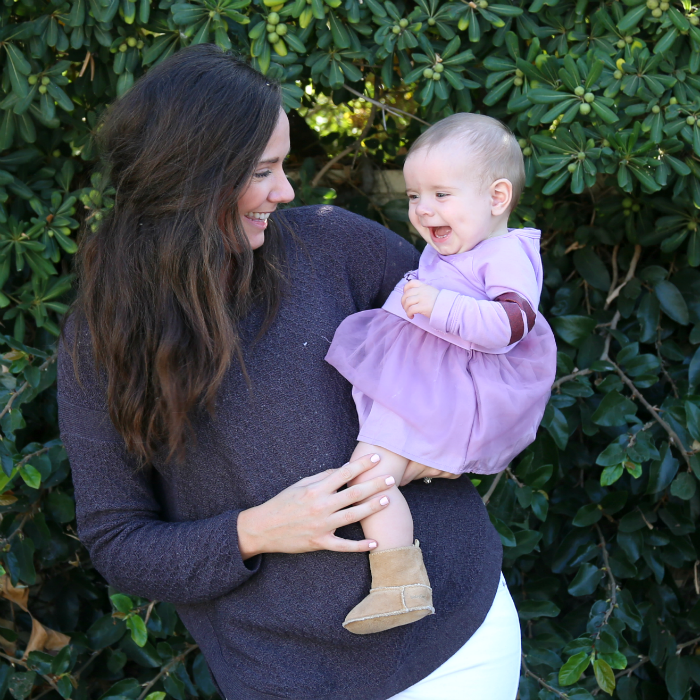 My girl- we are so blessed by you every day. We are 8 months into our journey of forever with you, our little angel, and I still pinch myself that you're ours. From the moment we knew you were growing inside of me, you were my every prayer, my dream, my hope. We have been waiting for you our whole lives- and I'm so happy it was you all along.
xo
p.s. Sam at 8 months! :)
Read More on Katie Did What