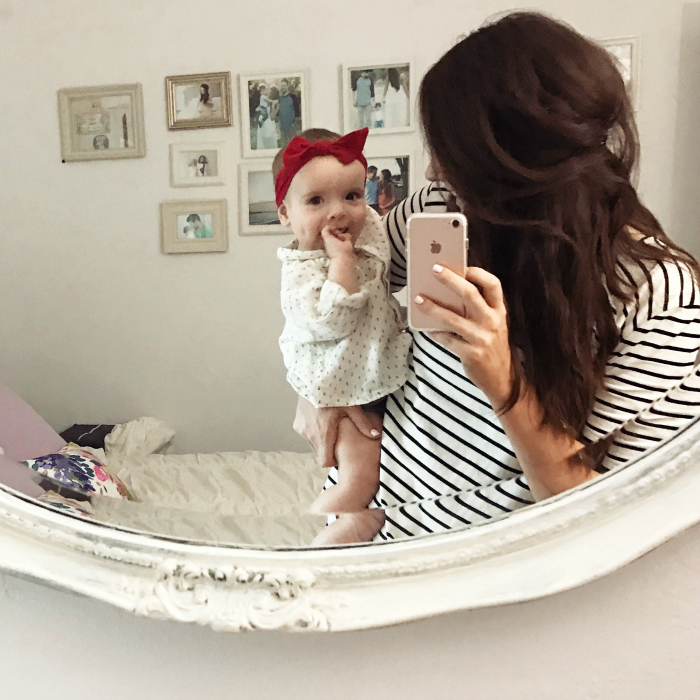 This weekend was a good one. I mused a bit on my Instagram and wanted to post it here, too, to remember always:
Saturdays no longer mean sleeping in and staying up late. They no longer mean getting dolled up and heading out with friends. They no longer mean eating out and dancing the night away. Now, Saturdays mean early mornings, lots of coffee, changing diapers, tickle fights and playing a million games of peek-a-boo. They mean never sleeping in and being in bed before midnight. And I'm okay with that. Saturdays these days are pretty damn incredible. Plus, we still make sure to dance the night away- it's just usually to the tune of "Wheels on the Bus." And my dance partners these days are way cuter. ;)
This weekend was so fun! We went to the park, spent lots of time outside (in the mornings and evenings, when it cooled down), and spent time with family. It was a gooood weekend indeed.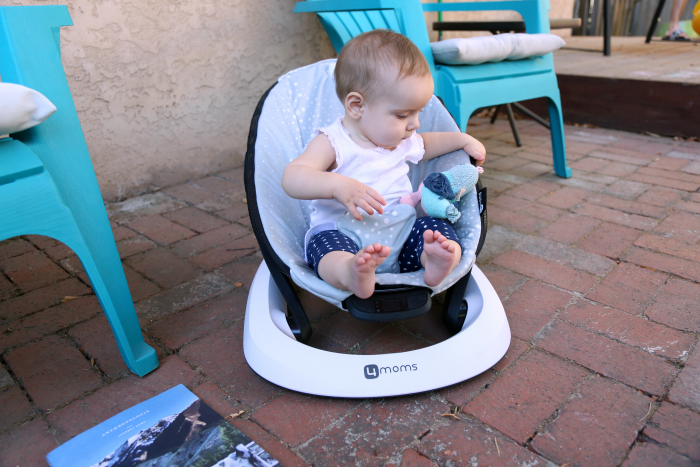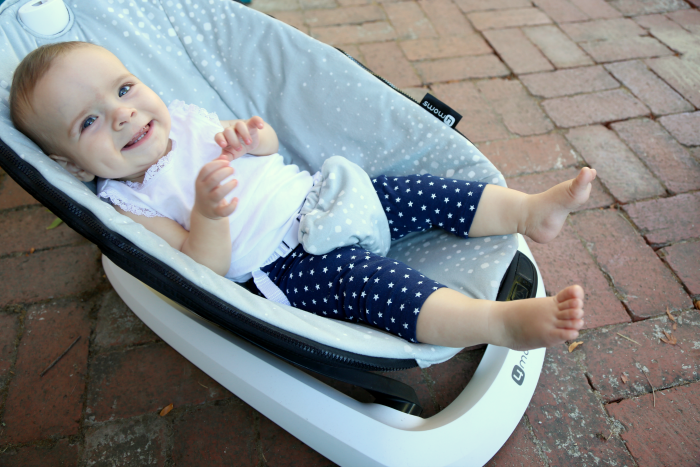 I have to share how much we love our 4moms bounceroo. 4moms sent it to us a while ago, and it has been such a lifesaver with Sophie girl! I love that I can just put her in it and she's happy, chilling and bouncing away, so I can run around and play with Sam. :) She loves when I take it outside, as she is pretty much happiest outside (who isn't?!). I love how lightweight it is, which makes it super portable! I'm sad she's nearly outgrown it, though. It is absolutely something I recommend for anyone having a baby, though! The bounceroo along with the mamaroo- life savers! It's not on in the pictures, but it comes with a mobile, too, which is amazing! :)
Sam skipped his nap all last week and we were SO worried that he was just DONEZO with naps completely. But we persisted, nonetheless, because I just had this feeling he still needs those naps (and so do we!!). Thankfully, he napped yesterday! The first time in a week!! PRAISE GOD!! Let's hope he keeps this up. Otherwise, the naptime hustle will have to be renamed the "quiet time hustle" or something. Ha! Anwyway, the cause of his nap protest I'm pretty positive was that awful sickness he had been fighting last week. Poor guy. So happy we are all back to being healthy! YAY.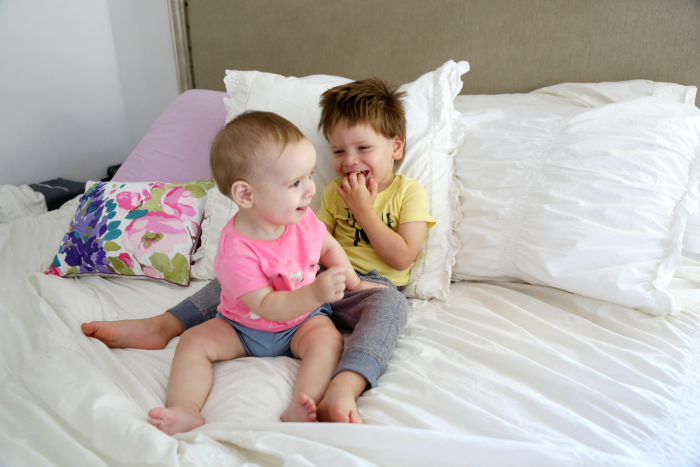 I know I've said this before, but Sam was totally indifferent to Sophie when she was born and for the first few months of her life. Well, now? HE LOVES HER! He's been showing so much more interest in her and affection toward her lately, and it just absolutely melts my heart! He even stopped what he was doing, walked over to where she was sitting on the floor, squatted down to her level and kissed her on the head- all unprompted!!! I about died, it was literally the cutest thing EVER.
What dreams are made of!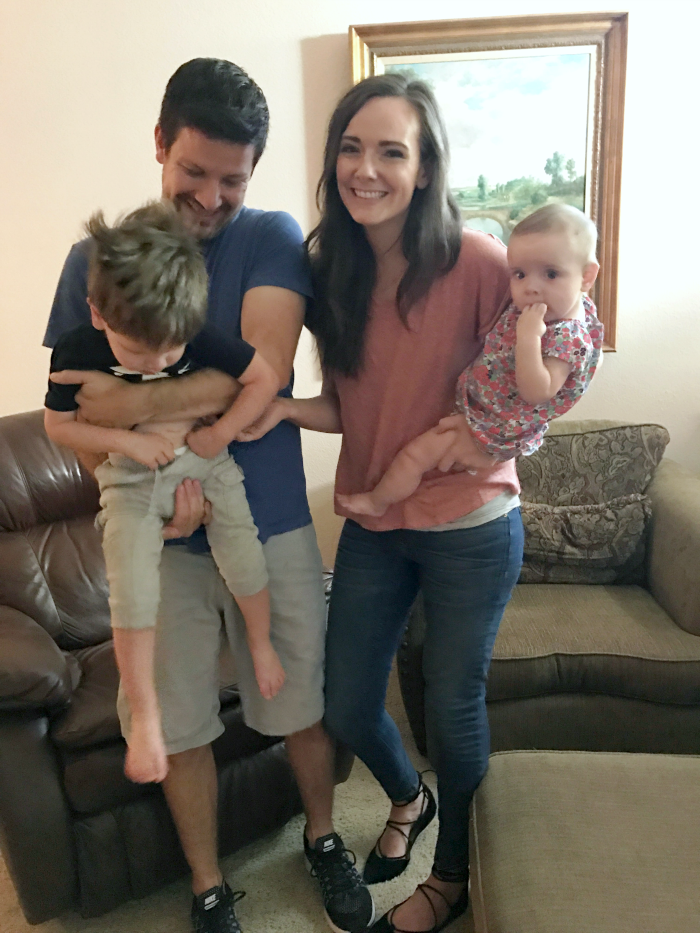 We celebrated my cousin's 17th birthday yesterday, with family! Good food, good company, good times. Our cousin Jacob ran around with Sam the whole time and he was having the BEST time! It was soooo hilarious and cute. Seriously, we just kept hearing these huge belly laughs. The best. And obviously we needed a family photo. :) Annnd can I just say my sweet aunt took 20 pictures, and nearly all of them looked more like this: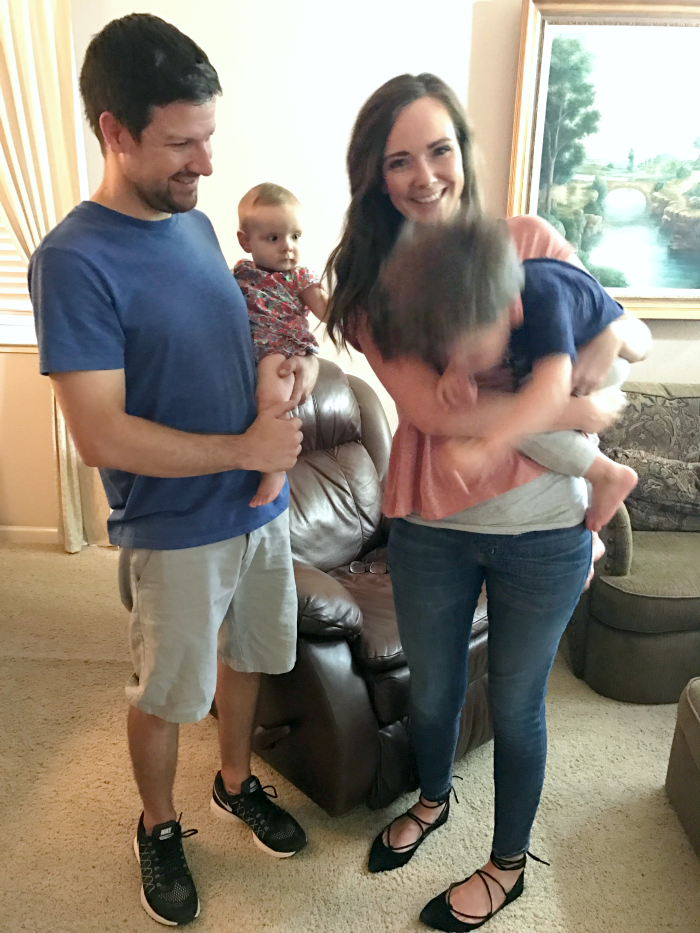 Dat mom life, though. ;) Gottaaaa keep it real!
Happy monday!
xo
p.s. Ends up our family photos we were supposed to take on Saturday got postponed due to weather. It's been so hot here lately!
Ugh. I'm ready for fall.
There, I SAID IT.
I mean, we already got a pumpkin, so I guess the switch has already been made in my mind. Now, the weather just needs to follow suit. ;) So yes, our family photoshoot isn't until a few more weeks now. Time to mentally prepare and all that.