{showing off the bikini bump}
So here's the thing about being pregnant: You lose your abs. Shocking, I know, but true. My favorite thing ever is when I'm doing an ab workout (because it's important to keep those muscles strong, even if you can't see them!) and Katrina (of Tone It Up, of course) says "let's sculpt those sexy waistlines, girls!" and I just kind of giggle to myself, because let's be real. While pregnant, sculpting a sexy waistline is not even on my radar, and neither should it be. With that being said, I've fully and completely embraced this bump of mine. I love it, actually. It took so long to make an appearance (thanks to genetics and this long torso of mine) that I feel really proud of it now. Like a "Hey world, look! I AM pregnant! Ha!" even if I only get that for a few months. ;)
Now that the weather is warming up, it's about time for bikini season! I only have a month(ish) left until my pregnancy is over, but I'm still dreaming of cute bathing suits that would be just darling with (or without!) a little bump. And so, I thought I'd share a few with you! In case you're currently pregnant or happen to be pregnant during the summer months, these would all look so cute! They're from my new favorite discovery, The Orchid Boutique, a website with thee cutest bathing suits, like, ever. And they carry Maaji brand, which is what the Tone It Up girls wear all of the time, and I may just be obsessing over the entire line, nbd. And yes, it's pricey, but I'm thinking sometimes a little splurge is fun, right?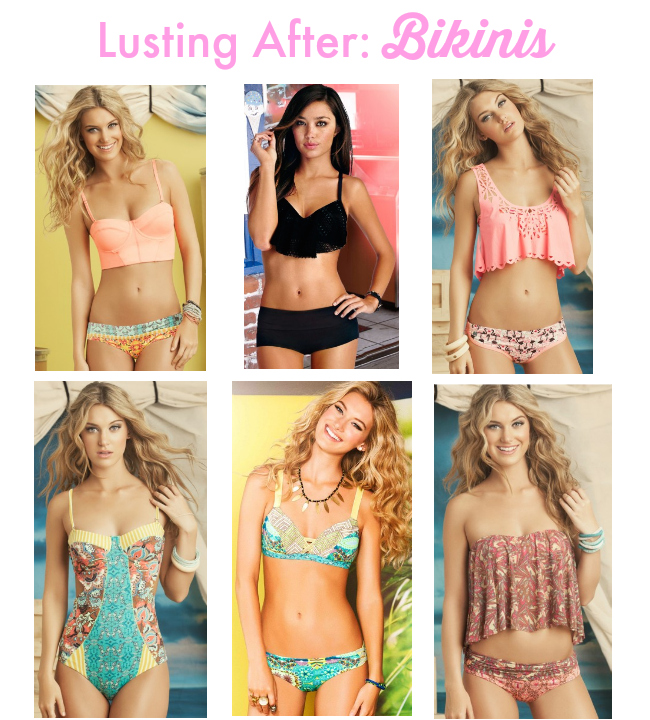 1. Bittersweet Reef Bikini
2. Charli Boyshort
3. Charming Pirate Bikini
4. Parrot Paradise
5. Caleidescope Lime
6. Sparkling Waves
So, I say to you, do not hide that bump! Show it off proudly! I honestly think there aren't many cuter things than a pregnant girl wearing a bikini and showing off the bump, am I right? Because, really, there isn't anything more beautiful in the world than what's going on underneath that bump.
xo
p.s. I'm being featured on ThredUP's blog today, where I picked out a few of my favorite maternity outfits and one for post-baby! Check it out and leave some love! :)