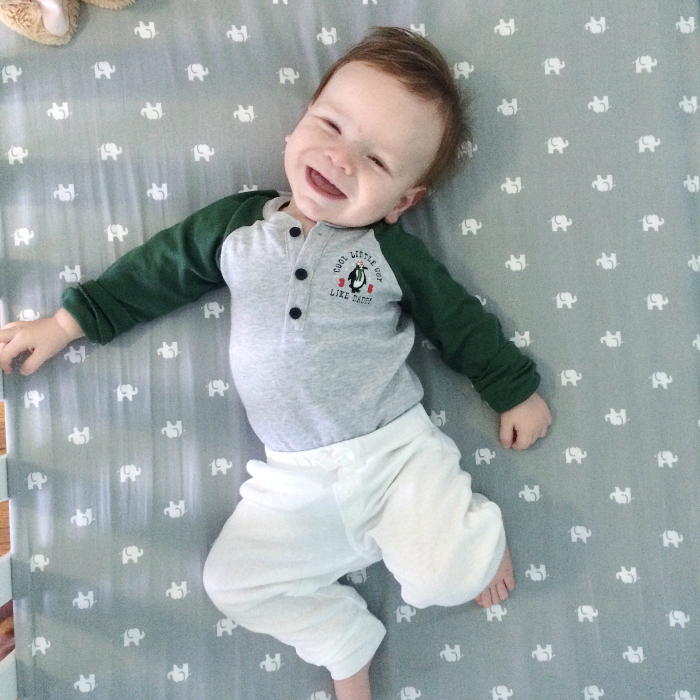 Okay, so Sam Sam turned 10 months old on the 11th! I can't believe he'll be one in two months! Ahhhh. Pinterest party planning, here I come! ;) In the meantime, here's a little bit about Sam at this amazingly fun age…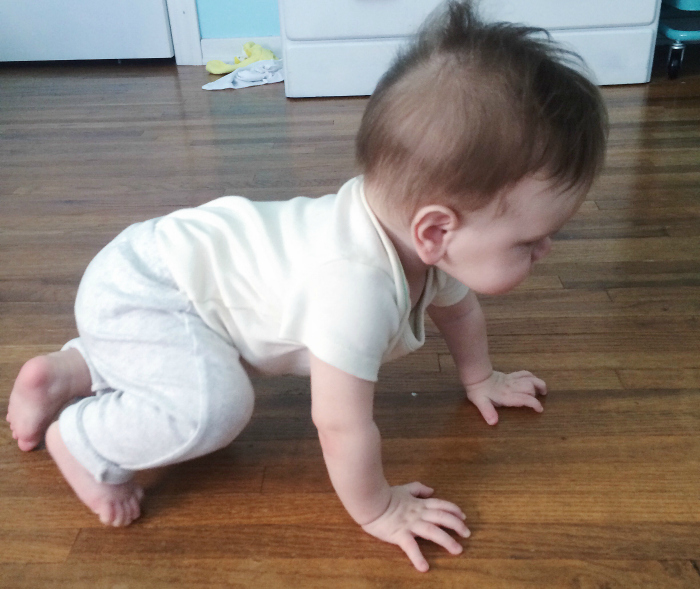 He loves to be on the move! Set him down on his back and two seconds later he will flip himself over and start crawling around. He also is soooo squirmy and always has to be moving!
He is so ticklish and giggly. He also giggles whenever I blow my nose, and whenever I put lotion on him at bedtime. It's pretty adorable.
He is such an independent little eater, and only likes to eat food if he gets to feed himself. He loves yogurt, food pouches, Puffs, avocado and cheese Crunchies. He almost always makes a yucky face when we feed him anything, but then he goes back for more. Who knows.
He sits on his knees and is trying so hard to pull himself up to standing- any day now!
He says "mama" and "dada" and also says "hey" back to us.
He waves and loves to dance to the music on his puppy toy. He just sits there and rocks back and forth.
It takes a few minutes for him to warm up to people. At first, when anyone comes up to him and shows him attention (which is everyone, always, haha) he gets shy and buries his face in my shoulder, but then 5 minutes later he's cheesing at them and loving life!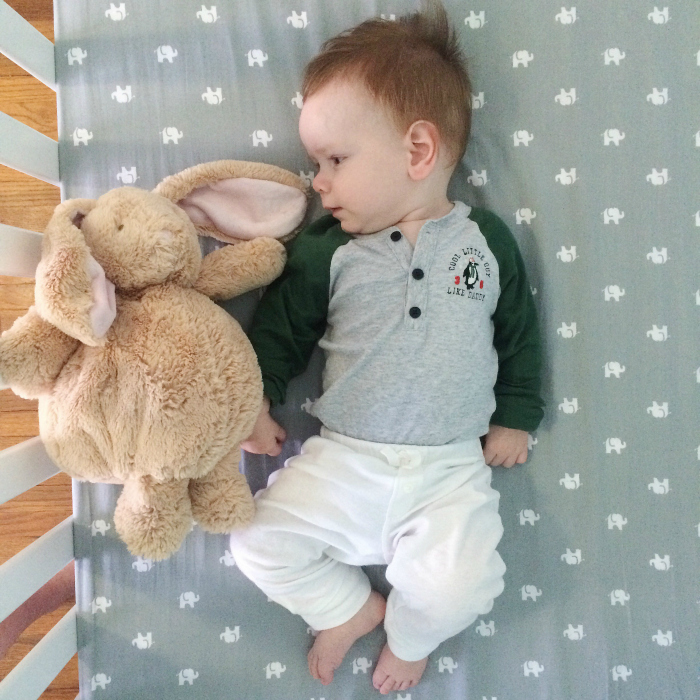 He loves his two bunnies, and sleeps with them every night. They usually just flank his sides and then when he wakes up, he'll talk and play with them for a few minutes in his crib, happily.
He loves being outside, and it is a surefire way to calm him down if he's being fussy. Just like when he was a newborn.
He still has 8 teeth- four on top and four on bottom!
He is 27 1/2 inches and weighs 17 lbs 5 oz now! I'm so proud of my big boy. His rolls are getting quite scrumptious again. More on his weight gain and our journey here and here!
And a rough (seriouslyyyyy rough, because his sleep has been all over the place lately!) schedule these days, at 10 months:
8:00- wake and nurse
9:00- breakfast (usually yogurt and bananas and a sippy cup with water)
10:30- nap (with 4 oz bottle before; 1-2 hours, depending)
12:30- wake and nurse
1:30- lunch
3:00- nap (gets 4 oz bottle before; usually 1 hour)
4:00- wake and nurse
5:30- dinner
7:00- bath, 8 oz bottle, bedtime routine
8:00- "bed" (ha ha)
Lately, he's been waking 1 or 2 times a night to eat and then goes right back to sleep. I blame all of the developmental things happening right now. Bedtime is a challenge, definitely, because he usually just treats it like a nap. This is definitely something we're working on!
Sammy Sam, I say it all the time because it's true: You are our joy!
xo