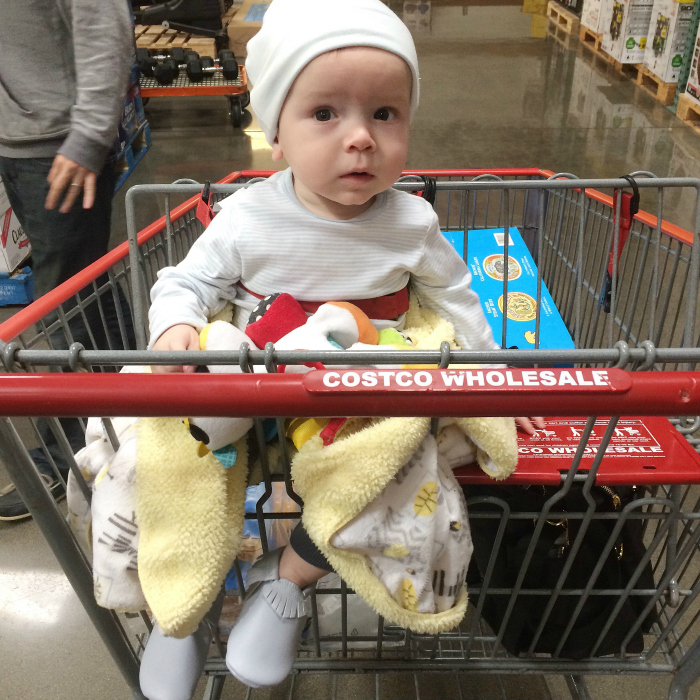 The other day we were at Costco, and I got a sample of soup. As Sam reached for the sample (as he does with everything I'm holding or eating) I told him, without thinking, "No soup for you!" And then I realized how hilarious it was that I literally just told my baby "No soup for you." Just call me the Soup Nazi.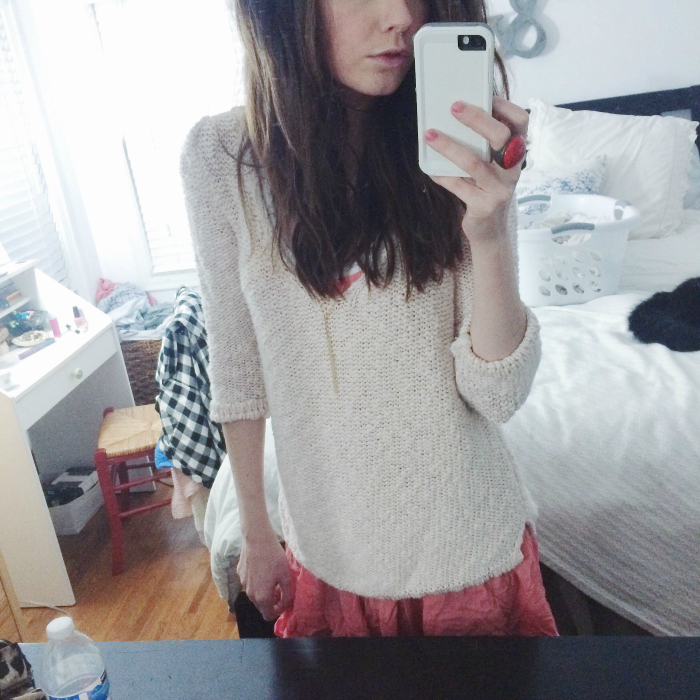 I'm pretty much obsessed with Sia's "Elastic Heart" right now. I cannot stop listening to it. Which also means that I'll probably make myself sick of it eventually, like I do with all songs that I obsess over, but oh well. Right now, I can't get enough. Watch the music video if you have a few minutes. It's absolutely beautiful.
Oh, but also, yesterday morning (this was pre-coffee) I was singing along to the song and I said "I've got thick skin and an elastic waist" and that made me giggle. And then I thought, now there's a good parody! Right? So go ahead, SNL writers, you can take that one. Just be sure to credit me. ;)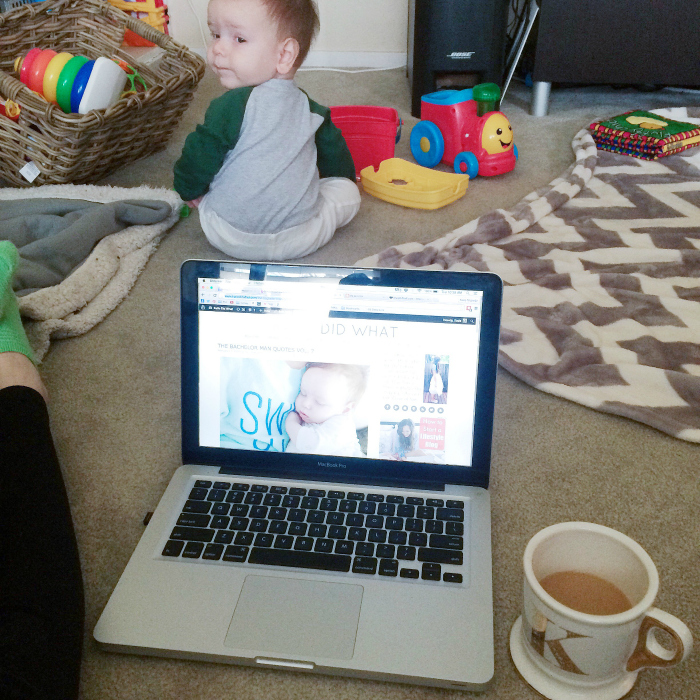 My office on most days. Not complaining.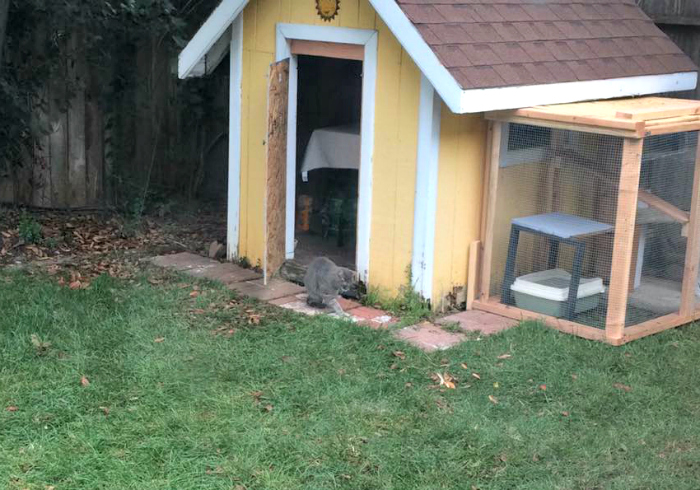 Zack built a little sanctuary for our cats. They've always been indoor cats, but recently (without getting into TMI) they've stopped properly using the litter box, which as you can imagine is NOT fun, but especially with a baby (and a mobile one at that!) in the house, it's also not sanitary or safe. Needless to say, they can no longer be indoor cats, but since they're 10 and 12 years old and have lived inside their whole lives, and also they're our first kids really, we couldn't just throw them outside. So Zack spent last week building this awesome little place for them to attach to the existing play house (my old play house!) so they have their very own Cat Castle. They already are loving it. And we're happy knowing they're safe and sound and warm, and everybody wins, really. :) And this was mostly Zack's idea, so can we talk about what a good cat dad he is for a second? So sweet.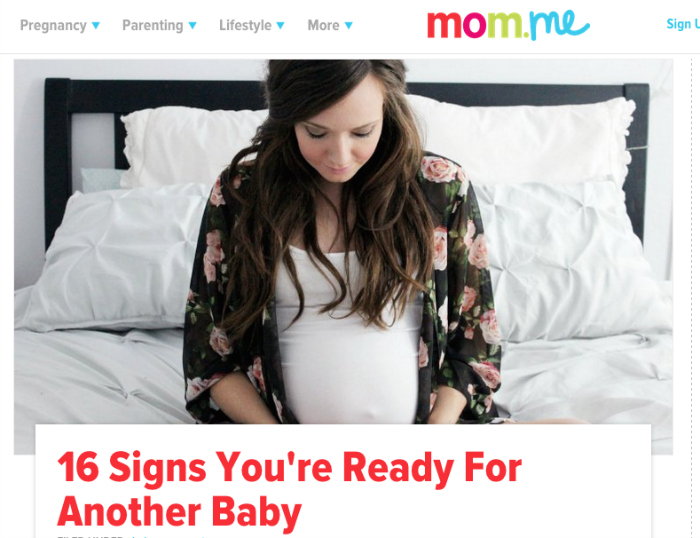 I asked my mama friends on Instagram how they knew they were ready for another baby, and the answers were all so great! Read them all HERE! Kiiiind of giving me le baby fever…
So the Oscars are on Sunday! And I'll (of course) be live tweeting (so be sure to follow me on Twitter!) and doing a Best and Worst Dressed recap on Monday! All fun stuff. Are you excited? Have you seen any of the nominated movies? We haven't, but it'll probably get me all excited and wanting to see them, as usual.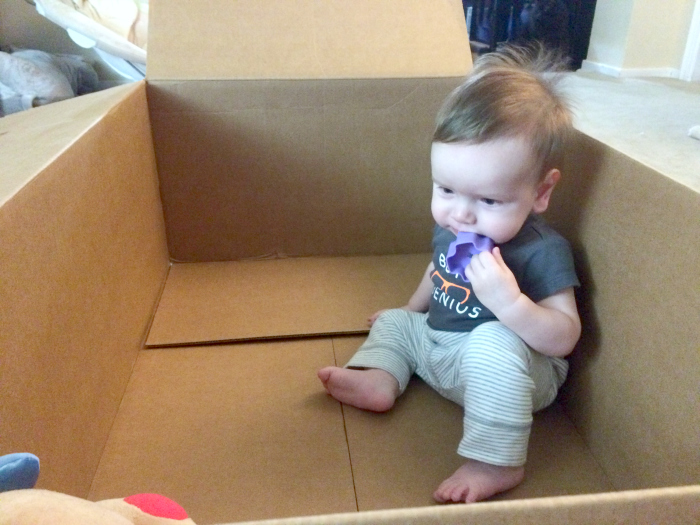 And let's end this post with a baby in a box, because it's the weekend! And it's cute! And those things just go together. Or something.
xo
Read More on Katie Did What