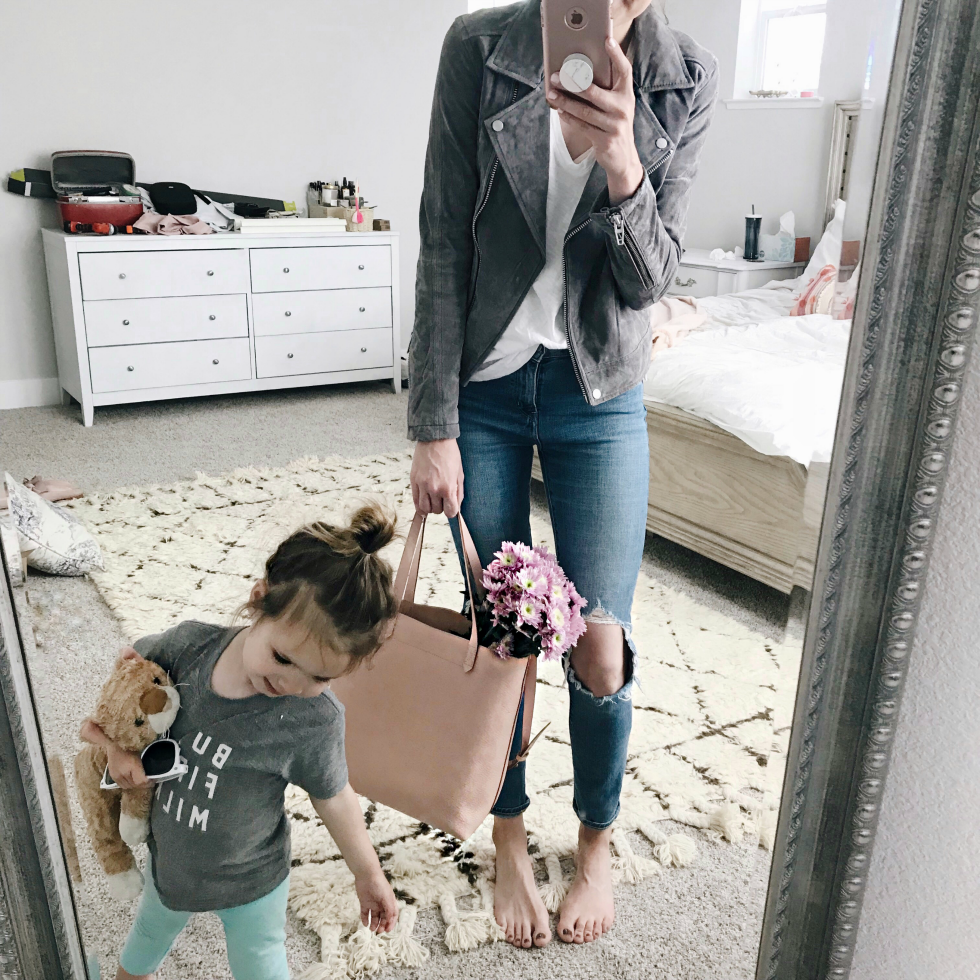 SUEDE JACKET | TEE (I sized up to medium) | JEANS and HERE (true to size- full review here) | TOTE BAG | SIMILAR RUG | THROW | BLANKET | PILLOW | POPSOCKET
This was supposed to be a picture to show my fave Levi's, new fave suede jacket (like buttah), cute new spring bag (my color is sold out, but so many others!) and pretty spring flowers. BUT, in addition to those things, it's really highlighting our real life at the moment. Tool box and tools, some empty boxes, a few incomplete projects on the dresser (#newhomeprobs), a box of tissues, and the cutest and sassiest two year old you've ever seen, complete with her kitty and sunglasses (inseparable, my friends). Annnnd it's kind of way better that way, IMHO.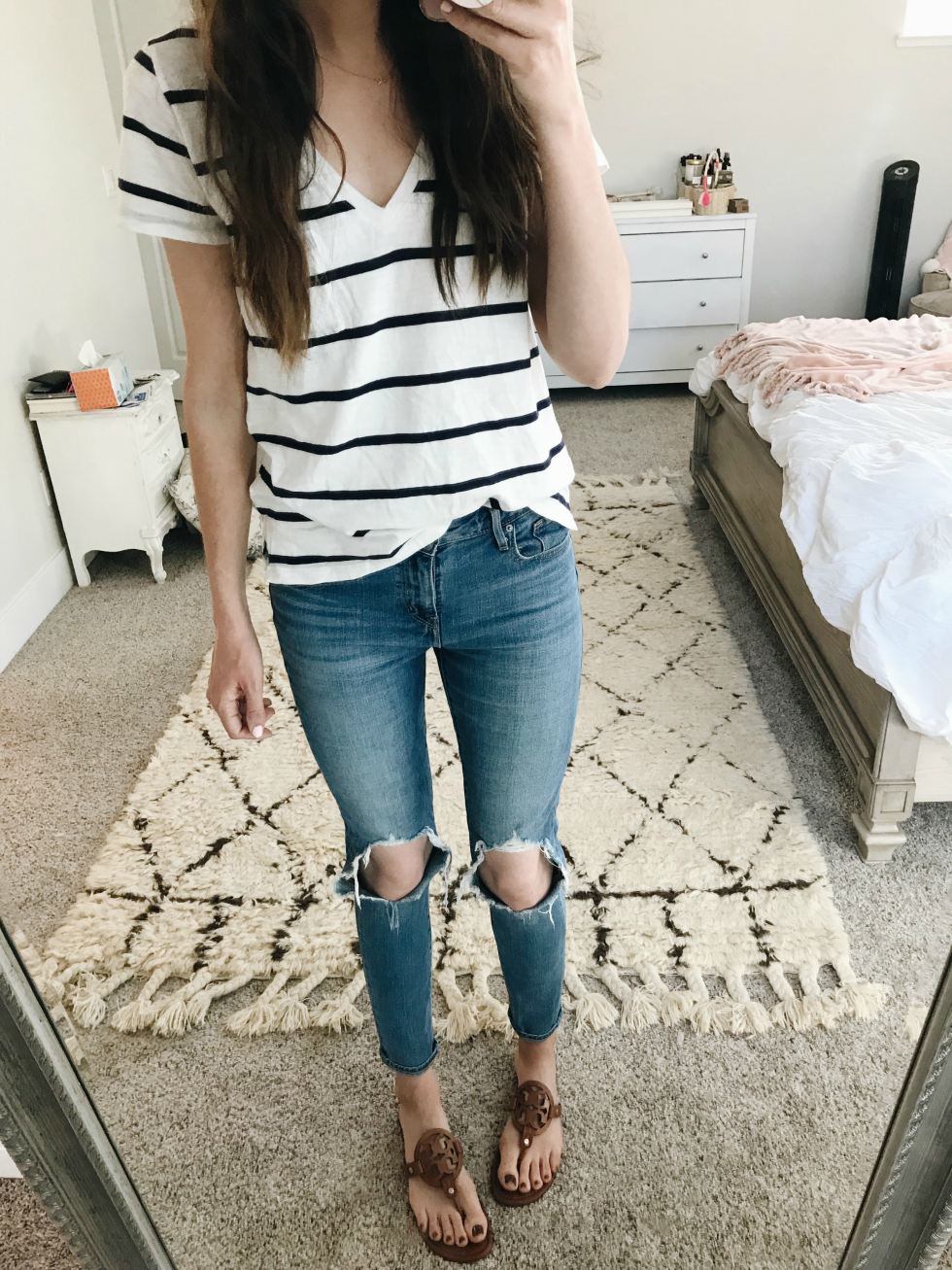 TEE (sized up to medium) | JEANS and HERE (true to size) | SANDALS (size up 1/2)
Happy Thursday, friends! One more day until the weekend, so I thought now would be a good time to share some recent outfits from the past week. Ya know, when I actually changed out of my workout clothes/leggings. ;) Hope this serves as some outfit inspiration for you!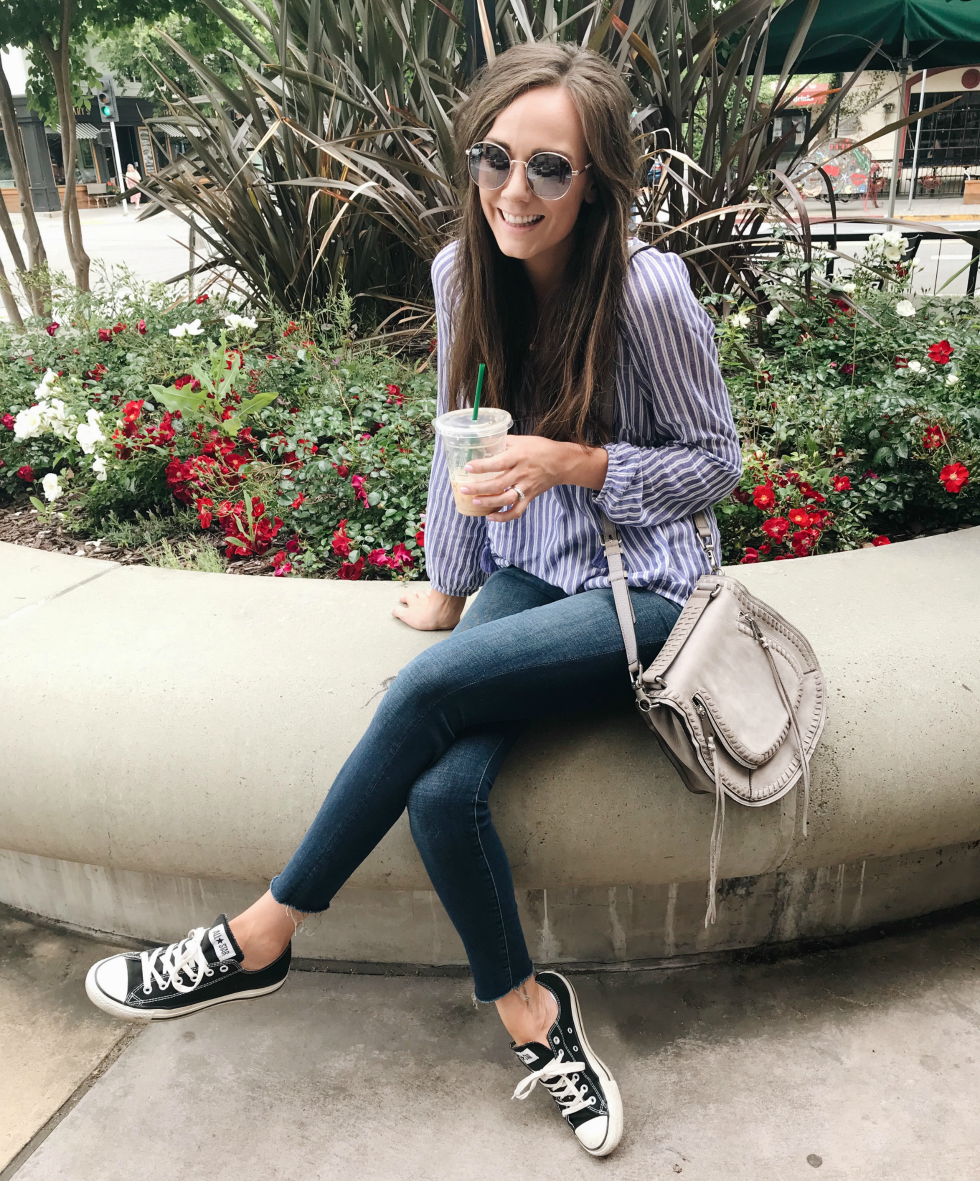 TOP (loving THIS COLOR too!) | SUNGLASSES | JEANS (true to size) | BAG (the small version) | SHOES (true to size)
A little Cinco de Mayo date night look- for coffee and Mexican! Because, one must have a marg on Cinco de Mayo. Or at least chips and salsa. It's just not right if you don't. ;)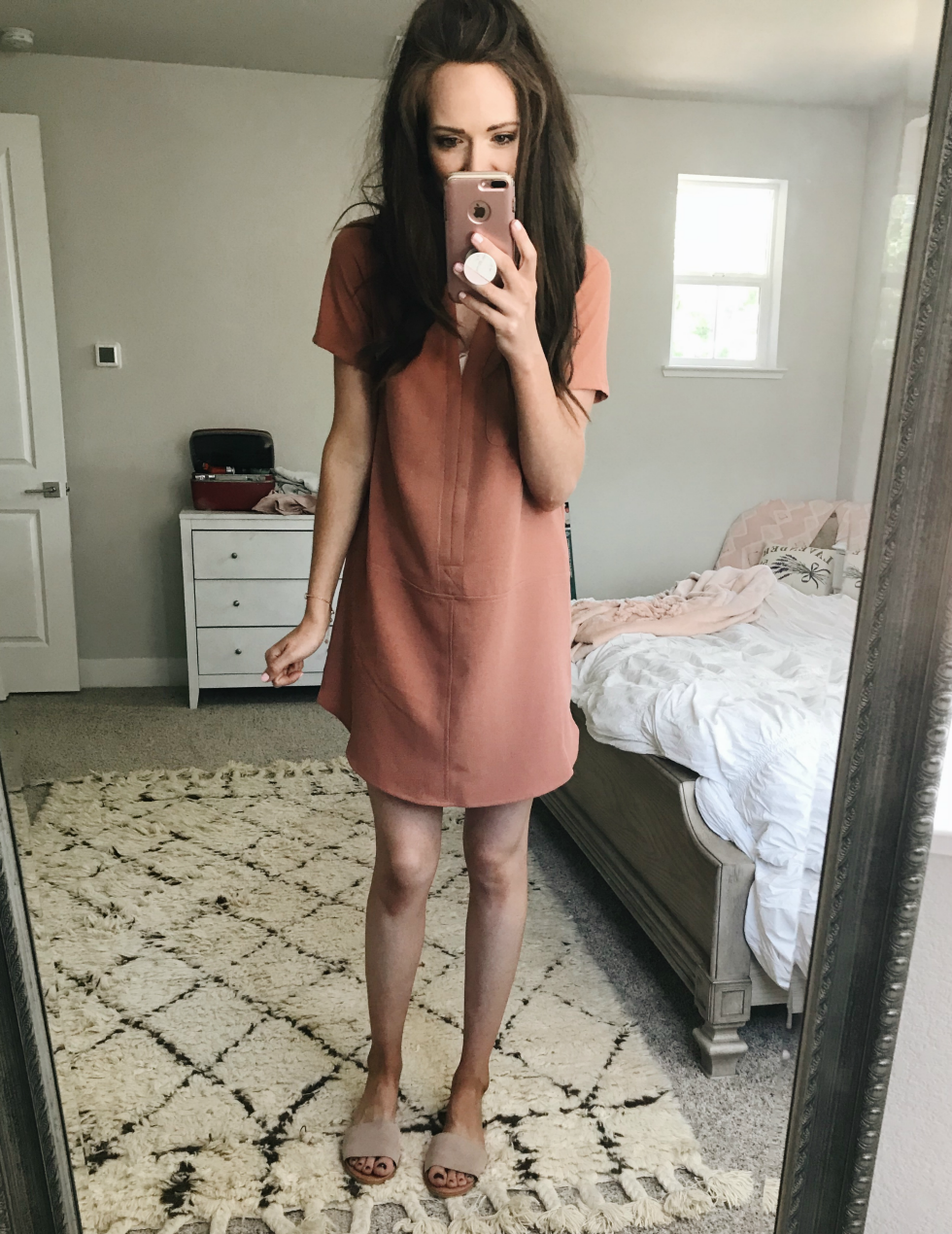 DRESS (true to size) | SANDALS (size up 1/2) | SIMILAR RUG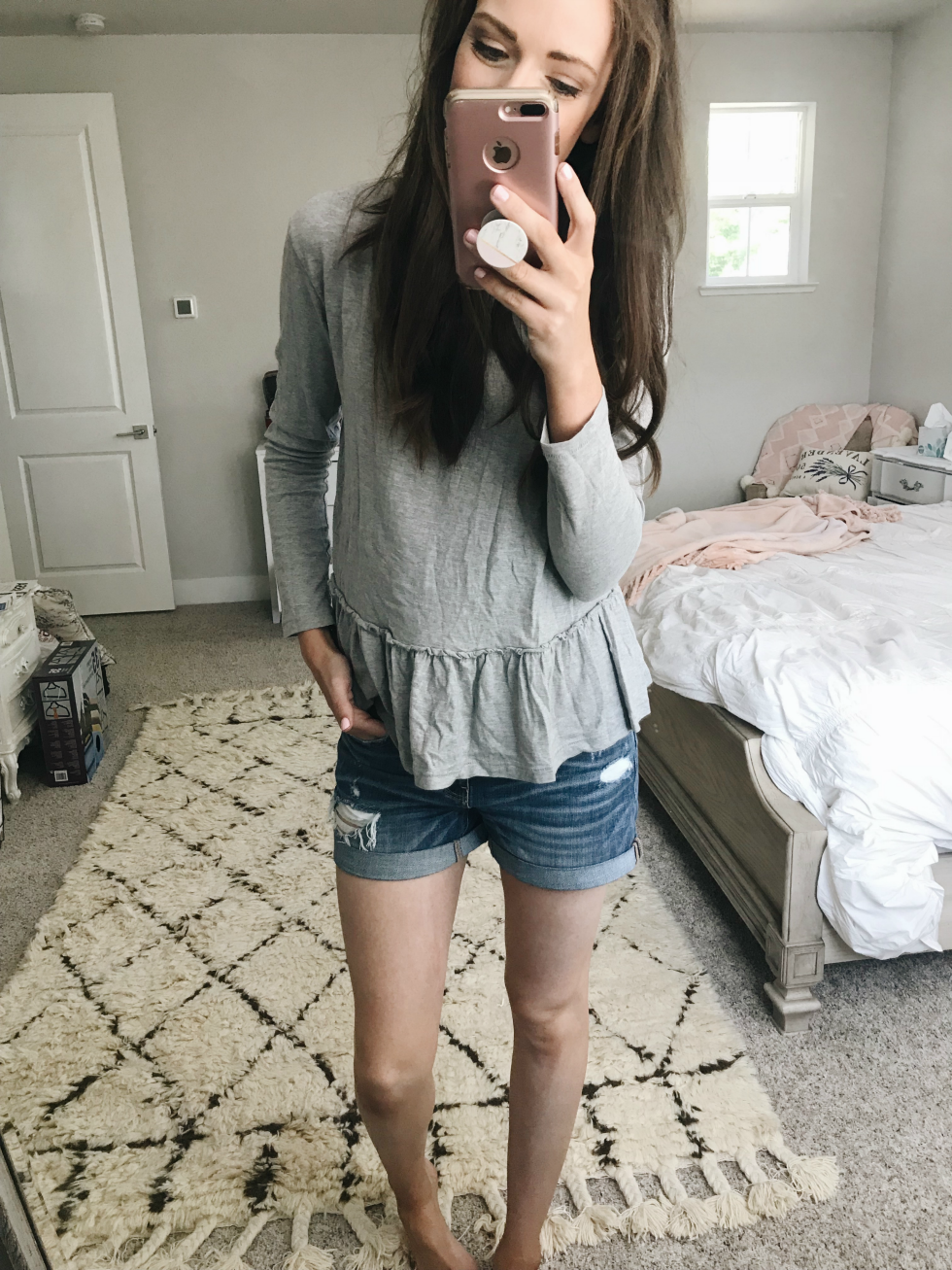 PEPLUM TOP (40% off!) | SHORTS (fit true to size)
xo