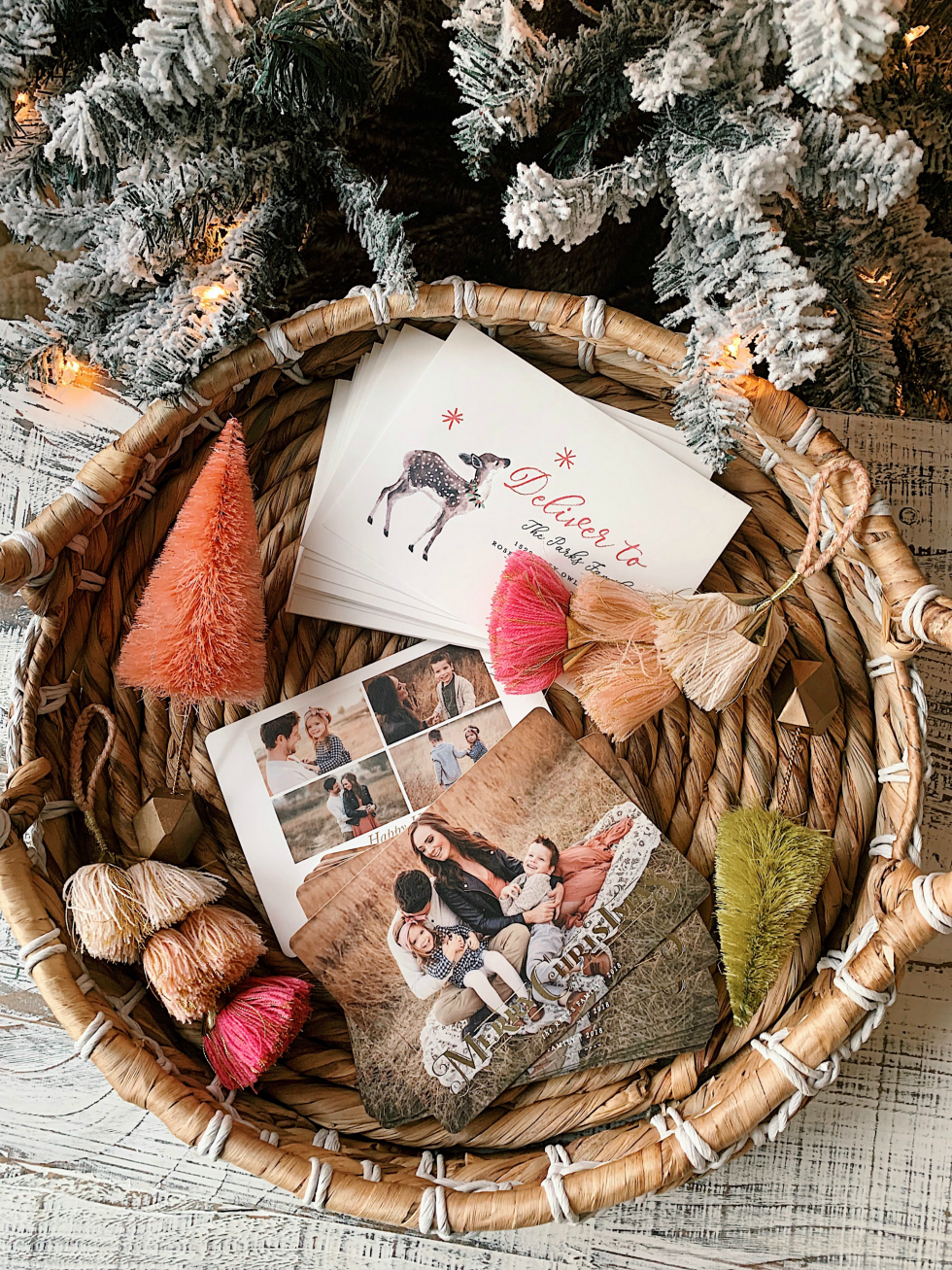 CARDS (c/o) | FLOCKED TREE | TRAY | MINI TREES | TASSELS | COFFEE TABLE
So it's December 4th and I've already got my Christmas cards taken care of! Feeling pretty good about myself, not gonna lie. I'm usually a huge procrastinator with all things, so I will gladly take this small victory! ;) We worked with Minted, my favorite place to get cards, to create and order them this year. They offer free addressing for recipients, which is kind of the best thing ever- and look at how pretty they turned out! Wayyyy better than if I had tried to handwrite them myself! AND I saved my hand. It would have been cramping after like the 5th card, let's be real. They also offer self addressing, which is another huge bonus, especially since we just moved so we're taking this as an opportunity to give everyone our new address! Win win!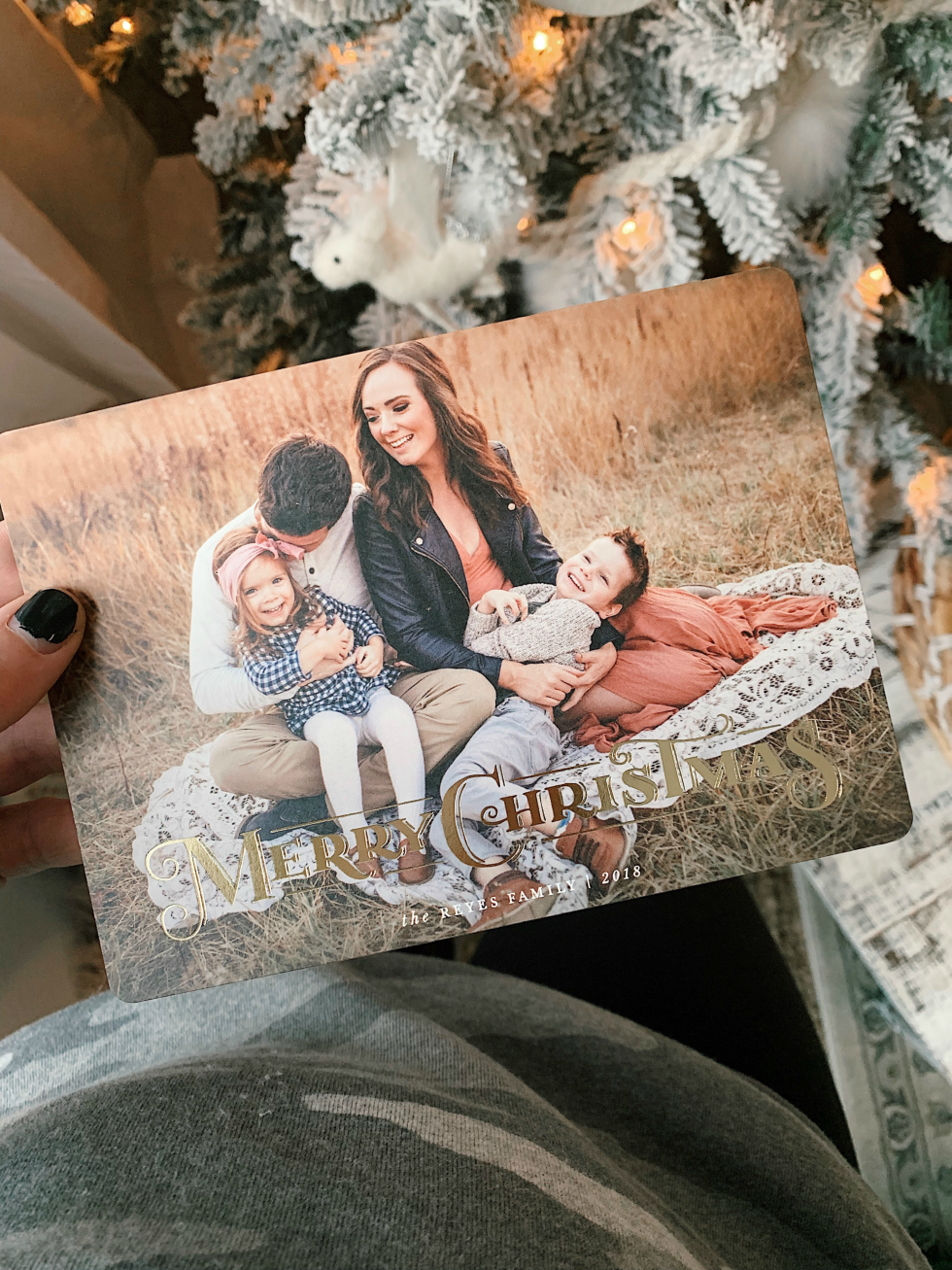 We chose photos from our recent family photoshoot (I'll be sharing those soon- I am in love with all of them!) and decided on this template for our design. I love the beautiful simplicity of it, and the gold foil is such a lovely touch. I had so much fun creating our cards- I love that you can literally design the entire card from start to finish- including the font color, wording, what's on the back, envelope design, you can even include stamps! It is literally a one-stop-shop for your cards! And the end product is just so beautiful.
And today at Minted, get 25% off holiday cards $250+, 20% off $150+, 15% off all holiday cards with code MERRY25! Shop here!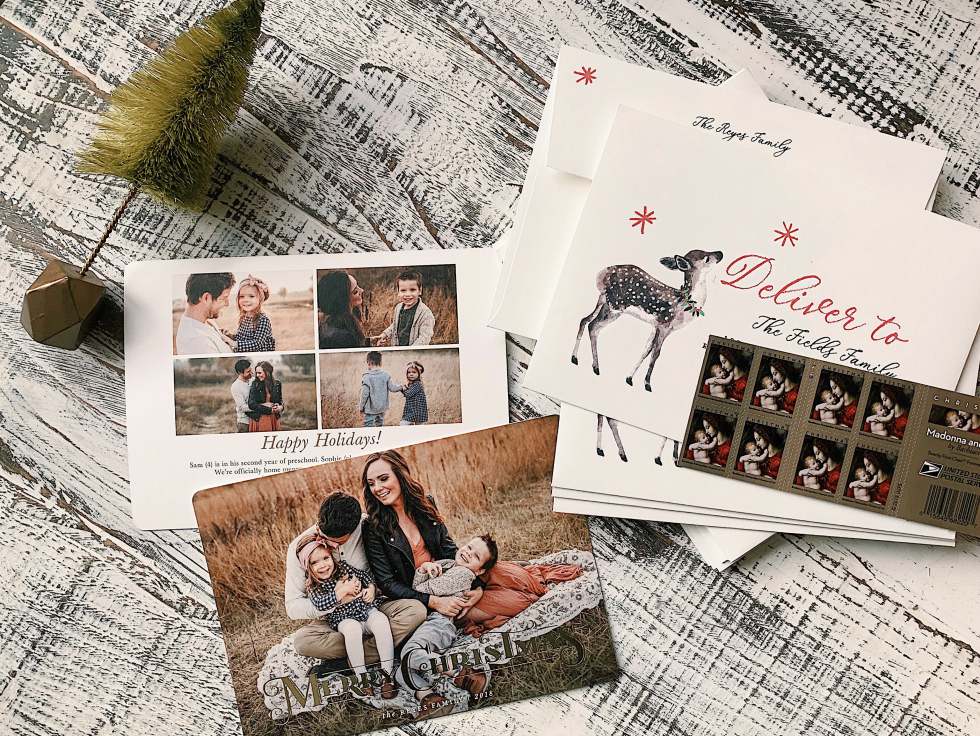 Sending Christmas cards is one of my favorite parts of the season. I kind of geek out about it every year. I just love receiving them and sending them out to friends and family, and it's something I make sure to do! Now to just figure out a cute way to display the ones we get this year… Any tips?!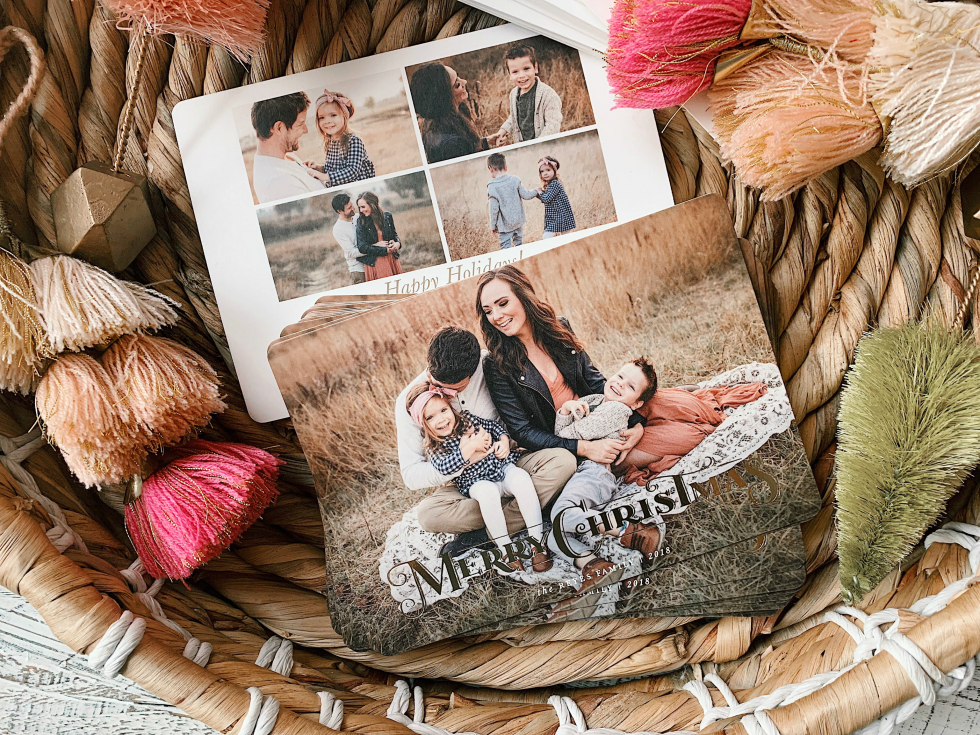 xo