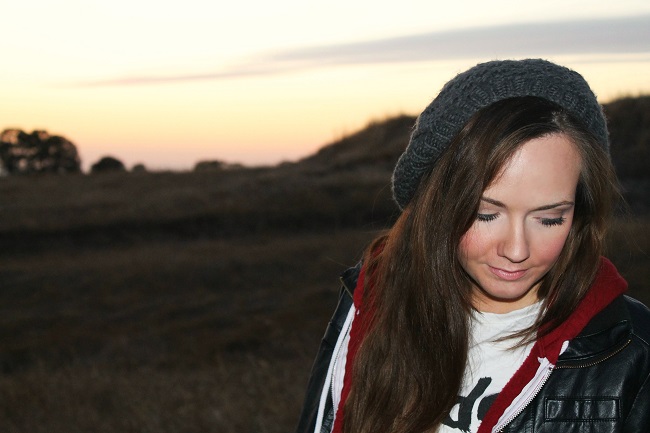 This week has been really hard. I feel like I've been crying every day. I've been reminded of my beautiful mom constantly and I just can't stop the tears when they come. Maybe it's these pregnancy hormones that are making it even worse, but all I can think about is how she won't be here to meet our little angel baby. And it makes my heart break over and over again every time. I can't shake it, either. I hate that this is how it has to be. I hate that I can't be 100% ecstatic about this baby because I am always reminded of how bad she wanted to be a grandma. Of how my babies got robbed of knowing her. Of how I can't call her at any time of day or night with silly questions that only my mom has the answer to. And yes, I'm just feeling really sorry for myself right now. I think that's allowed, right?
This is life. This is reality. But I've never been a realist, anyway.
I don't want to wallow, though. I won't let myself wallow. So instead, here's a happy list. It's something I like to do when I'm feeling especially wallow-y. I've found making grateful lists make me see the silver linings in life, no matter how thin they can appear sometimes. Here goes.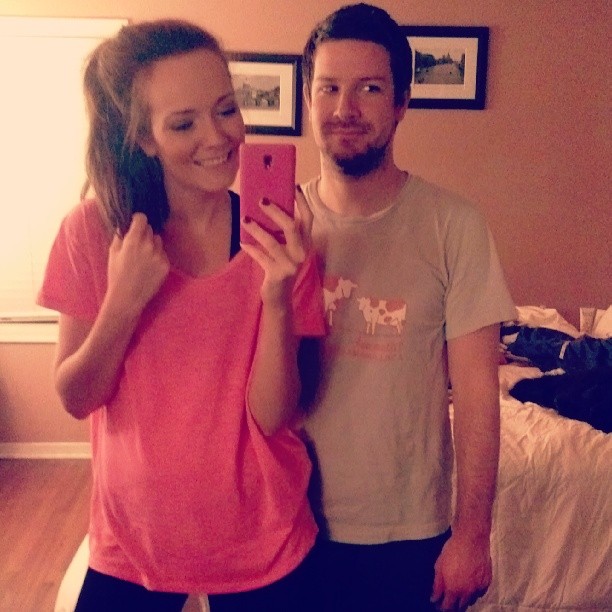 Zack surprised me with a pear and gruyere sandwiche, fresh fruit, and a freshly baked pain au chocolat (my faaaavourite) one day this week for lunch. It just made my little Frenchy heart burst with happiness. Il me fait heureuse. :)
My dad is always on my side. He is such a constant in my life and always has been, since forever. I'm such a daddy's girl, and for good reason. He's been through so much crap, but he still smiles. He is still the funniest guy I've ever known. He still loves his kids (including the kids who married his kids) with every fiber of his being. And he still likes really creepy scary movies which I refuse to watch with him. ;) (p.s. Sorry if I made you cry, Dad).
Zack and I ran the other night. It wasn't for very long (a mile) and it wasn't very fast or intense, but it was probably my favourite run ever. As I mentioned earlier, this week was rough, and that run was just the release I needed. It cleared my head. It felt so good. We talked the whole time. It was in the evening, which is my favourite time to run. The weather was perfect (a little on the cool side) and the fresh air felt so good being breathed into my lungs. It was my happy place.
Zack is my happy place.
We went to Costco two days ago and got the Boudin clam chowder. I've already had a bowl two days in a row. You do the math.
We have three boxes of croissants and pains au chocolat in our house, thanks to Mimi's. Nothing better than toasting one of those bad boys up and having it in the morning with a cup of hot coffee. Mmmmm. I'm already dreaming about breakfast tomorrow.
We find out the gender of Baby in 4 weeks! Eeeeek! Any guesses?
It's the weeeekend!
That's all I got. What's on your happy list?
xo