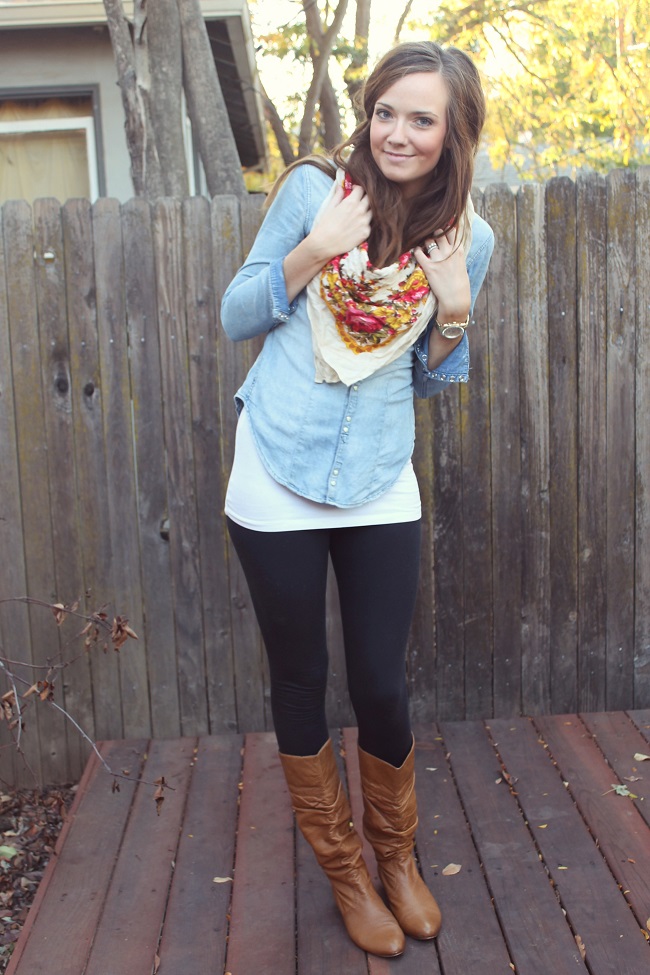 I brought out all of my scarves and tried them on. That was fun. I highly recommend a scarf fashion show. Good way to kill an hour. And also to get you all excited for scarf weather when it's definitely not scarf weather yet. Good job, Katie.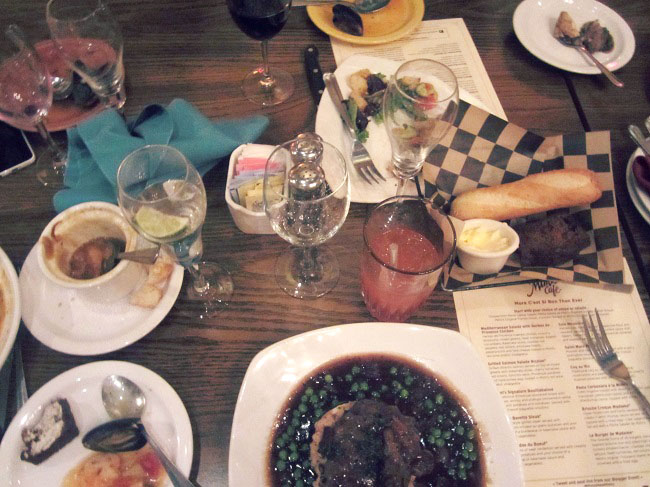 The other night we were lucky enough to be able to attend a PR event for the unveiling of Mimi's new menu! They have completely revamped their menu and made it much more French, of which I mean, duh, I am a huge fan! My little Frenchy heart was just overwhelmed with joy, let me tell you.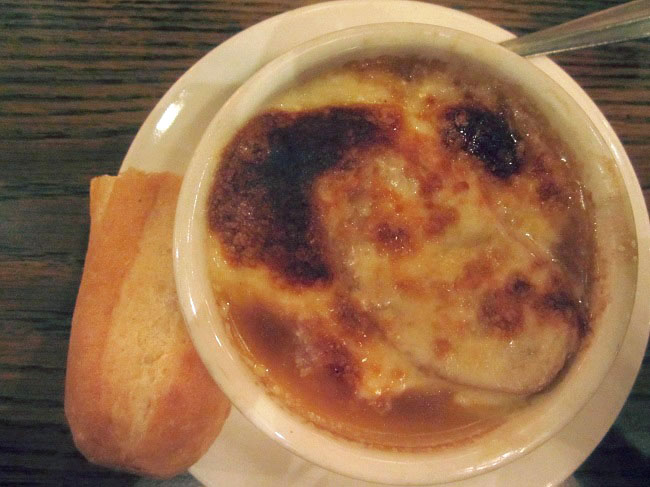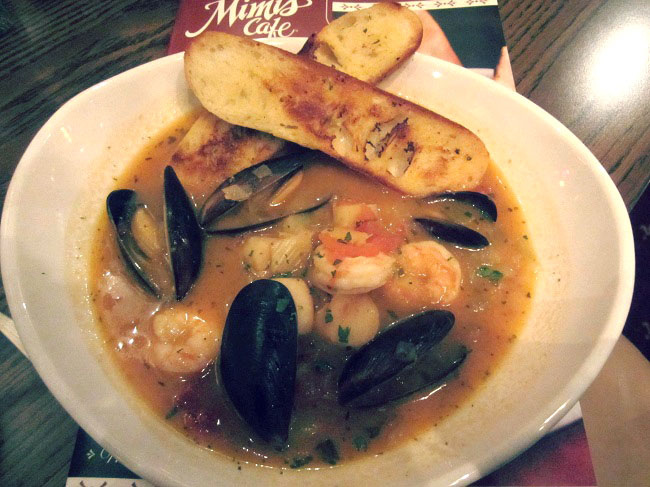 It was such a fun night of eating and eating and… did I mention eating? We got to meet the President of Mimi's and also the executive chef, who's name was also Katie by the way, who came up with the genius new menu! For the record, I got the coq au vin (following suggestion by the chef) and it was phe-no-me-nal. I have always loved Mimi's (I mean, those muffins! The bread basket! The French Onion Soup!) but now I am an even bigger fan.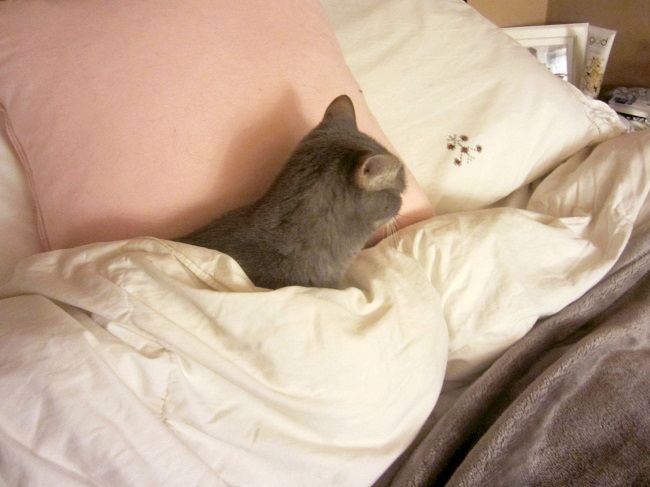 We came home stuffed to our cores and finding our cat chillin' in our bed, like a person. I mean, look at him. I can't. If our cats don't have the life, I don't know who does.
Have you been to Mimi's lately? Did you know about their new menu?
What's your favourite type of food?
Do you have a ridiculous pet as well? No? Just me? Oh.
xo