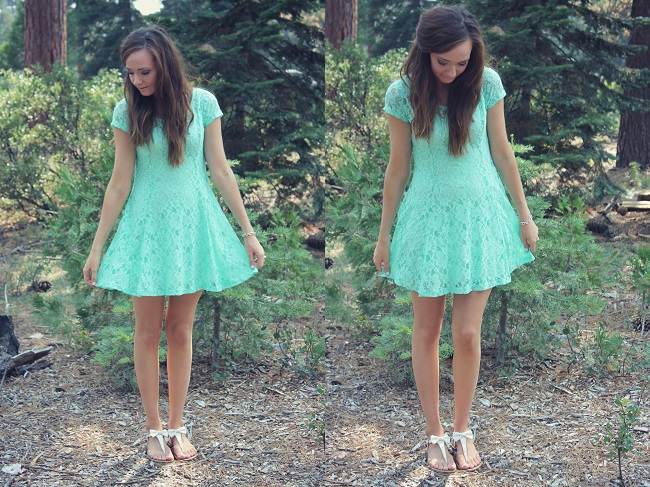 dress: Nordstrom (here)
sandals: LC Lauren Conrad at Kohls (old)
bracelet: Tiffany's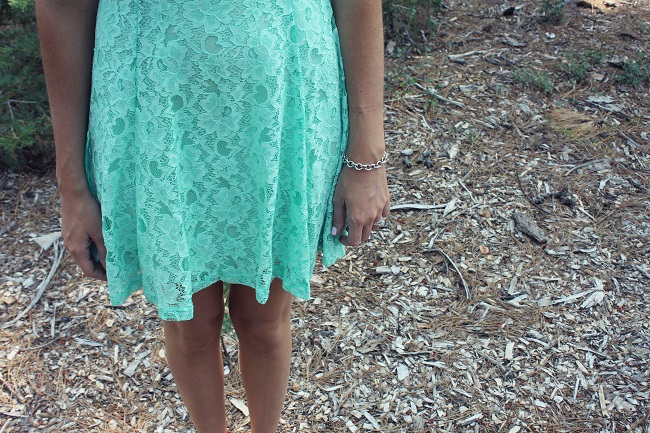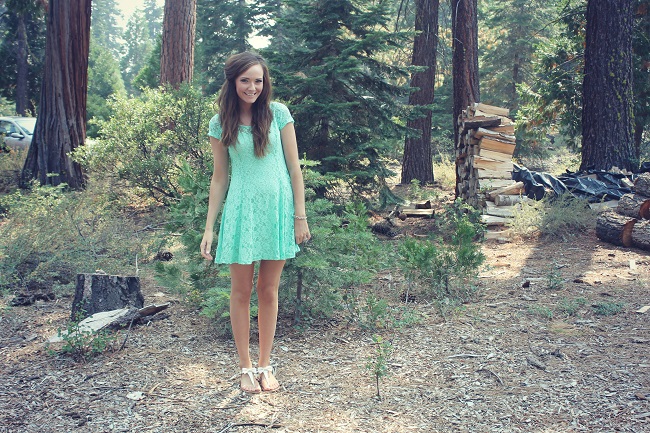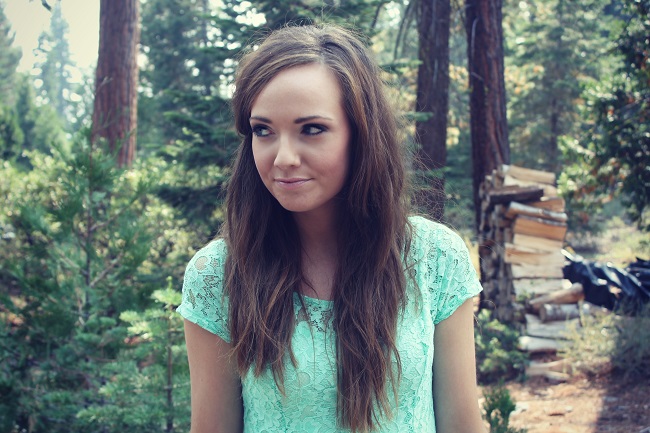 This is what I wore to the wedding this past weekend. When I saw it in Nordstrom, I pretty much knew it had to be mine. They had it in white and pink too, but hello, this mint colour is just the prettiest, not to mention it's my favourite colour! So I was somewhat disappointed when they didn't have the right size in store (for the record, if you're planning on buying this dress, it runs a size small!) but thankfully the customer service at Nordstrom is just the best, and the sweet girl ordered the right size to be shipped to my house! I was very excited about this. Zack can attest to that. This dress is pretty much my ideal dress at the moment, and reminds me of
my bridesmaid's dresses in my wedding
, which brought back a whole slew of memories, and plus, it was a wedding, which always tears at the heartstrings. And then they played my mom's favourite song to dance to ("Love Shack" by the B-52s) which just made me break down right then and there. I was slightly emotional all night, but mostly it was good emotions. What else is new.
What colour dresses did your bridesmaids wear?
If you're not married, what colour do you think you'll have them wear?
xo