Now that it's February (whattttt.. normally January feels like it lasts 624 days, but this year it flew by??), I wanted to share what I was loving all last month! Books, food, fashion.. Whatever! And so I present to you, my January favorites!
January Favorites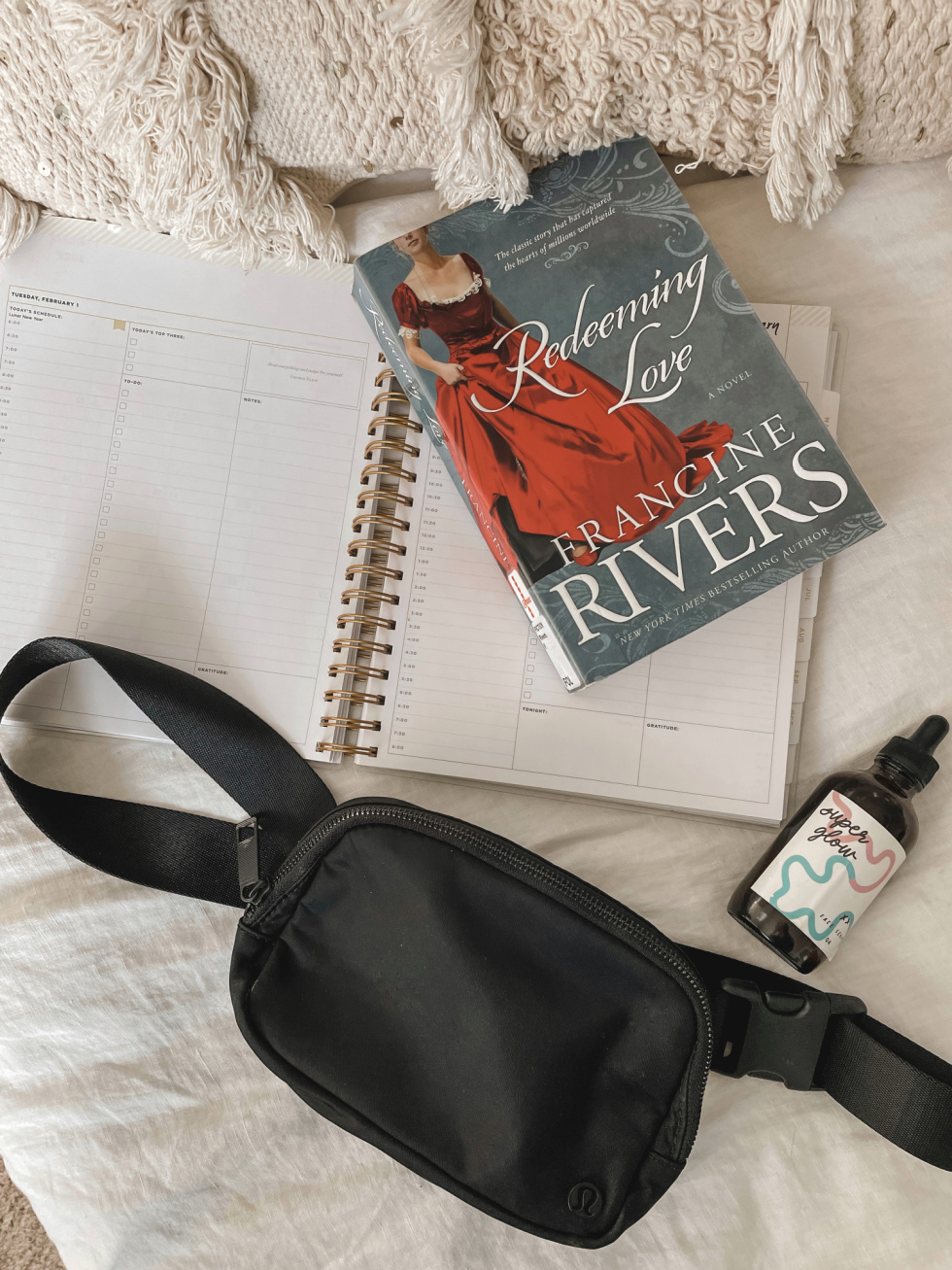 1. MY PLANNER. I have re-ordered this exact planner for the past 4 years, and I don't think I can ever go back to any other. It's the only planner for me. The layout is just perfect. There's a monthly view, and then also daily view, with time slots, top three for the day, and plenty of space for to do's and notes. I'm telling you, I will never use another planner again.
2. DIY GLOW SERUM. I love this simple and effective glow serum, that I slather on my face morning and night! It literally makes my skin GLOW and I have seen a drastic improvement with the texture and with how clear my skin has been! Everything you thought you knew in high school (ie oil is bad for your skin) is a damn lie. Oil is the besssstttt for yo' skin! Here's my simple recipe:
8 drops of Frankincense + 10 drops of Copaiba + 10 drops Blue Tansy + rosehip oil
Don't have oils yet? You can grab them here! And when you do, I'll get you the hook up with all of the info you could need! :) It's kind of something I love a lot!!
3. THE LIBRARY. LOL yes this was a favorite this month, as I started the year off strong and read 6 books in January! Who am I?! If you missed it, check out my favorite books I read last year! And kind of why and how I got back into reading. :)
As for what I've read and recommend so far this year: The Night She Disappeared, Balanced and Barefoot, People We Meet on Vacation, The Midnight Library, The Girls in the Garden, Then She Was Gone and currently re-reading (before seeing the movie!) Redeeming Love!!!
4. DAILY RAW CARROT SALAD. I KNOW I KNOW. If you haven't heard of this yet… well… it's just a matter of time haha. ;) But the benefits are amazing and it's super simple to make, and I think it's yummy, sooo why not??? Right? I've been diving into reading up on pro-metabolic eating too, and some of it makes sense, some of it I'm hesitant to believe, but hey! Always learning, always growing, and finding what works best for my body and what makes me feel good. That's what it's all about!
Raw carrot salad recipe:
1 shredded carrot
1 tbsp coconut oil
1 tbsp apple cider vinegar
pinch of sea salt
Benefits include reduced endotoxins in the gut, improved ratio of progesterone to estrogen and cortisol (stress hormone!), prevents reabsorption of estrogen in the intestines, lowers anti-thyroid substances, reduced burden on the liver, lowered inflammation and improved bowel health and cleansed gut.
And it's literally the easiest thing to make, with all simple and good-for-you ingredients, sooooo. Why the heck not?! That's my thinking!
5. FANNY PACK. I mean, I guess I could probably just include this one every single time, but lately we have been exploring nature a LOT more as a family (one of our main goals this year and onward!!) and you guys. My trusty fanny pack has been A LIFE SAVER. If you don't have one yet, get yours. Let's be fanny queens together. It holds so much (literally this baby holds my phone, sunglasses, drivers license, credit card, chapstick, bandaids, oils…) I call it my Mary Poppins Fanny!! So good and a must have for mom life, because also, hiiiiii free hands! And if you're wearing leggings with. no pockets, it's a quick grab to your phone to take those precious in-the-moment pictures, too! Get it here.
Hope you liked this post! It's gonna be a monthly feature this year! Woo! Anything you've been loving lately??
xo