Sophie turned 6 this past weekend (how?!) and we celebrated our little fairy princess unicorn kitty-loving girl right! With a fairy birthday party. Of course, somehow a unicorn horn still found it's way in… ;) The past 3 birthdays have all been unicorn theme, lol. Girl knows what she likes. ;) Anywayyyyy, thought it'd be fun to share some details from her party, and also what we got her! In case you're shopping for a little girl yourself.
FAIRY BIRTHDAY PARTY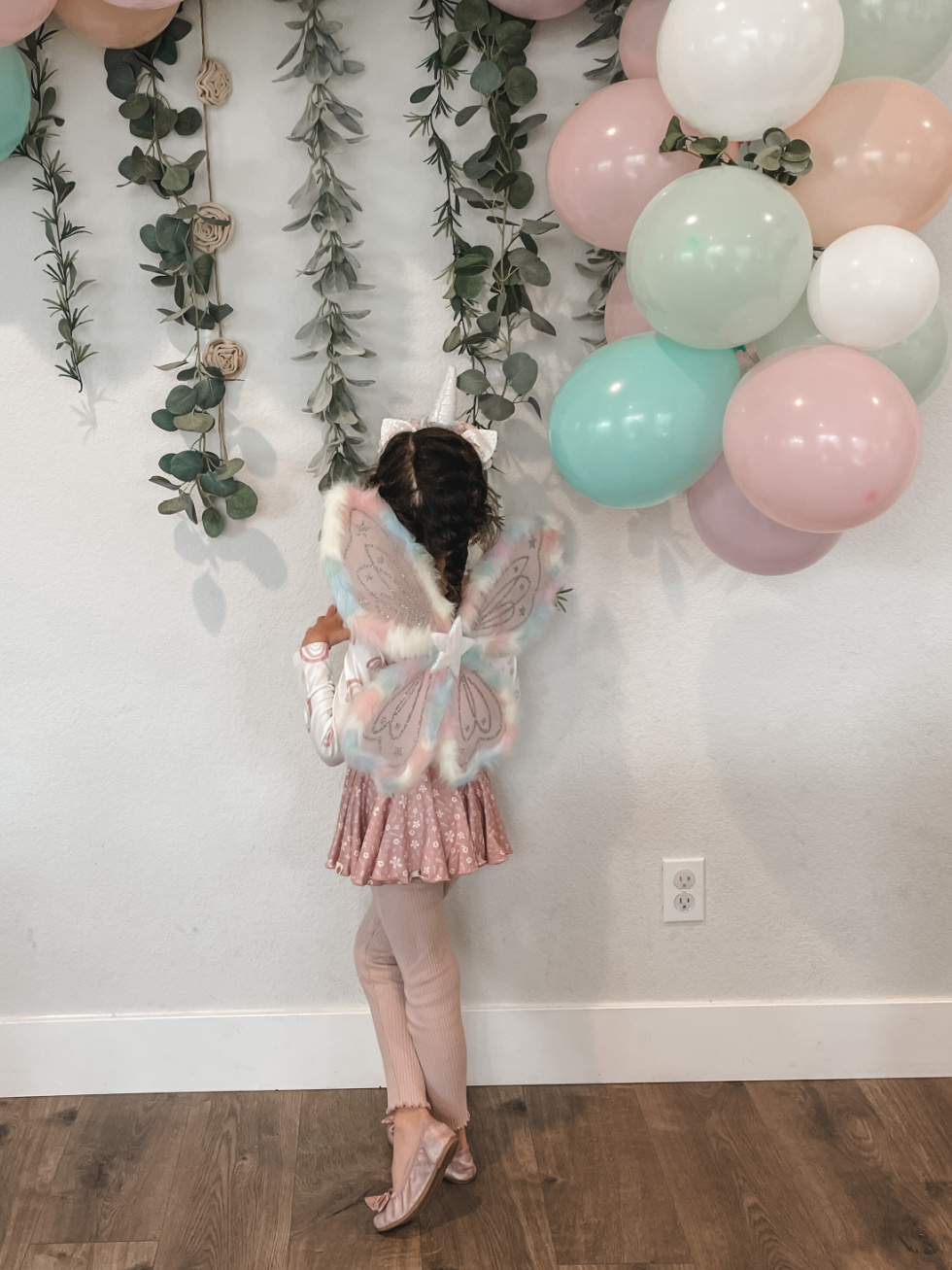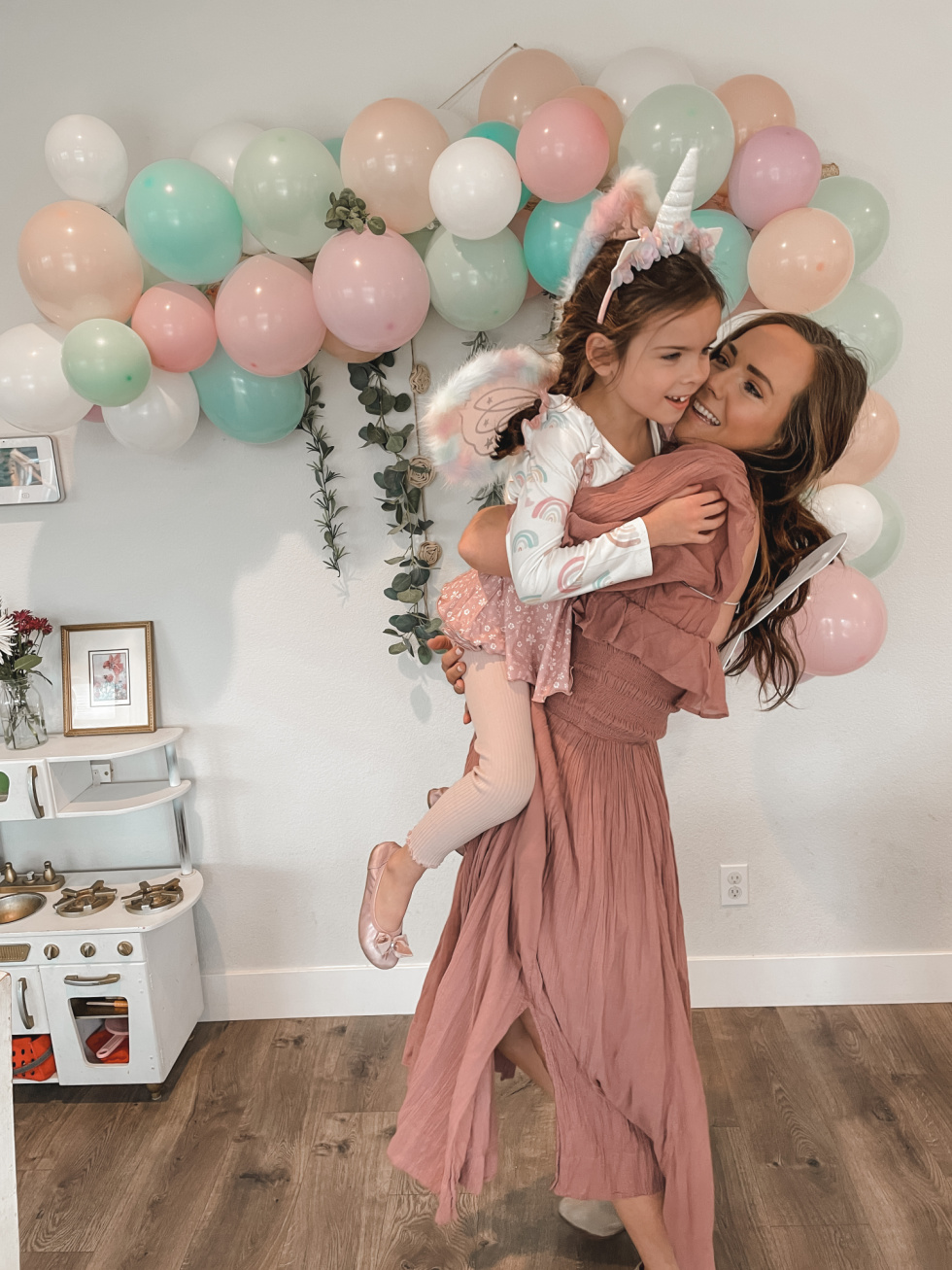 MY DRESS \\ SOPHIE'S LEOTARD
I made her balloon garland, and it was super easy! Time-consuming, but simple to make, and I LOVE how it turned out. The prettiest colors, and makes for the perfect photo backdrop, and a fun party decor statement! I actually have a blog post with a simple balloon garland tutorial!
I grabbed the sweetest fairy wings and wands for the girls, and superhero capes and masks for the boys as party favors! They were a huge hit with all the kids! So much fun!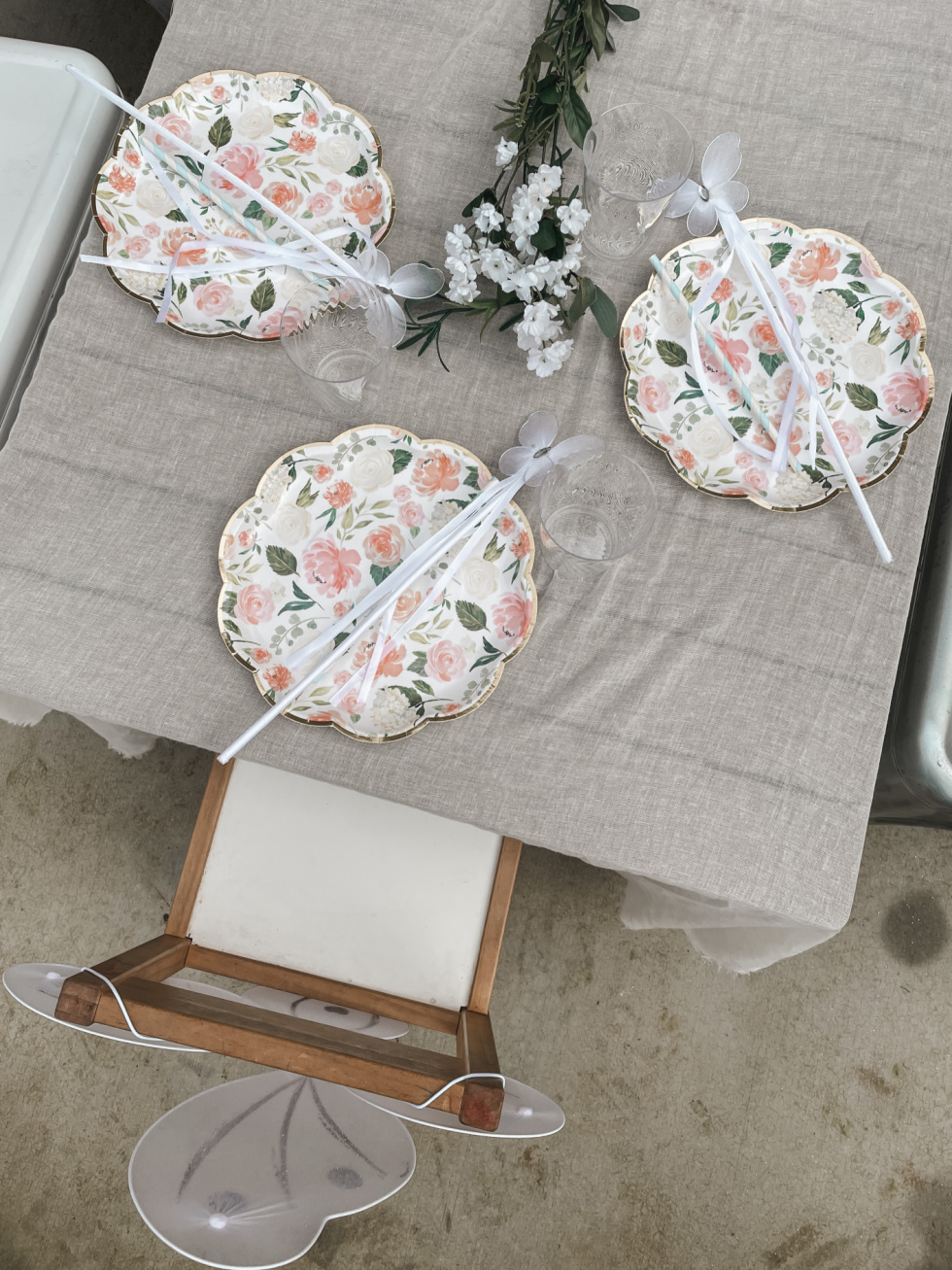 I found the prettiest floral plates for a great price (yay!) and set up the kids table super simple! I used this cheesecloth for the table cloths.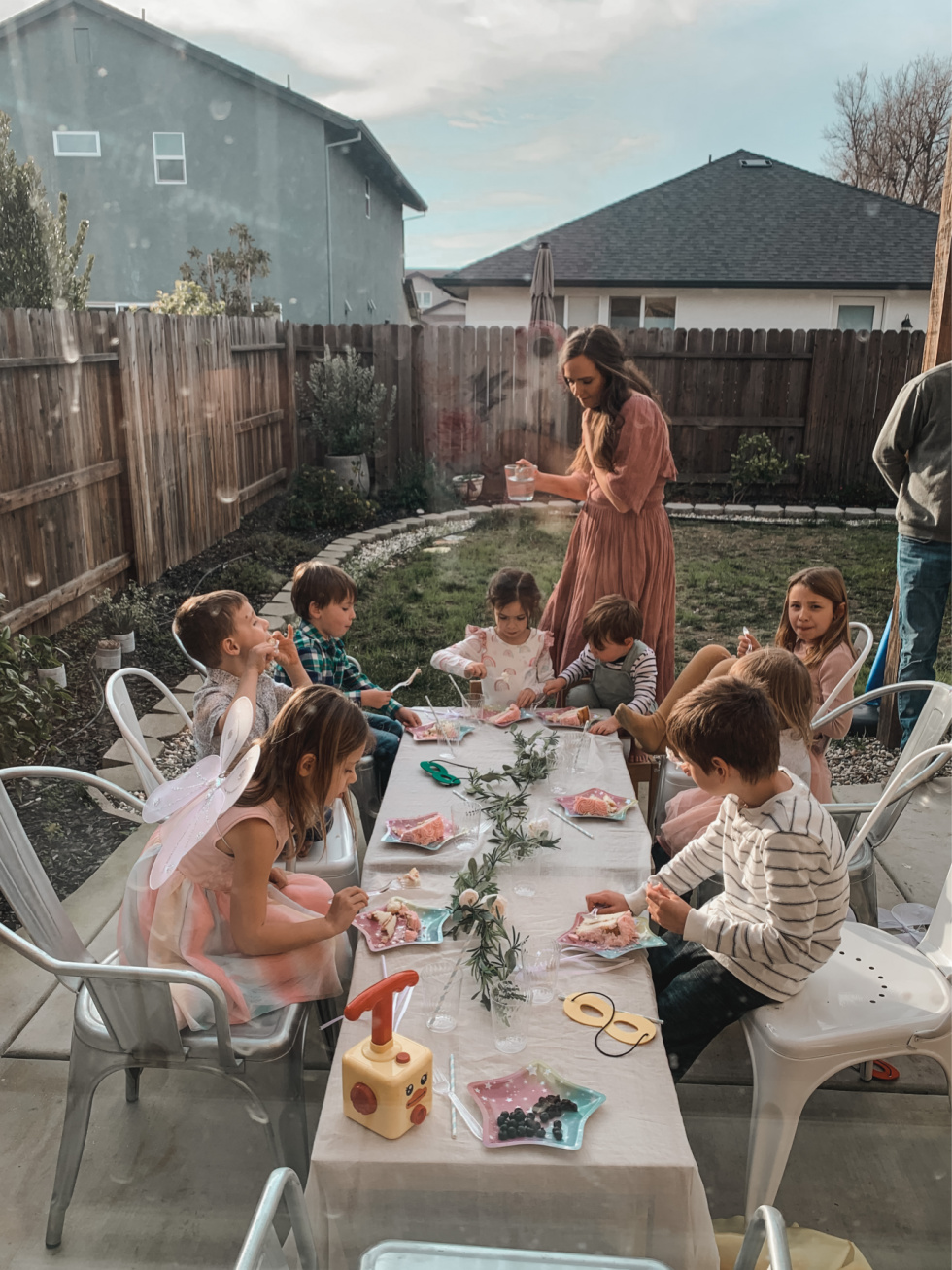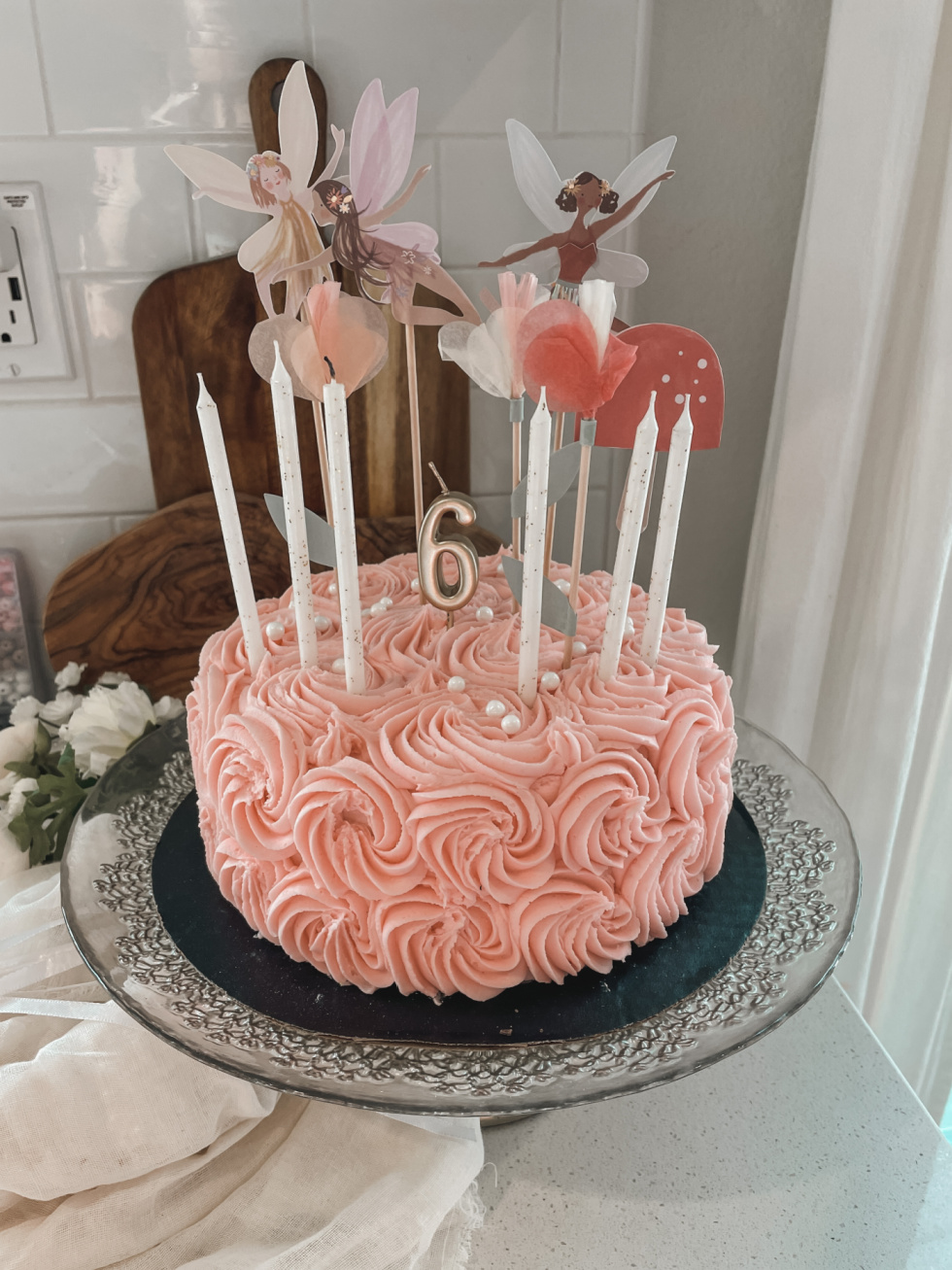 We got the prettiest pink cake from our local grocery store, and added the cutest meri meri cake toppers to it (cupcake versions here)! Also got this cute number 6 candle to put in it! Love that the set comes with all numbers, so we can use for future birthdays too! And they are so pretty!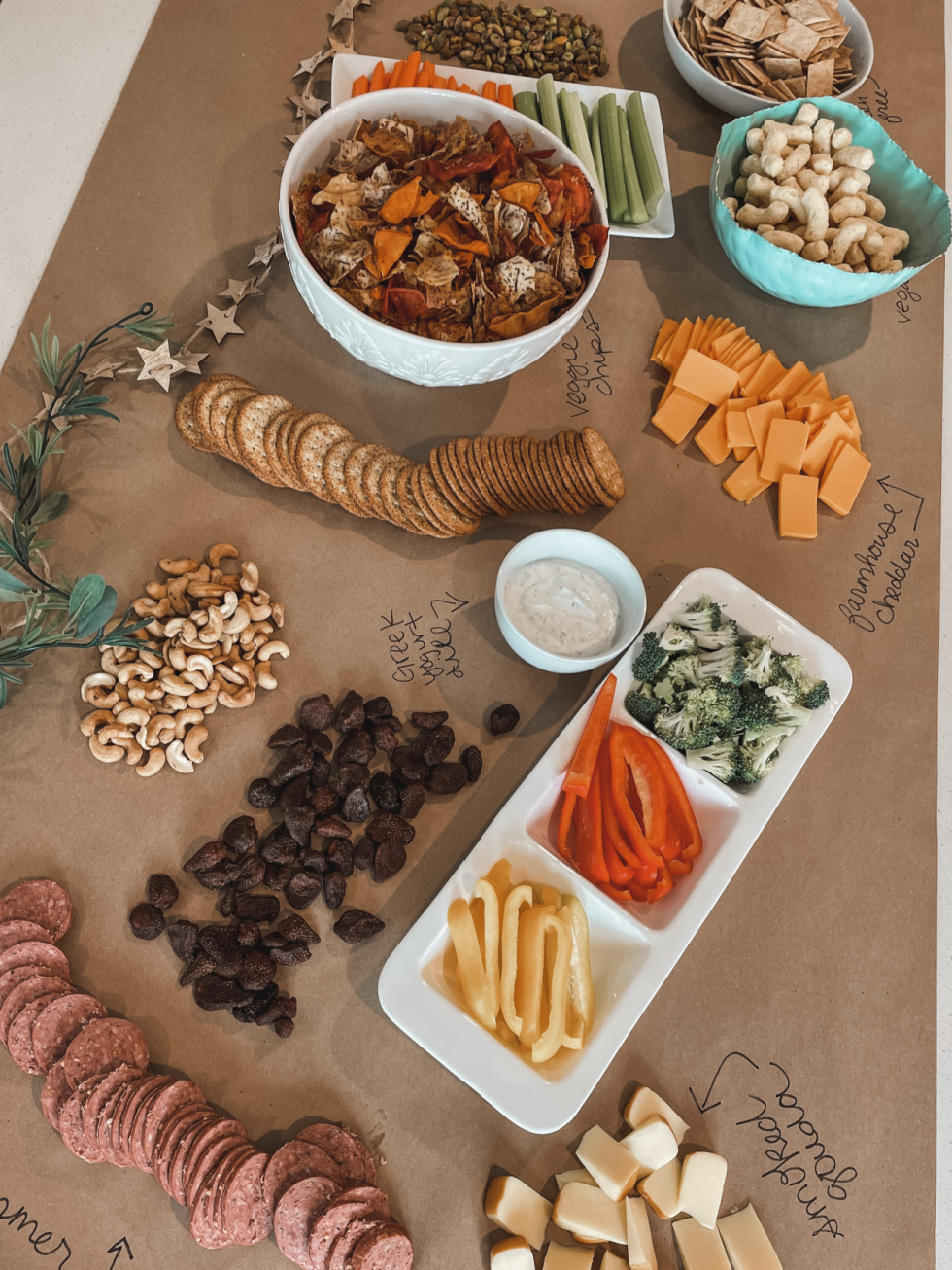 We decided to just put some kraft paper on our island and make it a big charcuterie board, and it was a HUGE hit! So easy and fun! I just wrote right on it with a Sharpie, too, to label the items. Easy peasy, and clean up was a breeze!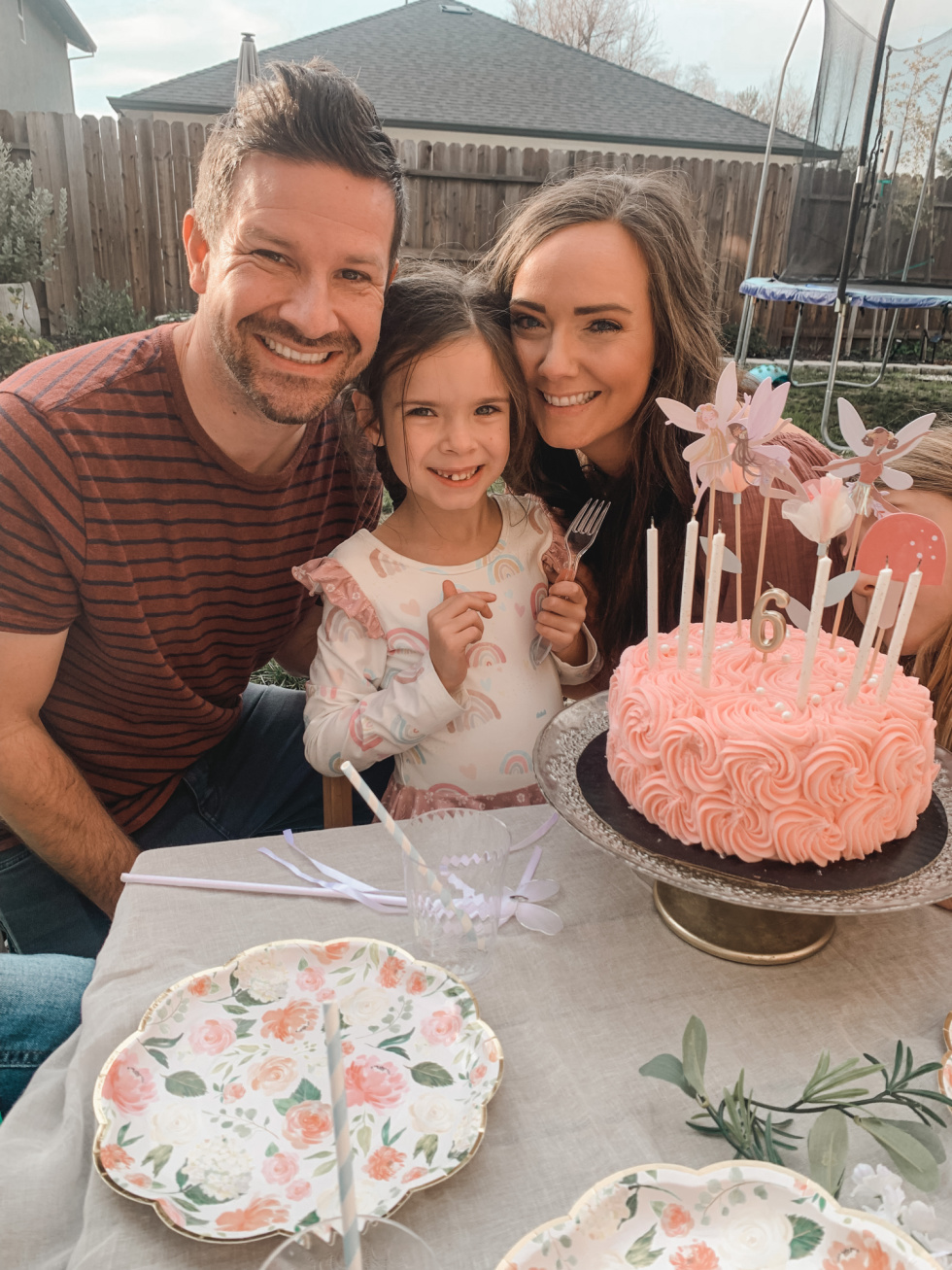 Such a fun day celebrating our girl and the fairy birthday party of her (and my) dreams!
xo