Last year, I decided to read more. It's always been something I enjoy and love doing, just for me, but I let motherhood and everything that comes with that get in my way. I realized this was an excuse that I made up, and that reading while being a mother and busy-busy-busy is TOTALLy doable! And I also realized (for my own mental health) that doing what makes YOU happy, every day, is so important in managing anxiety and joy and in turn just being a better mother/wife/person. Find what makes you happy, and do it each day. So. I made a goal to read 21 books in 2021. And I actually met that goal!!! I wanted to share my top 10 books of 2021 with you here today!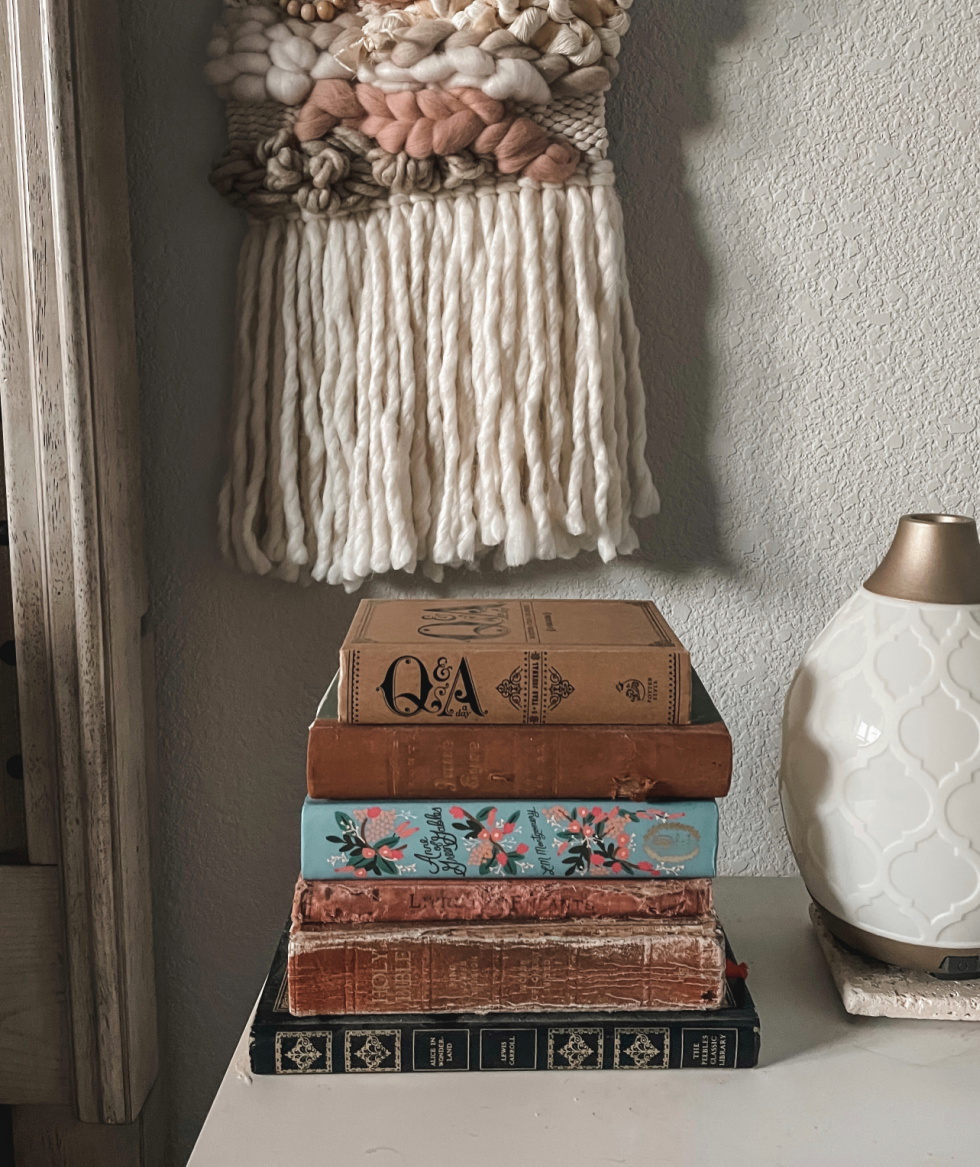 I encourage you to do more of what makes you happy. And if reading is one of those things? It's totally possible! One of my tips? I bring my book with me everywhere. When the kids are outside playing? I'll go outside with them and read my book. Bath time? Read my book. Even if it's just a few pages or a chapter at a time. This has made a huge difference in my actually being able to read and complete books! Plus, I like to read a little bit at night, either right after the kids are in bed, or right before I go to sleep. It's a really nice way to wind down after a busy day, and get calm and ready for bed! Add a cup of tea and turn on your diffuser, and it's even better. ;)
MY TOP 10 BOOKS OF 2021
1. Where the Crawdads Sing– One of my favorite books of ALL time. Just, beautiful. Absolutely loved it, and it held me captive until the very end. "Autumn leaves don't fall; they fly."
2. A Man Called Ove– A sweet and poignant telling of a grumpy old man that is so much more than that. I absolutely fell in love with Ove, and you will too. Tissues needed. Laughs abound. The writing is just so good, you will devour every word.
3. Becoming Mrs. Lewis– "To me, you are star, water, air, fields, and forest. Everything." I am absolutely wrecked by this book. What a beautiful, and equally heartbreaking and heartwarming, love story. The writing is beautiful and a delight to read- I truly savored every single word.
4. Love and Other Words– One of my all-time favorite books, ever. "Favorite word?" He whispers. I don't even hesitate: "You." Ughhhh. I cried. I laughed. I LOVED this book so so so much.
5. The Unhoneymooners– Christina Lauren is clearly one of my new favorite authors!! This one is so good. Made me laugh out loud multiple time. Warmed my heart.
6. Open Book– A surprising love for me, but after hearing so many positive reviews, I had to give it a go. And oh how glad I am that I did! Jessica Simpson is phenomenal, and such a sweet and beautiful soul. Her vulnerability is amazing and inspiring, and let's just say you'll never look at Nick Lachey or John Mayer the same. lol. And now… "Alexa, play songs by Jessica Simpson."
7. The Book You Wish Your Parents Had Read (and Your Children Will be Glad You Did)– Looooved this practical and amazing book! I recommend to every parent or anyone who works with kids!
8. Josh + Hazel's Guide to Not Dating– I love me some Christina Lauren. This one is such a good and sweet, funny love story. Lighthearted and fun to read.
9. It Ends With Us– So so good, and powerful. Watch out though, you'll need tissues for this one.
10. The Summer I Turned Pretty– A quick and fun read, hit home more than I thought it would. There were tears. So much nostalgia. Making me yearn for summer and the beach…
What are your favorite books you've read lately??
xo