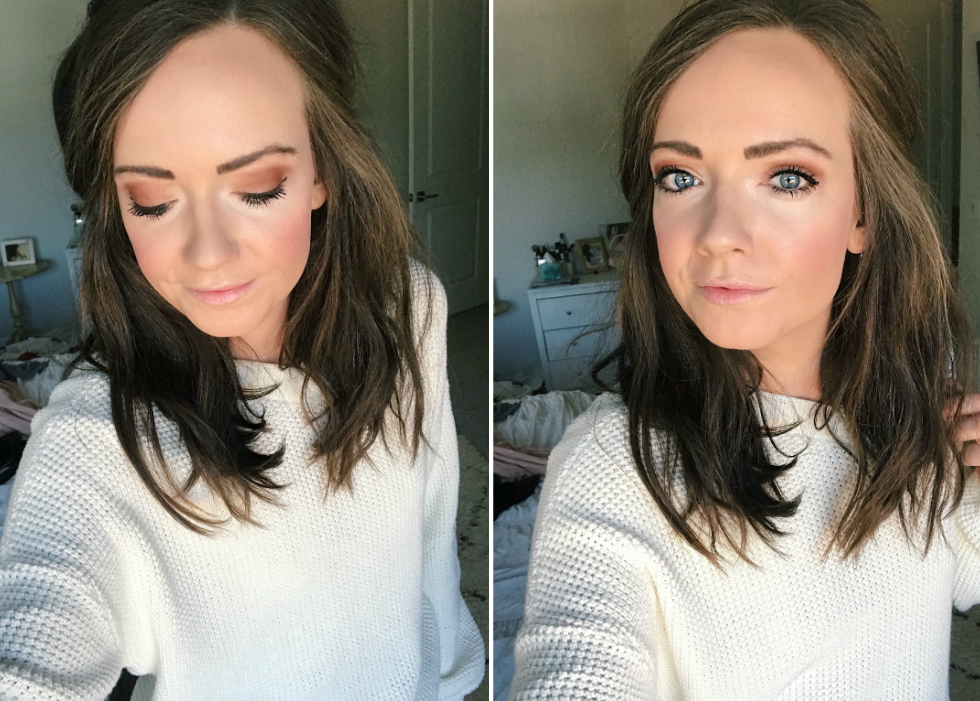 Hey guys! This is a long overdue makeup tutorial, but I wanted to share my favorite look for "going out"- we're talking date night, church, a fun event, maybe a wedding or something more special than your every day look (see my everyday makeup tutorial here!). To me, the biggest difference is the EYES. That's always my main focus- they are, after all, the windows to the soul! ;)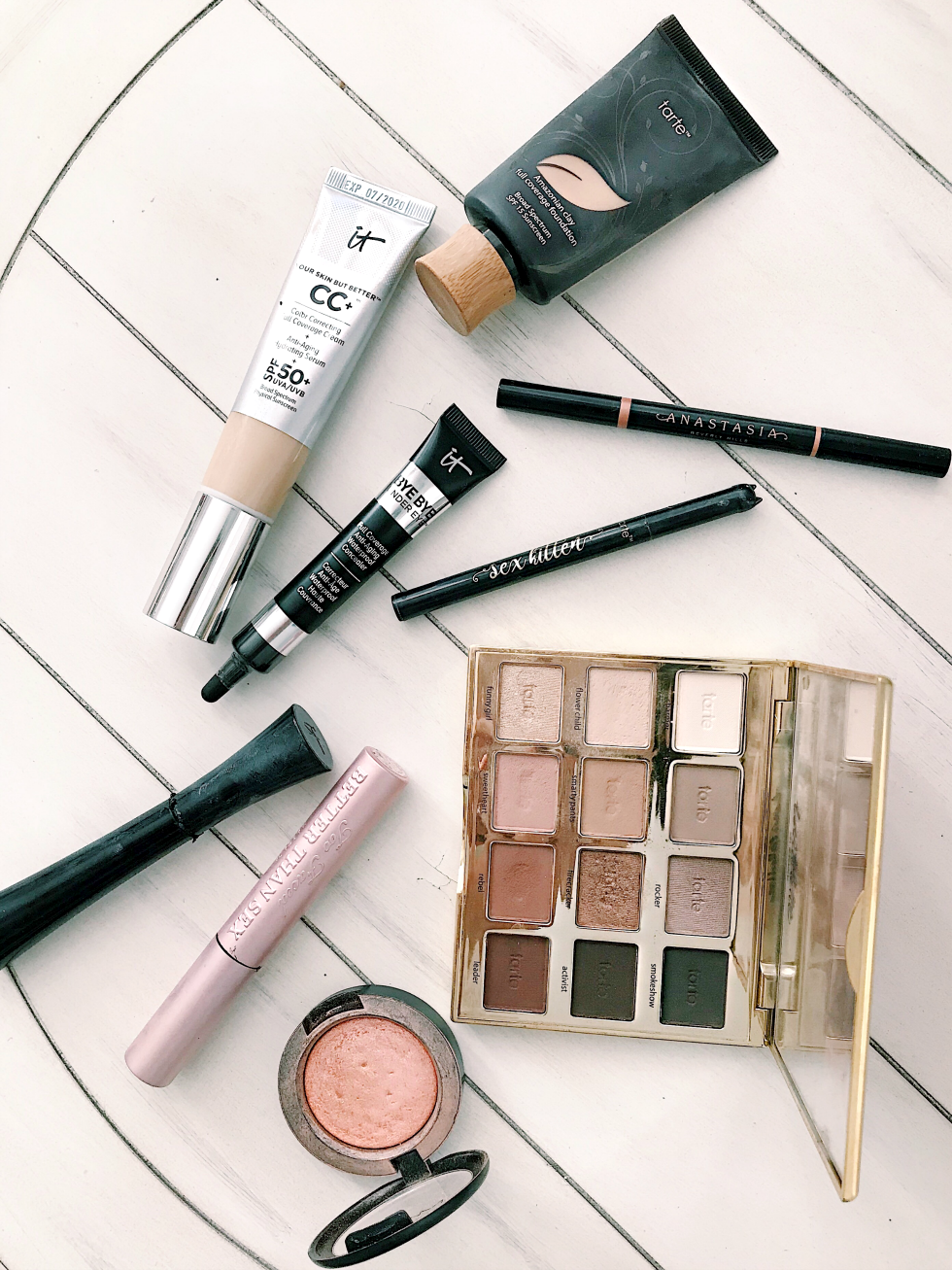 PRODUCTS USED:
MOISTURIZER
CC CREAM mixed with FOUNDATION (this is the other big difference between everyday and special occasion- my everyday, I only use cc cream, but I mix in foundation for this look and more of a heavy coverage!)
CONCEALER
BRONZER ("Laguna")
BLUSH ("Fairly Precious")
EYESHADOW PALETTE
EYELINER
SUPERHERO MASCARA + TOO FACED MASCARA
BROW PENCIL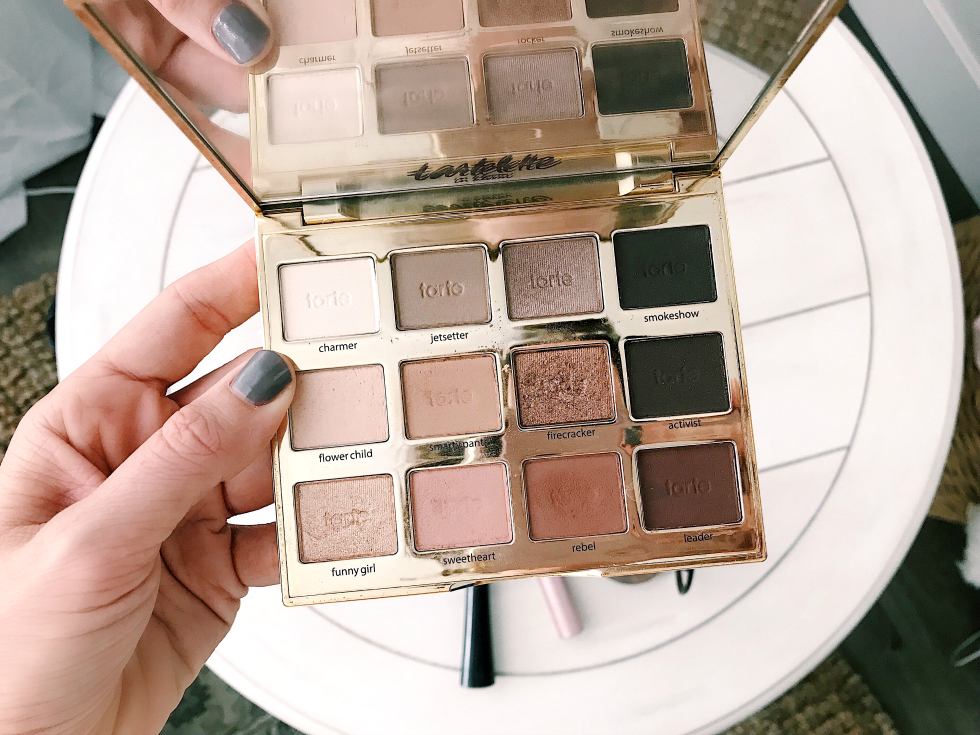 1. I always cleanse first! I love this cleanser, followed by this moisturizer. Use code KATIE20 for 20% off!
2. Using a beautyblender, I dab on my cc cream mixed with this foundation onto my face until blended in. I try really hard not to rub it in (so harsh for your delicate face skin!) and instead dab it on all over.
3. Then I apply my concealer with my ring finger (this stuff is THE BEST, my holy grail- nothing compares! It covers any darkness, a little bit goes a long way, and it illuminates your face, giving you a beautiful glow!) in a triangle underneath my eyes and blend in. Again, no rubbing!
4. I take any leftover concealer from my finger and dab on my eyelids as a primer.
5. Then I apply my bronzer on my cheeks and hairline, and blend. Then blush on the apples of my cheeks.
6. For my eyeshadow, I am loving this palette lately! Tarte can not go wrong with eyeshadows, though, in my opinion! For this look, I used "flowerchild" all over my lids, then "smarty pants" in the crease all over, and "rebel" in the outer corner.
7. I line just the tops of my eyes with this liquid eyeliner and a fun little cat eye.
8. I apply two coats of It Cosmetics mascara and then apply one coat of Too Faced mascara– the first to lengthen, the second to add volume. Seriously, this combination is MAGIC, guys.
9. I fill in my brows with my faaaavorite Anastasia Beverly Hills.
And voila! There you have it! Let me know if there's any other beauty tutorials you'd like to see!
xo
Read More on Katie Did What