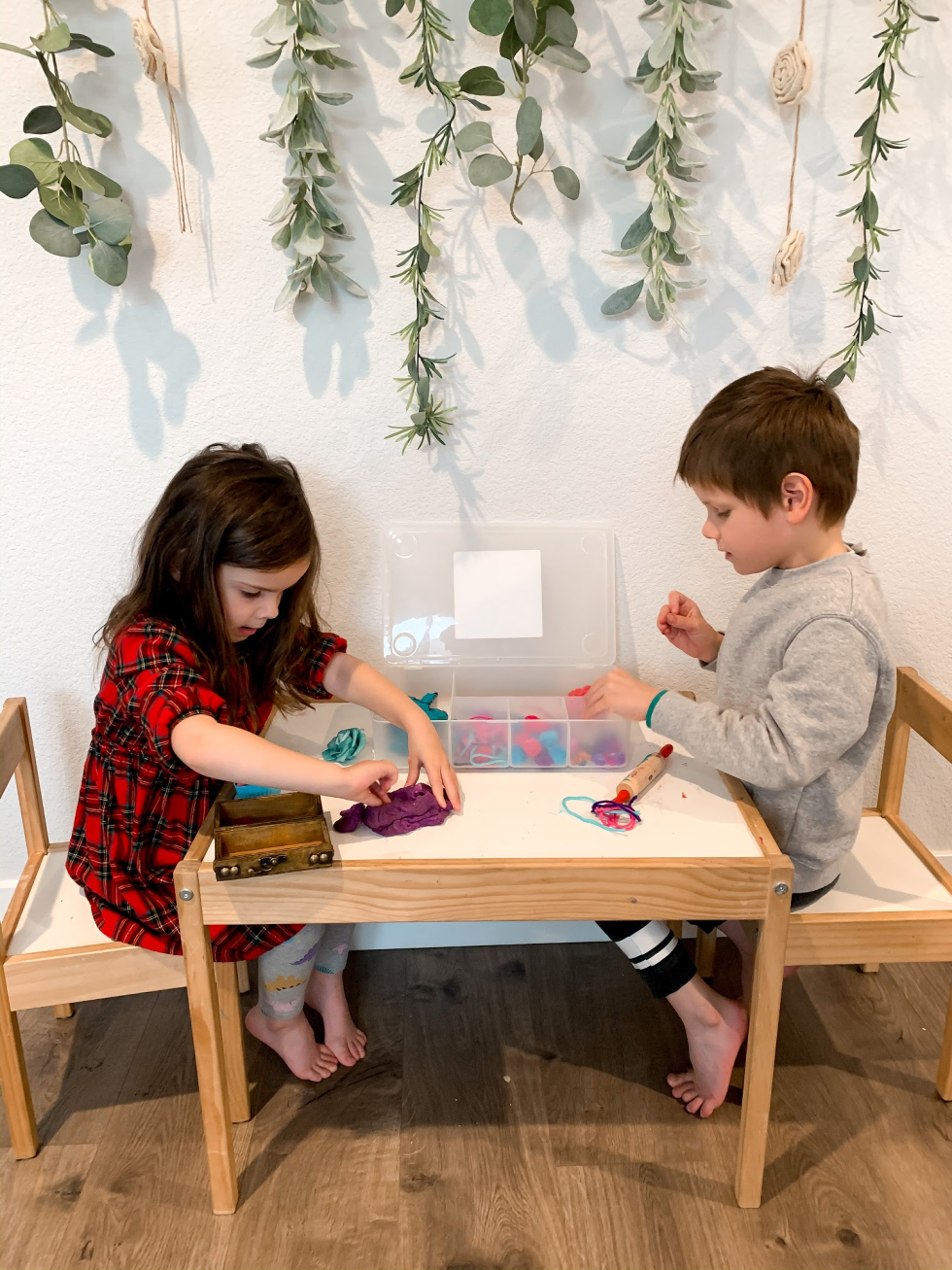 We're all quarantined with nowhere to go and are desperately trying to find things to keep our little ones entertained. I get it. I'm right there with you. So after our first full week of quarantine, I wanted to share some things we did that were big hits with the kids, and I'll be doing more, but varying themes throughout the coming days/weeks. One huge reminder I keep giving myself is GRACE upon grace. We don't have to re-create a classroom environment in our homes. We just have to make sure our kids are loved, fed, and happy. And us, too, while we're at it. :) But these are some things we've done that have been really fun for everyone, and some great activities to give you some time to work, too, if you find yourself in the work-at-home boat now (as so many are).
Be sure to check out these posts first:
My Top Learning and Sensory Toys
Daily Schedule for Kids
Fun Activities to do with Toddlers
PLAYDOH BOXES
This is like a sensory box, but with play doh! Add gemstones, cookie cutters, spoons, rolling pin, small toys- endless possibilities! You can make them themed too, so for easter you could add plastic eggs, little bunnies, etc. This will occupy them for quite some time!
MOSAIC ART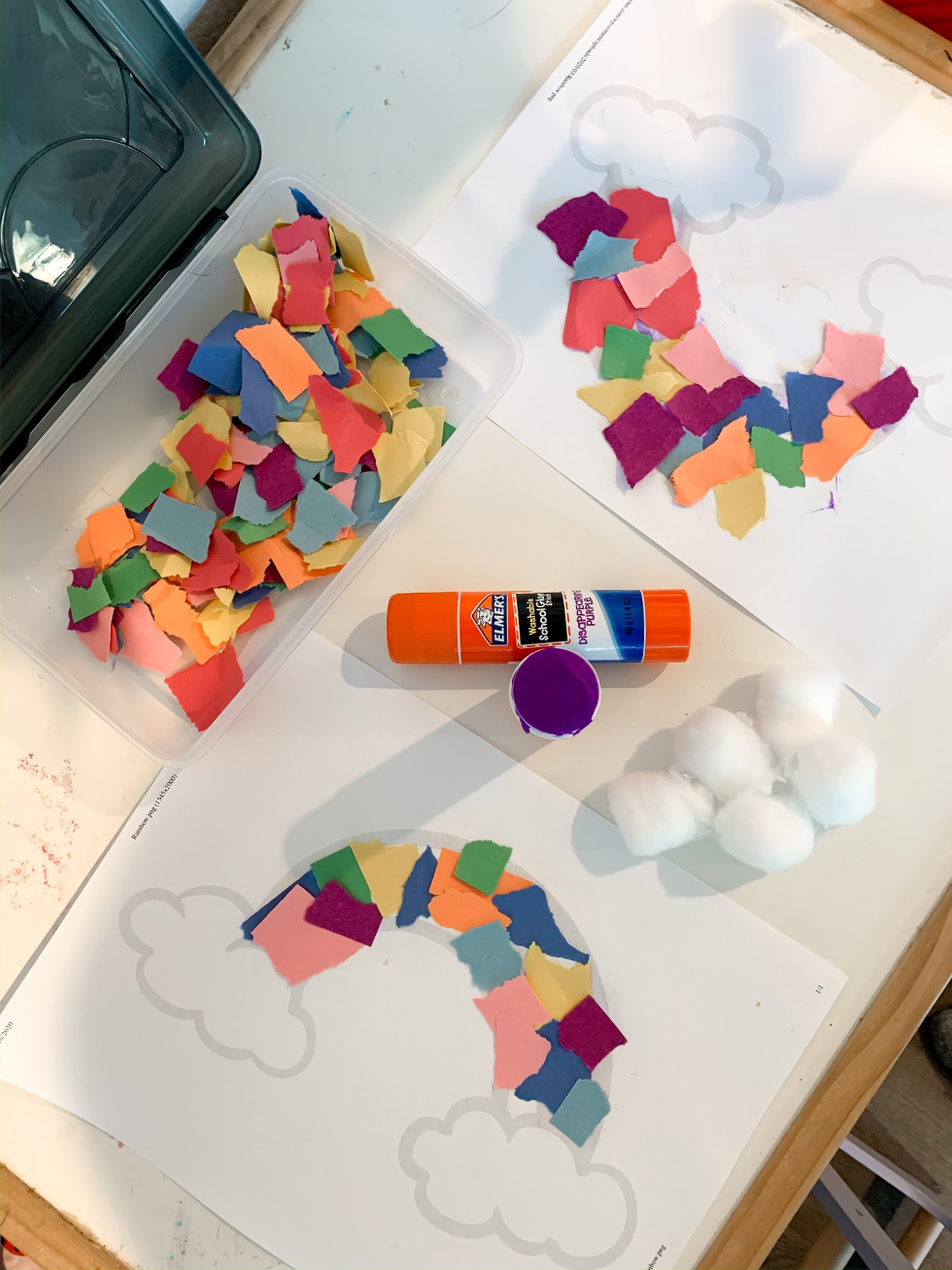 You might remember doing this in school? It is SO easy and super fun, and bonus! The kids can pretty much do every step themselves, depending on their age! My 4 and almost-6-year-old loved this one!
SUPPLIES:
Construction Paper
Glue Stick
Cotton Balls
Printable (or just draw an outline yourself!)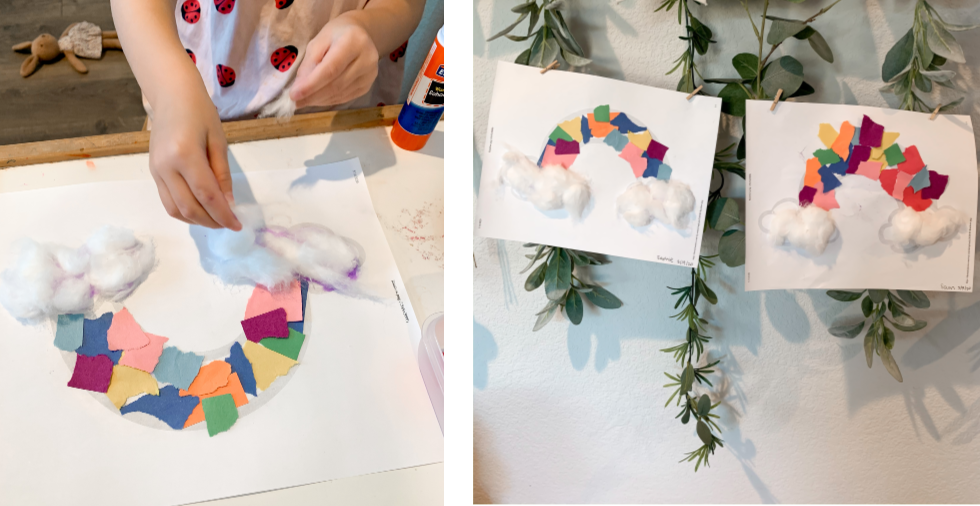 Have the kids rip up the paper into pieces, then glue onto the paper in whatever shape you have!
DOT A NAME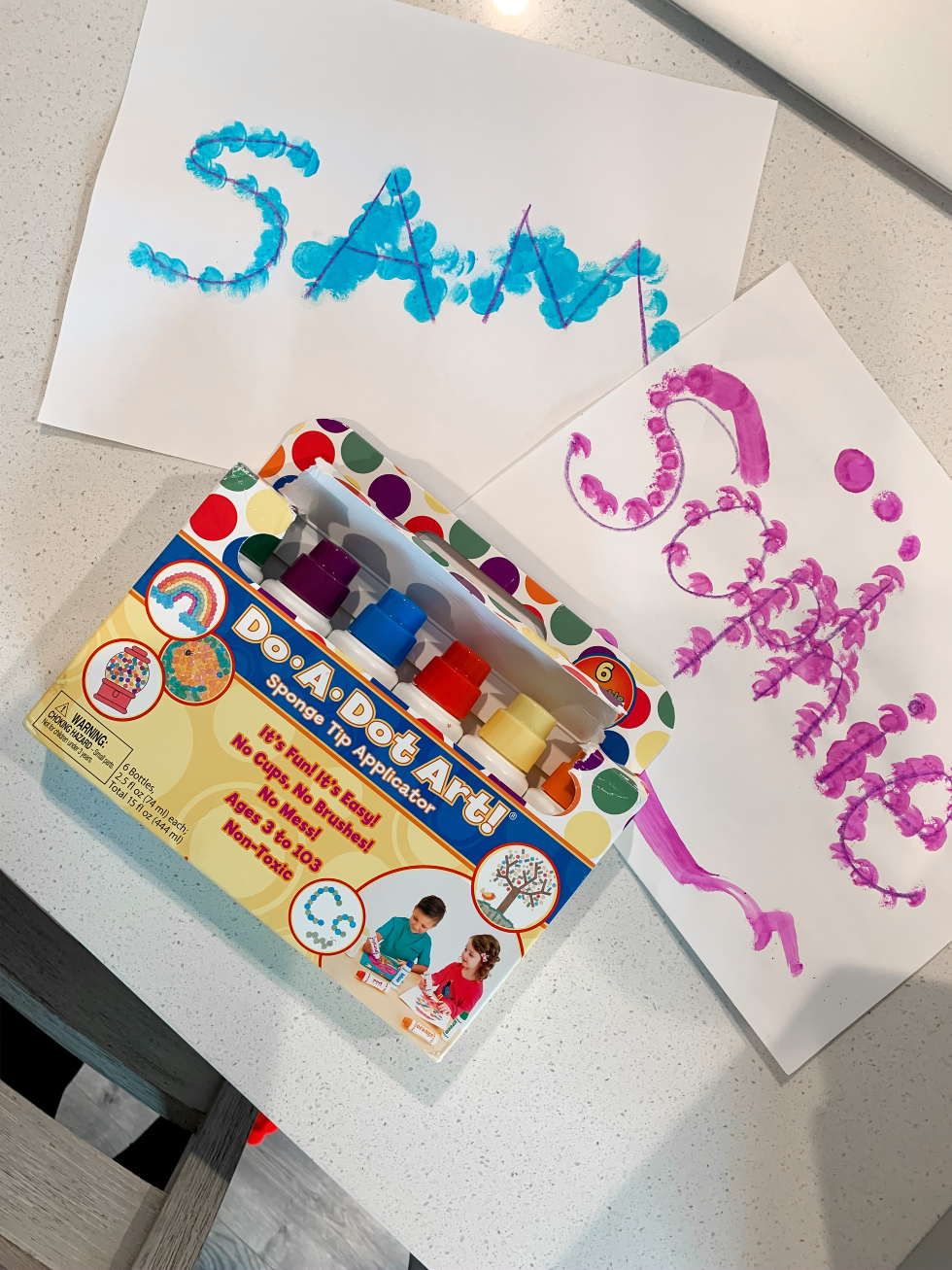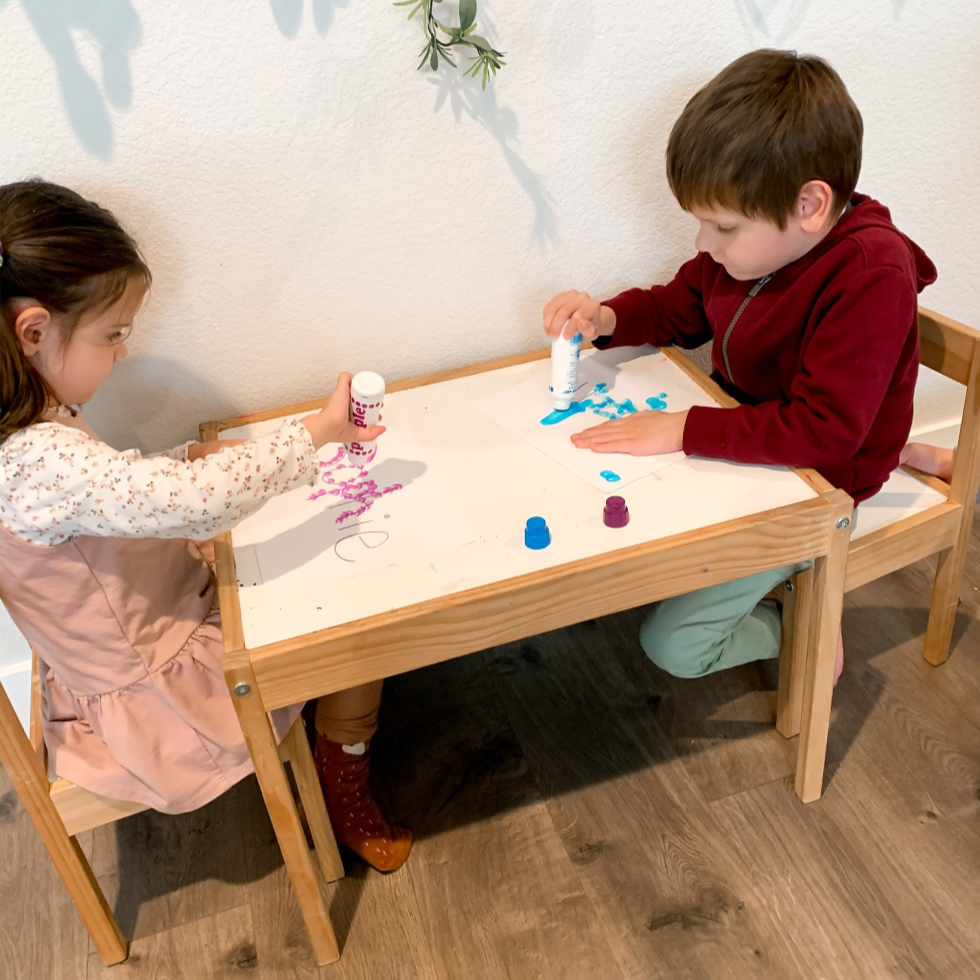 This is a fun spin on tracing! I write out their names on a paper, and give them a dotter marker (found here on Amazon!) and then dot along the lines! Helps with name recognition, letter recognition, spelling, and they love dotting! Could do different words or pictures, too!
WATERCOLOR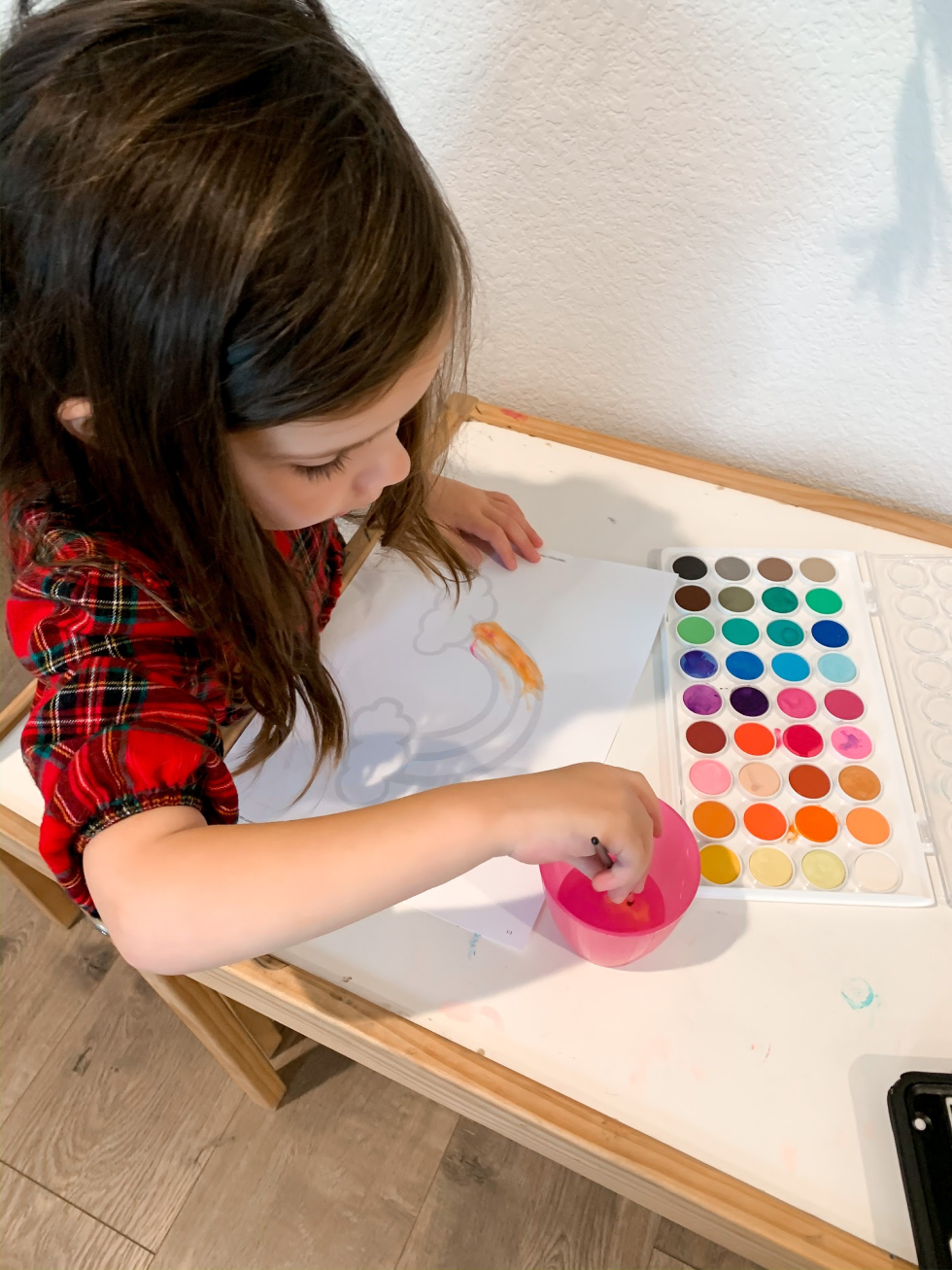 Painting is fun, but watercolor is even better, because #nomess. ;) Give them a cup of water and some pretty paint (this is my favorite watercolor set, another Amazon find!) and let them go crazy! You can draw something for them to paint or they can just let their imaginations run wild and paint their own masterpiece! Bonus: have them paint on canvas or cardstock, and frame when they're done.
KINETIC SAND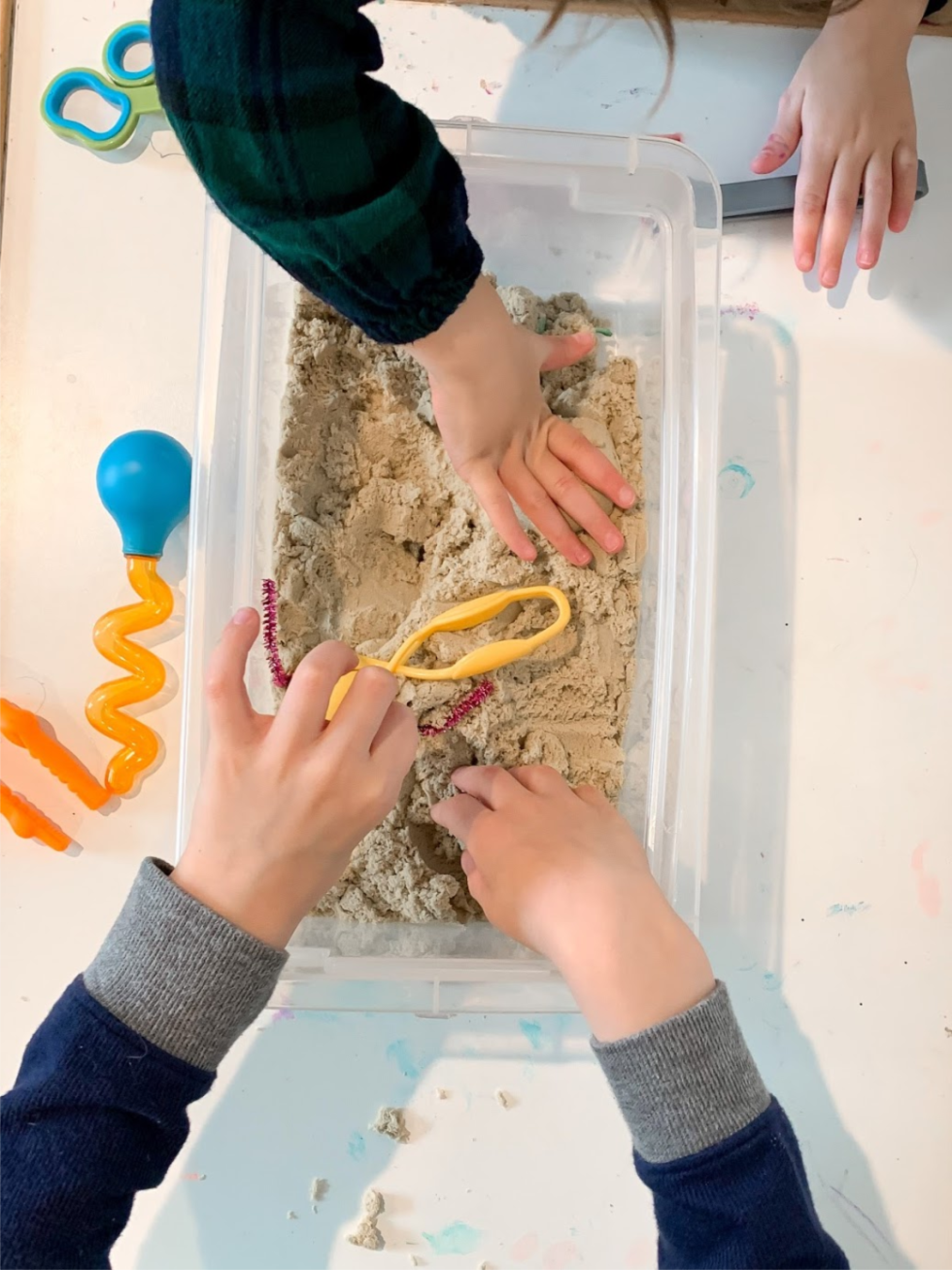 One of my kid's FAVORITE things to play with is kinetic sand (and mine, too)! It's just so satisfying. Such a fun thing- if you don't have it this is a MUST! I like making a sensory bin with toys and tools to dig and play with, too! Find kinetic sand on Amazon here! And the fine motor tool set here!
DRY ERASE FOLDERS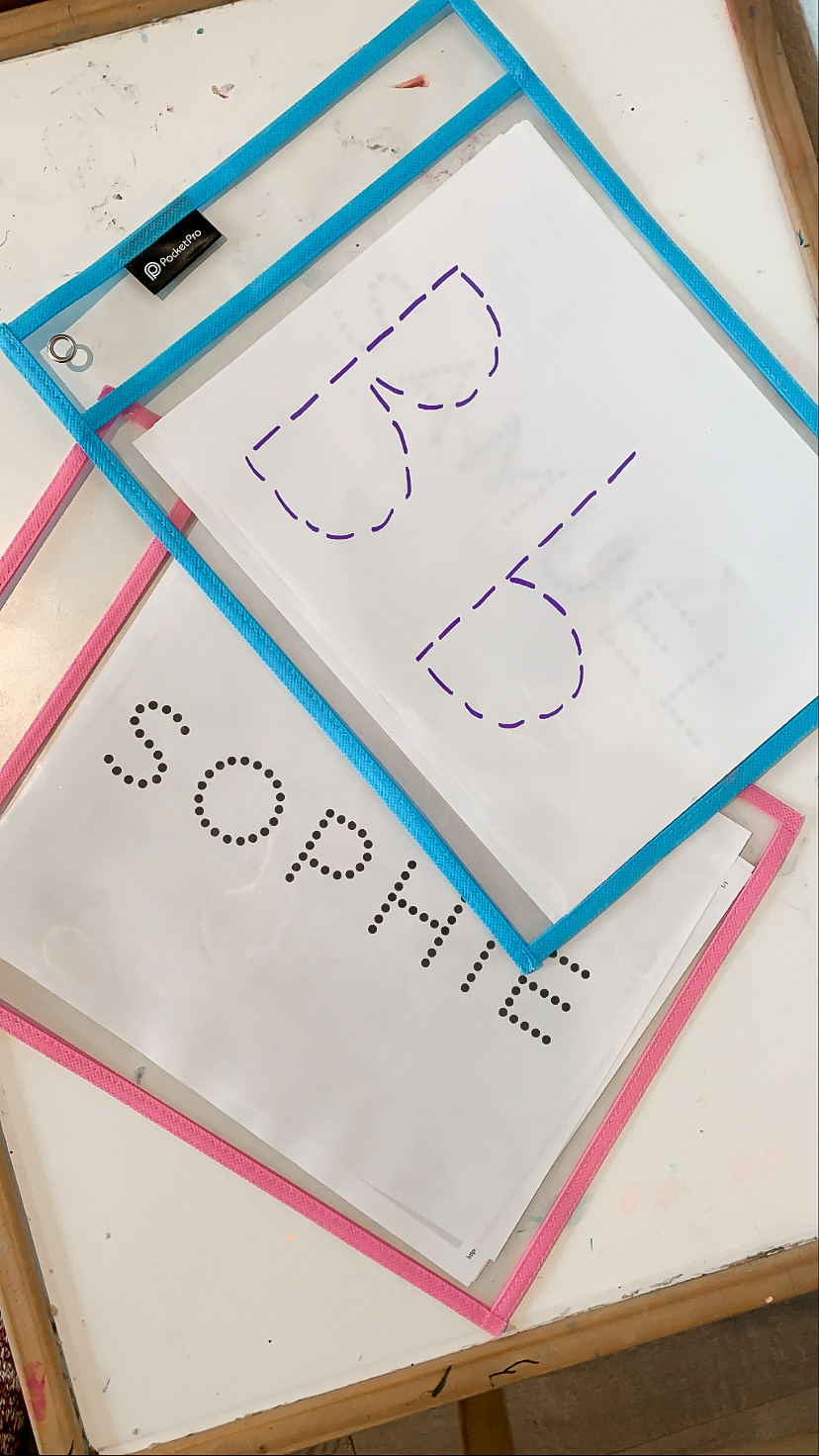 I grabbed these dry erase folders recently, and they've been so great! Put anything inside (their names for tracing, the alphabet, pictures to color) and give them a dry erase marker and then when they're done, you just wipe off and you can use over and over! So great. The ones I got on Amazon are here and come in a pack of 15!
SORTING BEARS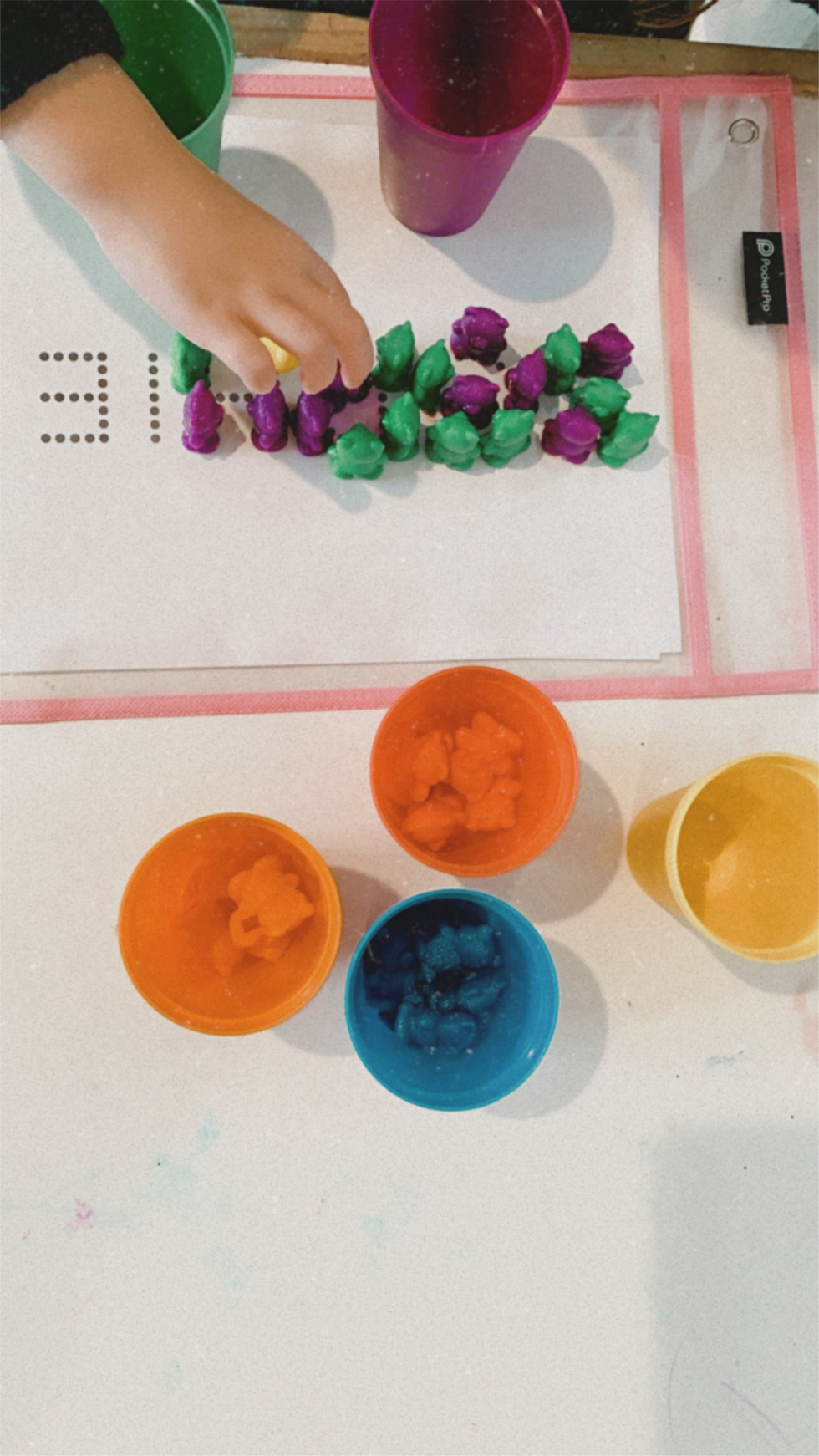 This sorting bears set is a hit with both kids! So great for color matching and counting! Find the bears on Amazon here!
There are some of our activities we did the first week! If you do any of these, I'd love if you tagged me on social! :) I want to see! And I'll be sure to share more as we do, and I'll put together some BABY activities too! :) Hope you're hanging in there and enjoying the slowness of these days at home.
xo