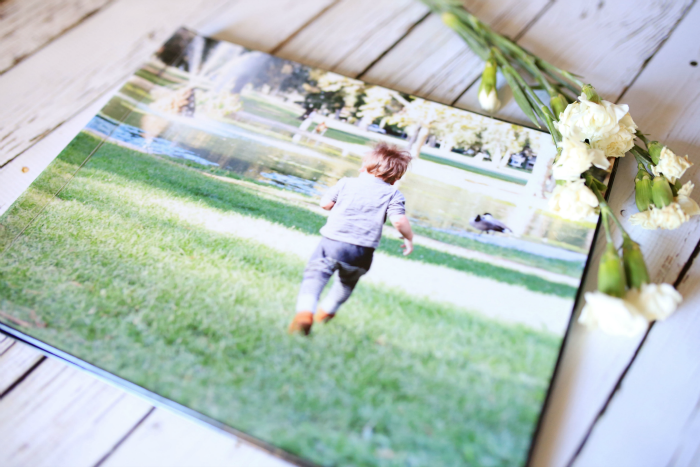 Yes, it's time to talk Christmas shopping, because really, Christmas is a heck of a lot closer than it seems. I mean, we are already in the holiday season, people! And this means it's time to get thinking about those gifts! Today I'm sharing a super easy, but also personal and thoughtful gift to give this holiday season: a photo book! I remember when we got married, the one and only thing my mom wanted for Christmas that year was an album of our wedding photos. That's it. And ohhh, she reminded me of it (in her oh so subtle manner- ha!) every time we talked to each other. Which was a lot. So it was impossible for me to forget. ;) I think especially as time goes on, and one has accumulated pretty much everything they could possibly need or want, a gift of memories that is special and unique is one of the most meaningful gifts one can receive.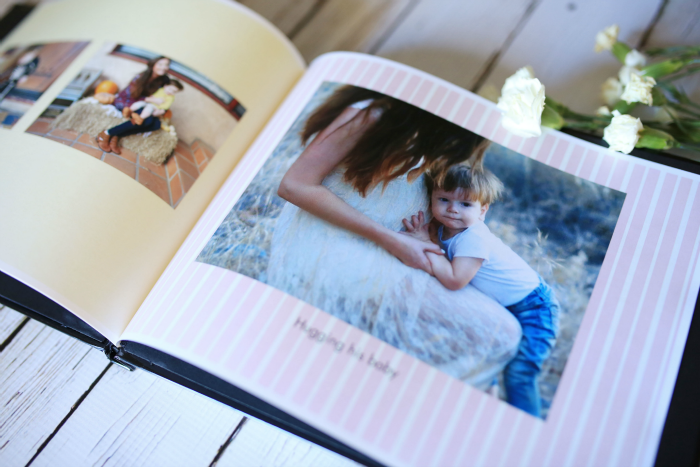 So with all that being said, this year we made a photo book of our little Sam to give to his grandparents, thanks to the Walmart Photo Same Day Custom Cover Photo Book. Good news, too! It's on Rollback through 1/5/16! The 8×11 was $24 and is now just $19! So not only is this a thoughtful gift, but also one that's super affordable. AND, you can order it online (for same day pick up in store) which is my preferred way of shopping. Literally, 99% of my gifts are going to be ordered online. What did one do before online shopping was invented?! Seriously though. I'd like to know.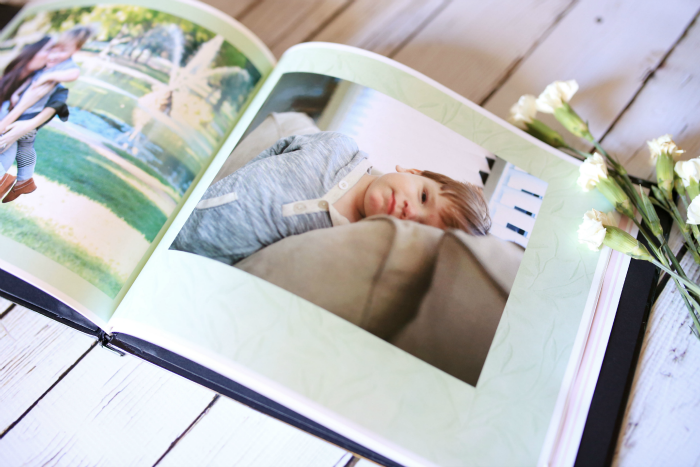 We decided to make a photo book for Sam's grandparents because grandparents love that sort of thing. But also, because it's something that is special, that took time for us to create just for them, and it really comes straight from the heart. Plus, putting it together was SO fun, easy and definitely had me walking down memory lane. It's only been a year and a half with our little man, and I'm already saying things like, "How was he ever that little?!" A part of me wishes for my teeny baby back! Ha! I can't even imagine when he's in high school and beyond. I won't think about that yet…
I am so excited to give this photo book to Sam's grandparents! I just know it'll be on display in their home for all to see. I mean, what do grandparents love more than their grand babies- not to mention showing them off? Pretty sure nothing, is the answer. So there you go. Make a photo book for someone special in your life this Christmas. I guarantee they will love it.
What's your favorite thoughtful gift to give or to receive?
xo
p.s. Check out Walmart on Facebook | Twitter | Pinterest | Instagram | YouTube | Google+