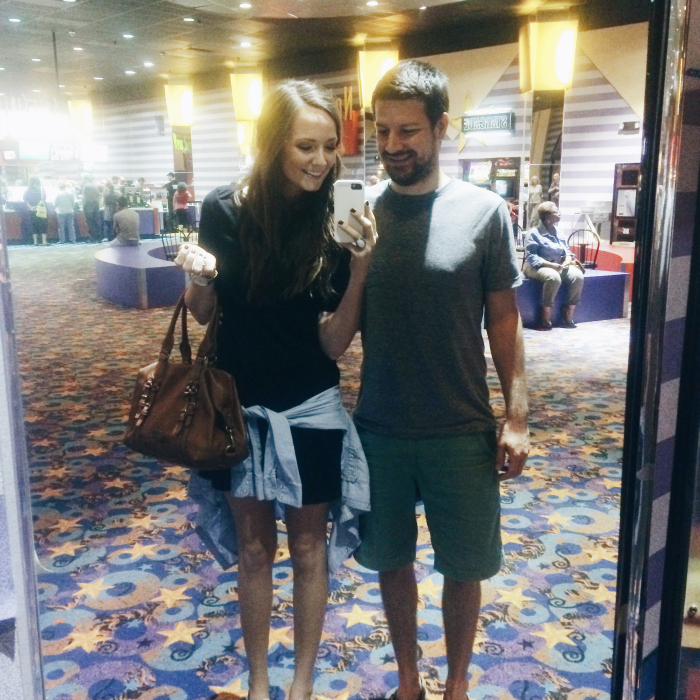 Well, we did it! We went on our first real date night post-baby! And we kept it super classic: dinner and a movie, of course. And I just have to say, it was weird. Real weird. Like, the entire time there was just this baby-sized hole, you know? I missed Sam Sam. We both did. And it was so hard for me sitting through the entire movie- I started thinking about Sam and how he was doing at home and how I hoped he napped okay and wasn't crying and gosh, did I pump enough? and blah blah blah about halfway through the movie. Ha! ;) But we got through it, and it ended up being so good.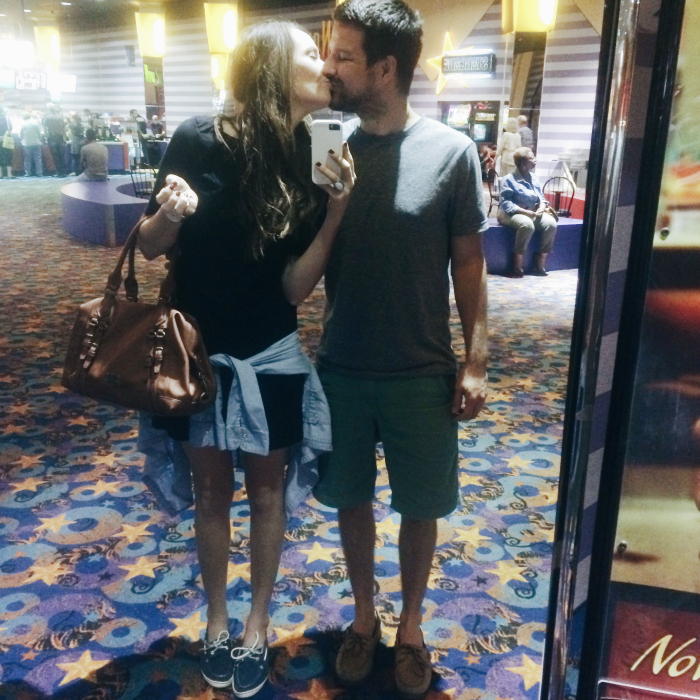 Gone Girl was amazing. It was twisted and sick and kept you on your toes, just like the book, and we both loved it. Also, word to the wise: Go to the movies on a week day at 4:15 if you can. We basically had the entire place to ourselves. WIN.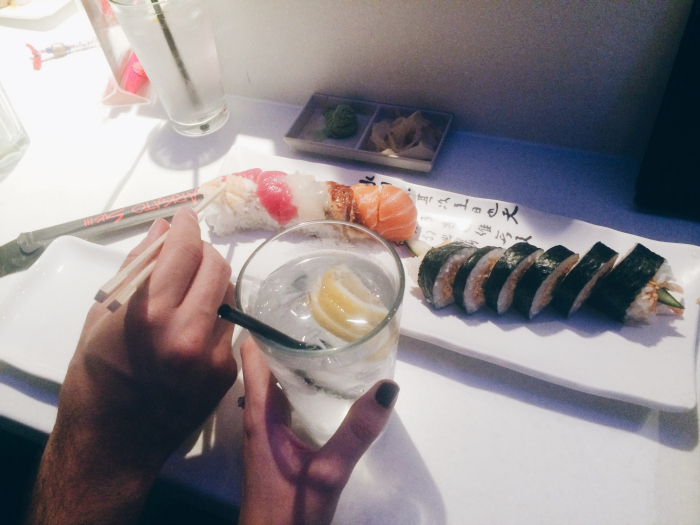 We hadn't had sushi in foreverrrr, so this was much overdue and oh soooo good. I don't do the raw stuff, but I still count it as sushi. Purists always give me a hard time for that. ;)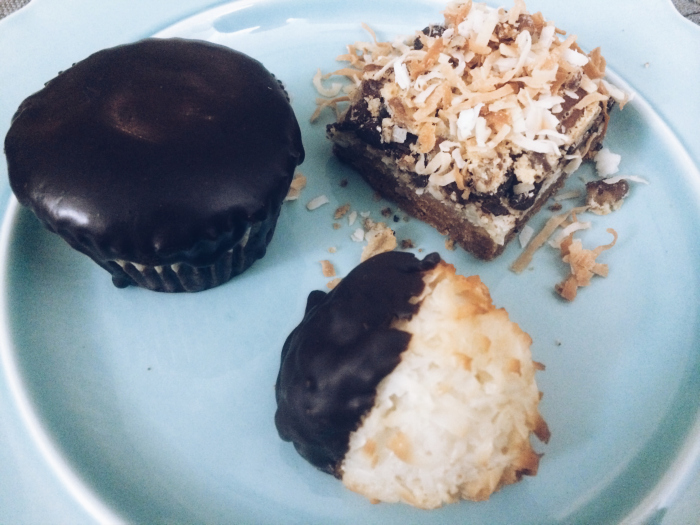 And no night is complete without dessert. Coconut macaroons will always be my favorite.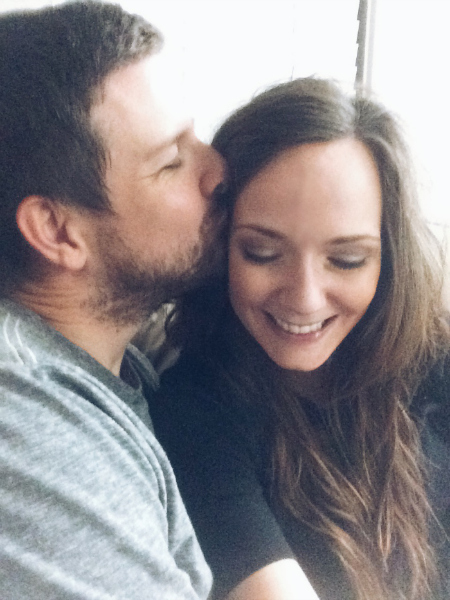 Thanks Nana and G-Pa for babysitting our little Sam! A date night is just what the doctor ordered. :)
What was the last date night you went on?
xo