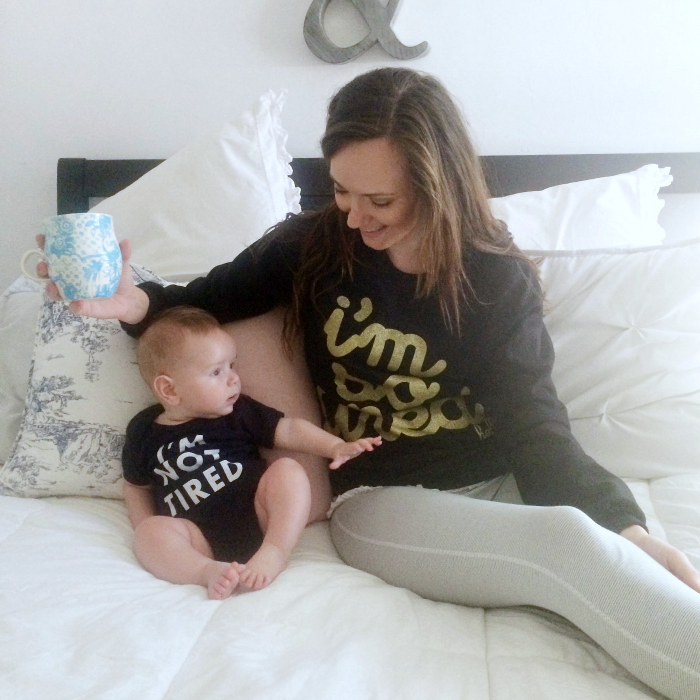 sweatshirt and onesie: c/o hello apparel
A glimpse into our weekend. It's going to be a rager, clearly.
Involving a lot of coffee.
Hopefully a lot more sleep. (Sam has been sleeping great this past week- including 9 hours straight on wednesday night, so I have faith!!)
And cuddles in bed in comfy clothes, because that is what weekends are made for.
We will also be celebrating a certain baby's 6 month birthday!!!! WHAAATTTT?!
And an Oktoberfest block party in our neighborhood. Last year I was pregnant for this and did not get to partake in any spirits. This year, I will raise a glass to Oktoberfest! And I'm pretty excited about it!
And there you have it. Happy weekend, friends! Prost!
xo
Read More on Katie Did What