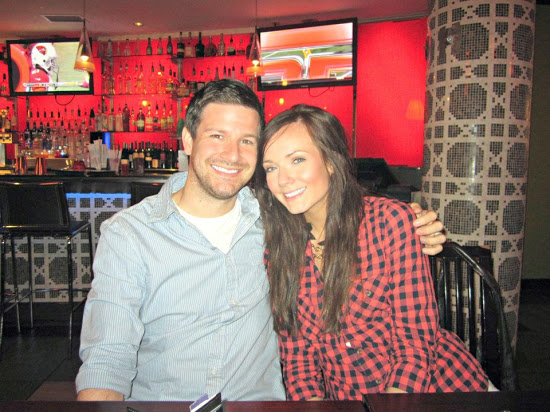 Dear Zack, Thanks for helping me put up the fake cobwebs on the porch.  I think it looks awesome.  I just love decorating for the season, and I'm glad that you humor me by getting excited about it with me.  And that little skeleton guy we got for half off at Rite Aid?  Um, score!
Dear Couch to 5K, I'm getting better and better at running each day that progresses, and I am SO excited!  Like, wait, I can actually run?!  Whaaaat.  I was always the girl who just said "No, I do not run."  Like that cartoon thing on Pinterest.  You know the one.  Something about "If you see me running, you should probably run too, because there is more than likely something chasing me."  Yeah.  That was me.  But, now, I'm getting more confident in calling myself a runner!  So.  That's exciting.  For me.
Dear Tolkien, Thank you for writing "The Hobbit."  I absolutely am loving little Bilbo Baggins and his love for flowers and aversion to adventures (at first, anyway.)  I've only just begun, and already know this book is going to be finished very, very soon.  You see, I've never read this book, and right when I learned there was a movie coming out (in 56 days! Not that I'm counting…) I knew I needed to read it first!  Love me some Hobbitses, what can I say.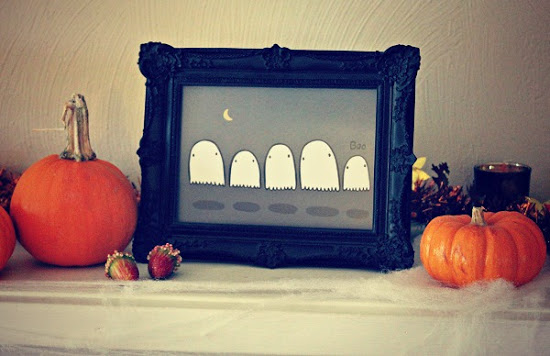 Dear arts and crafts time, makes me laugh every time I say that.  I mean, hello, "Happy Gilmore," anyone?!  Hehe… But really, though.  I got a little crafty the other day and created my very own Halloween decoration, and I'm quite proud of it.  What do you think?  Super easy instructions are here!  :)  The best part?  The card was free!  Soooo.. Yeah.  We literally get free cards all the time.  My husband is pretty awesome like that.
Dear Tahoe, next week we will be vacationing at a resort there!! I am so excited!  And the best part: looks like there will be snow again!  Just like last year!  I'm so excited to just relax and enjoy the time with Zack and his parents.  And I love Lake Tahoe.  My grandpa always called the mountains up there "God's Country" and I feel it every time we're there.  It's peaceful and gorgeous and the air smells like pine and is so fresh and clean and.  I could go on and on.  Sigh.
Dear suitcase, apparently Zack and I have to share you.  So.  That should be interesting.  Does that mean I can only bring 1 pair of boots?!
xo
twitter // pinterest // instagram: katie_did_what
**Make sure to enter my awesome giveaway!  $100 gift card, holla!**