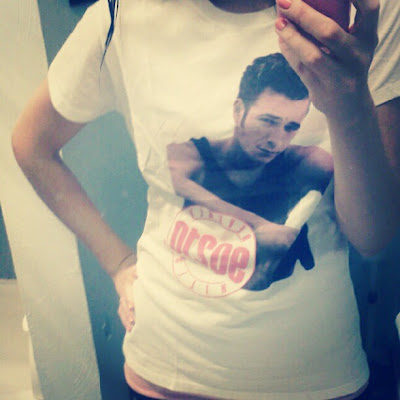 dear zack, i like your haircut.  whoever did it has exceptional skills with a pair of sheers.  oh, wait… ;)
dear old navy, oh, what's up.  i forgot you existed. you have really stepped up your game though, and i'm liking it.  and check out this gem of a shirt i found on SALE!  what what!  i have to be honest, though, i've never even watched beverly hills, 90210.  i know, i'm a total poser.  i was too young to watch it!  my parents wouldn't let me!  plus, i wasn't even interested.  i mean, what little kid wants to watch a show about high schoolers?  borrr-ring.  nonetheless, this shirt is awesome.  and reminds me of clueless.  which is the best film ever made.  the end.
dear ikea, i was proud of my restraint when we went this week.  i guess i finally realized we really don't NEED anything from you right now.  except for those pretty pink rose napkins.  we definitely needed you.
dear ice cream cones, yeah, i'm writing a letter to ice cream cones.  i mean, can you blame me?  they are delicious, and really not thaaaaaat bad for you (am i in denial?  maybe.) and i had two of them this last week.  yes, two.  in a row.  and it was the best week ever because of that.
dear fall, i seem to forget every year that you really don't start until like the end of october for us, do you?  because it's supposed to be back up to 99 degrees this weekend.  ninety.  nine.  degrees.  yes, that's just super freaking awesome.  NOT.  although, i did just have to put a sweatshirt on last night, so hey.  that's a starter.  still had shorts on, but i'll take what i can get.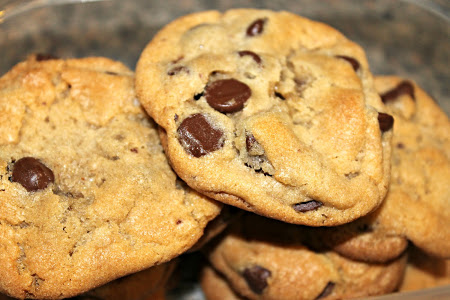 dear chocolate chip cookies, i think i should always have a fresh batch of you baked, because who doesn't like chocolate chip cookies?  oh, that's right.  my husband.  my husband does not like chocolate chip cookies.  i really should have found this out before i married the guy. (i kid, i kid.)  and, to be fair, he does LIKE them, they're just not his FAVORITE (direct quote from zack, so you don't all turn on him.)  but really, i have a feeling that there will always be cookies in this house.  so, please, if you feel so inclined, come over and we'll have milk and cookie parties and talk about the world.  sound good?
xo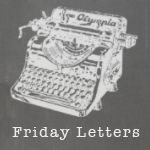 Read More on Katie Did What