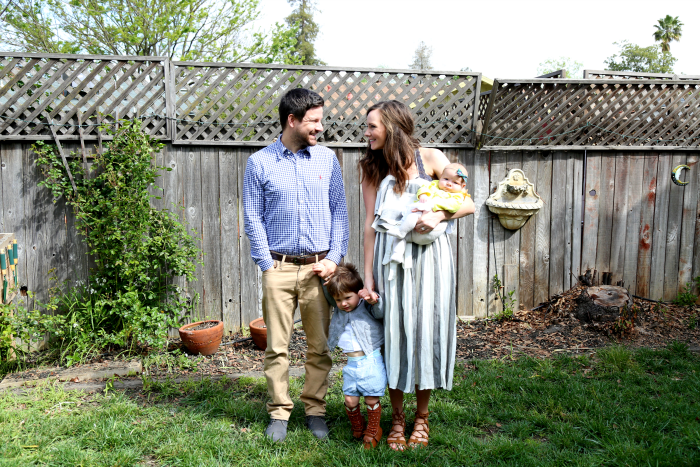 Easter is one of my very favorite holidays. I love waking up and having a yummy breakfast- always with a hard boiled egg, of course!- and then heading to church and worshipping (the Easter service always has the best music!) and coming home to hunt for eggs and eat lots of food and sweets with family.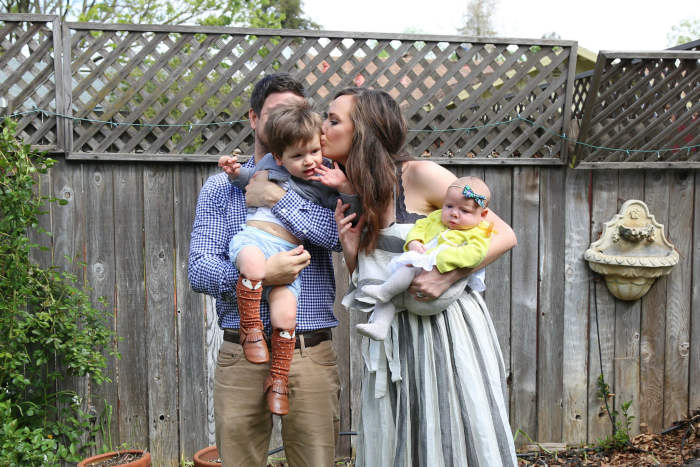 This year- this year was definitely the most exhausting Easter ever. Having two kids during holidays, as much fun and joy they bring, is just plain tiring! Ha! ;) But the extra effort that it takes and the constant go-go-go and never sitting for too long that it involves, it's all 1000% worth it. Because, those faces! Ugh. I love them so much.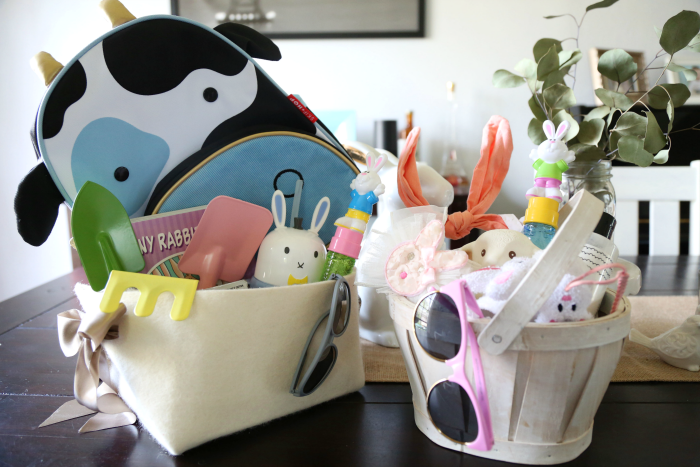 (See what's in their easter baskets here!)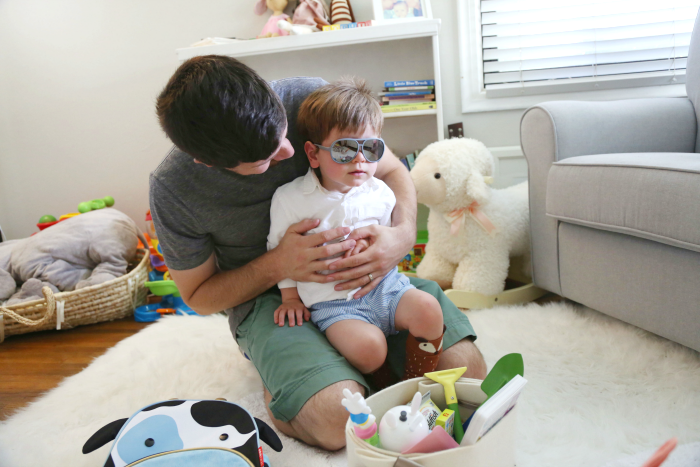 RELATED: Happy Easter Weekend!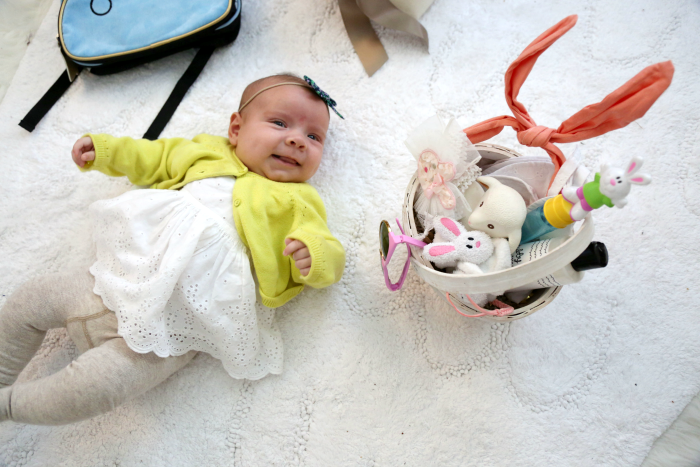 rug c/o lorena canals (angel wings!! the cutest rug around!)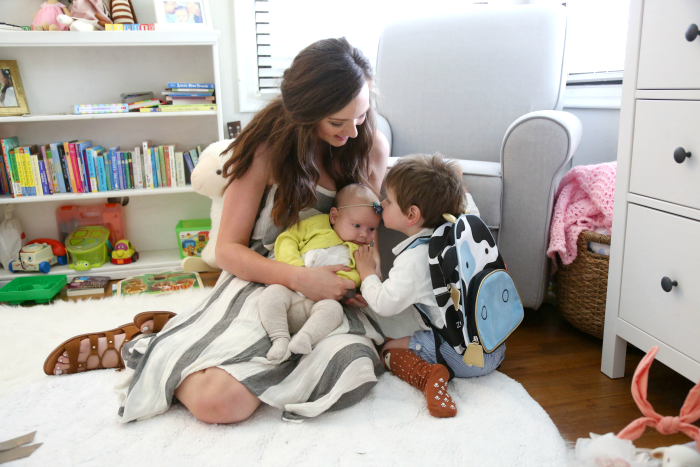 Kisses for his sissy! Every time we tell him to give her kisses, he leans in so carefully just like this. Heart. Melted.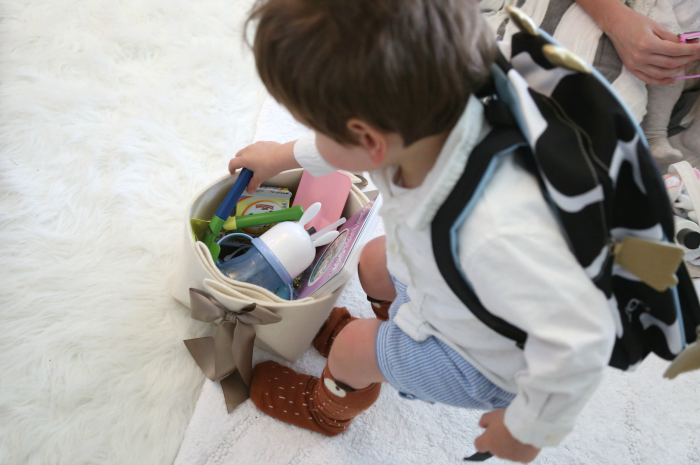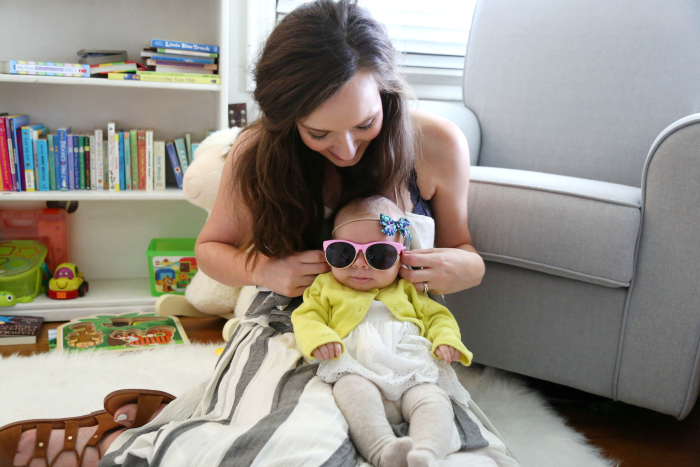 This was Sophie's first Easter, and she was the cutest little bunny around. She even slept all through church, so that's a win! Also, I'd like to add, we were nearly 30 minutes late to church (had to wake Sophie up from her nap, which I haaaate to do, and then she had to eat of course, and THEN we had to take a few photos before church duh, and then and then and then… you get the idea), but hey- we made it!! That counts for something, right?! Right.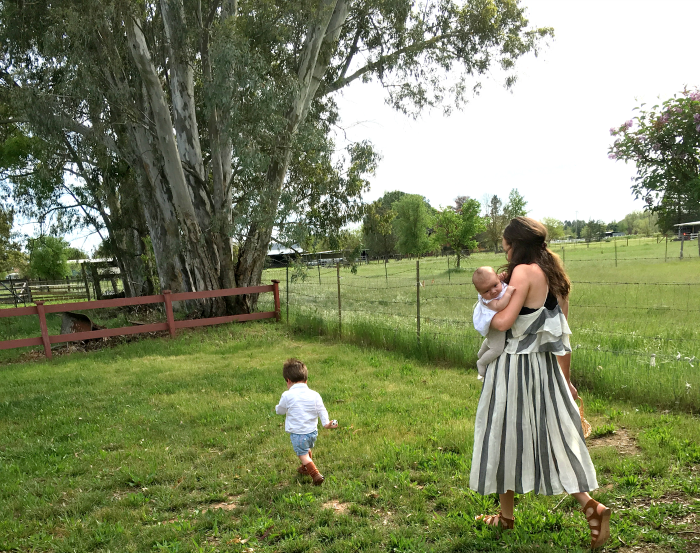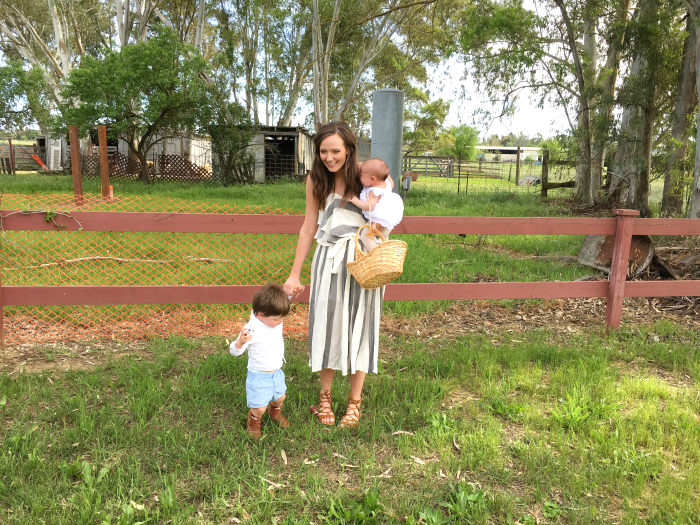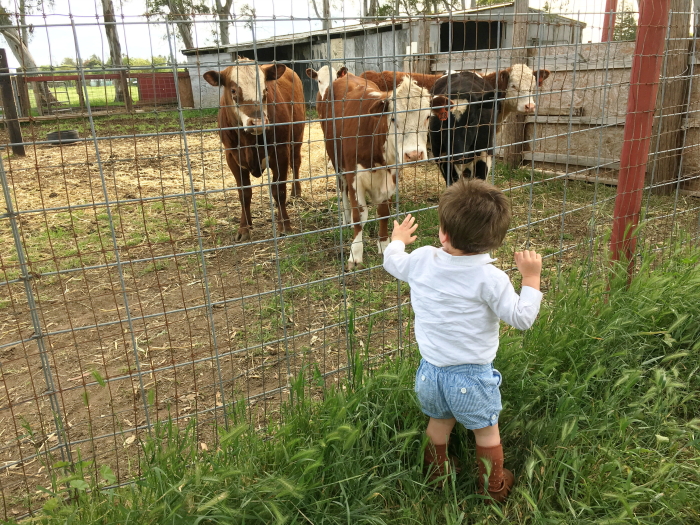 We had lunch at my grandpa's house and dinner at Zack's parents'. Sam LOVED running around picking up all of the eggs. He wasn't so much into the basket thing, or carrying it around, but he was into throwing the eggs. ;) I told you, he's totally going to be a pitcher. Boy's got an arm! My grandpa lives on a farm, so we hung out with some cows and goats for a bit, which Sam loved. And we had lots of delicious food.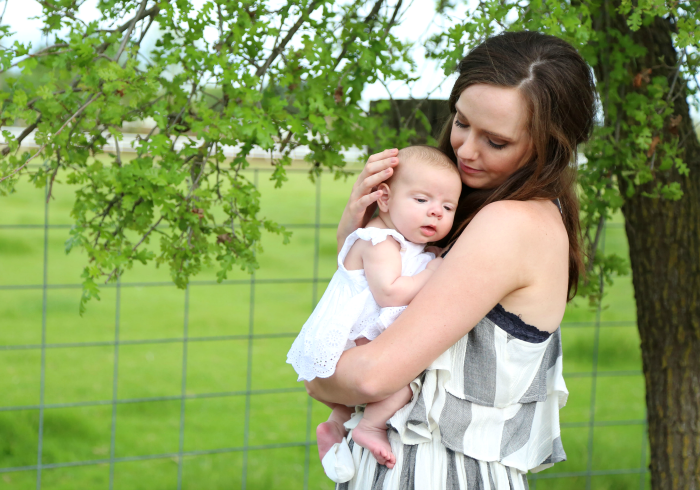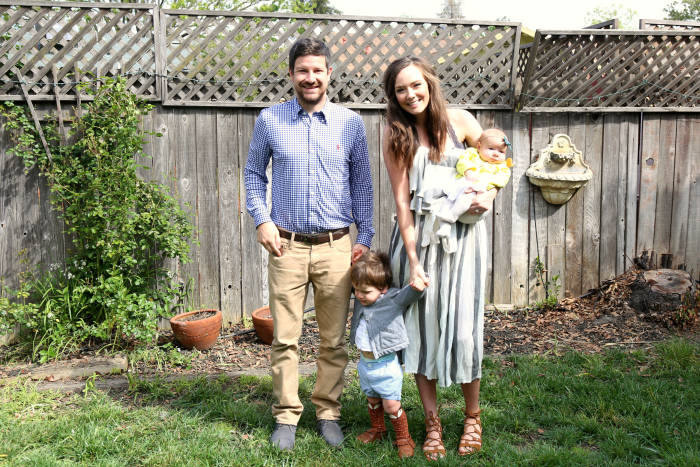 And of course, celebrating our savior and the sacrifice he made- to die on the cross for our sins- was the most important part of the day. Everything else was just icing on the cake.
Literally. There was cake.
How was your Easter, if you celebrate?
Do you have any favorite traditions?
xo