This is a sponsored post written by me on behalf of Surprize by Stride Rite. All opinions are 100% mine.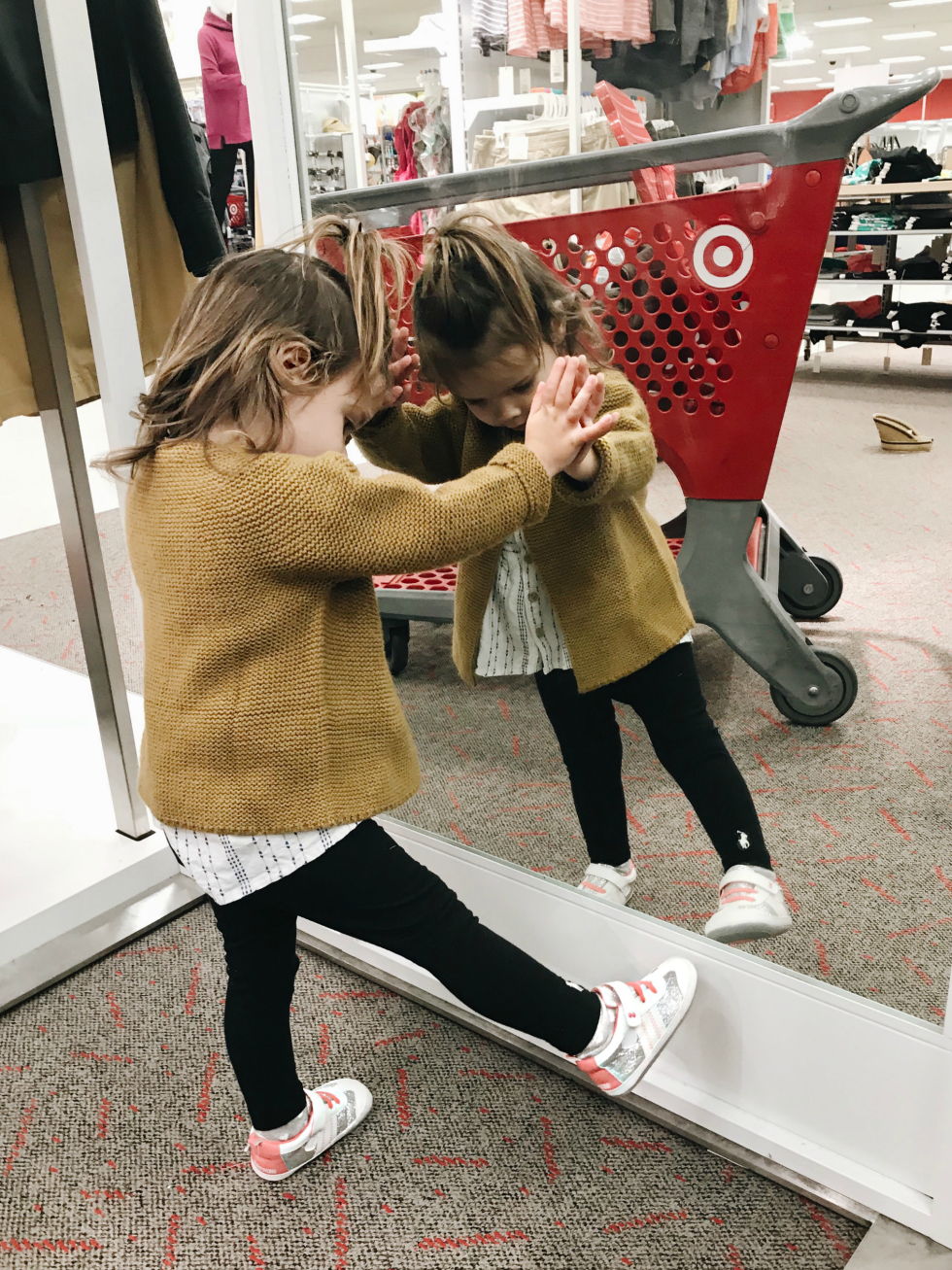 THIS GIRL. Rocking her new cute glitter Surprize by Stride Rite shoes. She approves. ;)
Shopping for kids shoes is a struggle, am I right? It is just SO hard to know if a shoe will fit or not when you shop online without trying them on. So we headed into our local Target to check out these cute shoes in person and try them on her little (ever-growing!) feet! In the past, I've bought shoes online and they did NOT fit- either they were too small or I bought them a size up thinking they would fit but they don't (duh, Katie) or I'll buy them for the next season and then they don't fit by the time the weather changes. It's quite the struggle, let me tell ya. So anyway. Trying to avoid that from here on out. Thankfully, going in store and trying these cuties on took away that headache, and Sophie actually had a lot of fun trying on shoes, and modeling for us!
Like mother, like daughter.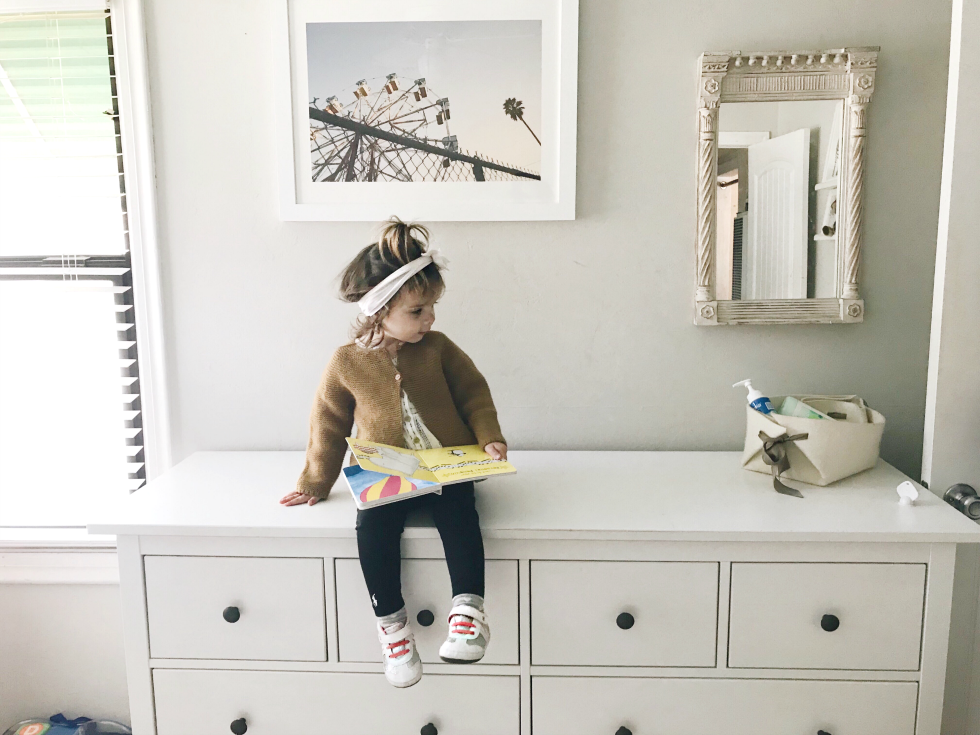 We picked the pink ones with glitter (I mean, was there any other option for this girl of mine?!) and the cute blue ones with stars and she absolutely adores her new kicks! So much so, that she insisted on wearing them throughout the store, and was showing them off to everyone we passed. This girl is definitely not lacking in the personality department. Also, this was the first time we let her walk around Target (and not just ride in the cart the whole time) and she was LOVING LIFE, pushing the cart around and throwing all of the toys and shoes in the cart. Pretty sure she still thinks we got her all of those things (spoiler alert: we didn't).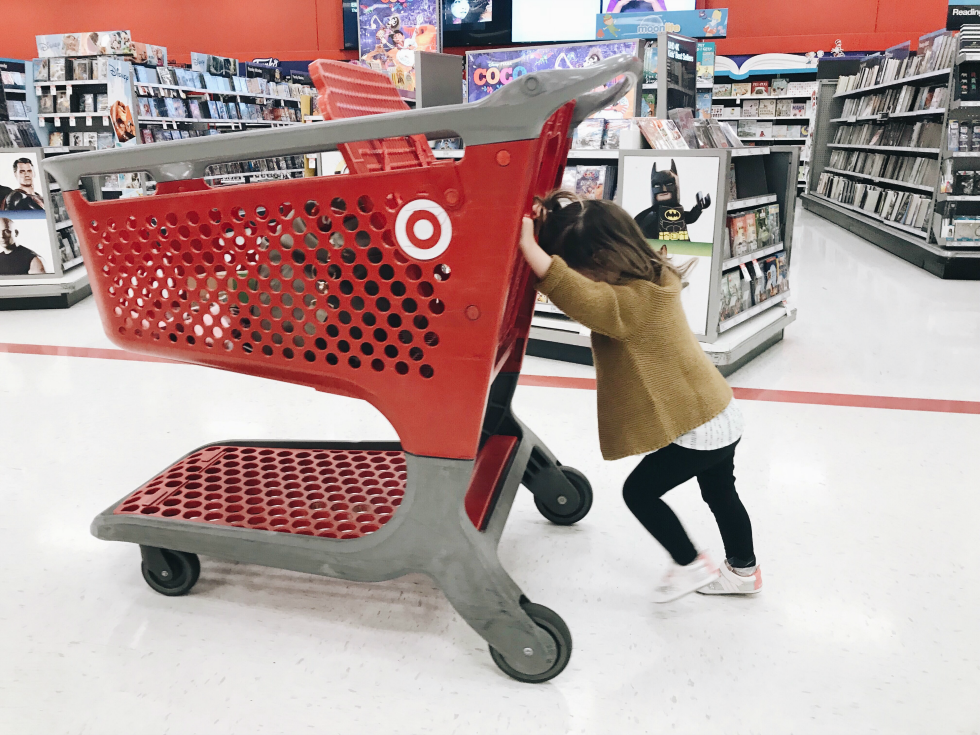 This also resulted in an epic meltdown when we tried to pick her up, and then leaving Target was just a disaster. She kept crying, through her tears, "More Target!!!" We got a few looks walking back to our car with our wiggly little girl. And I couldn't help but laugh. Sweet girl, I guess that means we're raising her right? If she loves Target THAT much?! ;)
Anyway, I digress. Back to the shoes.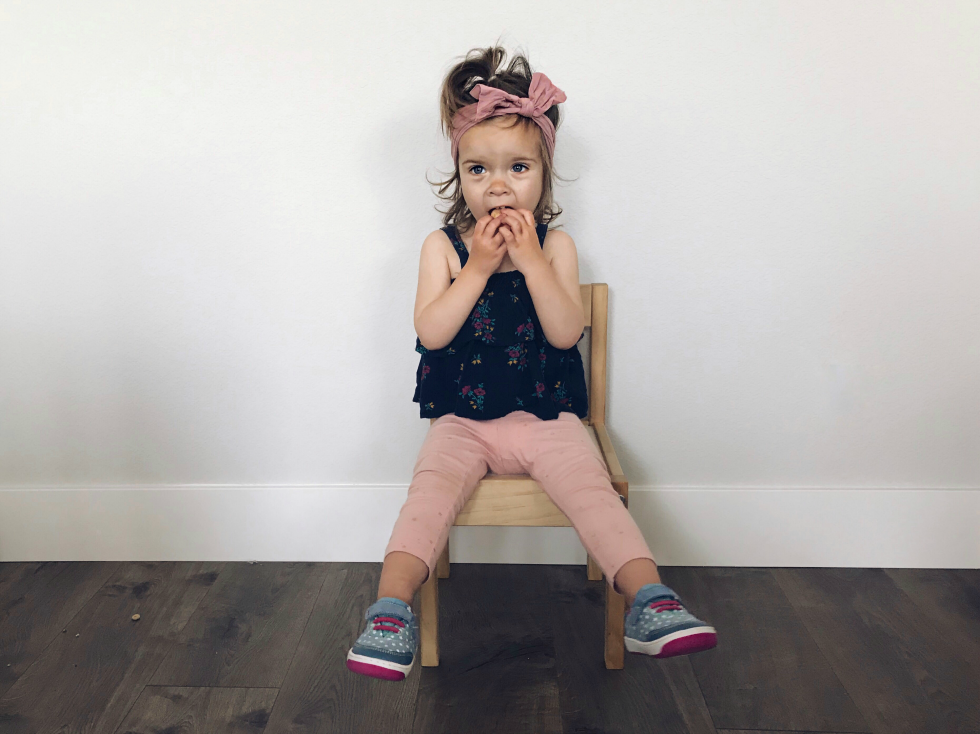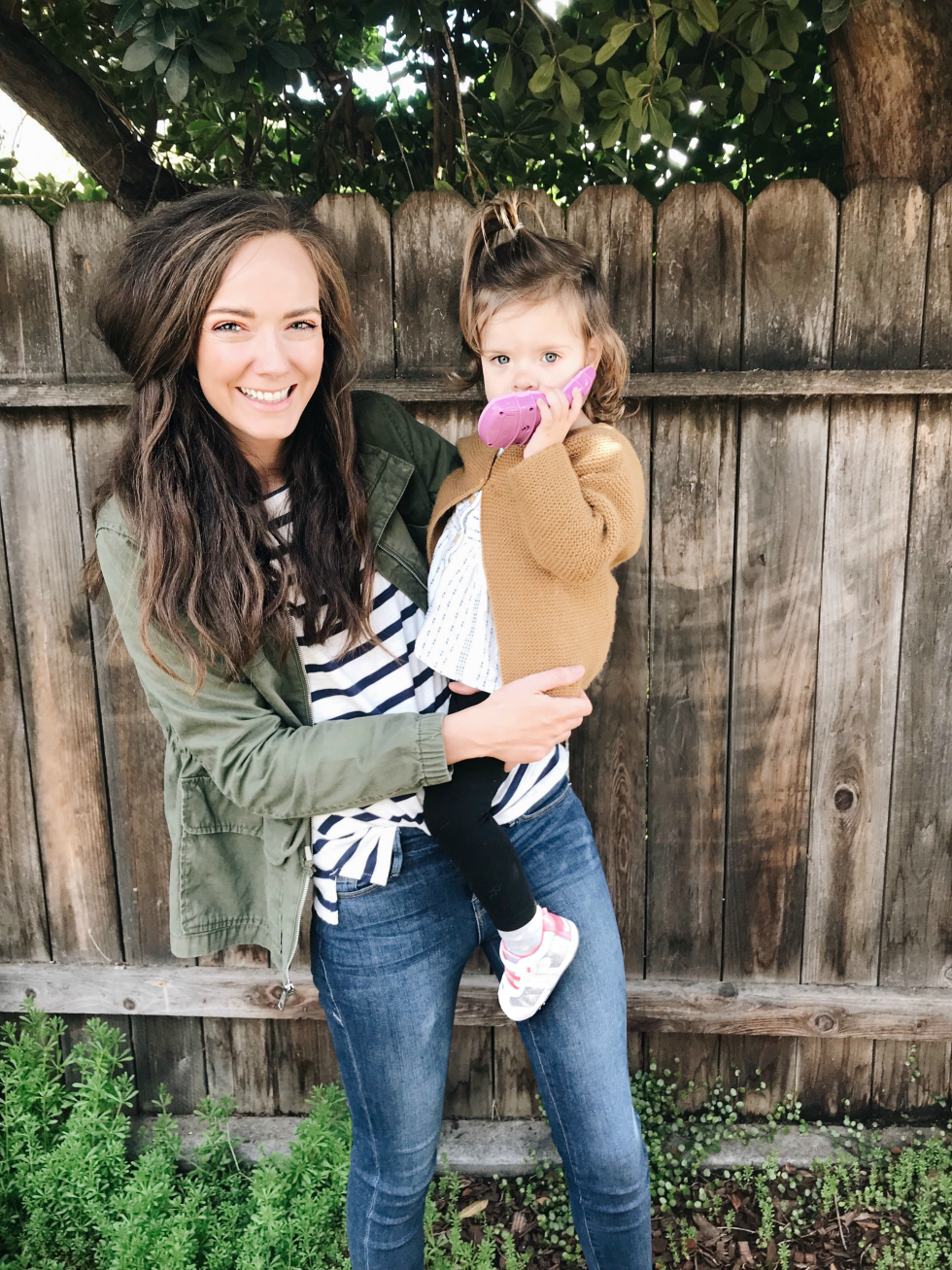 The Surprize by Stride Rite line at Target is SO cute, guys. Lots of fun colors, which I love for spring and summer! And also, for kids. :) They're perfect for babies, with the soft soles, and are great for early walkers too, because their stage 2 have traction pods and a sturdy bottom for those wobbly walkers! When they are confident walkers, they can get Stage 3 in the shoe section! Seriously so comfy I kind of wish they made them in my size.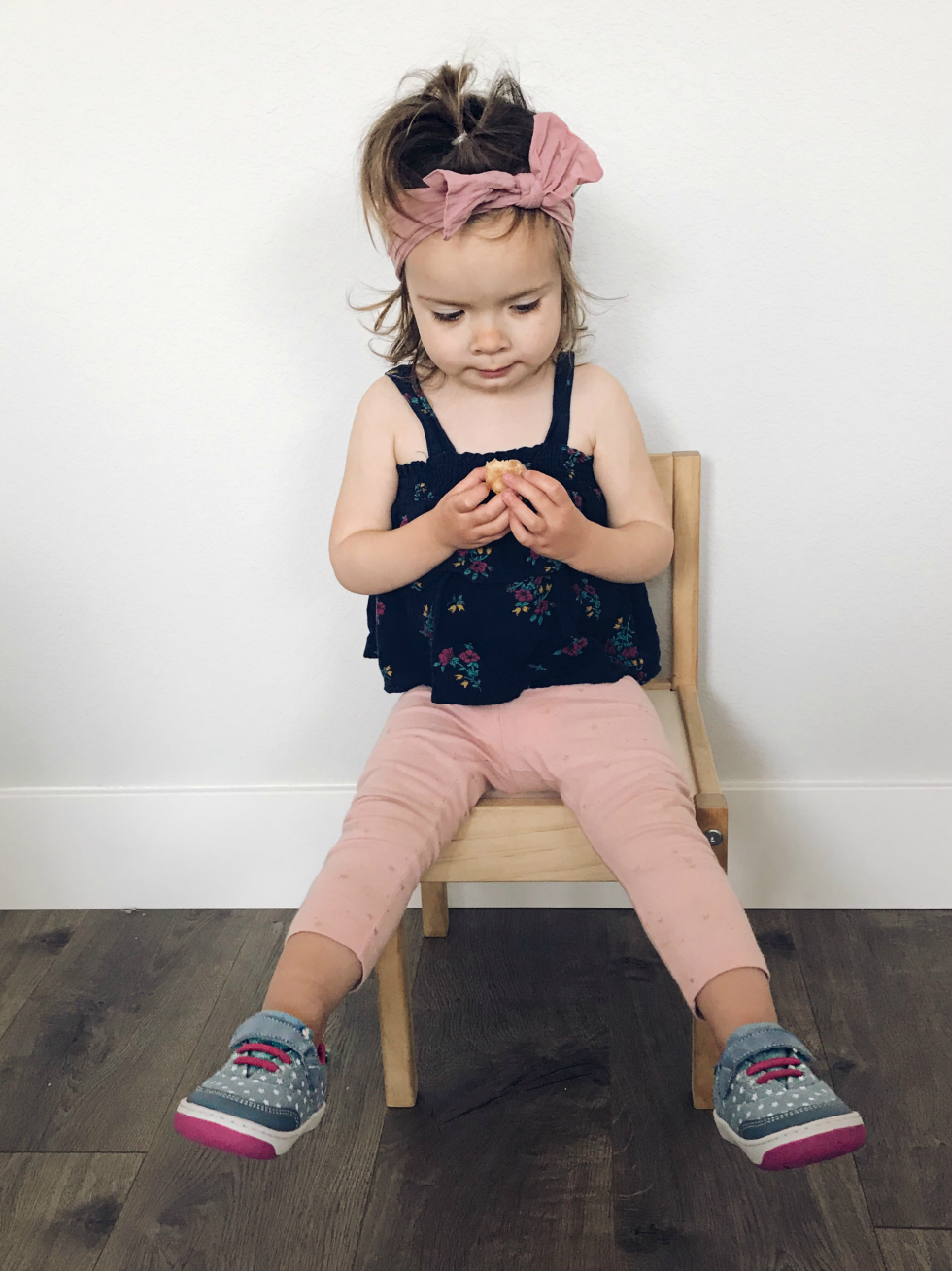 Seriously. They're built for comfort, with plush soles and a memory foam footbed, and even have an anti-stink lining which is awesome. You can shop them online or in store. Although, they do run true to size, so if you want to avoid a toddler meltdown, I totally understand wanting to shop online instead. ;)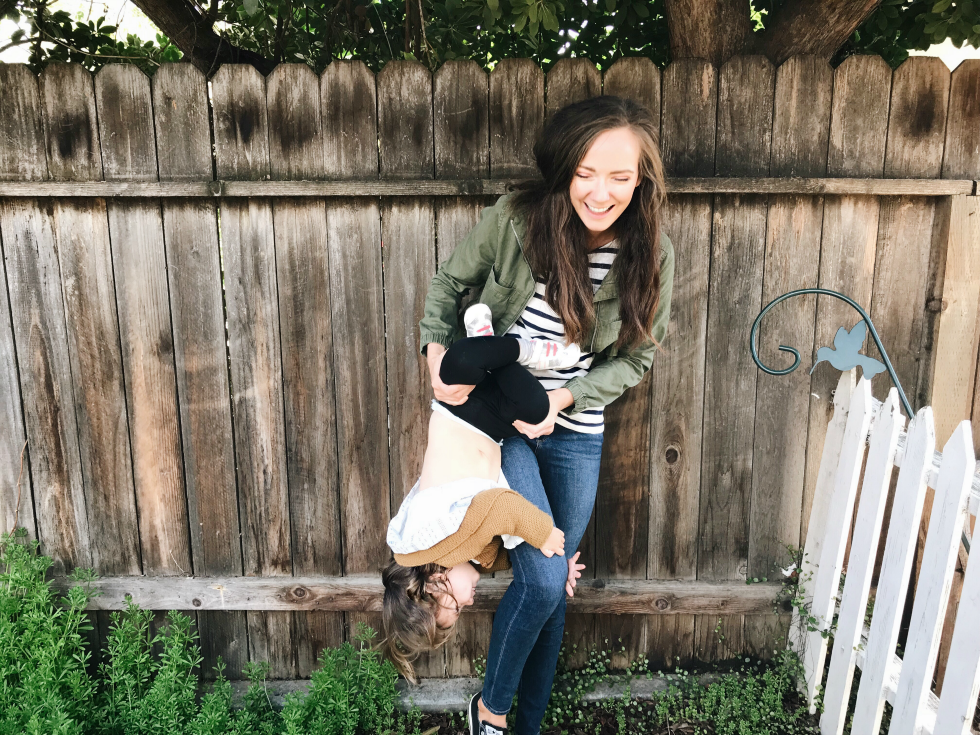 Okay, time to share your funniest toddler tantrum story!! Let's all choose to laugh instead of cry, right? Ha!
xo