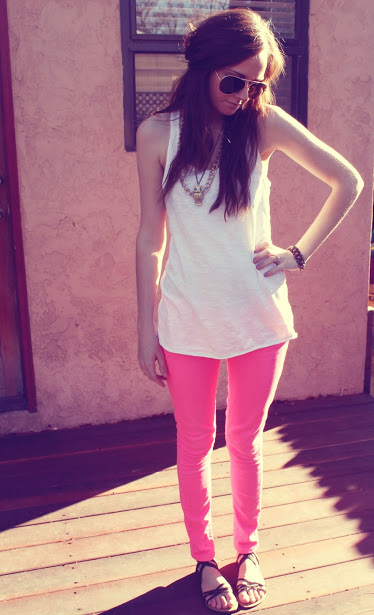 top: pacsun
pants: delia's (similar 
here
)
sandals: forever 21
bracelet: gifted
aviators: forever 21 (similar 
here
)
chain necklace: vintage
owl necklace: forever 21 (similar 
here
)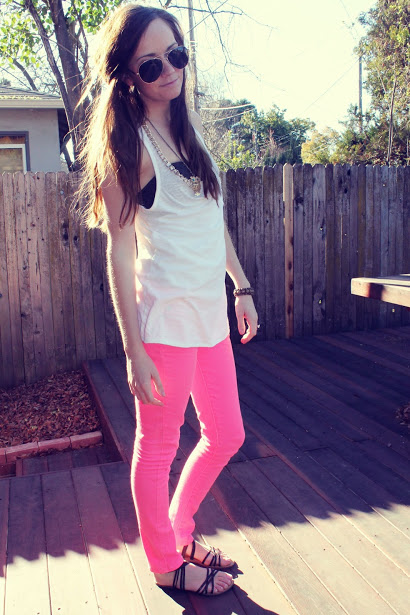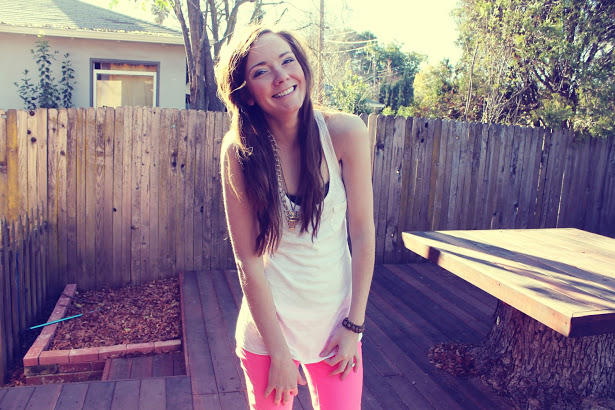 Things are warming up around these parts, and mister sun has decided to stick with us a little longer each day (thanks, daylight savings!) They say happiness is a state of mind, but the warmth and brighter days isn't hurting, either. And so. Here's a little spring-y outfit that I wore this weekend, because, I mean, it seemed to match the weather pretty well.
Speaking of this weekend, we spent friday night with my daddio! We got pizza, watched a stupid movie ("The Campaign"- much more vulgar than it needed to be, but still funny!) enjoyed the sunset (they're always so beautiful up there), laughed a lot and I may or may not have done some serious spring/summer online shopping (thanks dad!) I'm excited to show you guys what I got!! I'm thinking I'll do a video, because it'll probs just be easier, and plus I think you like them? Question mark? Saturday, Zack and I celebrated St. Patrick's Day by having some Irish Car Bombs (so yummy) and yeah. That was about it. Nothing too crazy. Wow do we sound old. Ha! Sunday night I got together with a few of my fave girls and we had a green pants party (i.e. we were all wearing green pants). Because, I mean, that's normal, right?
How was your weekend?
xo