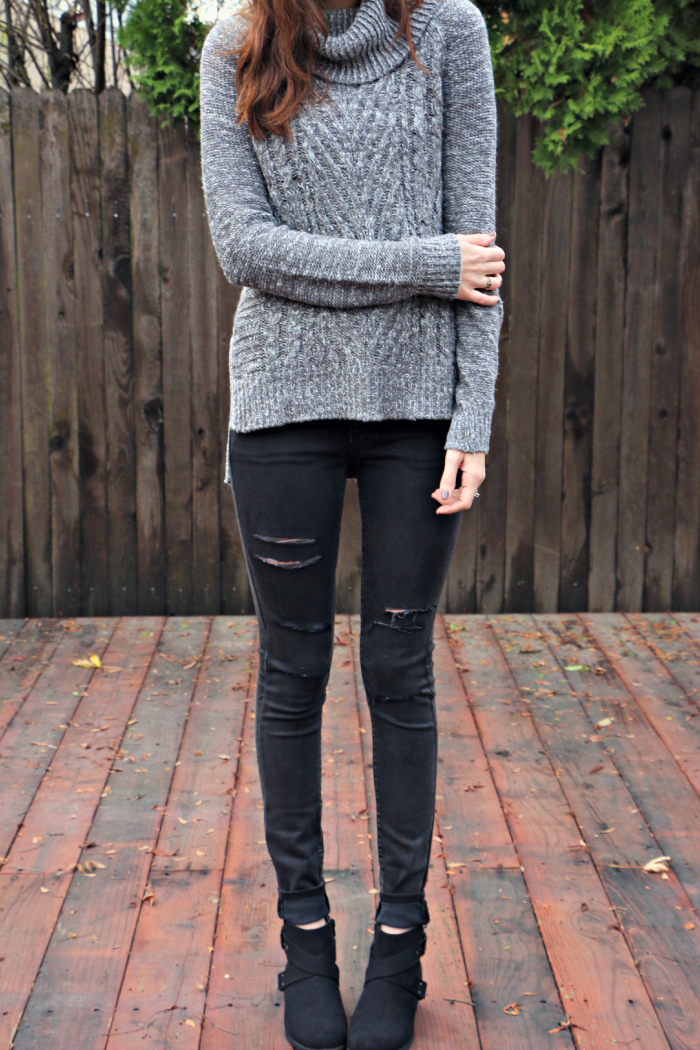 sweater: kohls
jeans: american eagle
booties: asos (similar here and here)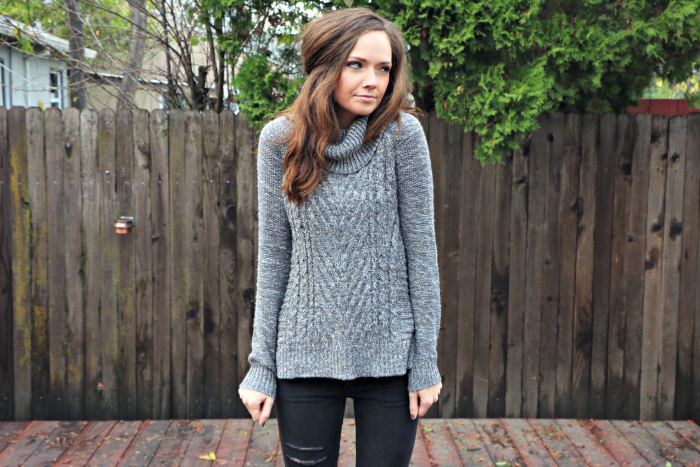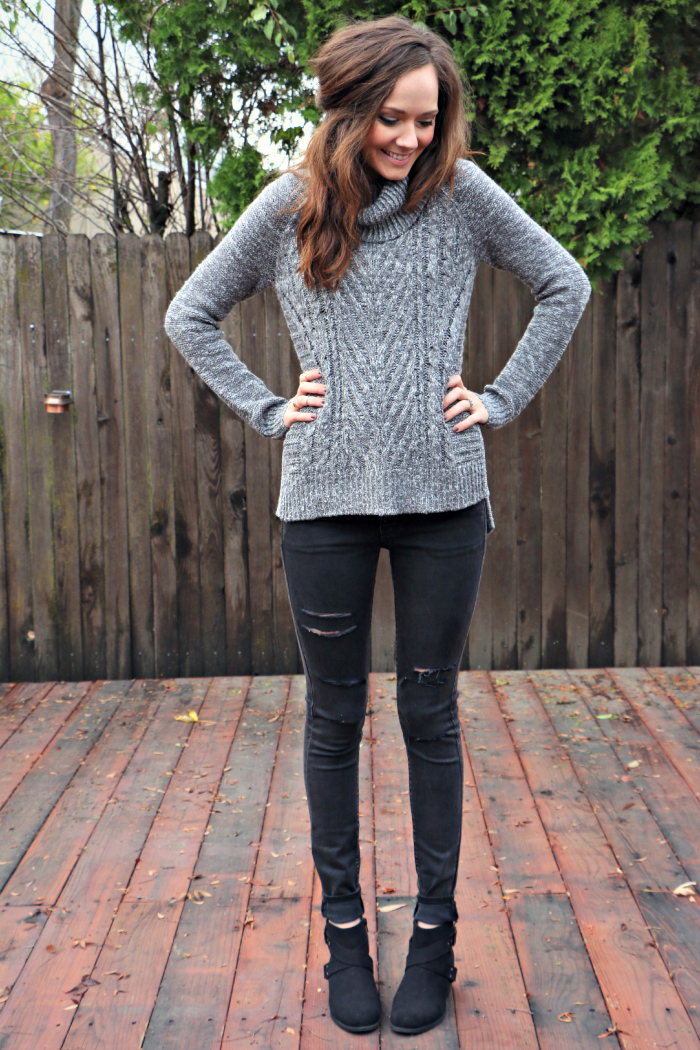 I LIVE for comfy sweaters, and for the cold blustery days that warrant them! This sweater that I found at Kohl's is one of my new favorites. Thrown over my beloved ripped skinnies and ankle boots, I'm good to go. Now just give me a hot chocolate (extra marshmallows) and Gilmore Girls marathon and I'm set.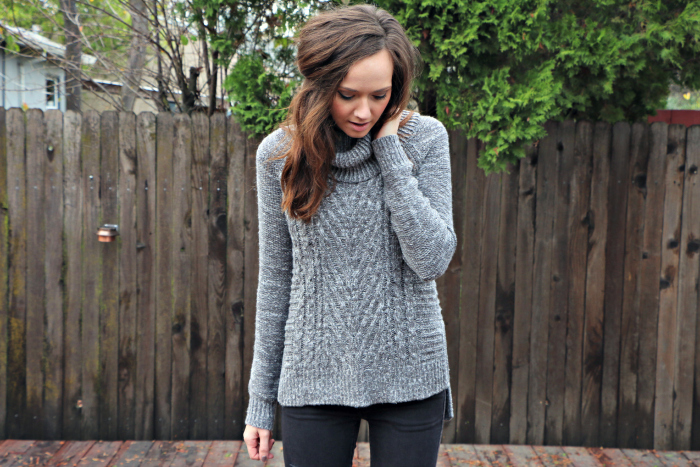 SPEAKING OF GILMORE GIRLS. A little update on the making-my-husband-watch-Gilmore-Girls saga: He is loving it! He wouldn't admit it at first, and he was very skeptical going into it (even though I told him numerous times, HI IT'S MY FAVORITE SHOW AND I'M YOUR FAVORITE PERSON THUS DUH YOU WILL LOVE IT) he has finally admitted that he's hooked. And honestly, that just makes me so happy. We've been watching it whenever we can, you know, when Sam is down for the night (or, for a few hours, #teethingprobs, but that's a story for another time) and when we actually have some time to sit down and watch it, and you know one of the best things ever? Is sitting on the couch next to your hubby while watching Gilmore Girls, and having him laugh (genuine, real-life belly laughs) right along with you at all of your favorite moments.
We just started season 2, and for the record, Zack's favorite characters are Michel and Luke (oh, that Luke Danes- so dreamy). Also, he doesn't seem to dislike Max Medina quite as much as me (I haaaaaaate Max Medinaaaaaa) but that's okay. ;)
Any additional thoughts on Gilmore Girls? I could talk GG foreverrrrr. More posts HERE and HERE!
xo