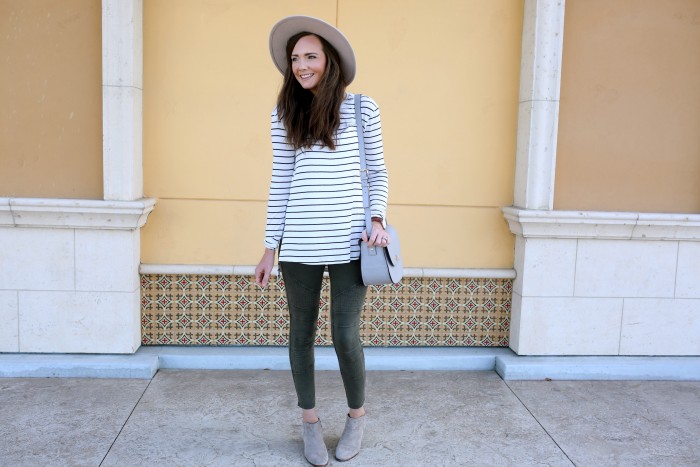 top (similar) | leggings | booties | hat (old/ similar)
FIRST. A photo of me from our little date last Friday, because I was totally all dressed for fall, and it felt like fall, and clearly this meant Zack needed to snap a few pics. ;) #bloggerlife
Also, these booties I'm wearing are on sale! Okay…. How's that for a segue… ish…
Oooookay, I have something exciting to share today!!! One of my FAVORITE sales of the year- the Shopbop fall sale– is here! Get 25% off your order up to $500 and 30% off $500+ with code MAINEVENT16.
Soooo naturally, I had to share my favorite picks that you NEEEEED. That I NEEEED. That we alllll NEEEEEED.
Okay, I'm being a bit dramatic. But seriously. This stuff is GOOD. And! Rarely goes on sale! So you know. Good time to take advantage, and all that jazz. K, here are my fave picks: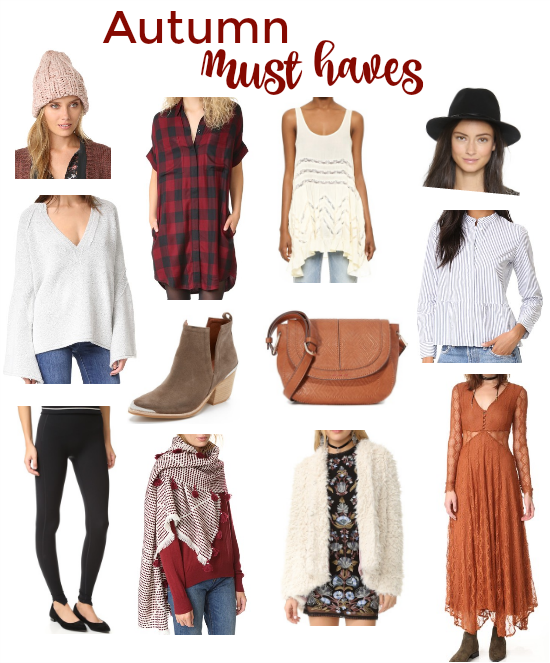 Beanie | Plaid Shirtdress | Lace Tank (perfect for layering!) | Fedora | Sweater | Booties | Crossbody Bag | Striped Peplum (have it and looove it!) | Leggings | Scarf | Fuzzy Coat |
Lace Dress
All perfect for fall! And into winter, too. :) Hurry, this awesome sale ends Friday at midnight!
What do you still need for your fall wardrobe?
xo