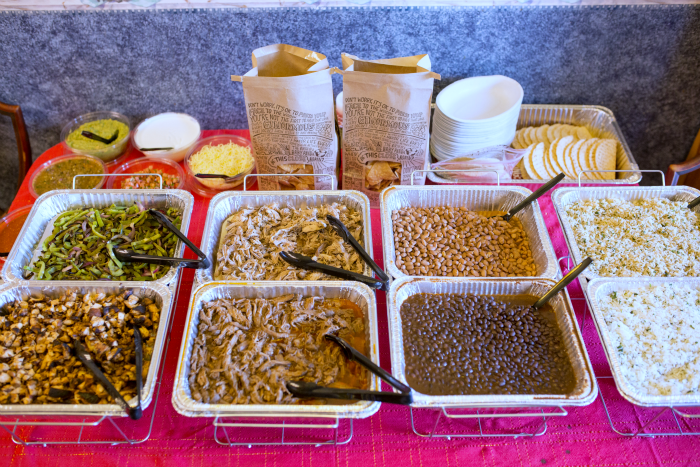 So every year, it's tradition in our family to get together the week between Christmas and New Year's sometime and have a Game Day. What this means is that we just gather and it's less formal than Christmas and we eat a bunch of food (usually whatever's left over from the holidays) and play board games and just hang out! It's actually one of my favorite gatherings of the season, and one that I always look forward to!
This year, it was even better than usual, because I teamed up with Chipotle to try out their catering! Annnnd hi. Chipotle Catering is like the best thing ever. I'm pretty sure it was the motivation for some to even show up. Haha I kid, I kid, but seriously. It was the bomb.com. For obvious reasons.
A new store just opened in Sacramento at 2350 Sunrise Blvd, so that's where we picked up our spread. They were prompt, everything was ready when we got there, and they were super nice and even helped load the car (since you know, I'm pregnant and we had a toddler in the car with us!). They threw in chafing dishes, utensils, serving spoons and napkins, too. Literally everything we needed, they included. No dishes? Yes, please!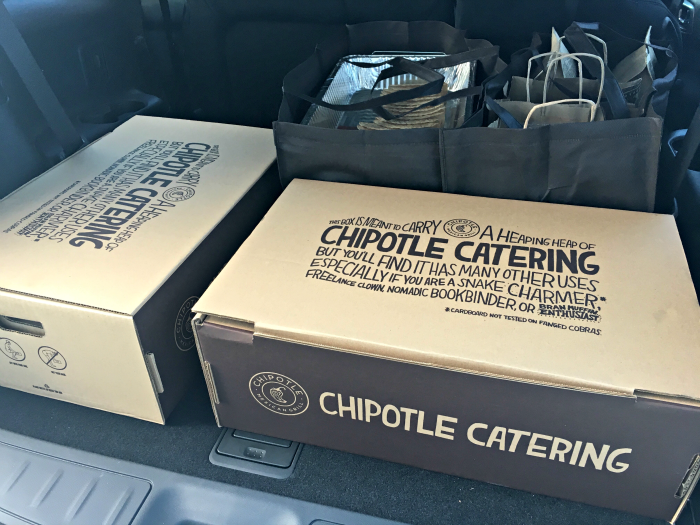 Transporting the goods.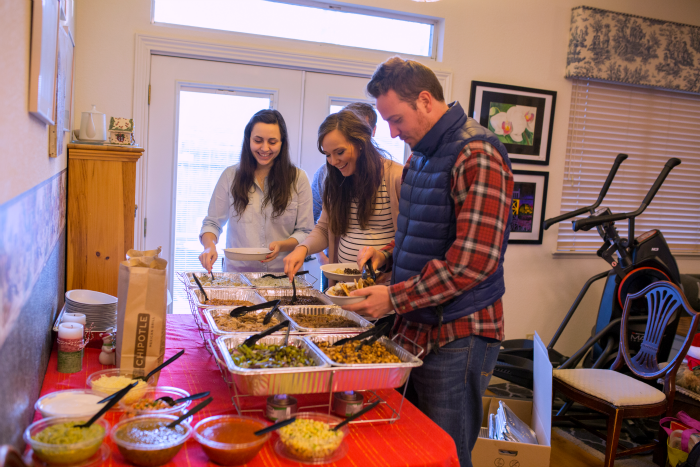 Happy people. About to be happy bellies.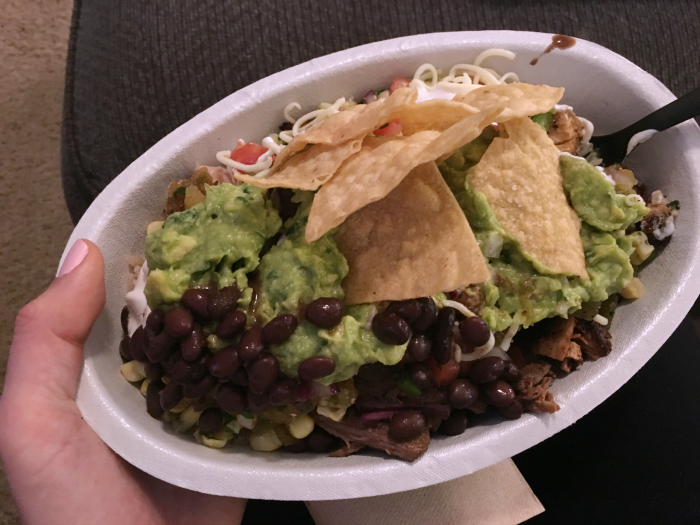 My beautiful creation. The guac is everything.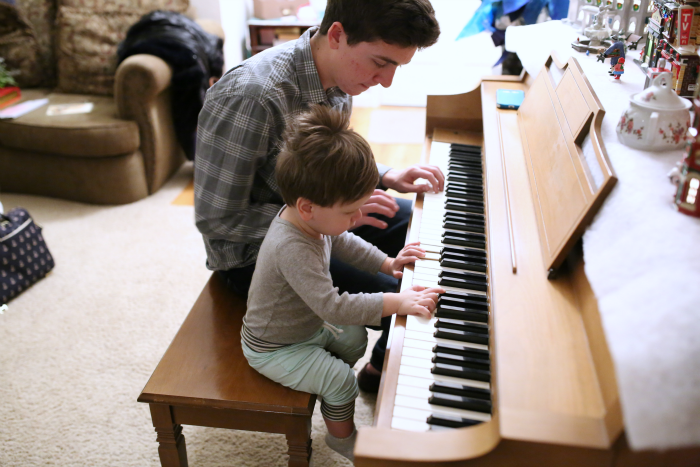 Sam just adores his big cousin, Ben. Here he is teaching him the ropes at piano. Beethoven in the making! ;)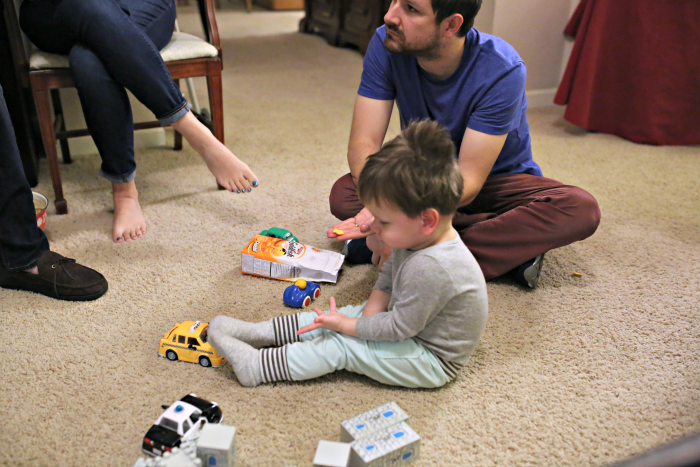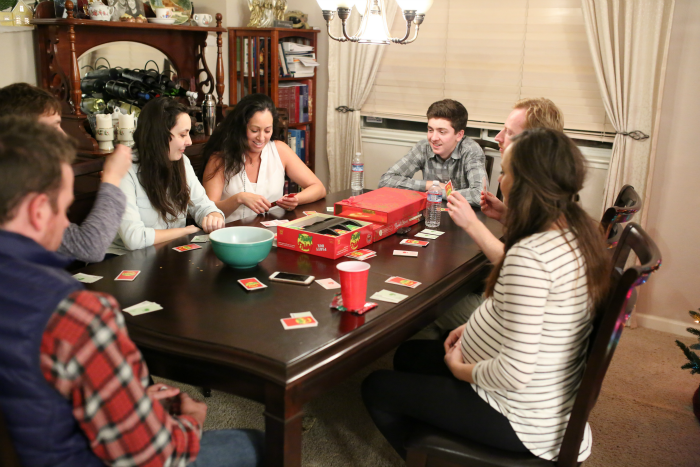 We played a few favorites: Taboo and Apples to Apples. Zack and I dominated at Taboo, as per the usual. Everyone has come to expect that at this point. Ha!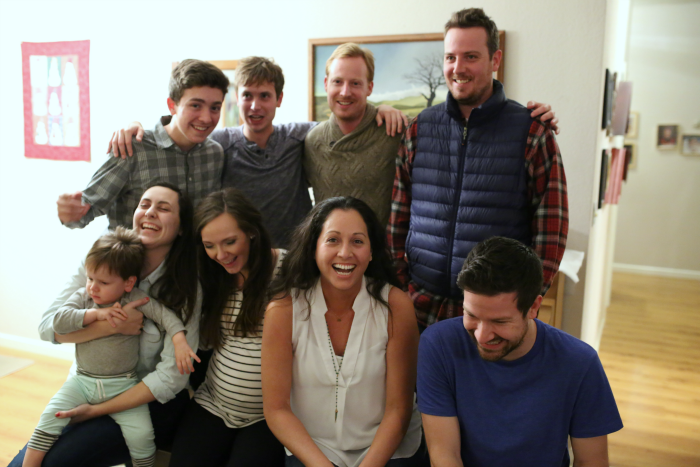 All the cousins! I love it when we're all together! :)
So. Important question time: what's your favorite board game?
What do you order at Chipotle?
xo
I was provided catering from Chipotle in exchange for my honest opinion. All views are 100% my own.