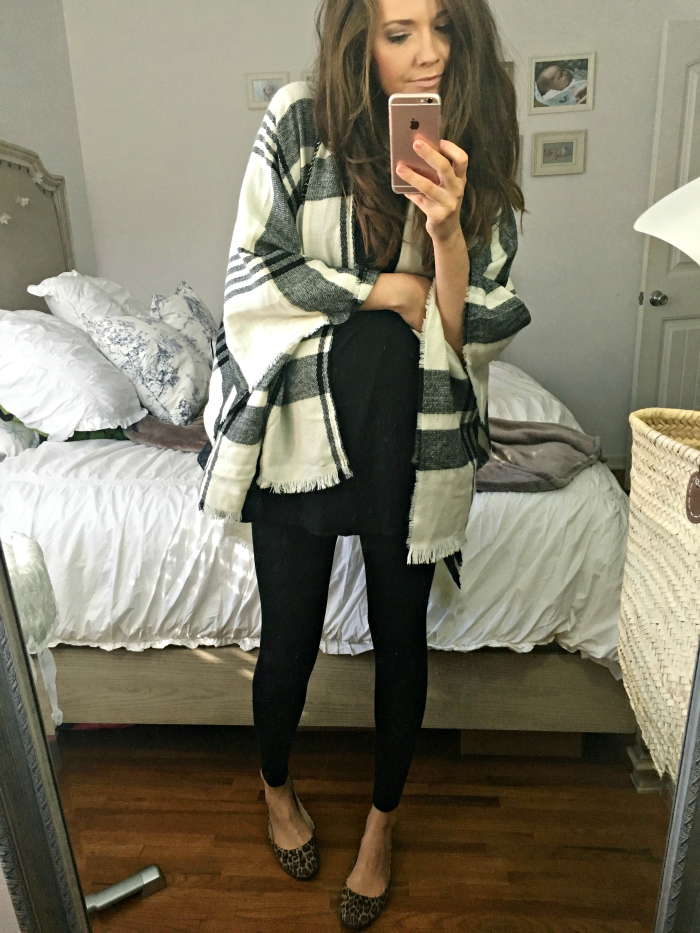 poncho // leggings // flats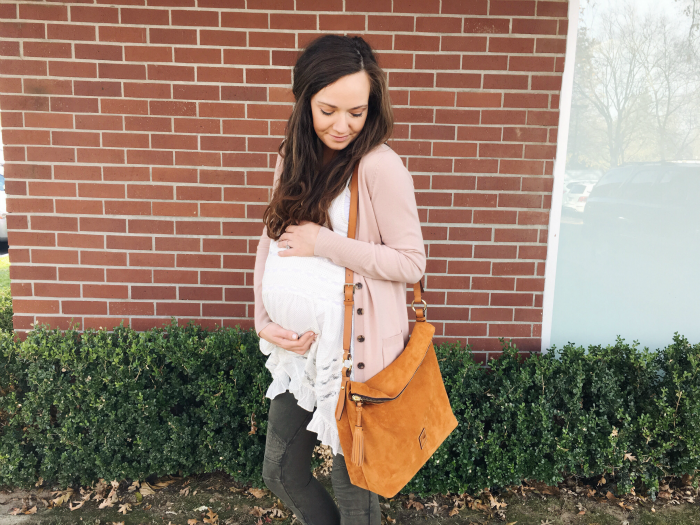 top // leggings (similar) // purse c/o dooney & bourke
Now that we are nearing the end of this pregnancy (at my last appointment on wednesday, my doctor told me she thought I'd deliver right around my due date- january 16th! Eek!!), I wanted to share a few dressing the bump outfits that I haven't shared here yet! And a few other pregnancy things. And of course Sam, because hi. I love that little boy of mine with everything I've got!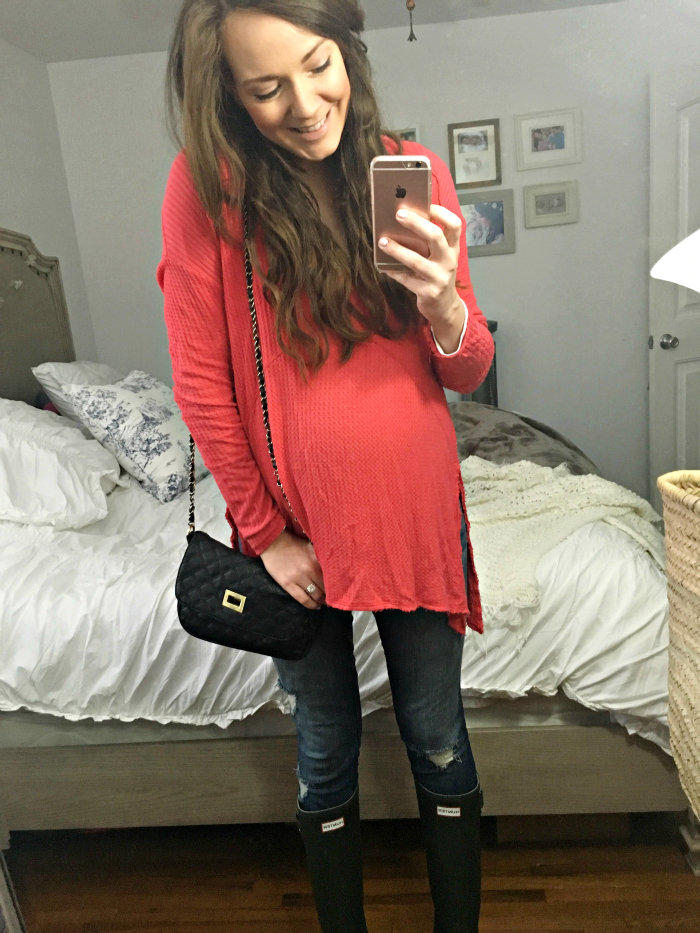 sweater: free people via thredup // jeans // hunter boots
A little rainy day outfit. We're finally getting rain here in California!! It's glorious, people!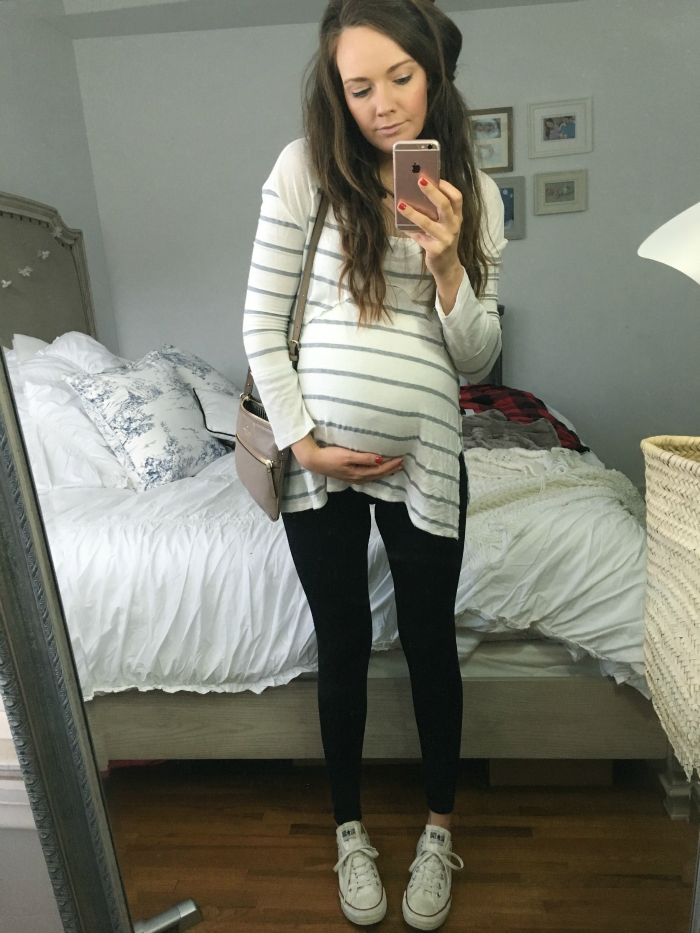 top (sold out, similar) // leggings (best maternity leggings EVER!) // shoes // purse
Warm and cozy is key, especially at the end of pregnancy when I'm just frankly SO DONE. haha ;)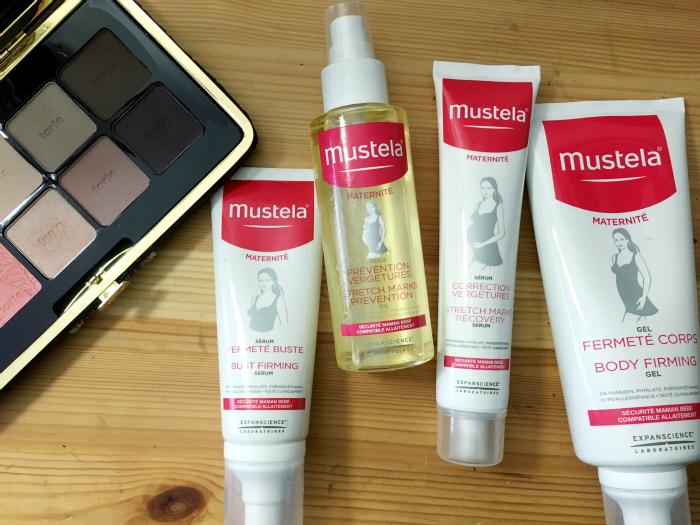 bust firming serum // body firming gel // stretch marks recovery cream // stretch marks prevention oil
I was also sent some of these brand new products from Mustela Maternity, and absolutely have been LOVING them! The stretch marks prevention oil is so luxurious and I just lather it all up on my belly each night. I'm also really loving the body firming gel, which goes on so smooth and is super moisturizing. It also smells amaaaazing, not too strong (which all pregnant women can appreciate!) and just so lovely. Another beauty favorite is this tarte palette my bestie got me for Christmas. Can't stop wearing it!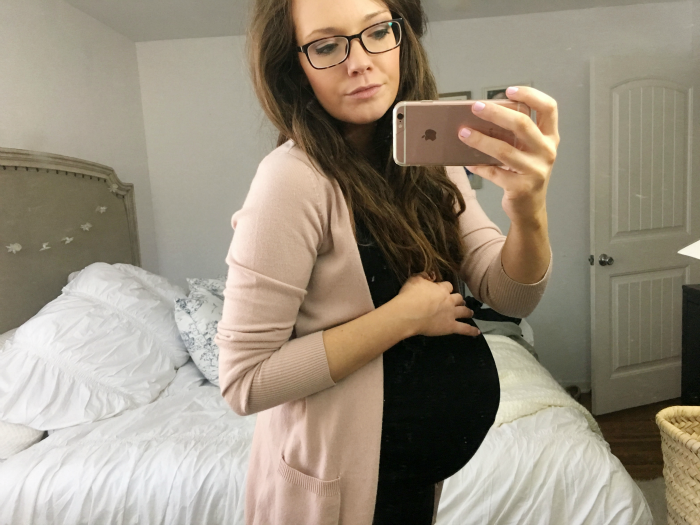 glasses c/o firmoo
I got some new glasses, from firmoo. My prescription had changed a bit (for the worse, yippeeee) and so I needed new glasses. I am LOVING my new frames, and the fact that I no longer have to squint when I wear them! ;) Aren't they so cute?! I love the selection that firmoo has (see their new arrivals here), and that they are so affordable (get 15% off code here)! Definitely recommend ordering from them.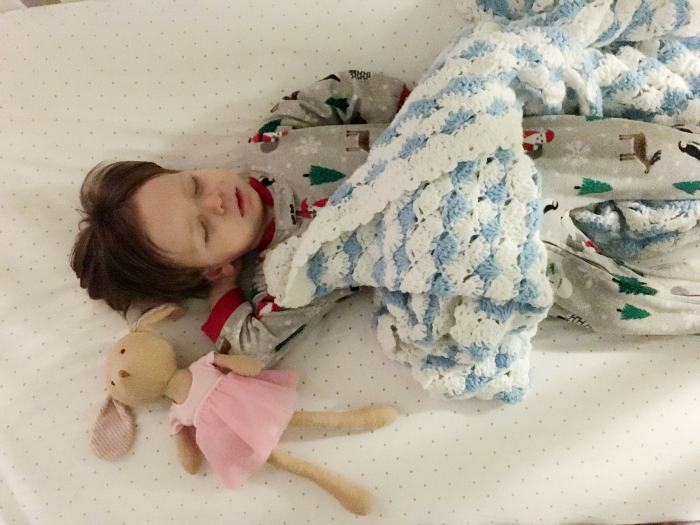 Annnnd here's a cute picture of Sam sleeping (with his sister's mousey), because the floors in his room are squeaky so these are few and far between. And he's just so darn sweet. :)
Happy weekend, friends! Any products or outfits you've been loving lately?
xo
Read More on Katie Did What