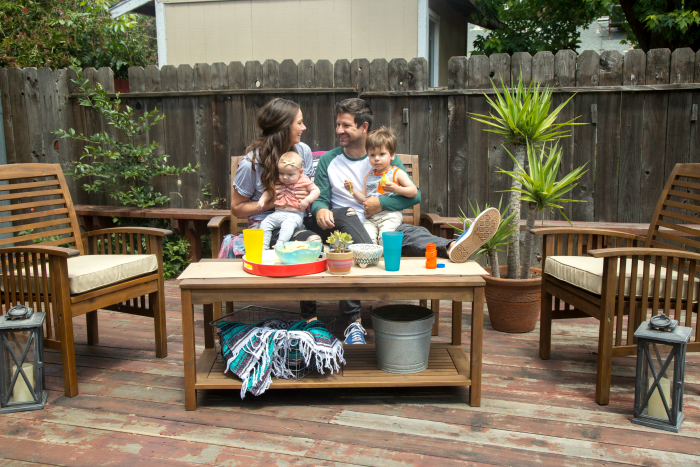 outdoor patio set c/o
One of our very favorite things to do when the weather warms up is to spend time in our backyard. We bring out our food, our drinks, music, toys, bubbles, everything. It all goes outside. Drawing with chalk, painting with water (so easy and no clean up required, high fiiiive!), running through the sprinklers, and of course eating outside. All the time. We even work out in our backyard (the breeze feels so good when you start to sweat!).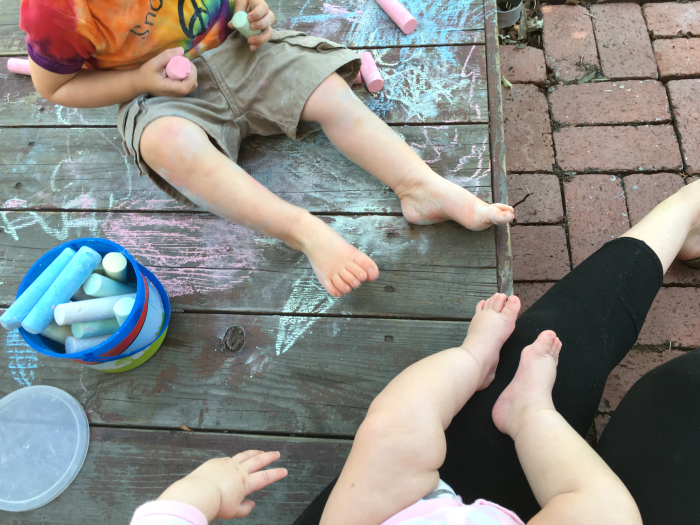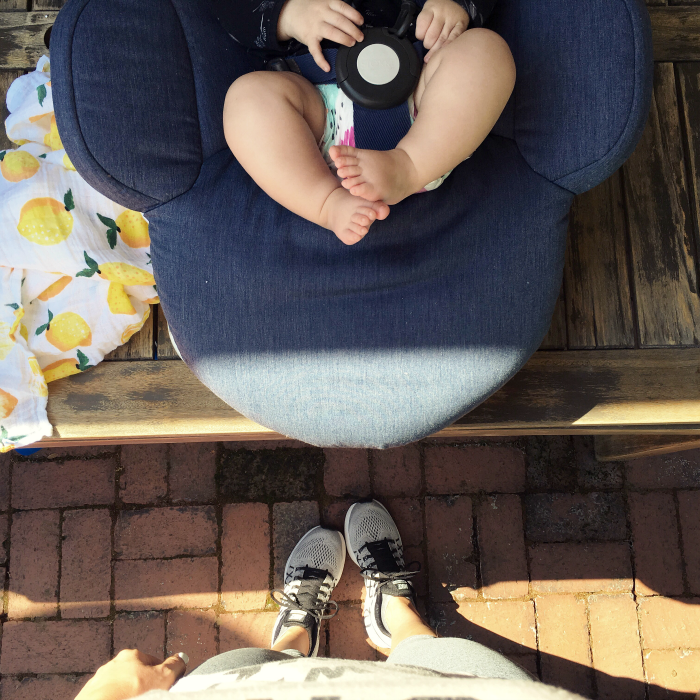 shoes | bouncer | blanket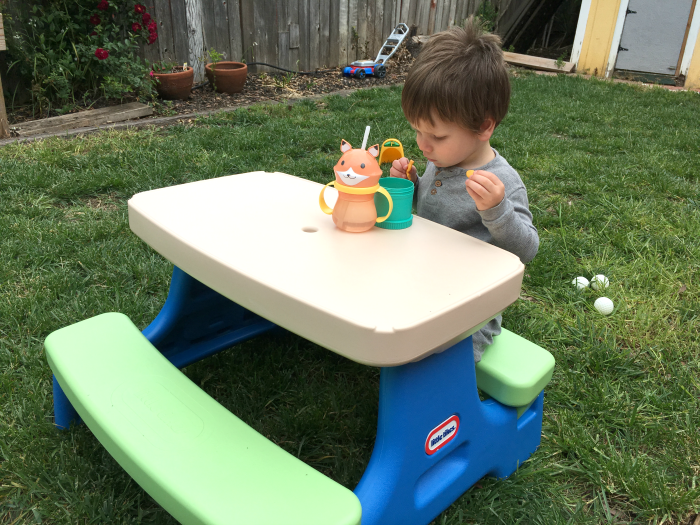 picnic table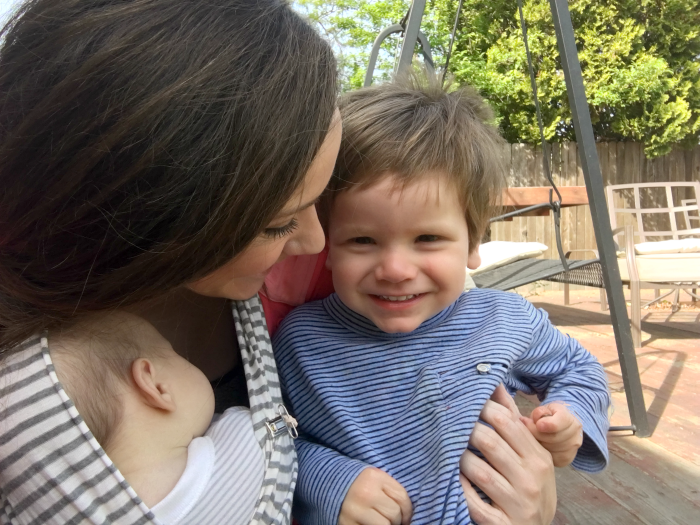 I've been really focusing on making our outdoor space more livable and inviting, since I realized just how much time we actually spend out there! Why not make it a fun place that is enjoyable and comfortable and looks good, right? An outdoor living space, in a sense. With the help of Walker Edison, I've done just that! They were so kind to send us their 4 piece patio set, which I absolutlely have been LOVING and plan on getting so much use out of this summer!
The love seat is the perfect size for me and Zack to relax on while Sam runs around the backyard and Sophie hangs out in our laps. The chairs are super comfortable too, and we love the table, where we can set our spread.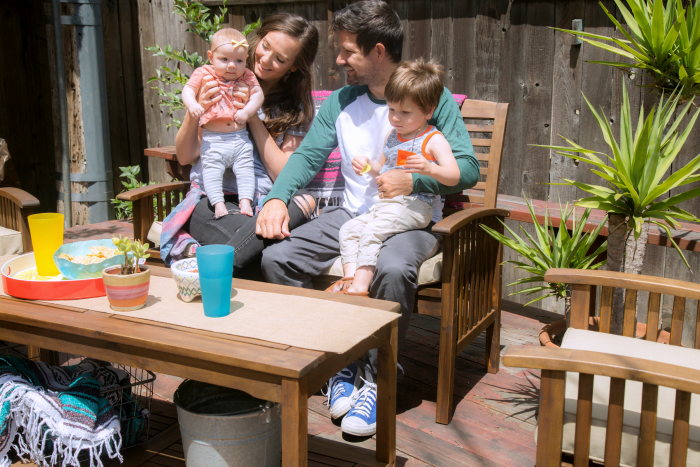 Okay, now the really exciting part! We've teamed up today to give away a $400 gift card to Walker Edison, so you can pick out whatever you'd like! Awesome, right?
Here's how to enter:
1. Leave a comment with an outdoor activity you love to do during the summer!
2. Head to my Instagram for a bonus entry!
Good luck! Winner will be chosen and contacted Monday, May 30th.
xo
Read More on Katie Did What