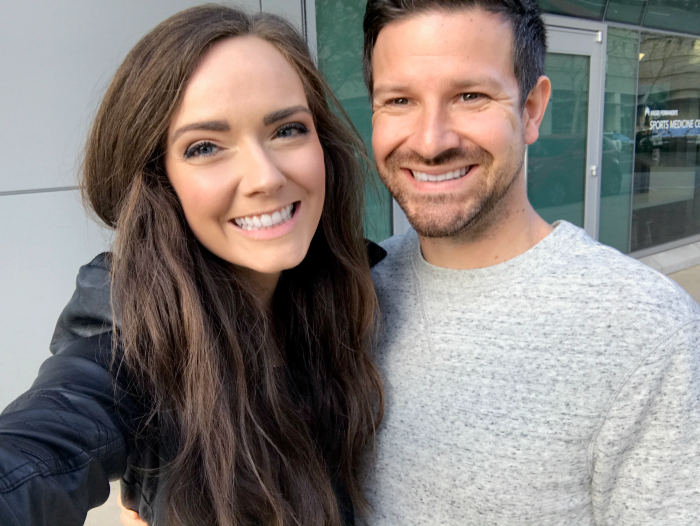 Sooo.. The man and I got a little mid-week date night in, which is MY FAVORITE! I seriously love any random date night we get, and this one was extra special because it was something that HE loves a lot, that I could share in. :) I have to be honest, before knowing Zack, I pretty much had zero interest in basketball, at all. But now? I'm so hooked! Like, you saw this post– March Madness is my favorite!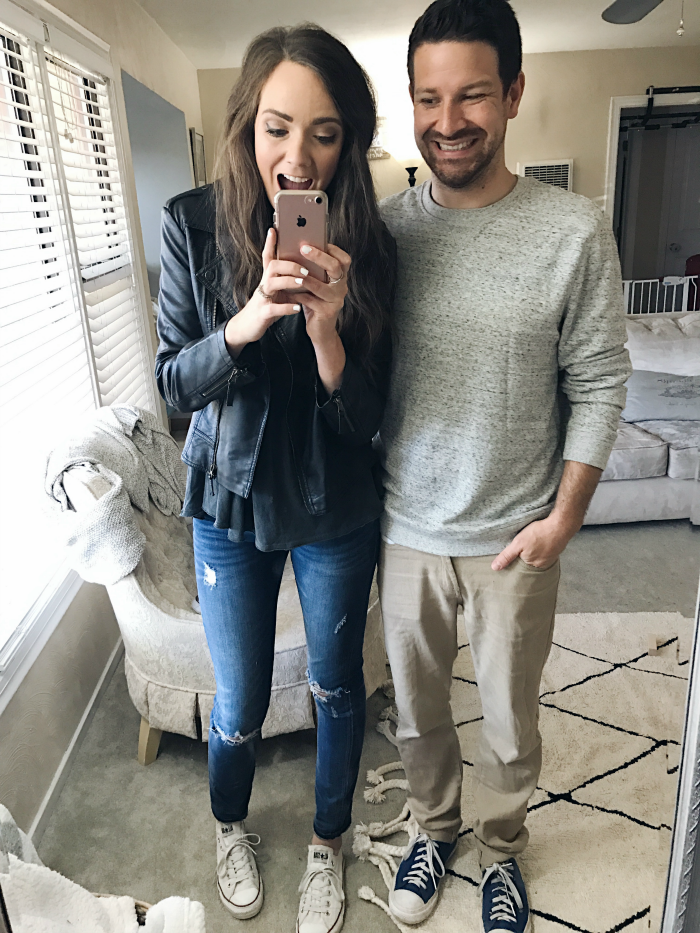 top | jeans | shoes
So, when Lexus got in touch with us wanting us to experience their lounge at the Kings game, I was SO EXCITED and knew it was the perfect opportunity for a fun night, just us two! And… I was right. Guys. We got the VIP experience, with access to the Lexus Lounge and all you can eat sushi and delicious bites, including lobster tail (!!!) and wine and beer… It was kind of incredible. Everyone was SO nice there, too. :) It made the game that much more special, and totally spoiled us for all future games, haha! ;)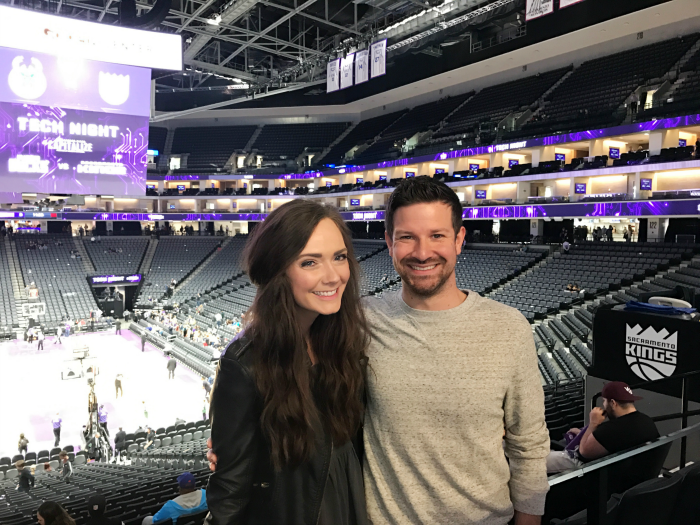 I think my number one piece of advice for any couples, or newlyweds, or not-so-newlyweds, is to date your spouse. It is SO important to always remember where you started, and to keep your relationship, even if you have babies or kids or whatever, to keep your relationship, you two, at the forefront of everything. Because it is, after all, what started it all. :) And how awesome is that?! Anyway.. Some photos from our fun night at the Kings game! (Our local basketball team, go Sacramento!)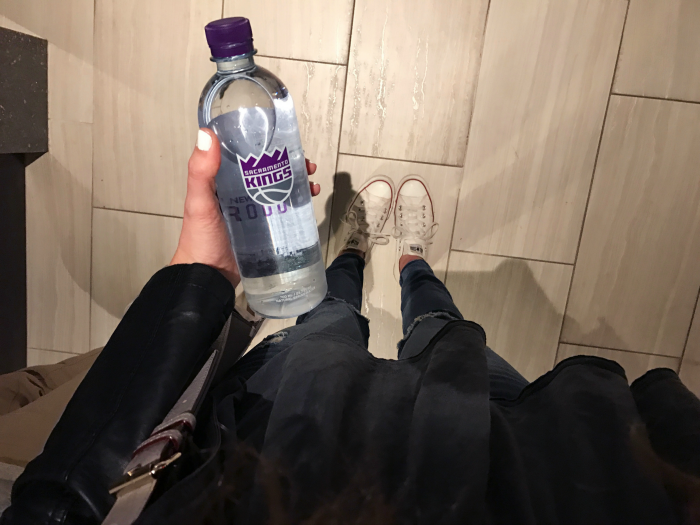 And yeah, we lost, but it's fine. It's fine.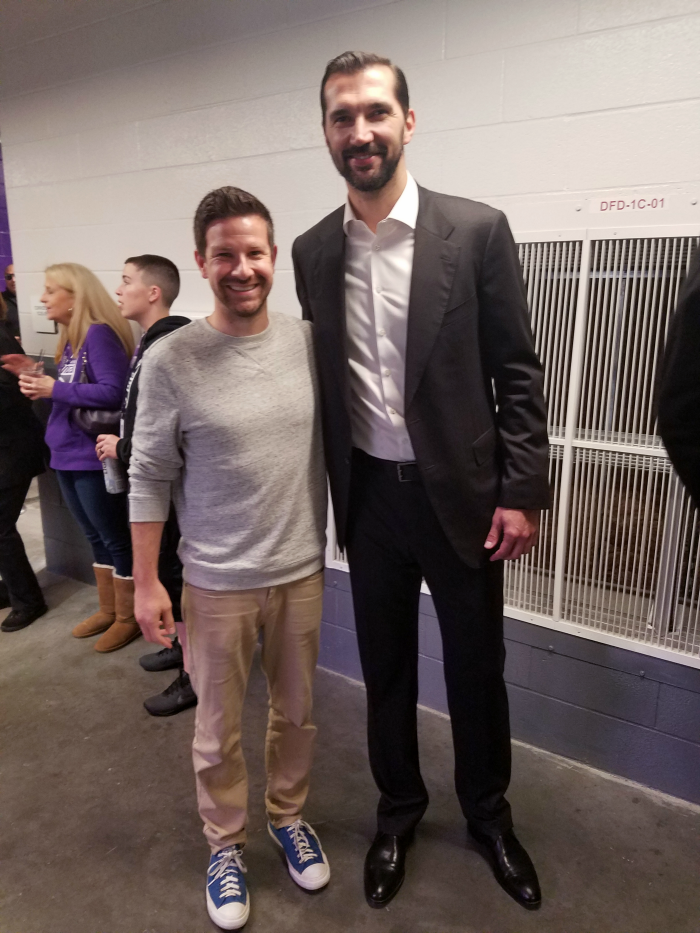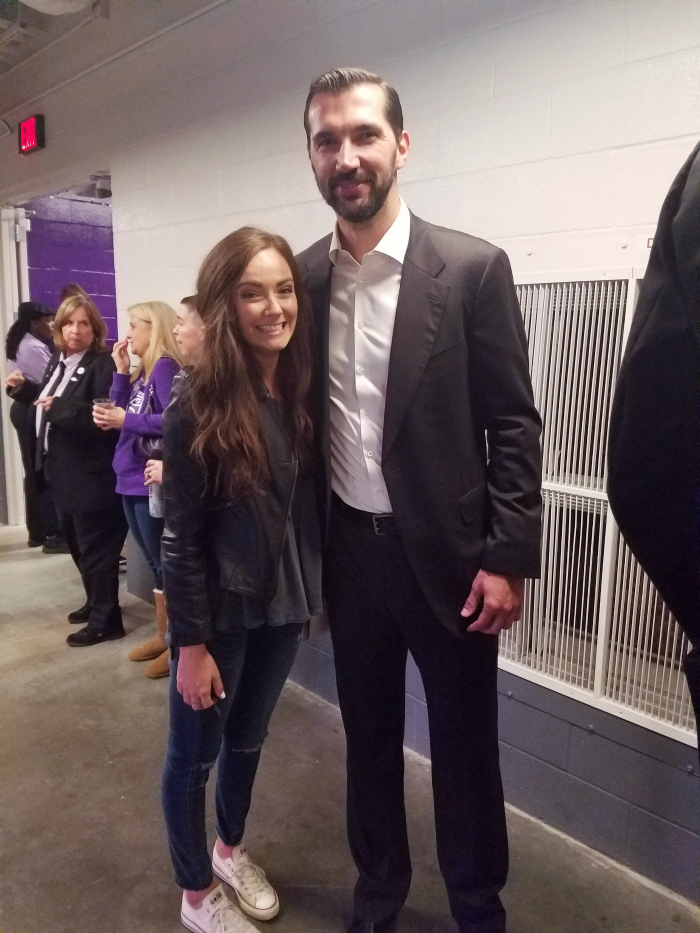 ALSO OMG. WE MET PEJA. Kings ROYALTY. HELL TO THE YEAH. And he was SUPER NICE. No surprise there. Also, SUPER TALL. No surprise there either.
Moral of the story: Date your spouse. And take interest in what interests them. :) It's fun! And now, I'm a basketball fan! And there will definitely be more basketeball game dates in our future!
Okay. Who's your favorite basketball team??
xo
Read More on Katie Did What