Barneys is having an amazing beauty event that I have to share with you guys! They are offering this loaded beauty bag of 22 designer deluxe samples (worth over $360) for FREE when you spend $200 on cosmetics, skincare, fragrance or grooming! And check out all of the goodies included in the beauty bag- it's amazing! It includes high end brands like La Mer, The Laundress, Oribe and YSL! And the bag is super cute, to boot. I'll definitely be re-using it for a travel makeup bag!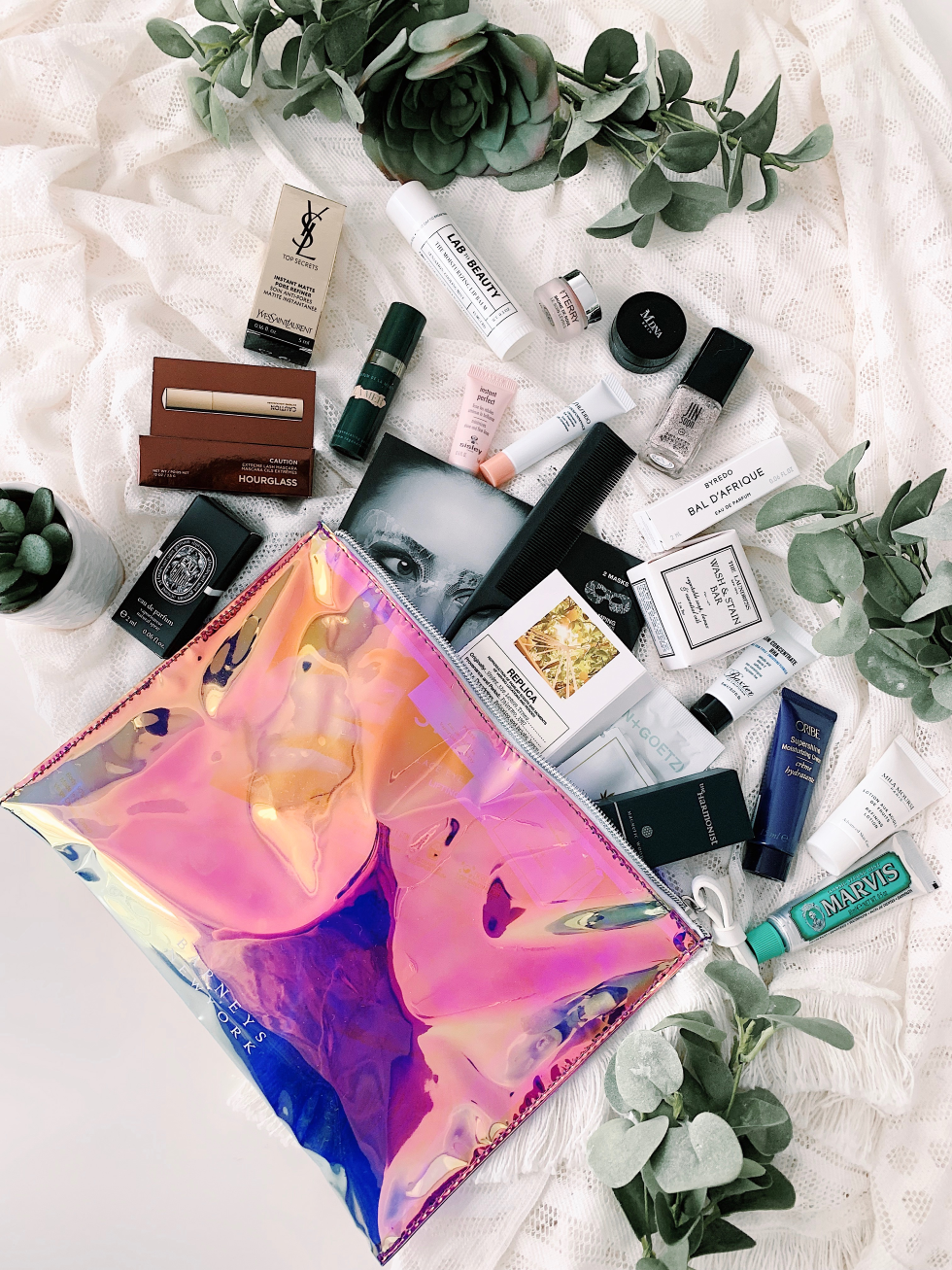 This is a great time to grab your favorite products by brands that never go on sale, and get this awesome bag! Some of my favorite items that you can get at Barneys that I own and love are Luna Foreo (an amazing cleanser that leaves your skin feeling so nice!), Chanel perfume (some of my favorites- I love Coco Mademoiselle and Chance), one of my favorite hair styling products by Ouai (smells so good, too!), all things NARS, Sunday Riley face oil (I loooove this one and am planning on trying more of this brand!) or find something to splurge on like this Dyson hair dryer– and this will automatically get you the bag for free!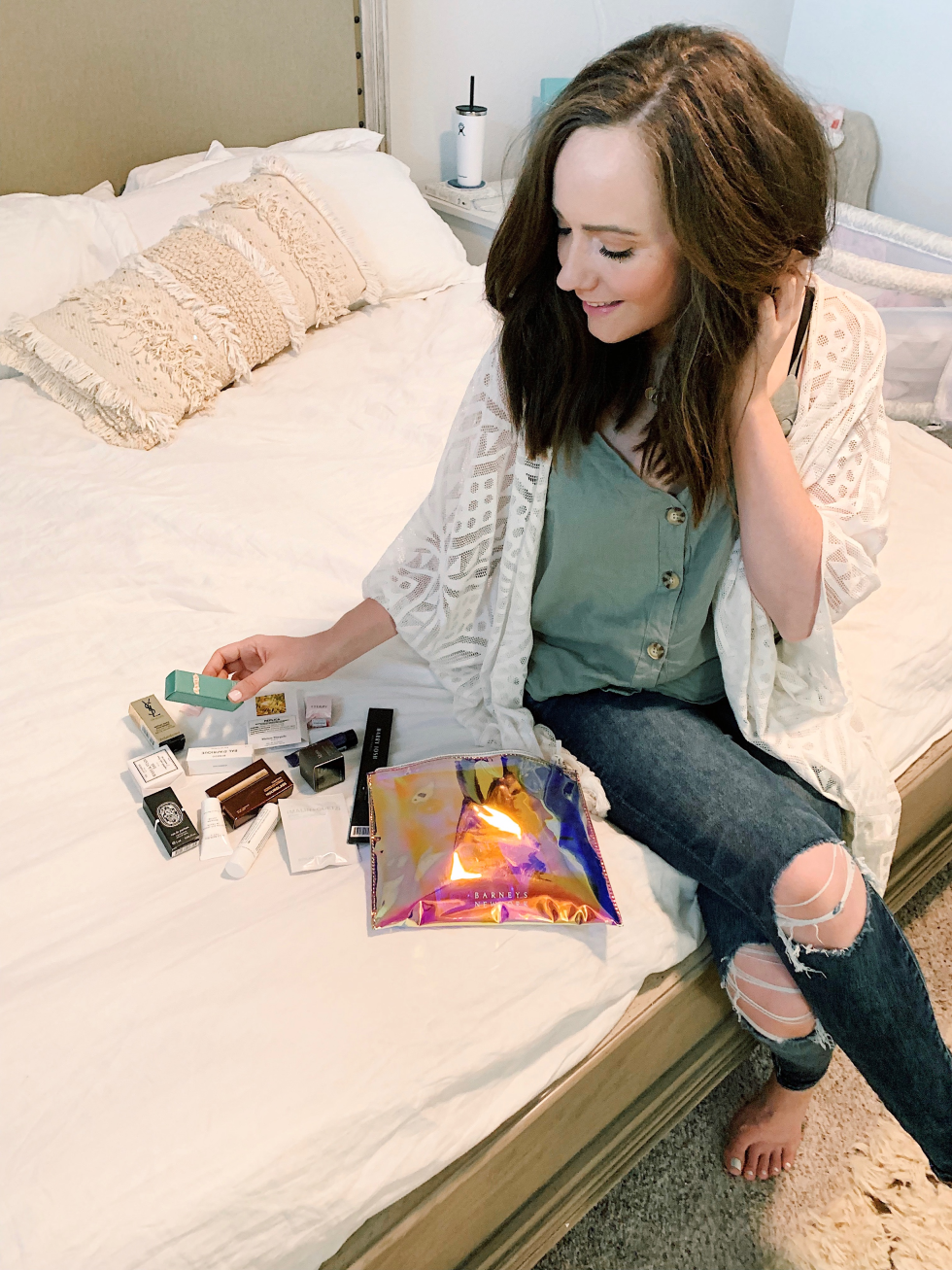 Speaking of the bag, let's see what's inside, shall we? This isn't some ordinary gift with purchase bag with a few little samples. These are all deluxe samples from high-end designers that you will LOVE! Some of my favorites that are included? Oribe Supershine (love this hair care line!), La Mer regenerating serum (a very high end brand, and this is a good size sample valued at $57!), The Laundress Wash & Stain Bar (as a mama of little ones, Lord knows I could use this!), Hourglass mascara, Starskin face mask, and JINSoon nail polish- I always love trying new polish, and this is legit a full size nail polish bottle! There are so many great brands I've heard of but haven't tried yet, and this is such a good way to try new brands and see if you love them before fully committing!
How does this promotion get even better? Well many brands already have their own gift with purchase promo going on at the same time- so your purchase could get you a brand promo plus the beauty bag! Here are some of the brand gift with purchase promotions going on right now:
Hurry, as the beauty bag event is good through June 22nd! Start shopping HERE!
xo