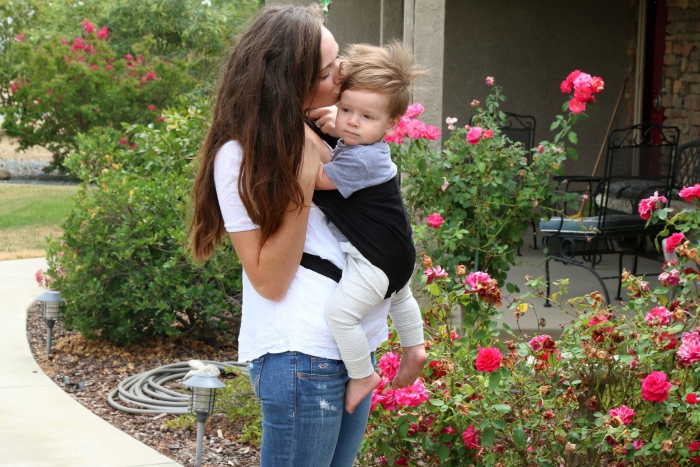 carrier: c/o slingthings
It's no secret that I'm a huge fan of babywearing. I've worn Sam from when he was teeny tiny, and some days it was the only thing that would make him happy/ sleep/ not fuss! Plus, babywearing ensures that you are always close to your sweet little one. That's probably my very favorite part. I like to have easy access to unlimited kisses. ;)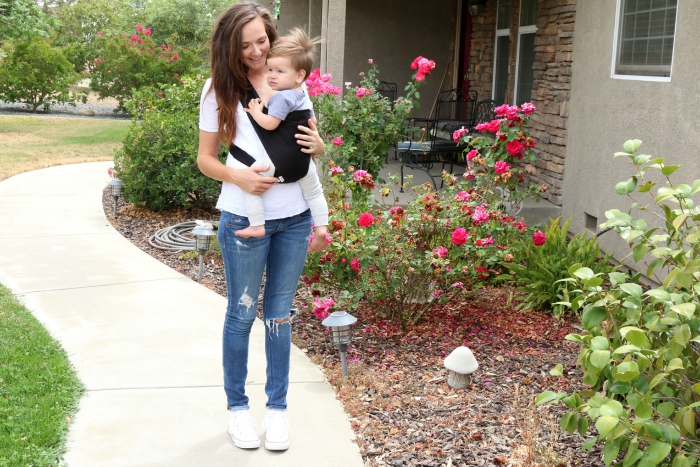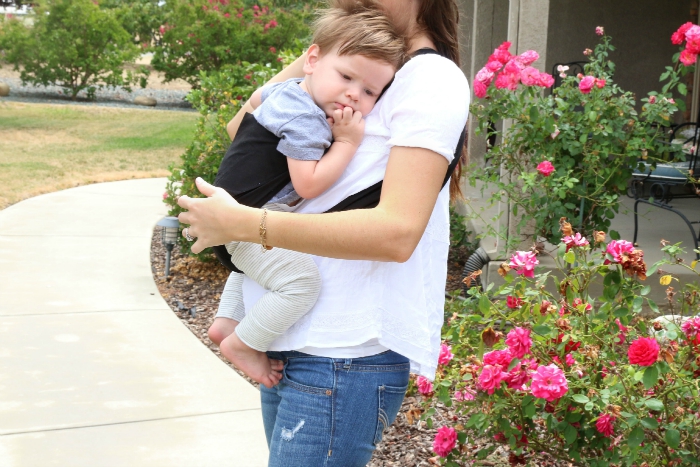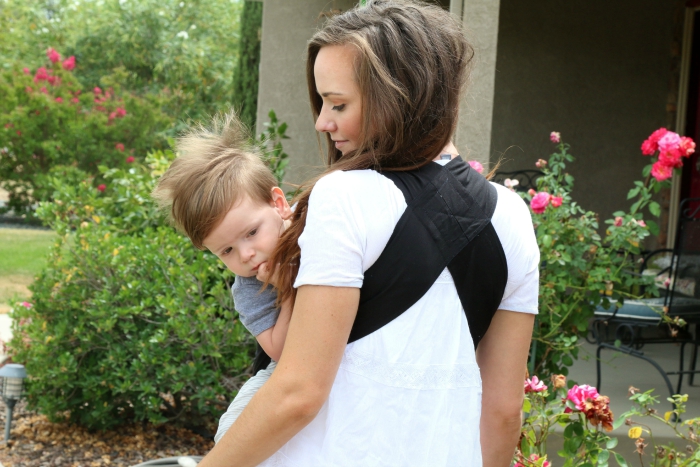 I always recommend a baby carrier to my pregnant friends, and I'd have to say it's one of my top essentials for a baby! I have a few favorites, but I recently tried out a new one that I'm loving: SlingThings. It's unique in that it slips on- no complicated tying and wrapping necessary. You literally slip it on like a shirt. SO easy. So simple. And it's comfortable! I'm happy to also report that it is baby-approved. ;) I'm so happy that Sam isn't too old to be worn still (and isn't too heavy either!), and I definitely plan on wearing the new baby alllll over the place. Pretty excited for that. :)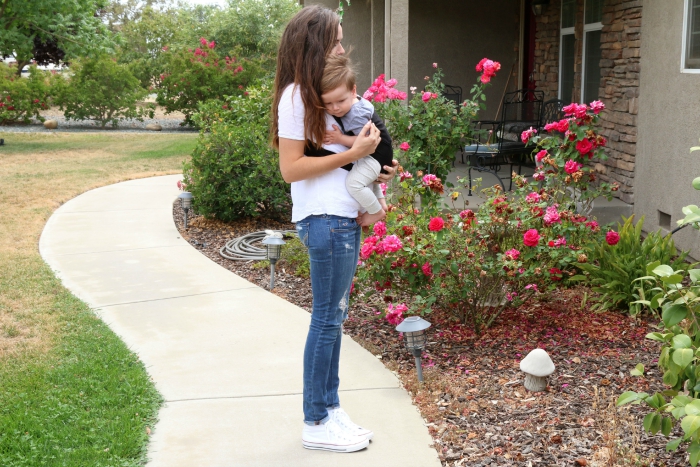 I'm excited to have teamed up with SlingThings to give one away to one of you, my lovely readers! I think you'll love it as much as I do! :) Just leave a comment telling me your favorite part of babywearing.
BONUS entry: Share this post on a social media platform of your choice and leave the link in a comment below.
Good luck! Giveaway ends 8/10 and winner will be emailed the following day.
xo