Thanks to Nordstrom for sponsoring this post. All opinions are my own.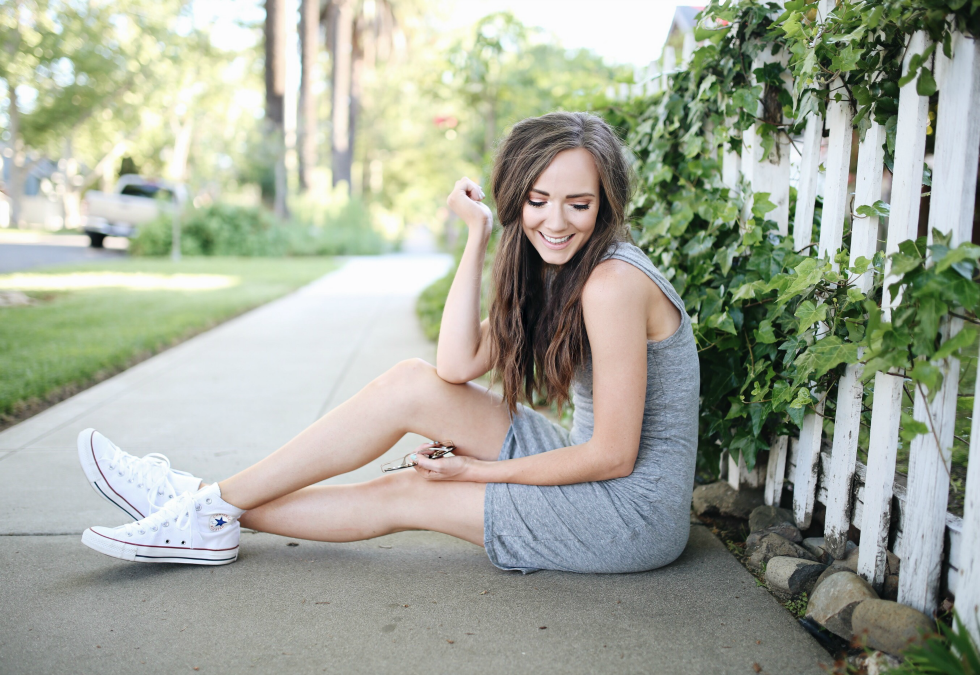 DRESS (size up, I'm in medium- this coral color is on sale!) | SHOES (tts) | EYESHADOW
You know those pieces in your wardrobe, the ones you reach for time and time again? Well, I've got a few, and today I'm sharing three of those for me- my favorite worn-in jeans, a cute bodycon dress and my go-to leggings that I literally live in (funny, because they're actually called "live-in leggings…" Now I know why). These are the pieces that are always a good idea, the ones that I know I can create an outfit around and feel confident and beautiful in. These are my tried and true pieces, the ones that never make me stop and whine about "not having anything to wear." Because, yes, I'm totally guilty of that, as we all are. ;)
ANYWAY. This is about always having something to wear. Something GOOD.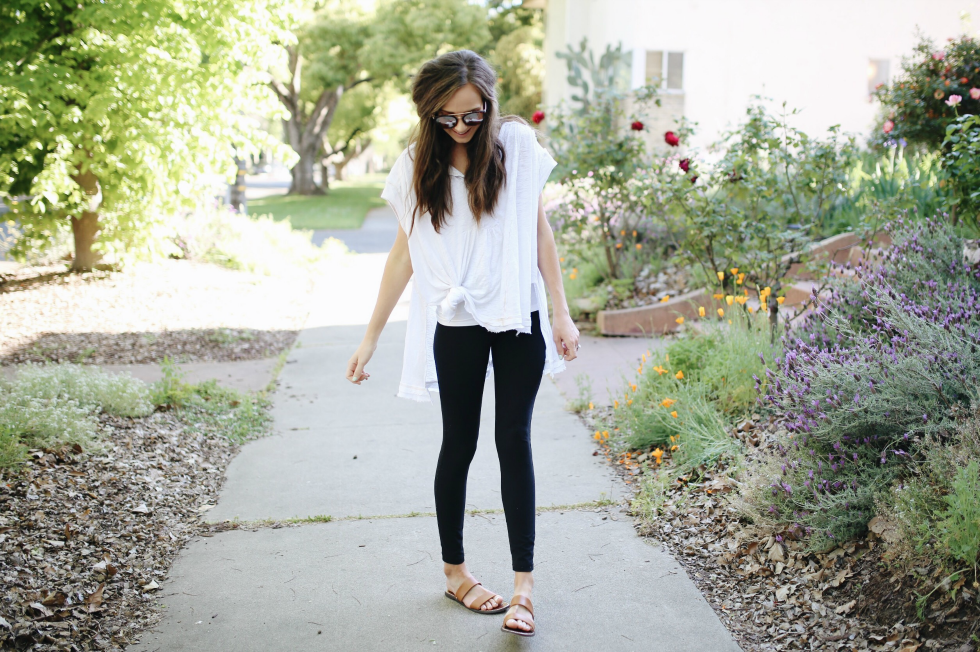 TOP (oversized fit, I'm in a small) | LEGGINGS (tts, this pair on sale!) | SANDALS (size up 1/2) | SUNGLASSES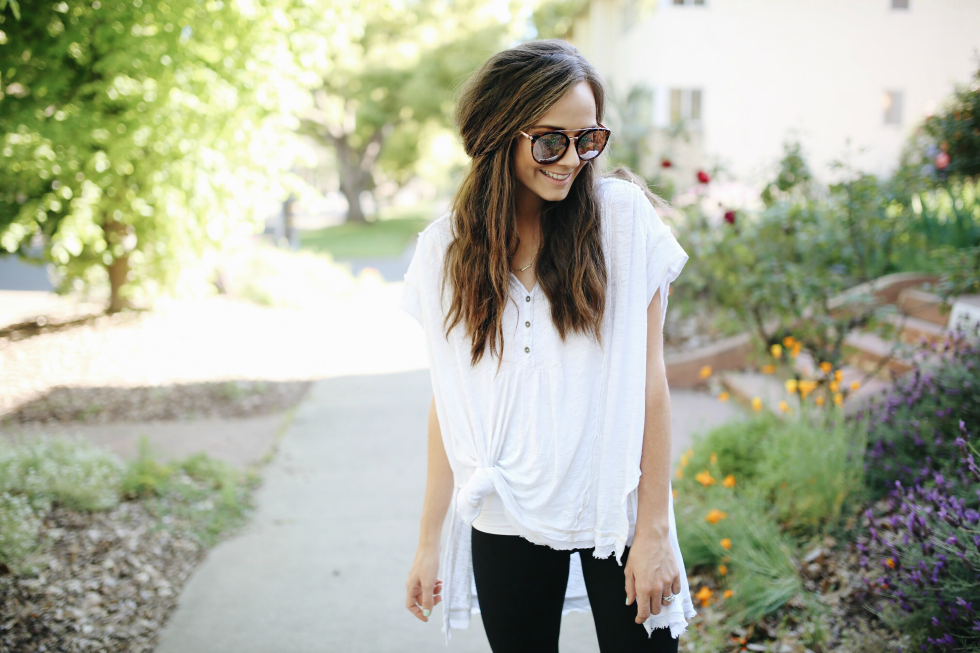 We all know my love for Nordstrom. They have the best customer service, the greatest selection of brands and items from a huge range of price points, and their free shipping and free returns are a no-brainer! They truly are a one-stop shop for all occasions! I am so excited to be partnering with them today to share 3 of my closet staples, all from Nordstrom, styled two different ways each. Because the point of a closet staple is that it can be paired endless ways! And these fit the bill just right.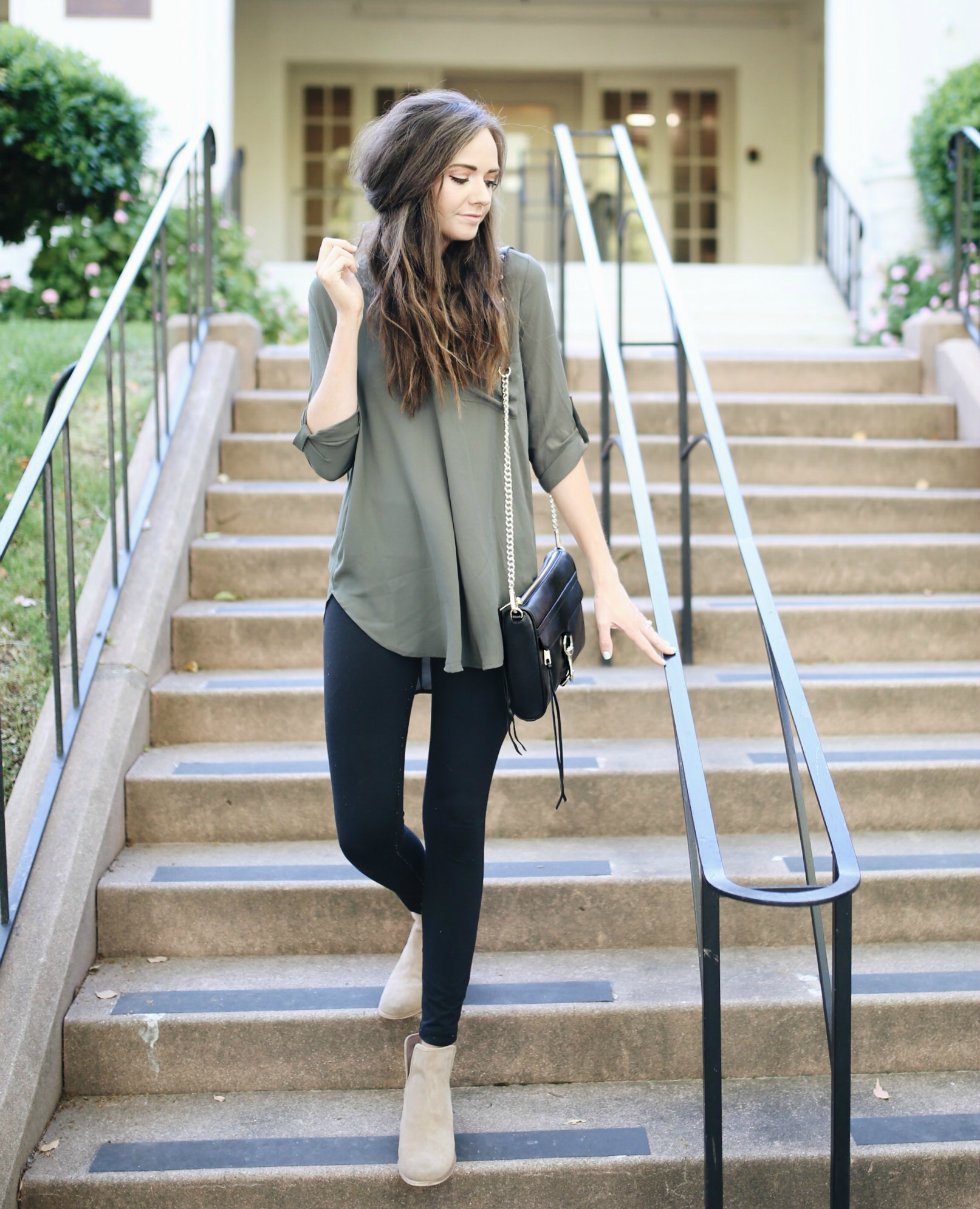 TOP | LEGGINGS (tts, this pair on sale!) | BOOTS (size up 1/2) | BAG (mini version)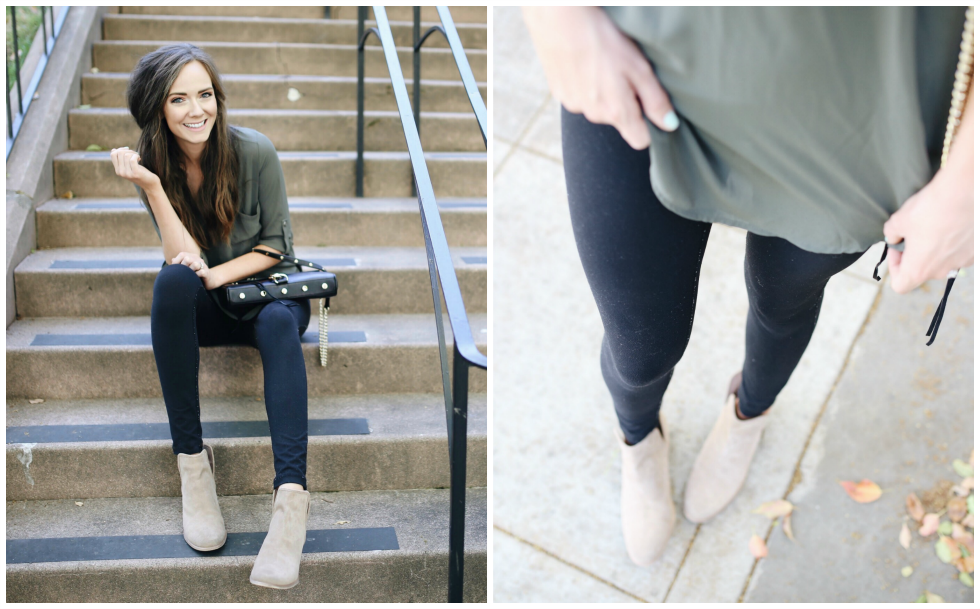 First up, my favorite leggings EVER. I seriously wear these the most out of anything in my wardrobe. I can work out in these, I can lounge around in these, I can dress them up or down (as pictured!), and I really just can't say enough good things about them. Leggings are life, my friends. And don't let anybody tell you otherwise.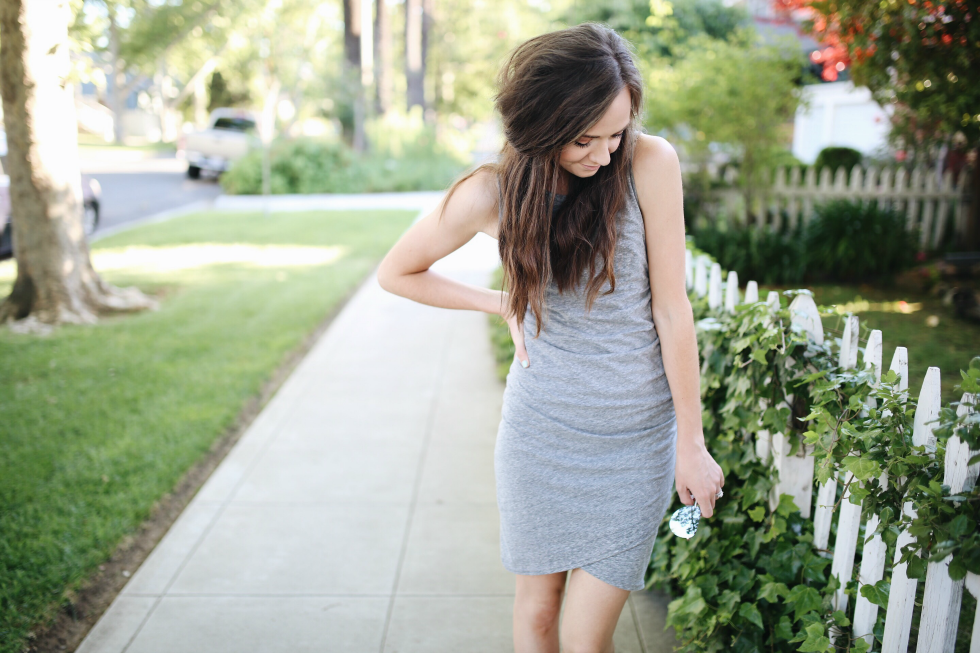 DRESS (size up, I'm in medium- this coral color is on sale!) | SHOES (tts) | SUNGLASSES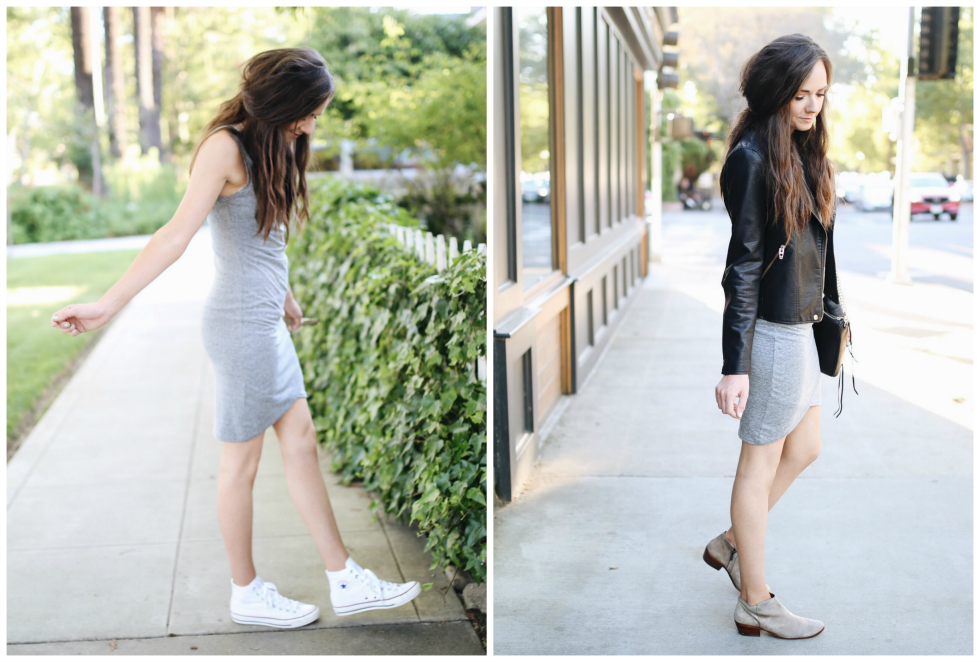 And next we have my favorite little mini dress of all time. Soooo super flattering, comes in a bunch of cute colors (this one's on sale even!) and is so soft and comfy. Size up- I'm normally a small and got a medium. I love dressing it down with some sneakers like these, or dressing it up with a cute faux leather jacket and some booties. The perfect date night look!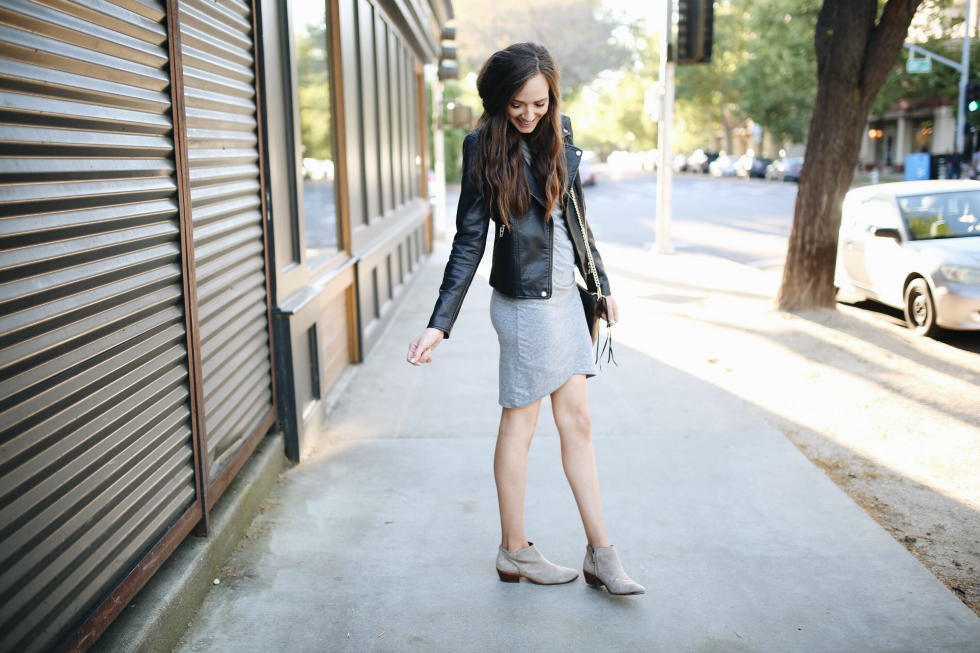 JACKET (tts) | DRESS (size up) | BOOTS (tts) | BAG (mini version)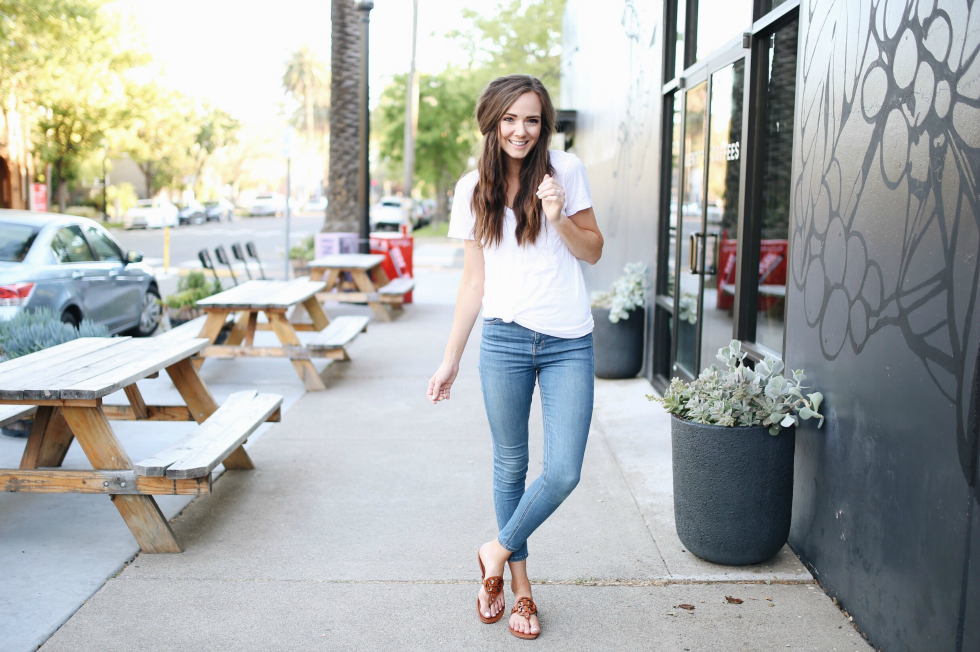 TEE (size up for slouchier fit) | JEANS (size up one) | SANDALS (size up 1/2)
And last but certainly not least, is a tried and true pair of JEANS. I reach for this particular pair more than most, as they fit so so good, are super comfortable, hug in allll the right places and go with everything. Plus, again, I can dress them down with a simple white tee and some sandals, or dress them up a little with a cute and fun embroidered top like this one!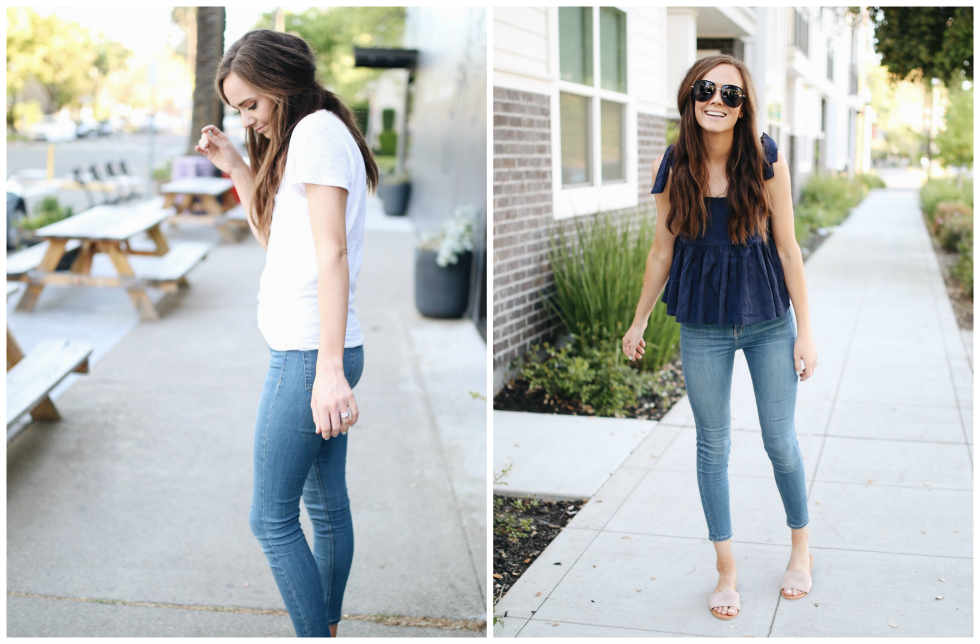 NAVY PEPLUM TOP (tts) | JEANS (size up one) | SLIDE SANDALS (size up 1/2)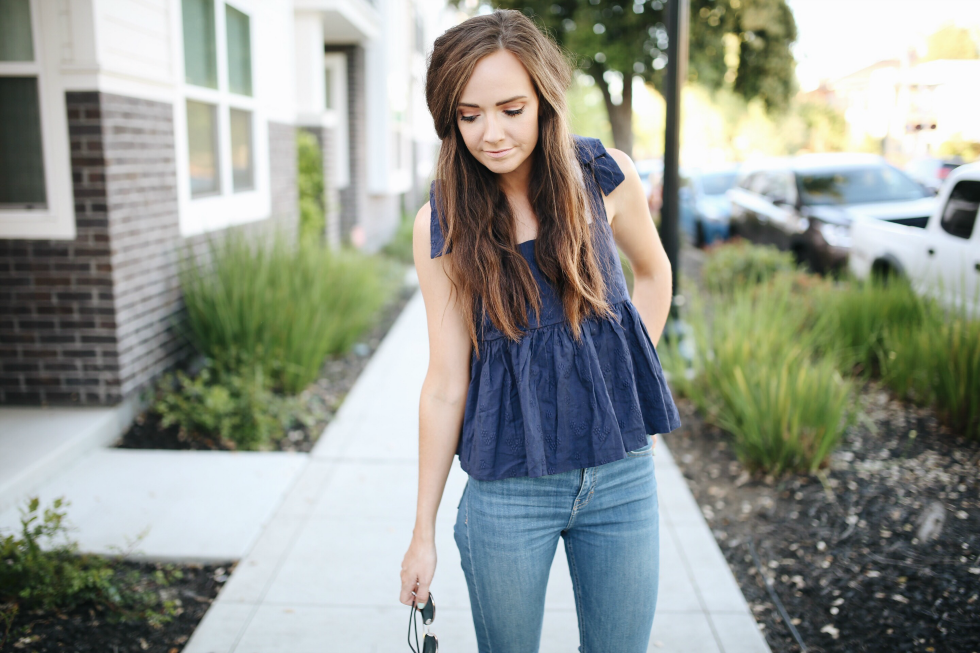 And there you go. Three of my closet staples. What are yours?? I'd love to know! :)
xo