This post sponsored by Tommy and Macy's. All opinions are 100% my own.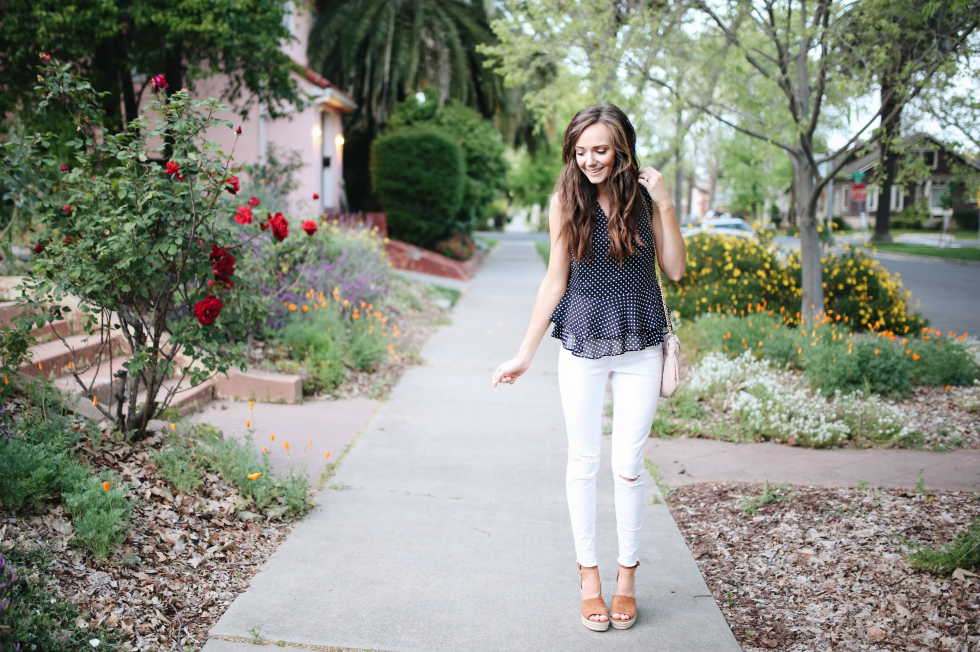 It's no secret that I have a passion for spring fashion. It's also no secret that I'm a poet. ;) Ha. Kidding. But seriously, spring fashion is kiiiind of my favorite. The softer hues and pretty pastels, the navy blues and white denim, it's all just so… pretty. And! Layers are my best friend, so obviously dressing for spring and its varying temps is kind of the most fun thing ever. Today I've teamed up with Tommy and Macy's to share three spring trends that I'm loving. The kind of trends that are classic and timeless. The kind that come back year after year. The kind that you NEED in your spring wardrobe!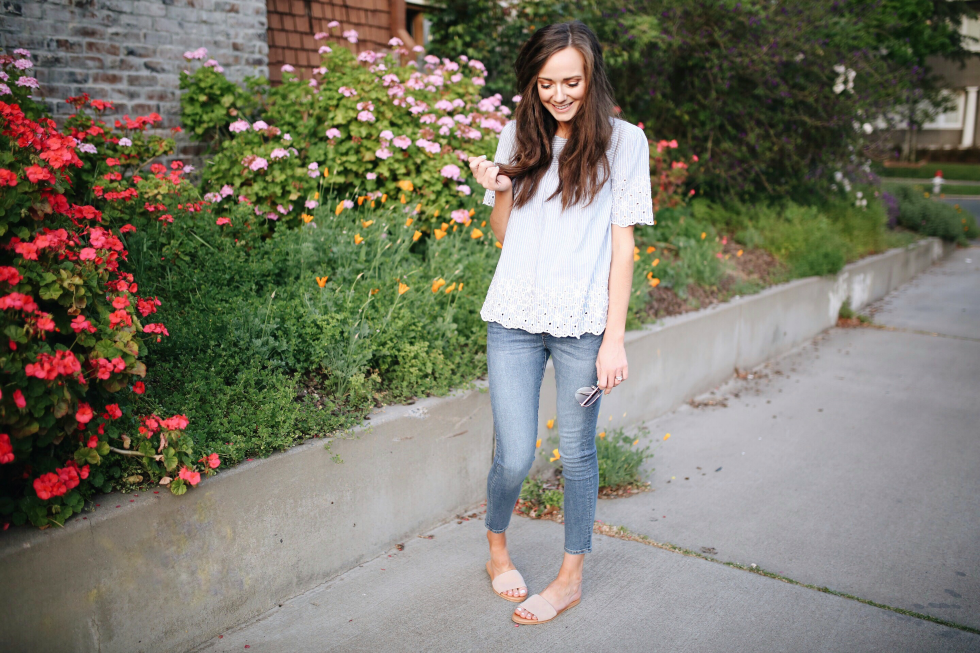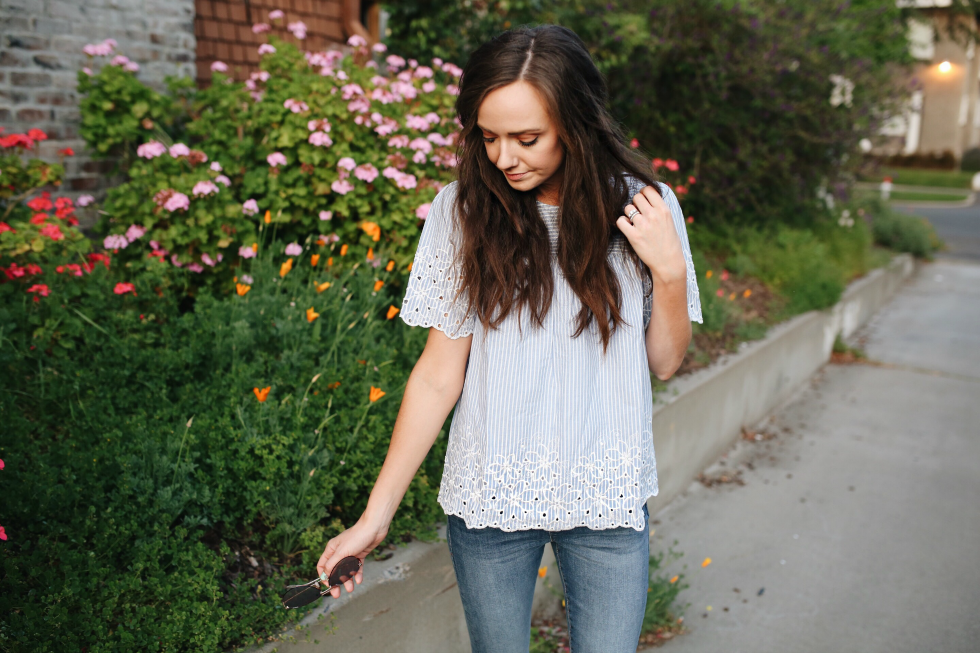 First up, STRIPES. No surprise there, your girl loves stripes. There's just something so classic and effortless about them, and the fact that they are always in style adds to the many reasons why I love them. I picked up this adorable eyelet striped top from Tommy, and I couldn't be more in love. It's so light and flowy and perfect for spring! The soft blue is so cute paired with denim (this pair is pull-on, which is another trend I'm loving- soooo comfortable!) and some neutral sandals. I could live in this outfit. Plus, it's not form-fitting, so YAY for food babies! ;)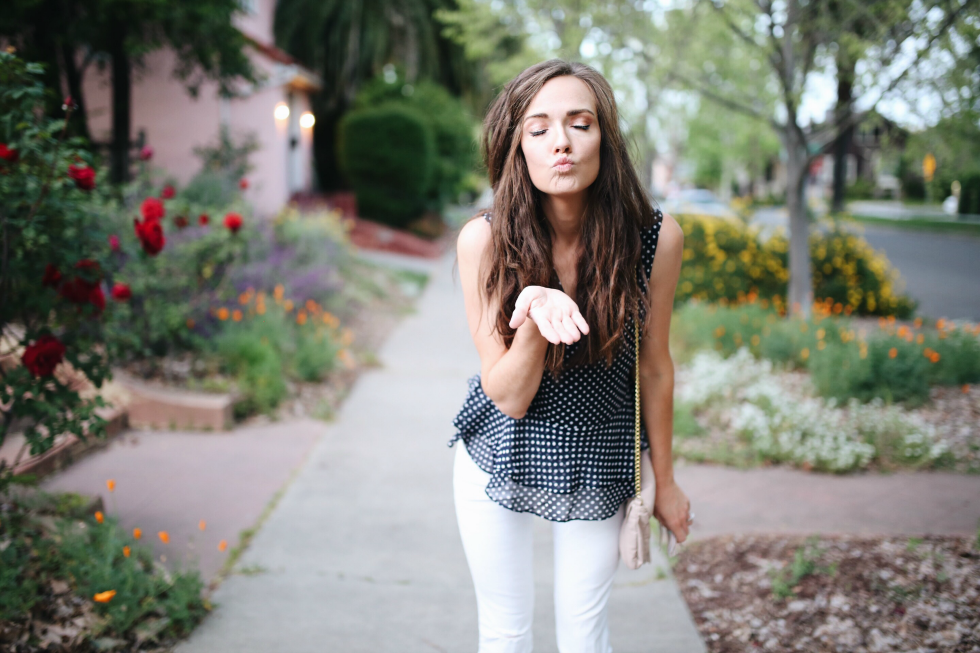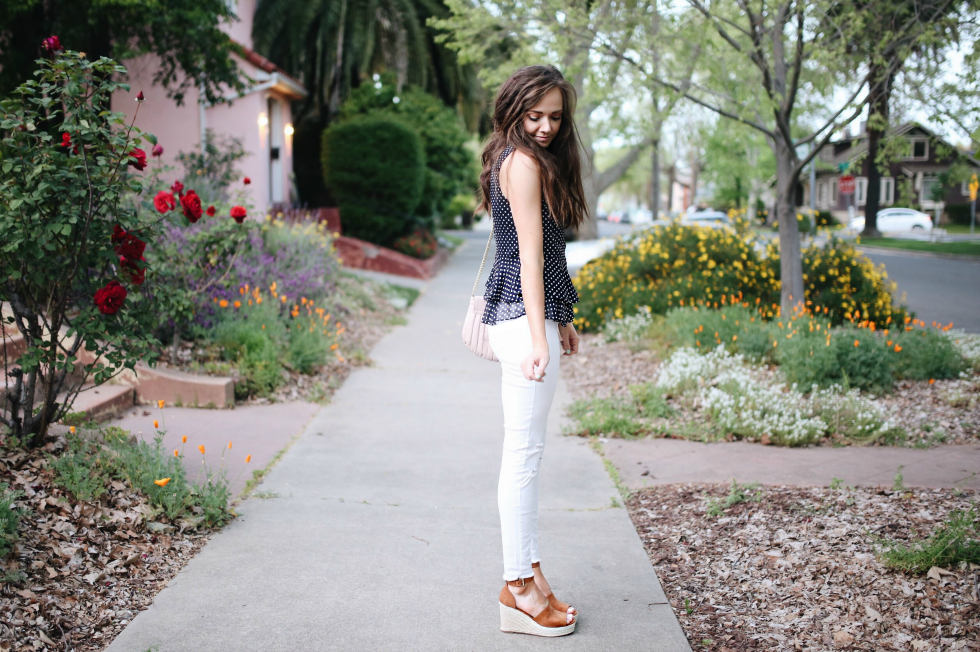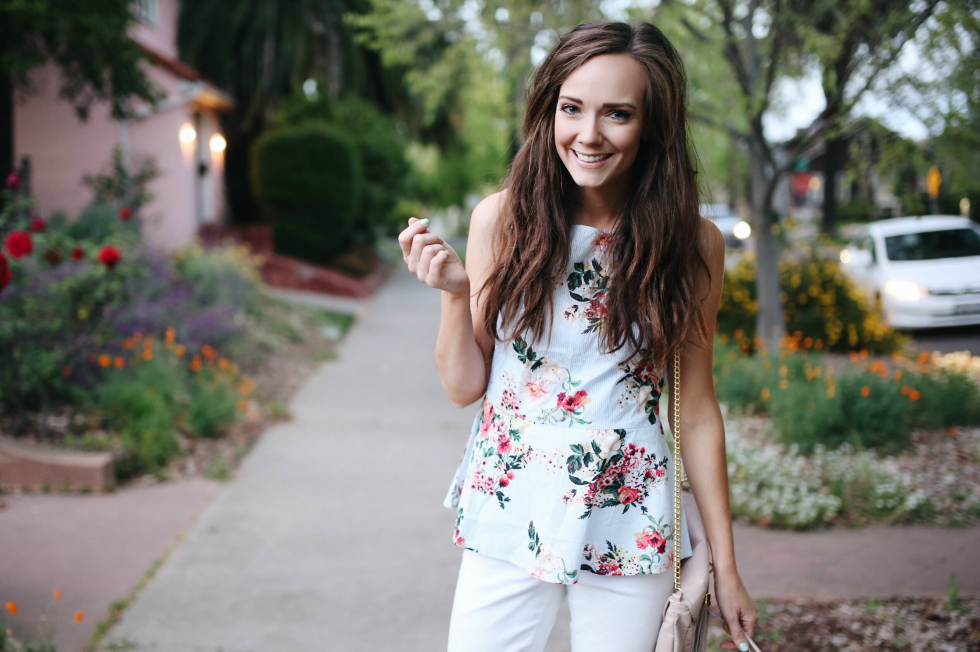 Next trend is another favorite of mine: PEPLUM! I picked up this floral peplum and this polka dot one, and they are both equally darling. This look in particular is such a good option for a date night! Which we all know I am a huge proponent of. Date Nights, aka Sanity Savers. ;) And this outfit is Husband-Approved.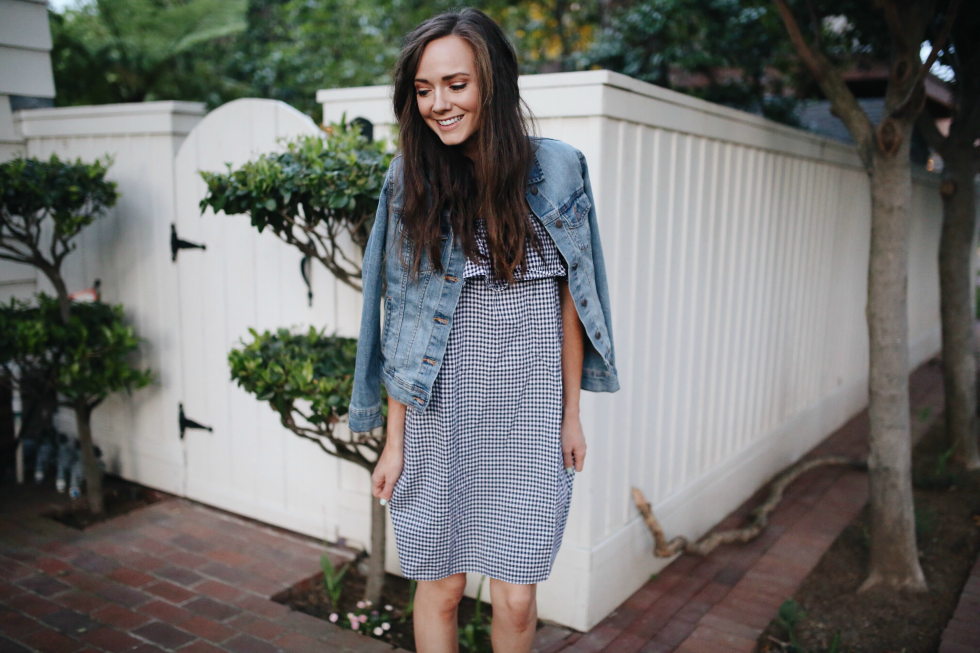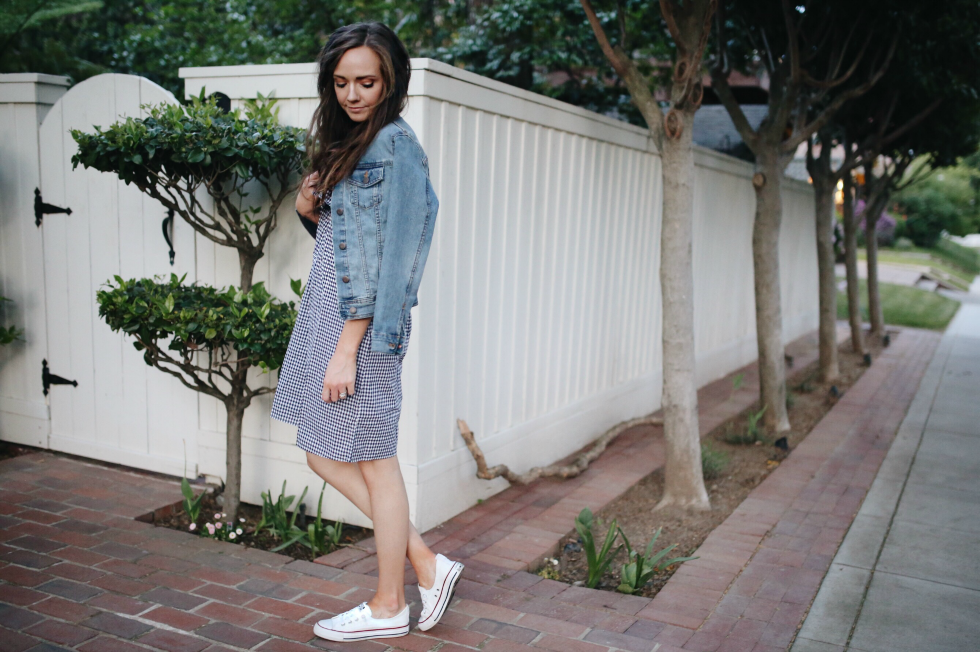 And the final trend:GINGHAM! A fun little twist on stripes, this checkered print is perfect for spring! I'm loving this adorable little off-the-shoulder dress, too. It's soooo easy to just throw on and go. Add a denim jacket for a cooler day, and you're ready for a picnic or something equally as adorable. Because gingham is nothing if not adorable.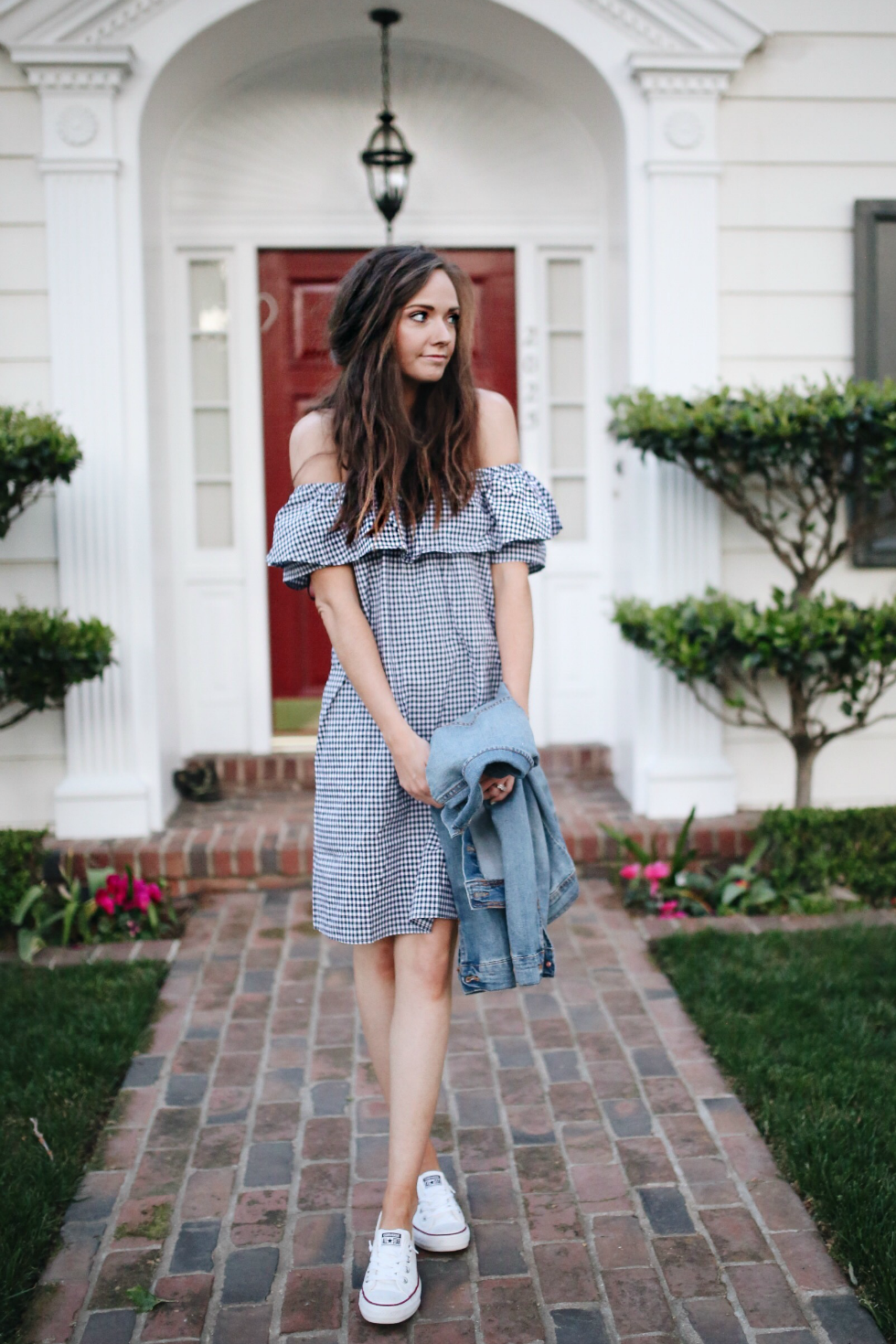 I found so many great spring trend options in the Tommy section of Macy's! They've got some cute on-trend pieces that are easily mixed and matched to put together a ton of cute looks. And with all of the sales always happening at Macy's, it's a great place to shop for your spring wardrobe!
What are some of your favorite spring trends?
xo