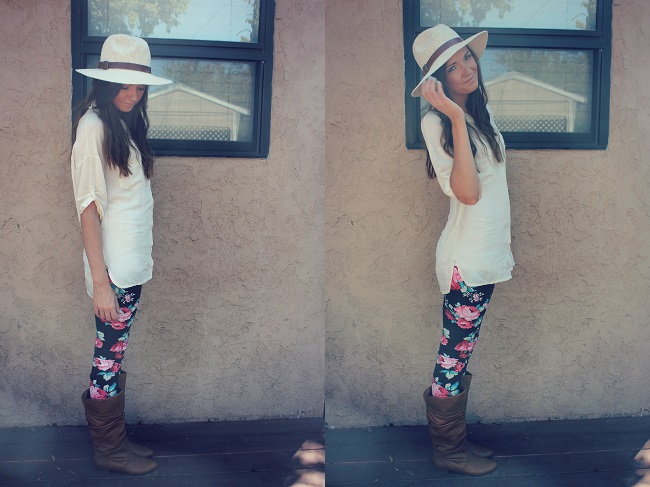 top: brandy melville via thredup
leggings: style lately c/o (here)
boots: steve madden (here)
hat: forever 21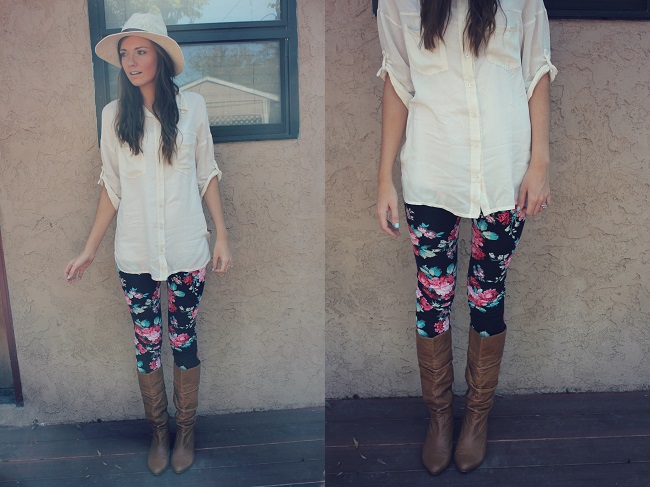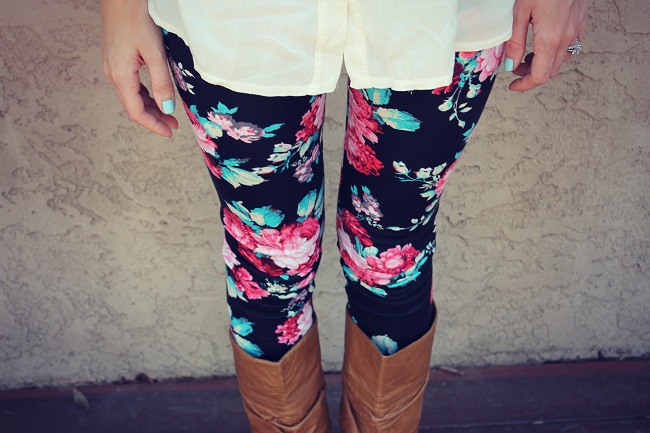 Whattttt is this? I'm wearing boots? In the summer? Why, yes, it was actually cool enough the other day for this rare phenomenon to happen. I wasn't mad about it. I do ever so love these boots and they were gathering dust in my closet, so it was nice to break them out, if only for one day. Make sure my walkin' boots didn't get too rusty and all that. This is also a foreshadowing of my fall/winter wardrobe to come. Lots of leggings, lots of boots, lots of loose tops and hats. Staples. But let's not get ahead of ourselves. This is California and we are still in the thick of Summer. Seriously, "fall" doesn't really happen until like the very end of October, if we're lucky. I have many boots-less days ahead of me.
In other, more newsy news, my (not so) little cousin Jacob flew the coop this week and is off to college in Southern California! We went over to my aunt's house and had a little farewell of sorts. We ate an amazing meal, sipped on some cosmos, played video games, laughed until we cried, also cried, and watched "Up." That movie. It's so sweet and so cute and I loved it, but I seriously cried throughout the entire thing. It just got me, okay. We also opened our presents from our birthdays (we hadn't seen them in a while) and my aunt gave me these pretty cat earrings that her parents (my grandparents on my mom's side) had given her on her 26th birthday. Cue more tears. How thoughtful and special is that?! I have the best family, I just know it.
What are you thinking will be your fall/winter uniform?
When does fall weather start where you live, usually?
Where did you go to college? Did you move away or stay at home? I stayed home and rode my bike to my college every day, except for when I studied abroad in Paris for a semester.
xo

Read More on Katie Did What