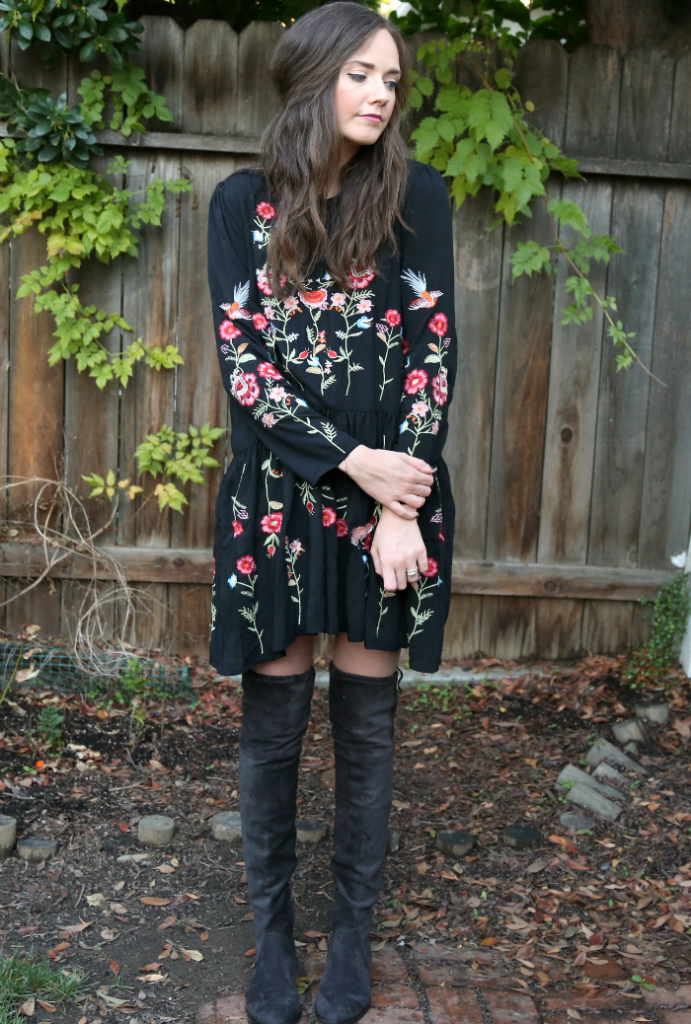 dress c/o | boots
K so I know it's not winter yet, butttttt now that Halloween is over and we're already in November (NOVEMBER?!?!! How did this happen???) I'm alllll ready for Christmas and the holiday season! I mean. Everything about it is magical and special and now that it's Sophie's first?? Oh, it'll be just that much better. :)
Also, I started playing Christmas music on November 1st. Yes, I am that person.
I know. I used to hate people like me.
It's fine.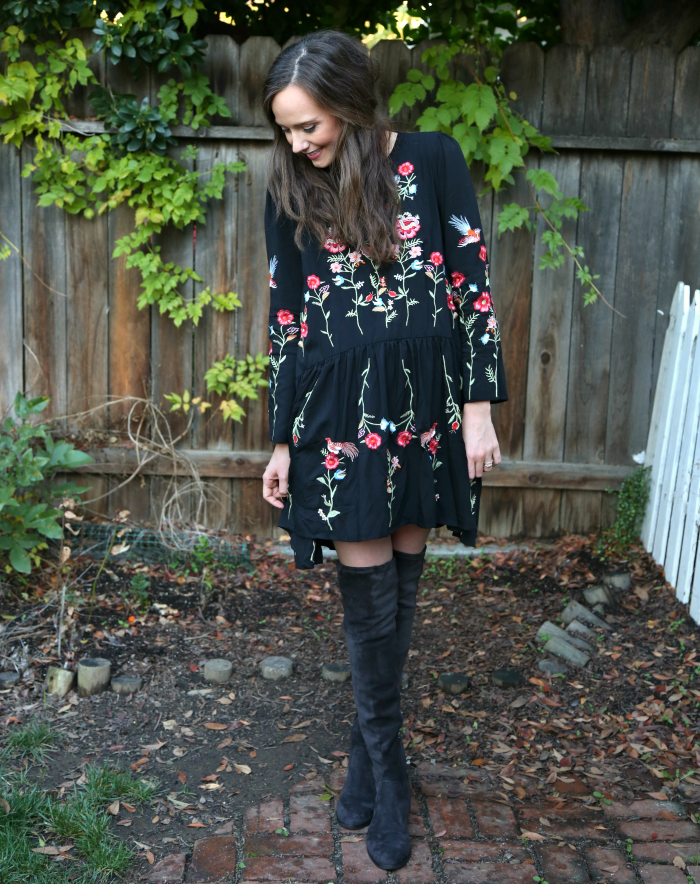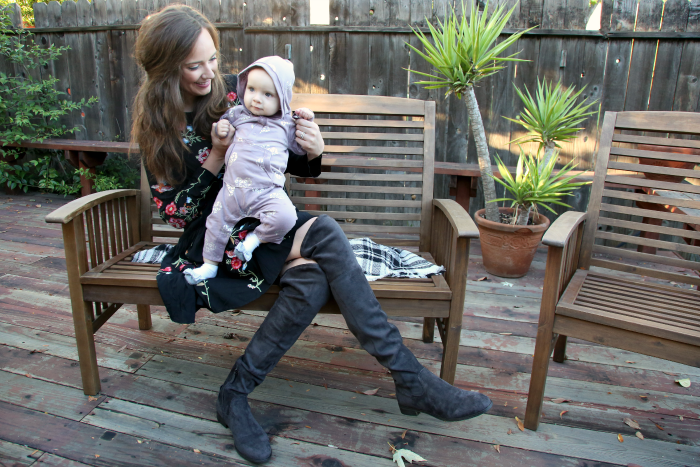 Anyway. This dress is kind of perfect for the season. It's loose (perfect for those extra holiday goodies!), super cute, cheery for those dreary cold weather days, andddd anything floral always has my heart, so there's that, too. Pair it with some over-the-knee boots that I am obsesseddddd with, and you are good to go.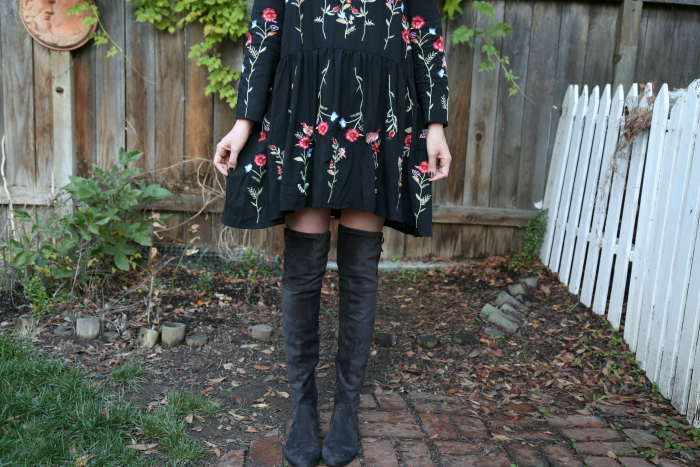 A note on the boots, though: They totally slip down a bit when I walk. And now that I think about it, I'm thinking this is probably a thing with all OTK boots? Am I right? Anybody in the know about these sorts of things?? It's my first pair, and don't get me wrong, I LOVE THEM (they are buttery smooth and keep my legs nice and warm and don't have too high of a heel (hi, mom of two babies and also hi, 5'9″ tall), so I love them and don't care, but like. Is it even possible to keep over-the-knee boots snug on your leg the whole time? I'm thinking, no. But please, enlighten me, if you can.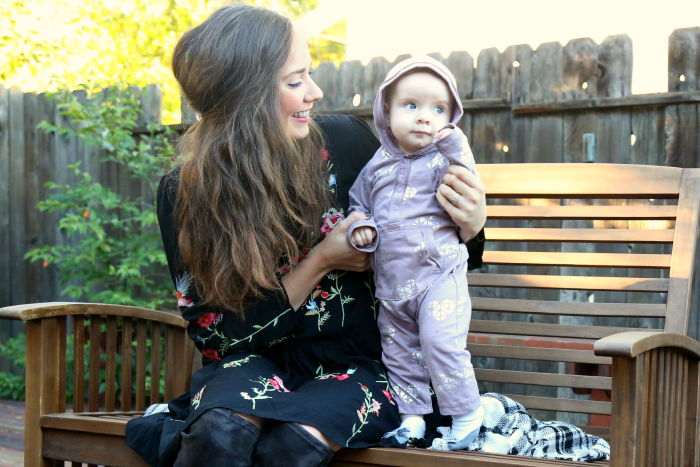 Or not. It's fine.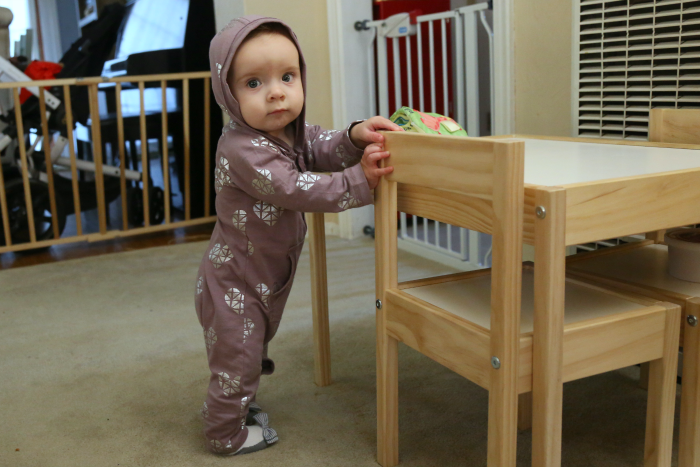 romper c/o | socks
And some cute baby, for good measure. Because, duh.
Happy Thursday!
xo