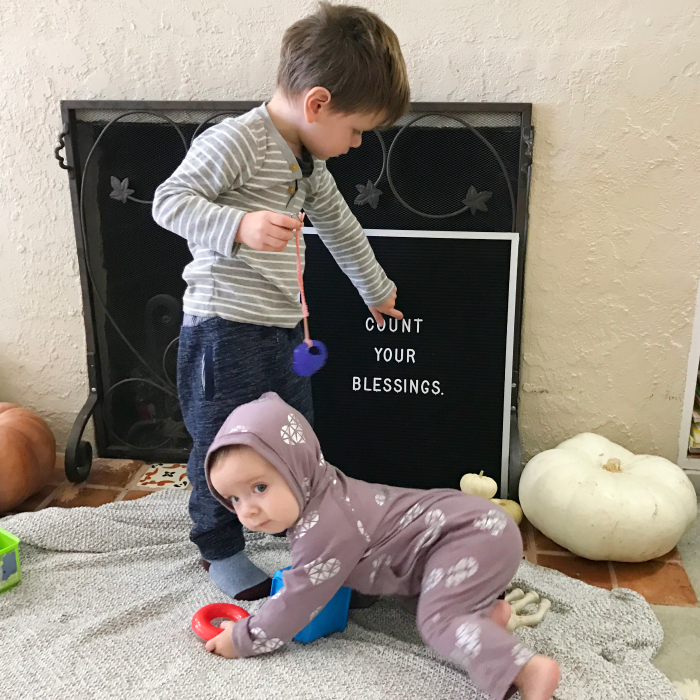 top c/o | pants c/o | romper c/o | letterboard
1. These two are always my favorites, obviously. But just look at them!! Another favorite is my letterboard. It is SO FUN changing out the quotes and sayings on it! This particular quote is an all-time favorite of mine. My mama alwaysssss told me to count my blessings. It's one of my life mantras, for sure. There is always something to be thankful for. Especially for the month of November, this seems oh so appropriate.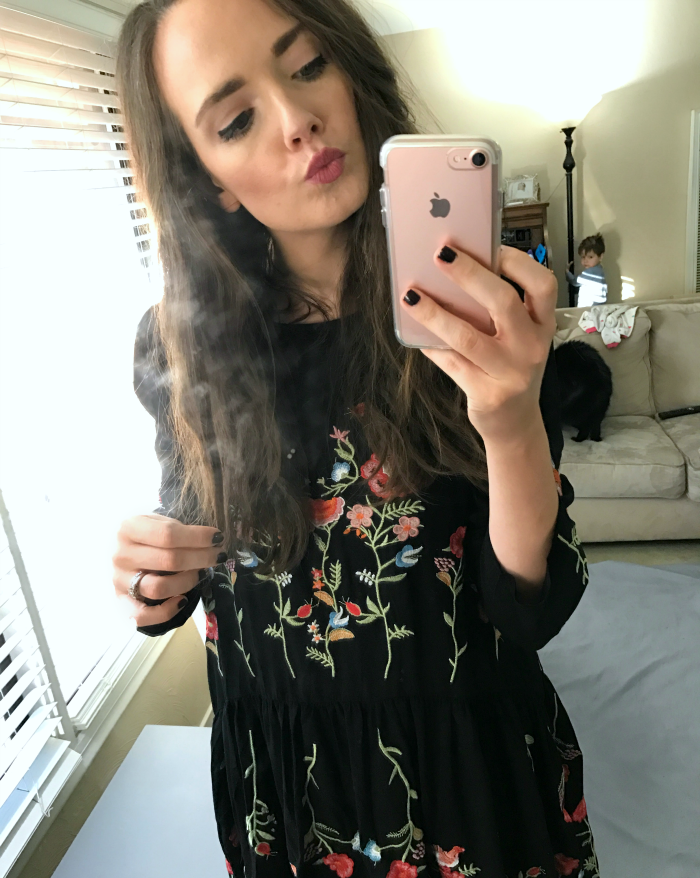 dress | lipstick c/o
2. This dress. A definite contender for Thanksgiving, since it is forgiving and easy and soooo comfy. Not to mention cute. Also, this lipstick from e.l.f., in "touch of berry," is a new favorite- the perfect shade for fall! p.s. can you spot Sam in the background? :)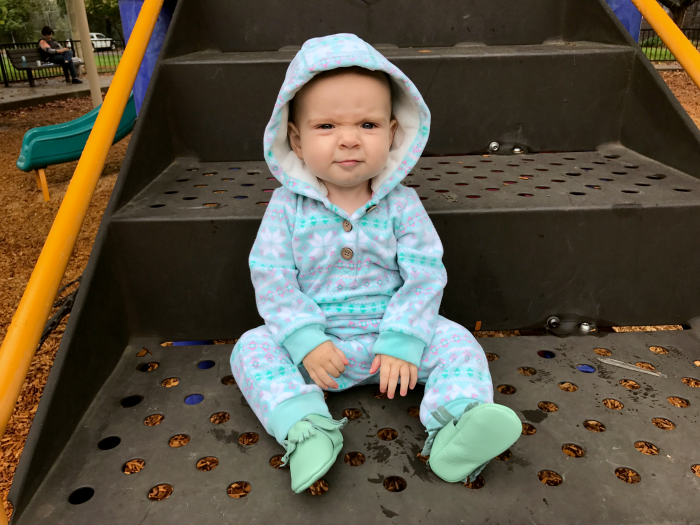 3. Sophie's scrunchie faaaaaace! The best thing ever. (And cutest fleece romper here!)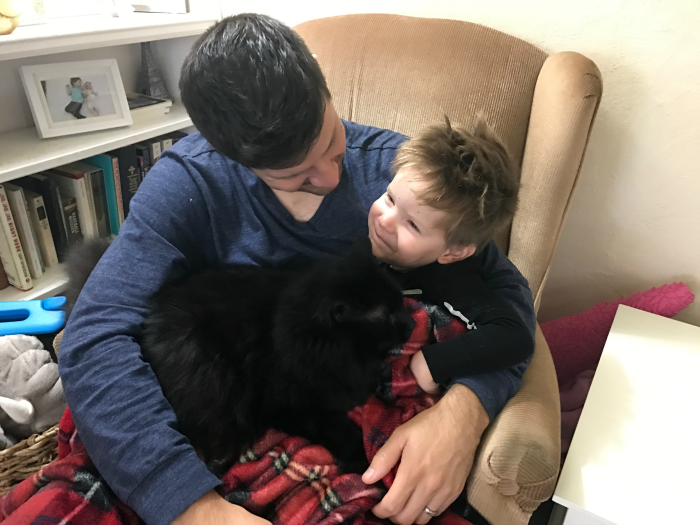 4. MY BOYS. All three of them. :)
So yeah. That's my current life motto: Counting my blessings, all the live long day. I recommend it. Perspective sure is everything! Now go have an amazing weekend!!
xo