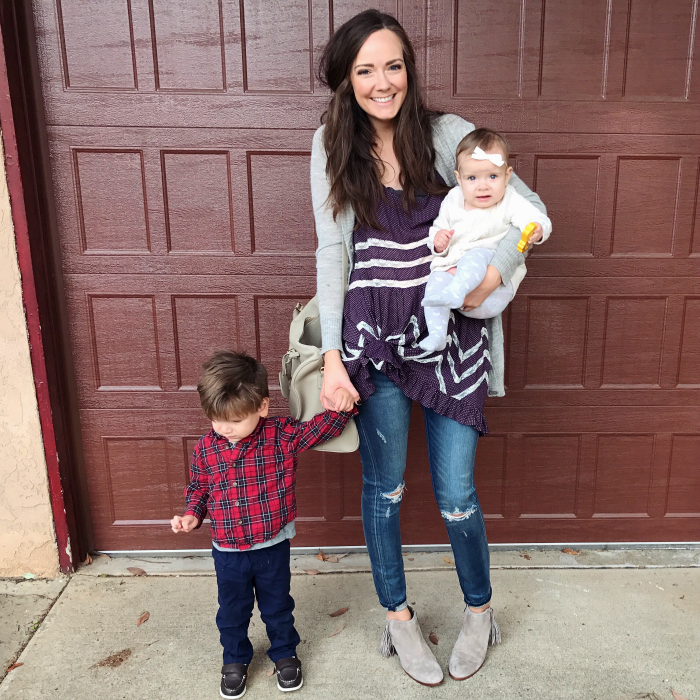 top | jeans | booties | bag
This weekend was SO much fun!!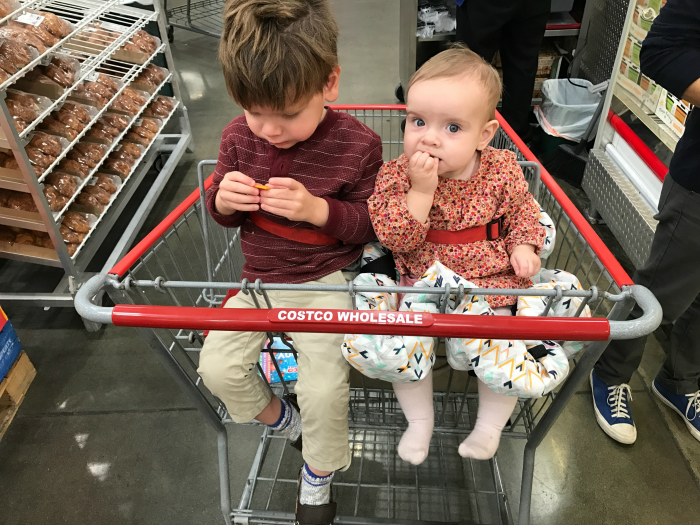 Friday was a family trip to Costco for lunch (free samples!!!) and Sophie's first ride in the big cart. :) We used our favorite cart cover to keep her cozy, and it's safe to say these two LOVED sitting next to each other. It was adorable. We also found some amazing deals- like our favorite babylit board books on major sale for just $2 each!! Also, dark chocolate covered dried mangoes. Seriously, I kind of wish I didn't know these exist because they are SO GOOD meaning SO dangerous. I cannot stop eating them.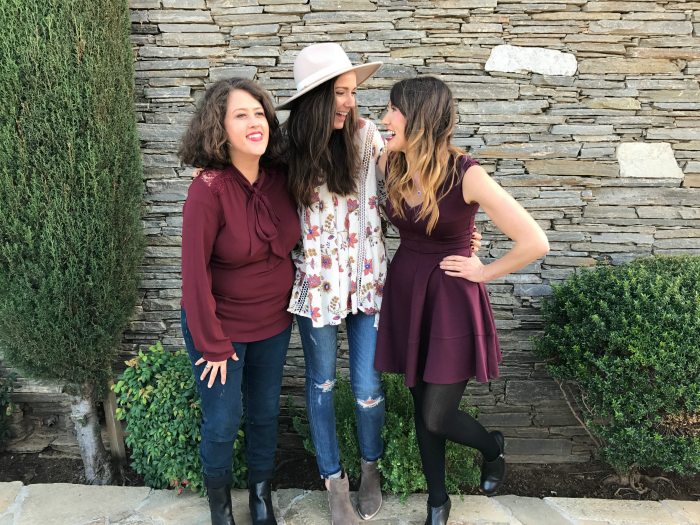 tunic | jeans | booties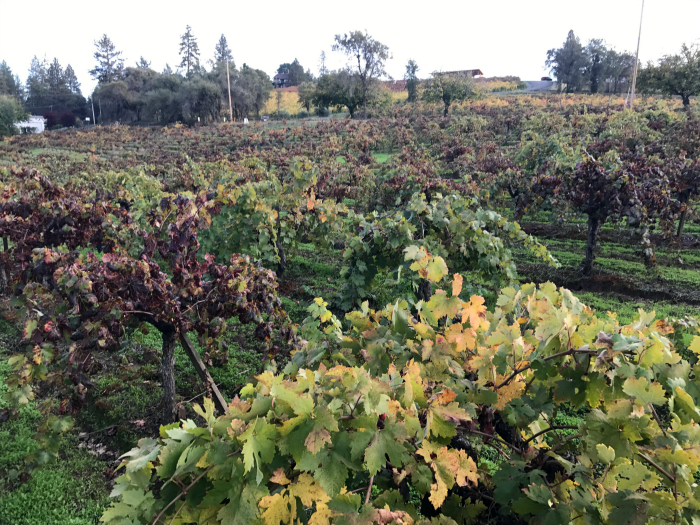 Saturday was wine tasting all day long for one of my favorite girlfriends' birthdays! It was absolutely beautiful- the most perfect day spent with great people. I pretty much had a smile plastered on my face the whole day.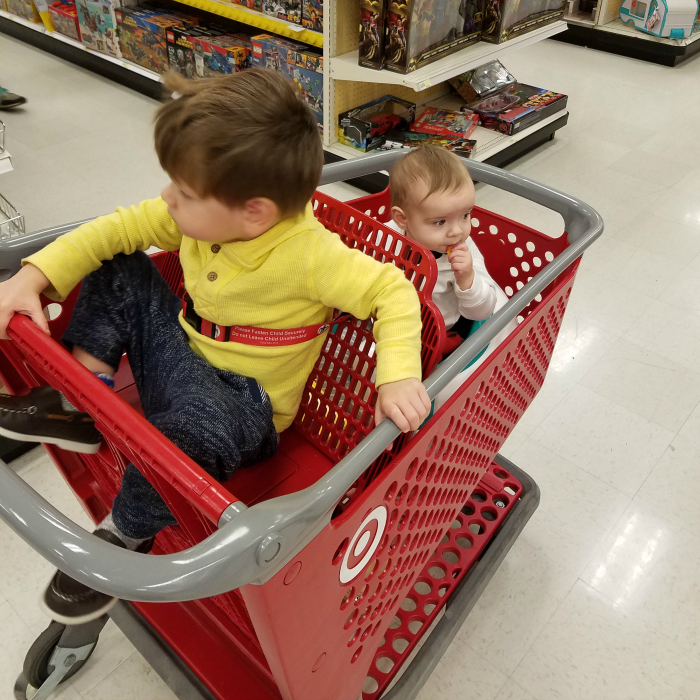 And while I was gone, Zack was holding down the fort with our two munchkins. He even braved a trip to Target with both of them! That man surprises me over and over again.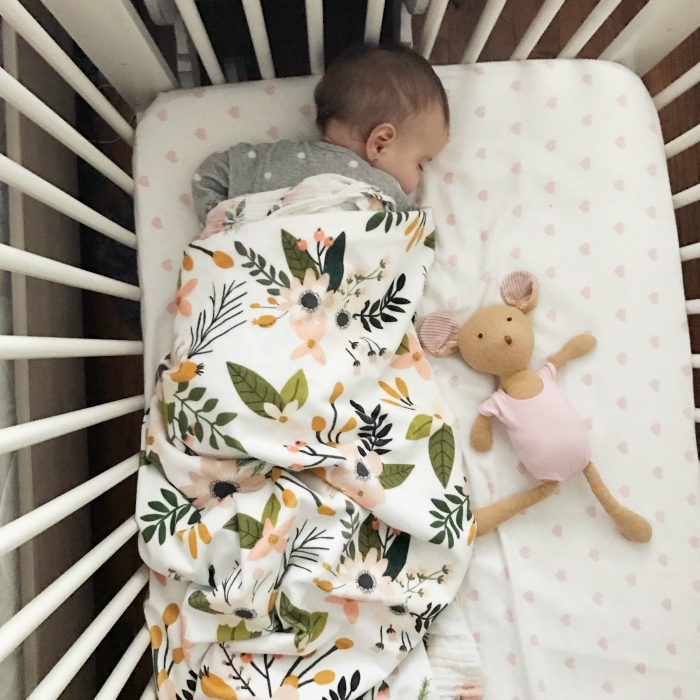 blanket | crib sheet | doll
Sunday was daylight savings, and surprisingly (praise God!) our babies both slept like champs! Sophie woke up to eat and then didn't wake for the day until 8am (but really 9 am.. I think..) so that was amazing. We are definitely counting our lucky stars over here! So we even made it to church almost on time! I say 10 minutes late is totallyyyy the new "on time." Heck, even 20 minuts late is still impressive some days! ;) I'll take it.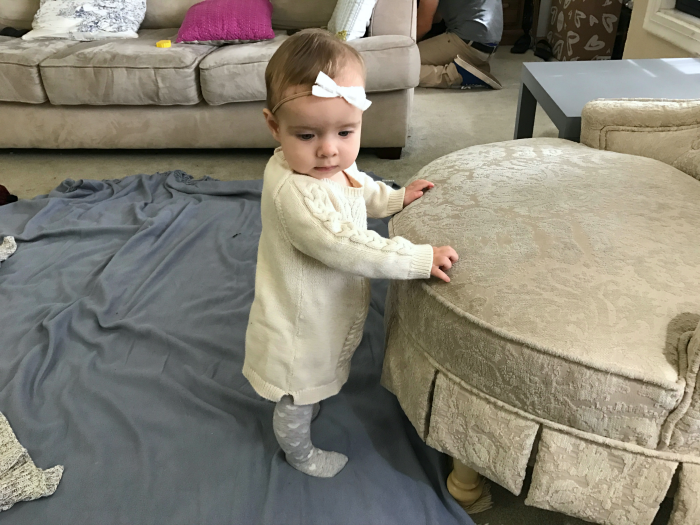 And! Little miss did so well in nursery! When we went to pick her up, she was happily being pushed around in a little stroller, just content as could be. Cutest. Thing. Ever.
Happy Monday friends! Let's make it a good one! :)
xo
Read More on Katie Did What