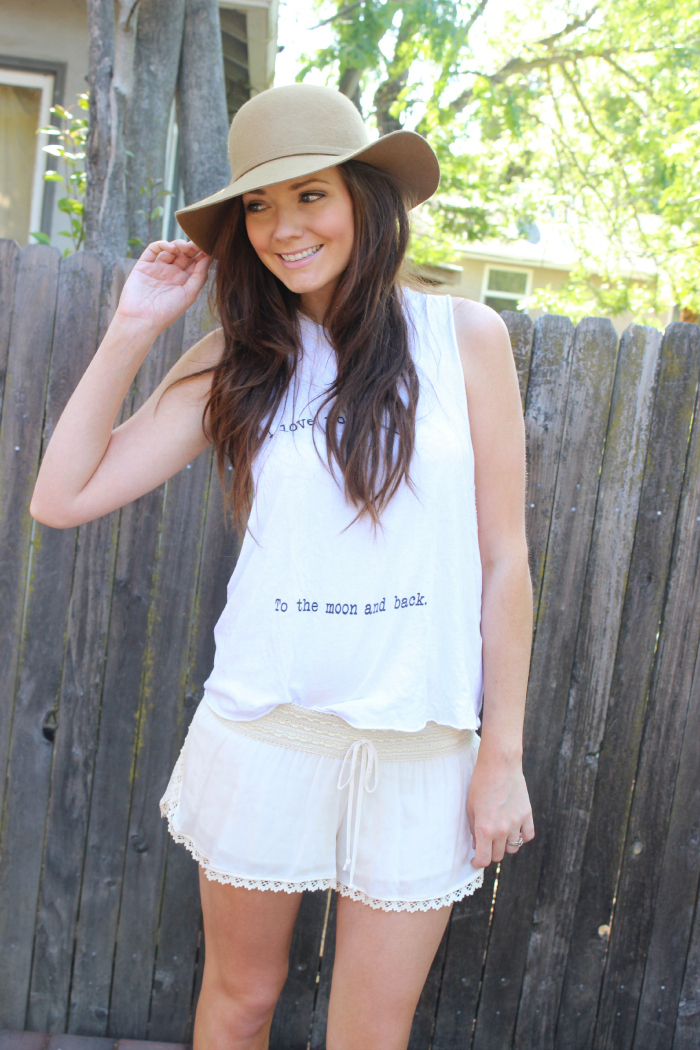 shorts: c/o riffraff (here– If they're sold out, just enter your email to be put on the email list for when they restock! Similar pair here. Also, get 10% off your Riffraff order with code KATIEDIDWHAT)
top: brandy melville
hat: c/o windsor
boots: c/o windsor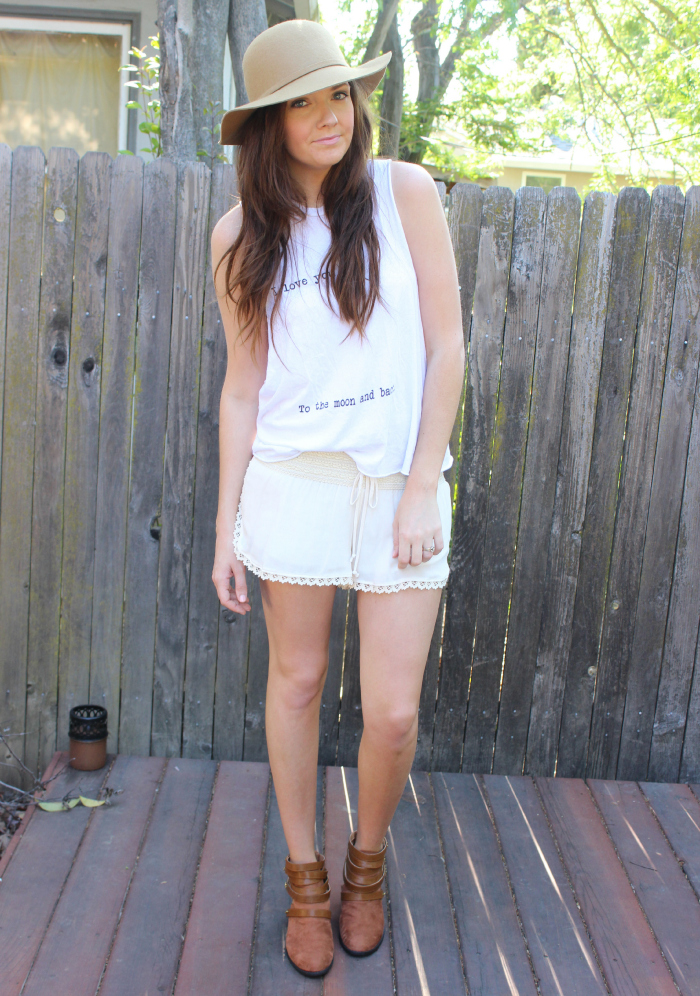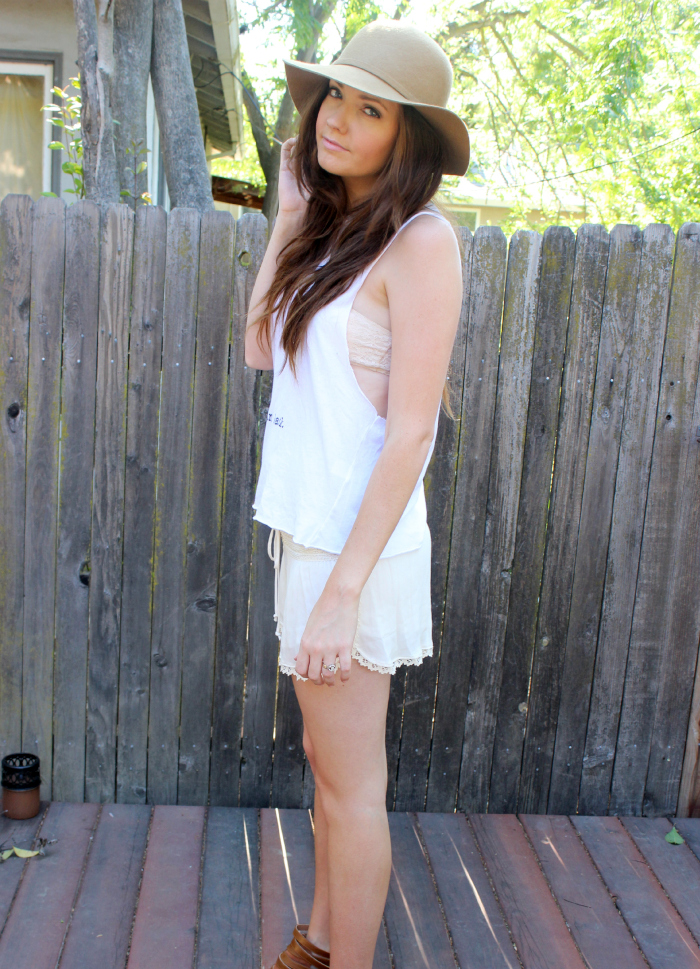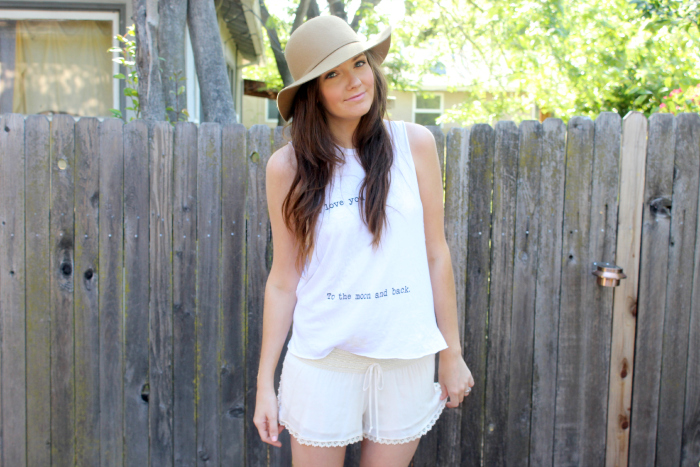 You know what's not practical? Wearing all white when you have a baby. But I've never really been much for practicality. ;) And it's summer, and all I want to do all summer long is wear white, you know? I'm loving the boho-inspired hippie style. Lots of lace and free flowing kimonos and big floppy hats and chunky boots and white, yes, lots of white. And so. Practicality be damned! Give me all of the white clothing.
What's your summer style inspiration?
xo
p.s. come back tomorrow and link up with Healthy Habits! Don't know what I'm talking about? See more deets here. :) There'll be prizes to win, as always!
p.p.s. tomorrow's my birthday. :) So linking up could be like a birthday present to me. I'd like that. A whole lot.