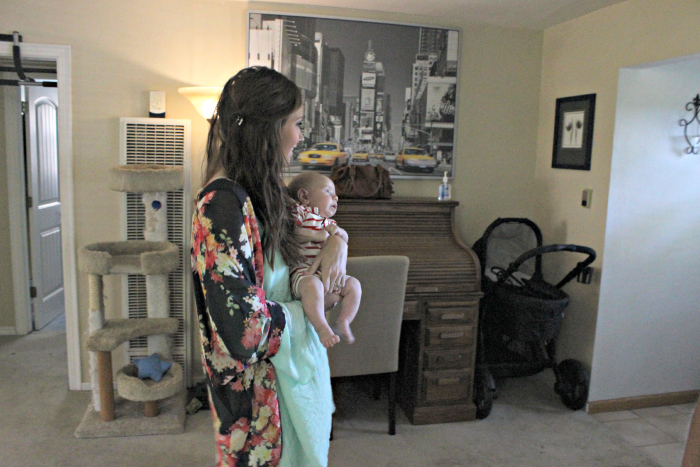 Time for another round of Bachelorette Man Quotes! The last Man Quotes here, in case you missed them.
Nick: "I sucked on the last date."
Zack: You suck on all of the dates.
Nick: "I'm in no way ready to say goodbye to Andi forever."
Zack: Well get ready.
Cody: "I'm in Venice, this is crazy."
Zack: Macklemore is in Venice.
Zack: What's with Josh's [super neon] shirt? He looks like a highlighter.
Andi, on Nick: I might just let him go now.
Zack: Yes! Please! Do us all a favor!
Zack: Okay, we get it. There's boats in Venice.
Zack: There is so much wine in both of those glasses.
Nick: "It's tough, because these guys are my friends."
Katie: No, they're not. They don't like you.
Zack: Literally no one on this show likes you. Except Andi.
Andi: "It's not a masquerade ball without a mask."
Katie: It's also not a masquerade ball with two people.
Zack: What is she wearing? That's a huge scarf.
Katie: She looks like a flight attendant.
Chris: "This is the worst date I could have."
Zack: Generally a lie detector test is the worst date anyone could have.
Katie: Josh is freaking out.
Guy: "I don't think she was expecting me to take the initiative at all."
Katie: Nobody was expecting you to take the initiative.
Andi: "There's this amazing guy in front of me…"
Zack: Wait. Where's the amazing guy?
Chris: "It's not just about the roses. Roses only mean that you're developing a relationship."
Zack: ROSES MEAN EVERYTHING, CHRIS.
Zack: Oh, Cody, he might as well just walk home. This is so sad.
Andi: "Cody's got the best eyes I've ever seen."
Zack: His eyes? Come on Andi, have you seen his arms? His hair?
Katie: Have you seen his Macklemore face??
Zack: Oh, no. That's the deepest V of all time. I can almost see his belly button.
Katie: She's wearing skin colored pants.
Zack: Never a good time for flesh colored pants. Are those saddle pants?
Zack: Hey, man, you got sent home by a girl with flesh pants, you're good.
What was the point of the lie detector test? They didn't spend any time together on the date and it was just a waste of time. I agreed with Josh on this one- the lie detector test date was just dumb.
Also, I hope Andi doesn't pick Chris the farmer, because Andi sucks (yes I said it) and Chris is awesome and also Chris needs to be the next Bachelor.
What'd you all think?
xo