This is a sponsored post written by me on behalf of Ben Bridge Jeweler. All opinions are 100% mine.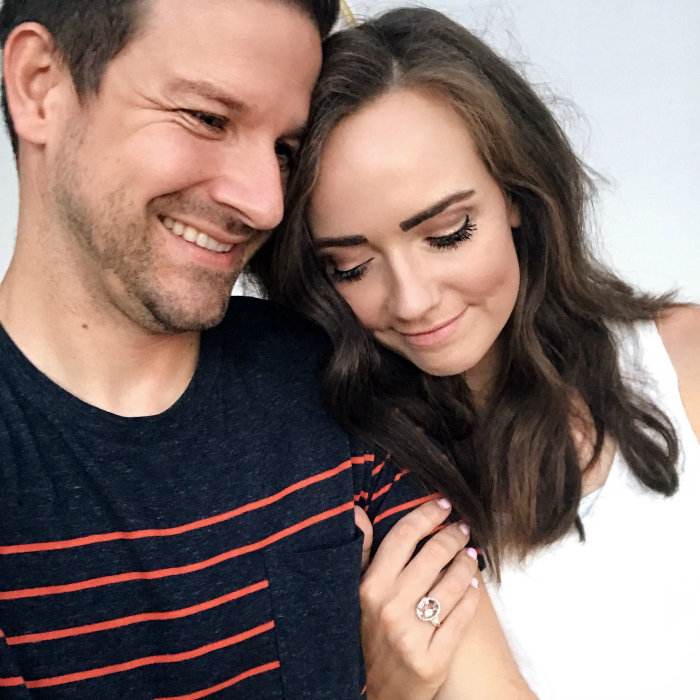 Date nights are good for the soul. Something I think we forget about when we become parents, is just how much we need each other. In the busyness of taking care of two little beings that we created, we forget sometimes to take care of ourselves. Crazy, isn't it? And yes, it's important to have happy babies and really, I care more about them than myself. And that's okay- I think that's kind of the point, isn't it? When you become a mother, your babies are your world and you aren't ever just YOU anymore. And I'm happy with that. I love that.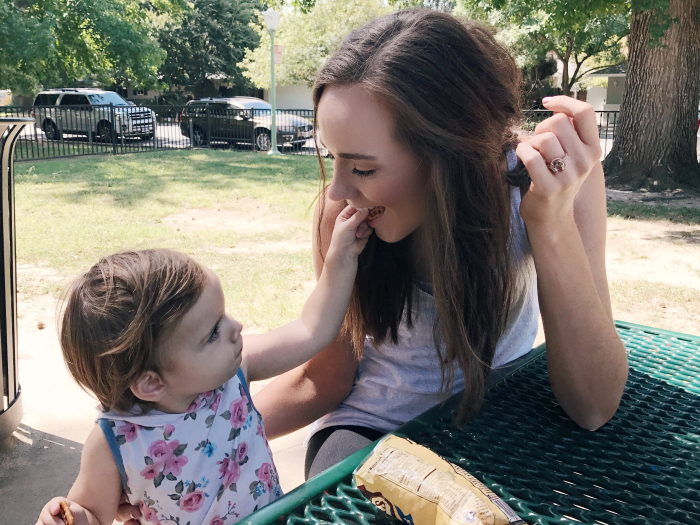 Mom life is, after all, the best life. I stand by that.
BUT.
To be my best self, I have to take care of myself. And to have the best marriage, as mother and father, we have to remember that we are also husband and wife first. Which brings me to the importance of… date night! I love spending time just him and me. It's important, having that time to ourselves to reconnect. It's not just important, it's necessary.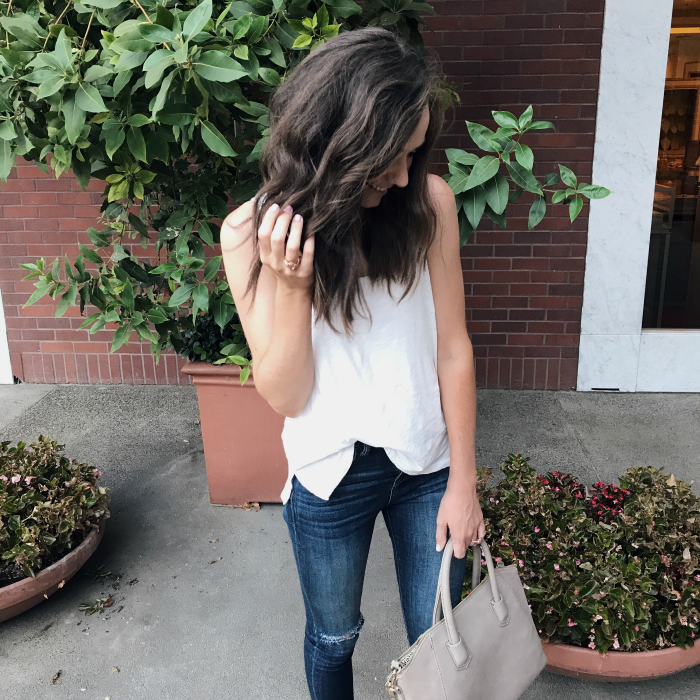 Motherhood is HARD. I've said that a million times and I'll keep saying it. I don't ever want to make it sound like a walk in the park. I'm here to share all of motherhood: the beautiful parts and the crazy hard parts, and that's just it. It's beautiful. It's crazy hard. It's real life. That's why we all need a little break every now and then. And time to reconnect with our partners.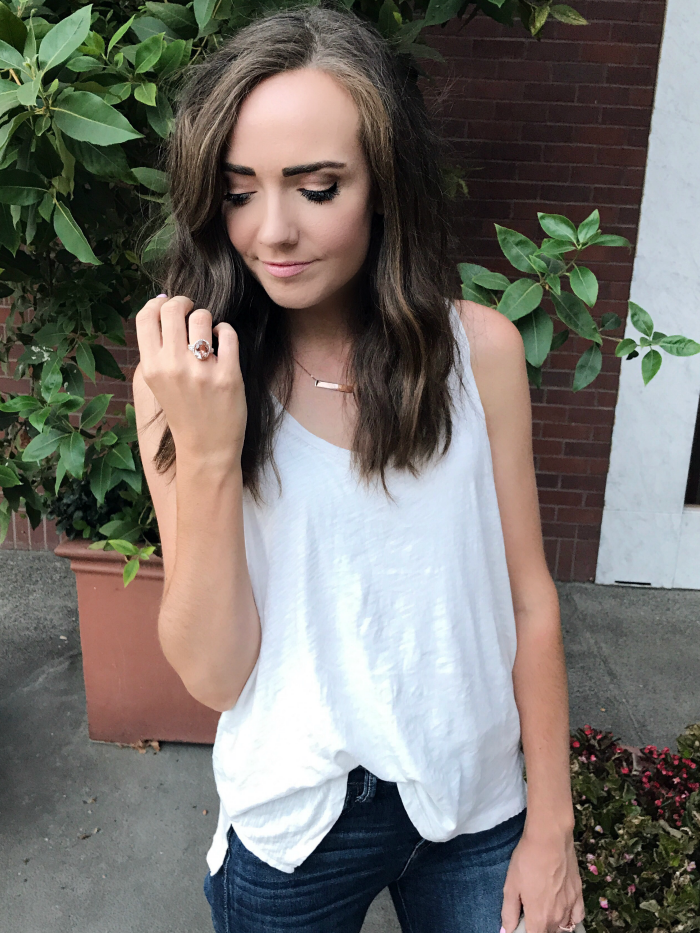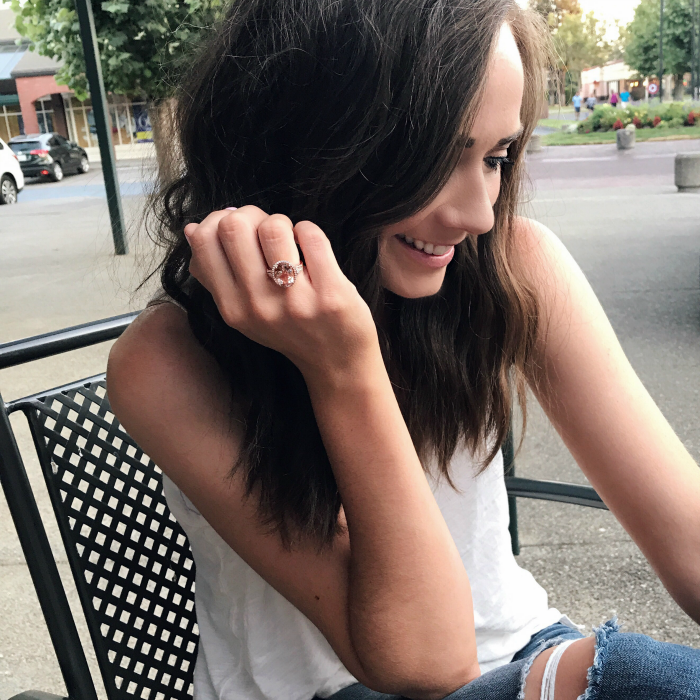 And you know something else that makes date night fun? Getting all dolled up and pretty, something I admittedly don't do much of in my everyday mom life. And something that's even more fun? Putting on some pretty little accessories! Ben Bridge Jeweler sent over some gorgeous pieces, and oh my word guys. How beautiful are they?! I think I'm in looooove with this oval ring (I mean, hi, rose gold and morganite!!! My favorite!) and this gold bar necklace goes with everything! There's something about wearing some gorgeous jewels and dainty pieces that just make you feel more confident and really tie your whole outfit together. Ain't nothing wrong with a little bling to make a simple outfit pop! I'm a fan. Sign me up. I'll take one of everything, Ben Bridge. ;)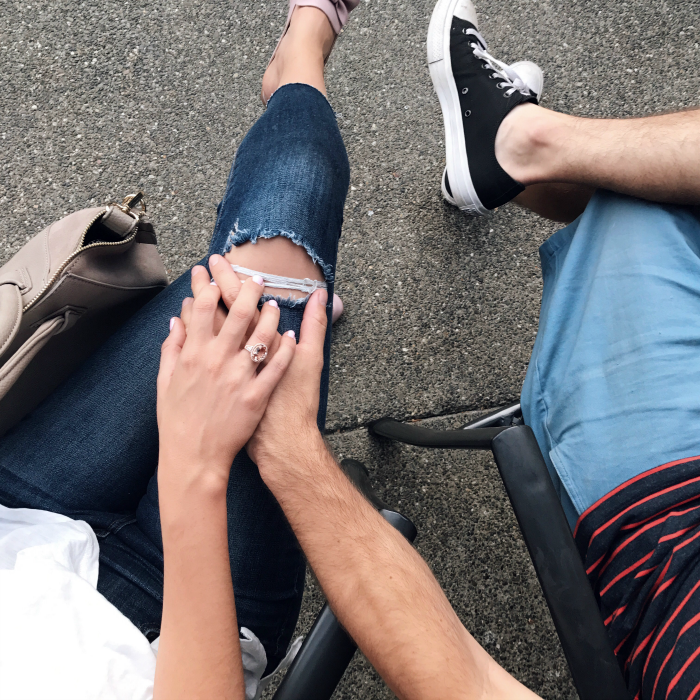 So here's to wearing things that make us sparkle on the outside. And here's to doing things that make us sparkle on the inside. Date nights are good for the soul. Amen.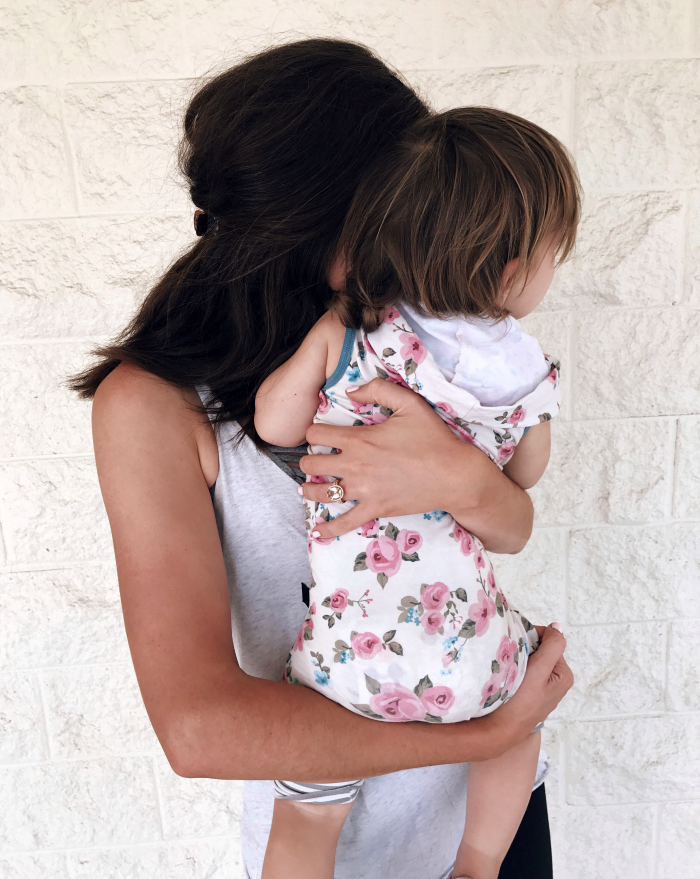 And plus, afterward we get to go home to our babies and squeeze them tight. Nothing better.
xo