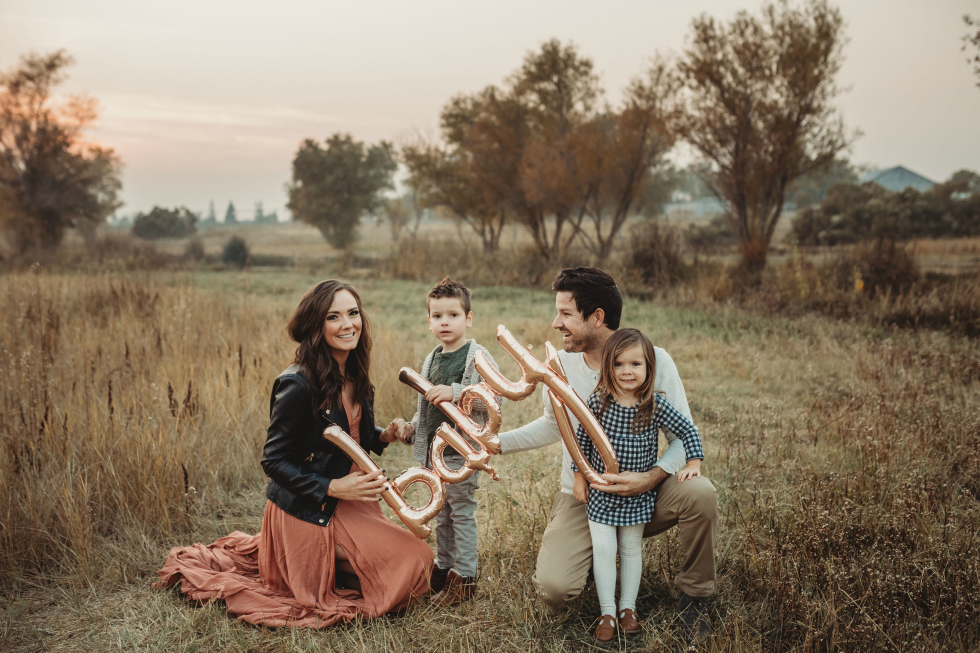 I had a "feeling." So I took a test on Wednesday night, September 12. Pretty late- right when we were going to bed. Maybe not the best time to take a pregnancy test, but I tend to be spontaneous about things like this. And at first only one line showed up and I was convinced I wasn't pregnant, but Zack kept watching it like a hawk, and slowly, a second faint pink line began to appear.
Well, shoot.
First reaction? Terror, to be honest. Yes, we've always said we want 3 kids. More recently we've been talking a LOT about having our third. So it shouldn't shock me that much. I wanted this!! And still… seeing those two lines, knowing this was IT. It's a scary thing, no matter what. Honestly, I freaked out. I did. My mind raced with all of the things. We both looked at each other with surprise on our faces. I mean, yes, we know how babies are made and we might not have been the most careful (obviously…) but nonetheless, we were both in awe.
This is it.
We're having another baby.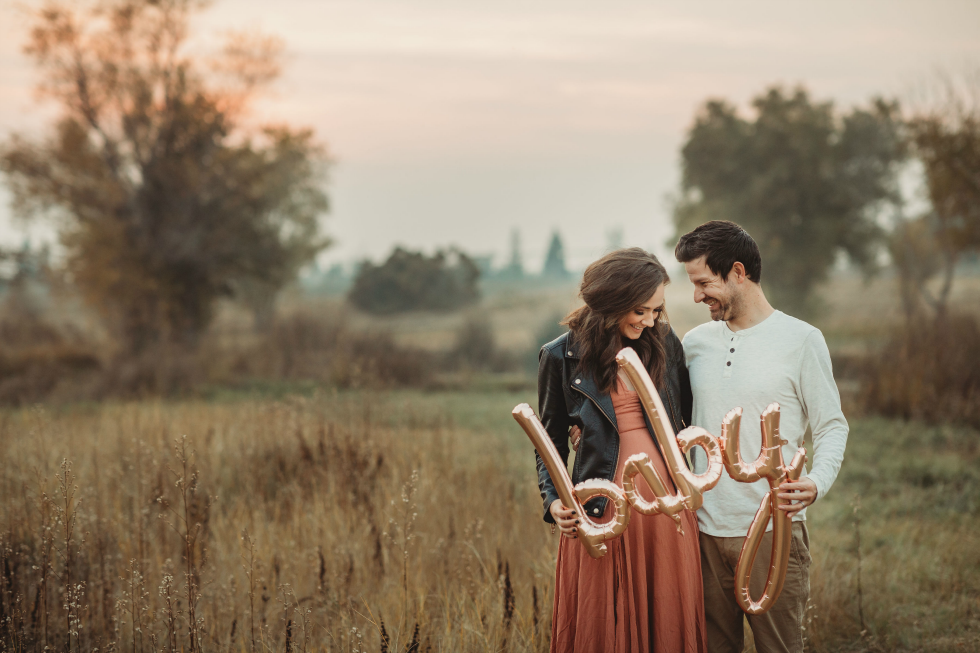 We lay in bed that night for quite some time, in silence, and then talking through whatever we were feeling (a literal rollercoaster, lemme tell you). It was a long night.
Maybe don't take a pregnancy test late at night if you want to sleep well that night. ;)
But then, of course, there's also this: complete and utter JOY!!! We are having a baby!!!
We are totally unprepared and slightly terrified and have NO clue what we are doing, we will be outnumbered and I know we'll go even more insane (ha!) but this is such a blessing and we could not be more excited and humbled and honored all at the same time, to be trusted by God to bring another little human into this world to love fiercely and join our circus.
God's timing is better than any we could ever think up ourselves. We are putting all of our trust in Him. And He is good. So so good.
So here we go again… and I plan on enjoying the entire ride.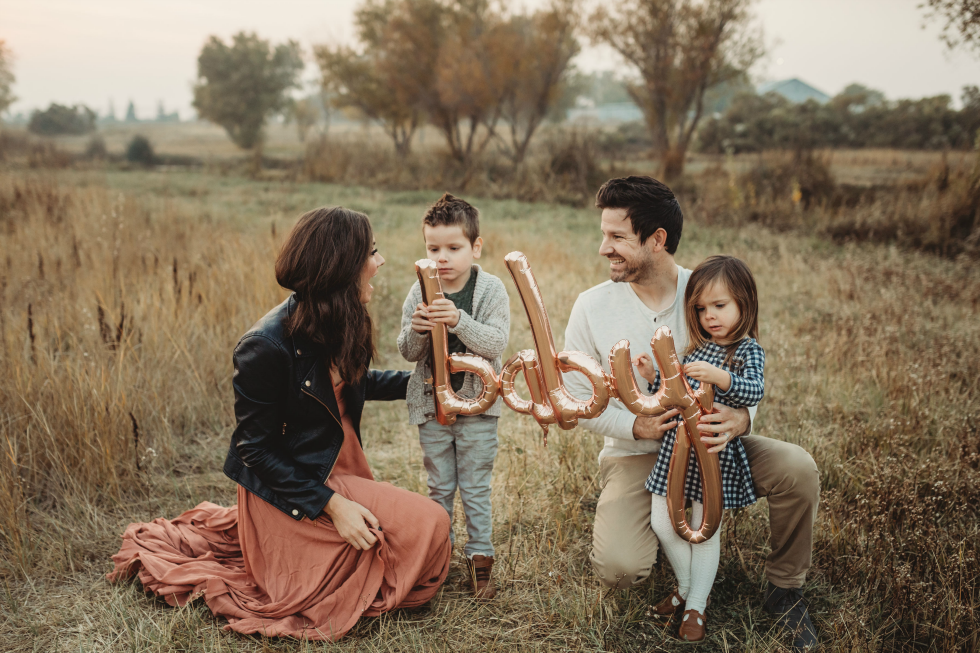 As far as how I've been feeling, this pregnancy has been the hardest one, by FAR. I wasn't sick at all with Sam- never experienced any nausea (I know, I was the WORST, trust me haha) and then with Sophie I did get nausea up until about 12 weeks, and this time around I've had nausea every single day, pretty much throughout the day (not just morning!) from about 6 weeks until now (almost 14 weeks) and I'm still not back to my "normal self." Praying the magical 2nd trimester makes me feel like myself again! I definitely think having two toddlers around this time has absolutely made it harder, but even without that, it's been a rough one. But I am not complaining at all, and feel so grateful to be entrusted with carrying this little life!
We find out the gender soon, and are still debating on how we're going to do that.. I love how we found out just us three when I was pregnant with Sophie (you can watch that cute little video HERE) so I think we might do the same. :) And then mayyyybe throw a gender reveal party with close family and friends, because your girl loves any excuse for a party! We'll see!
So yes, we are terrified and anxious and have no idea WHAT we are doing, but goodness are we SO excited to add another little one to our crazy circus of a family! I've always wanted a big family, we both come from families of 5, so this just feels RIGHT. May 2019, our family will be complete!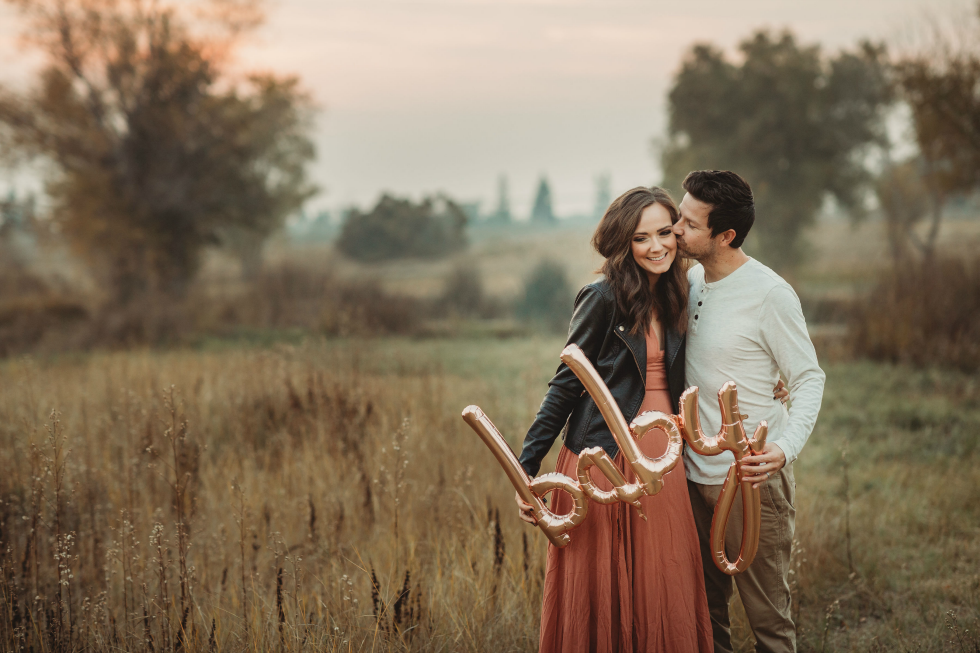 Thank you all for following along this journey of ours! It's never going to be perfect, but it's oh so beautiful.
xo