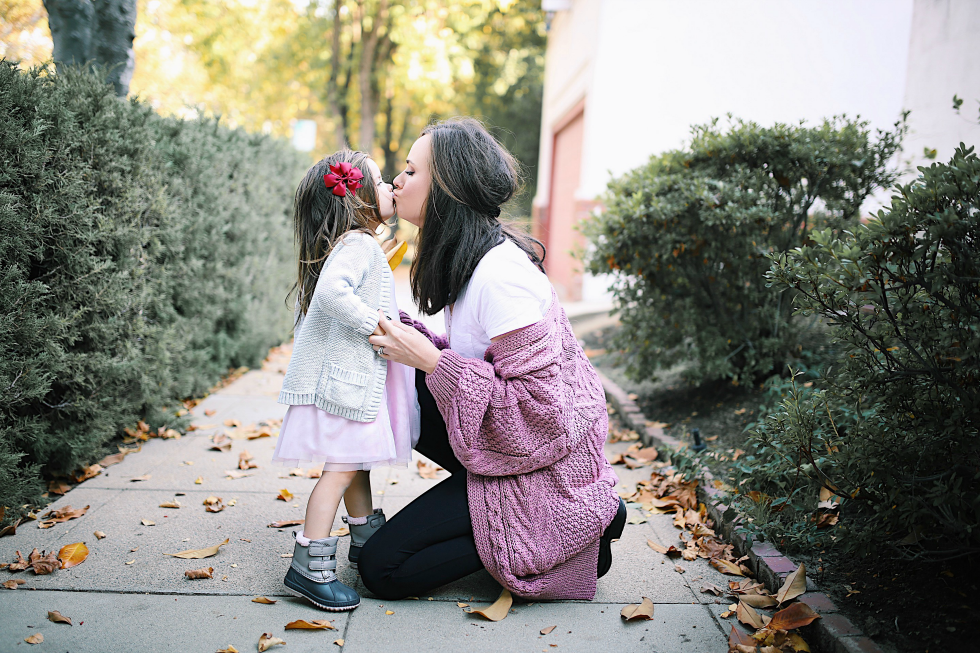 CARDIGAN | TEE | LEGGINGS | BOOTS | SOPHIE'S DRESS + CARDIGAN
Wow, guys. I haven't done a life update here on the blog in quite some time! Some big life things have happened the past few weeks, too, that warrant a post! So here we are!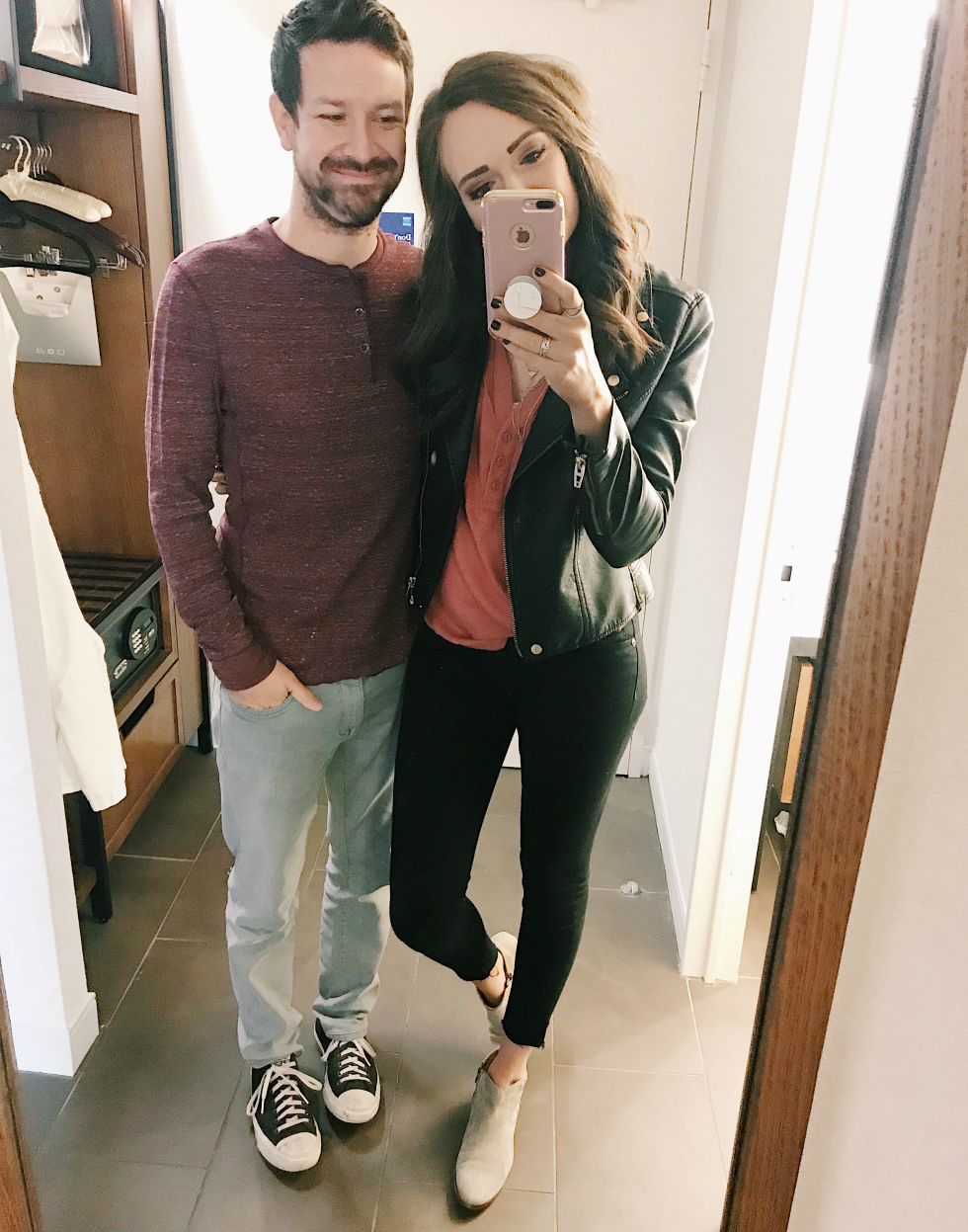 JACKET | SIMILAR SHIRT | NECKLACE | JEANS | BOOTS
A few weekends ago, we spent the night in San Francisco for a conference on inclusion that we were honored to be parent speakers at. It was a great little getaway, just the two of us. We shared our story and personal experience with inclusion at the Every Child Conference today, all about the importance of inclusion, and it was incredible! We received a standing ovation at the end, and I can't even describe how much that made my heart soar. This is something that is so near to our hearts, so it was emotional and also so empowering to share our story and get some conversation going. Let's close the gap and include everyone, regardless of any sort of differences. It all comes down to love and acceptance. Always.
You can see our speech HERE (just go to the 22 minute mark!)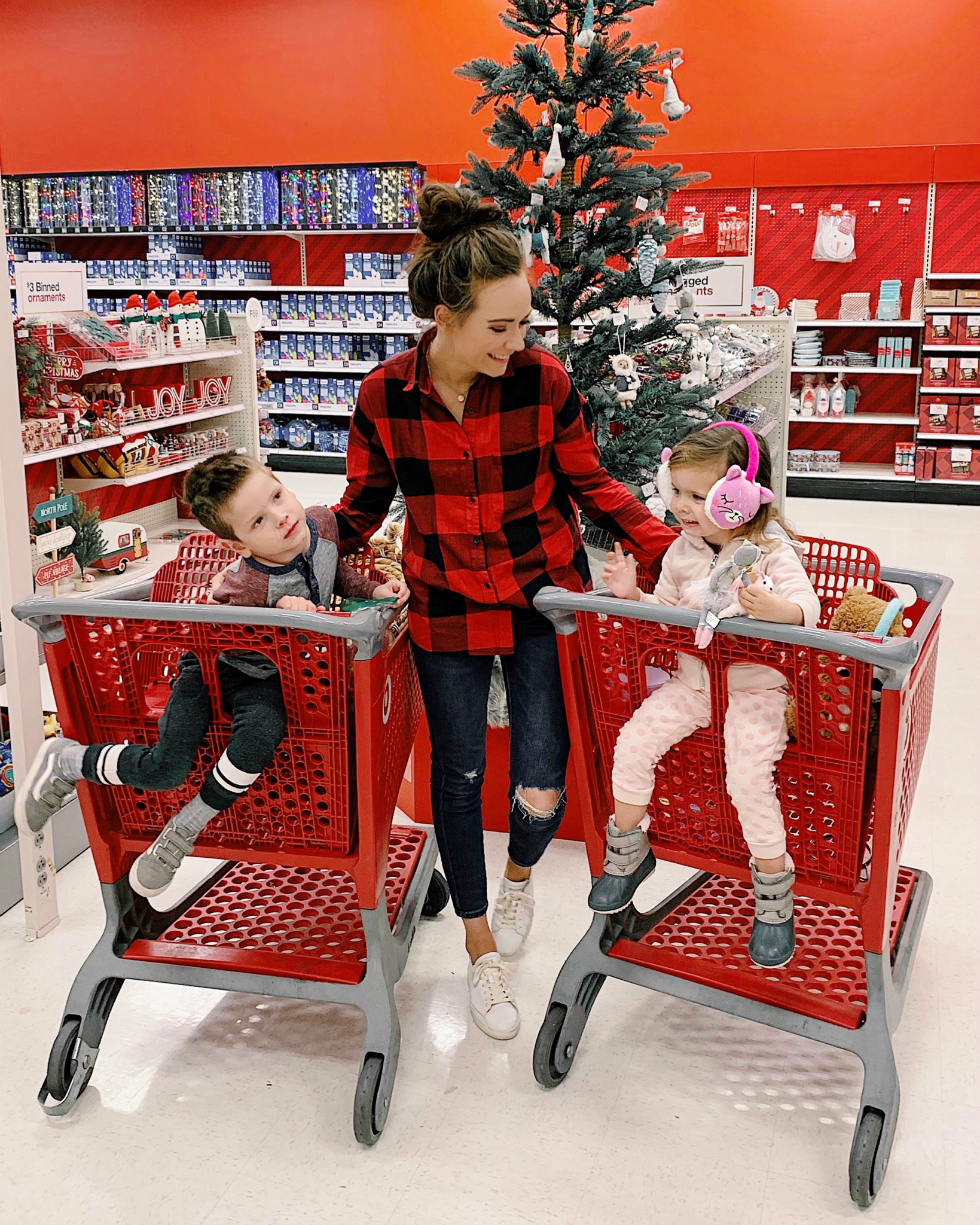 PLAID SHIRT (true to size; longer in the back, so perfect for leggings!) | SHOES | SAM'S SHOES
We started decorating for Christmas! If that's wrong, I don't wanna be right. We headed to Target for milk, yogurt and to "check out" the dollar spot Christmas stuff. Needless to say, we got sucked into the entire Christmas section, blacked out, and left with like $200 worth of ornaments, wreaths and other things I honestly don't remember, but we did get the milk and yogurt too, so that's a win! And now my house is the perfectly strange mix of pumpkins and glitter bottlebrush trees, and it's making me all sorts of happy.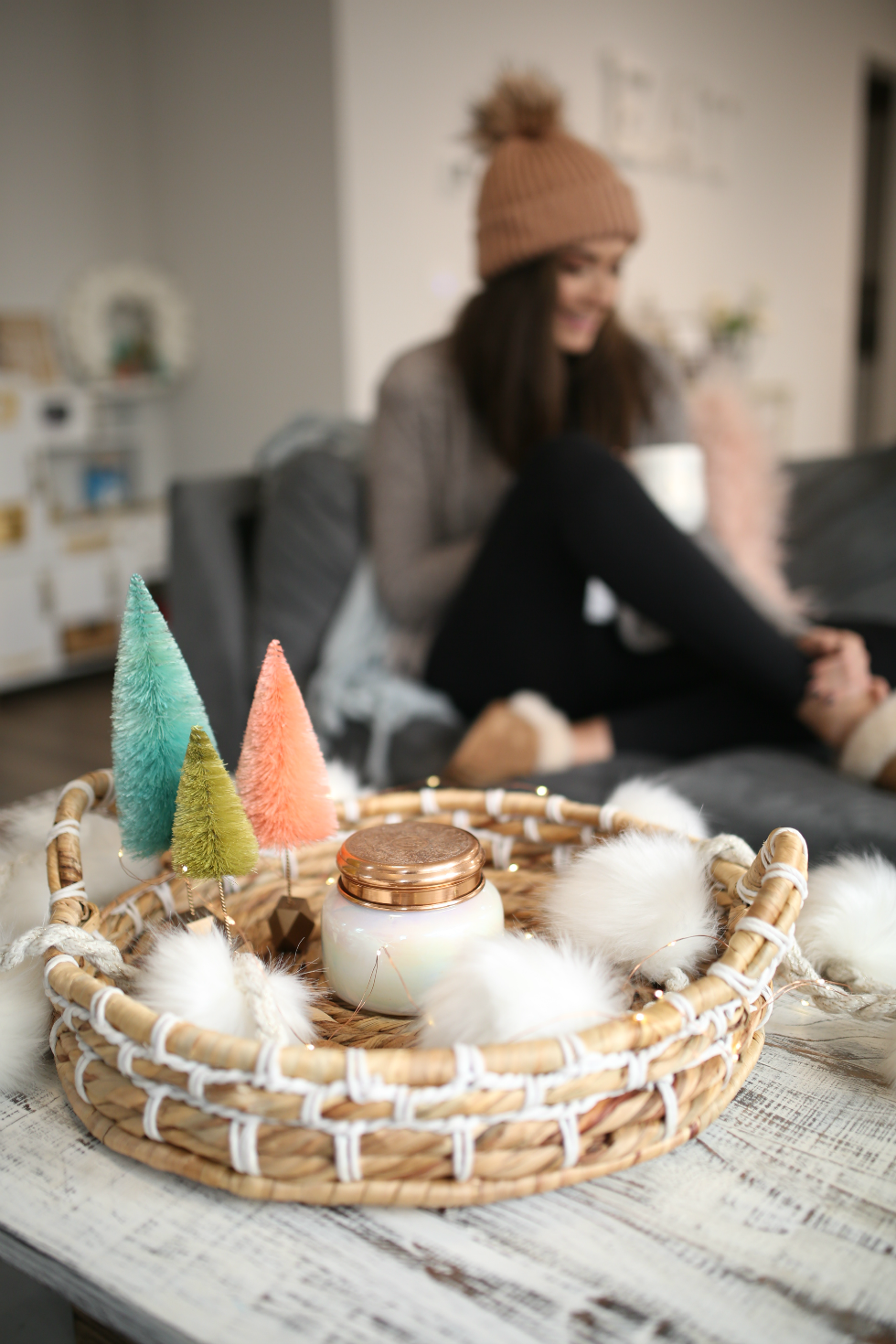 TREES | CANDLE | GARLAND | TRAY | WREATH
We are hosting Thanksgiving for the very first time this year! Pretty excited about it! Also, slightly nervous but I know it'll be so much fun and less stress, since previous years we have always done two Thanksgivings (in one day), so yay for combining and having everyone come to US! Glory glory hallelujah! Any my mother-in-law is making her homemade pie, so I'm super excited for that too. ;)
My grandpa's celebration of life was beautiful. He lived a long incredible life, and was definitely a man to celebrate. He will be so missed, but I'm really jealous of the celebration in heaven that he was part of!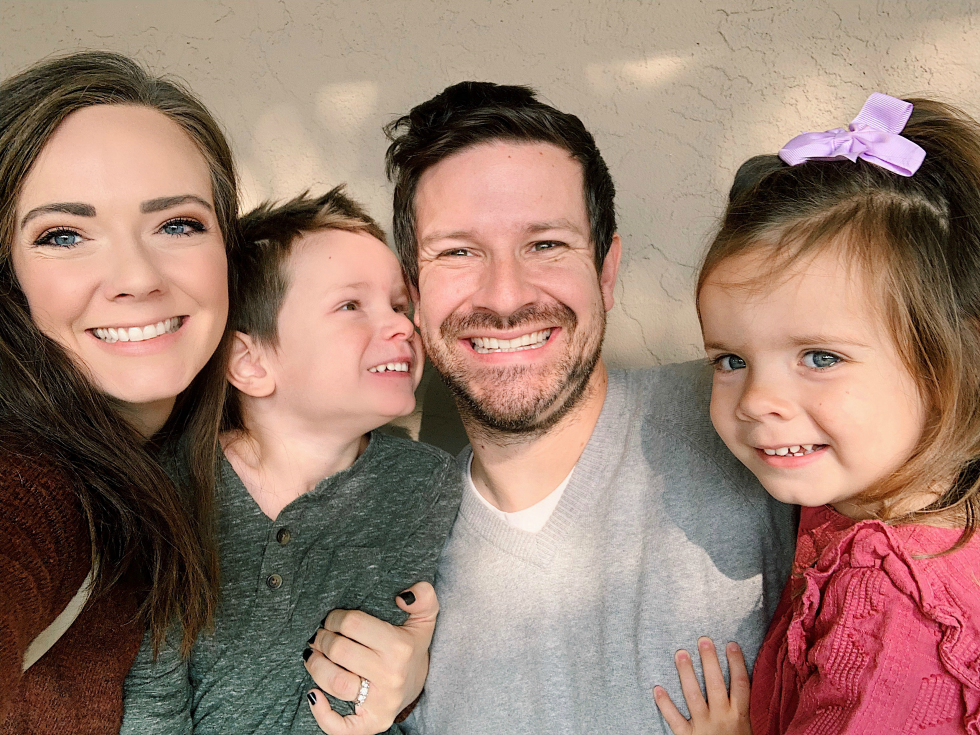 We took our family photos last night. It was… Well. Let's just say a certain little almost-3-year-old was acting every bit her age. Ahhh she is such a high-spirited little girl, and she decided smiling wasn't exactly what she wanted to do last night. I still think we managed to get some good shots, and I cannot wait to see! Courtney, our photographer, is a magician, so I'm excited to see them!
DRESS (true to size) | JACKET (true to size)
And my GLAM makeup look is coming up soon! I will definitely be re-creating it for holiday parties! I used some new products that I'm LOVING and excited to share with you here!
And now it's Thanksgiving week, Black Friday coming up soon, and tons of sales, and you KNOW we will be sharing allll of the goodness and the best deals RIGHT HERE! Along with more gift guides! In case you missed them:
GIFT GUIDE FOR TODDLERS
GIFT GUIDE FOR HIM
Happy Monday, friends! And if you are in California and have been affected by the fires, I am praying for you and this heartbreaking situation! We have been feeling the affects ourselves, being 90 miles from the Camp Fire in Paradise. Our air has been heavy with smoke for over a week now, with schools being canceled and staying inside due to very unhealthy air quality. Praying for rain for our state and healing for all of the heartbreak!
xo
Read More on Katie Did What