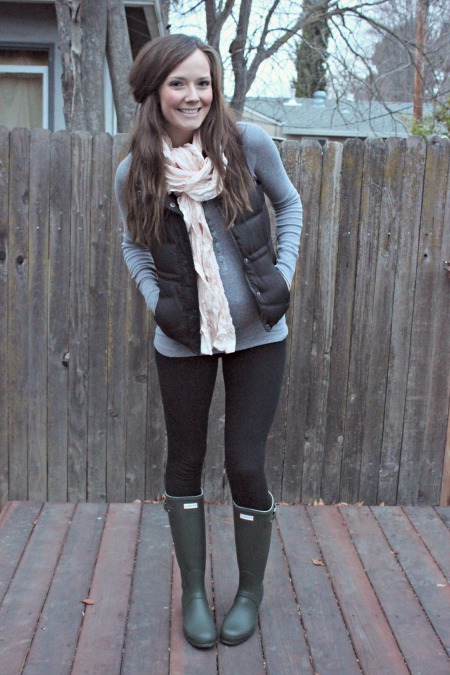 vest: old navy (via thredup)
scarf: h&m (old)
top: gilly hicks (old)
leggings: gap (here)
wellies: hunter (here) (Christmas present from my hubby!)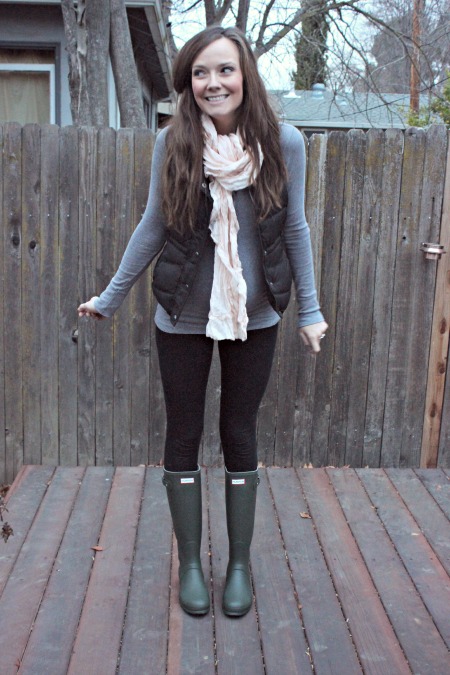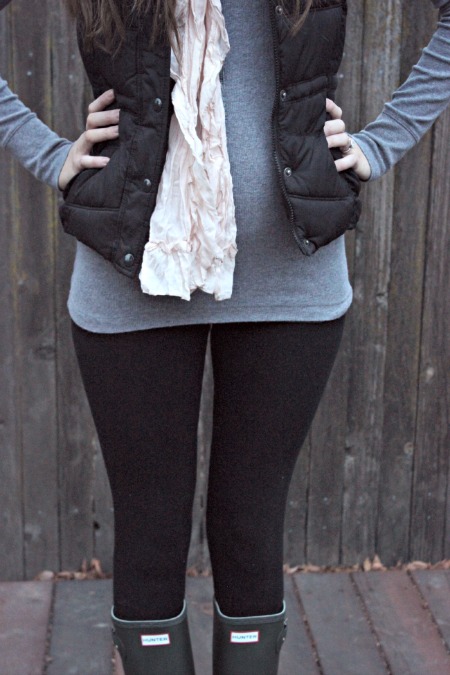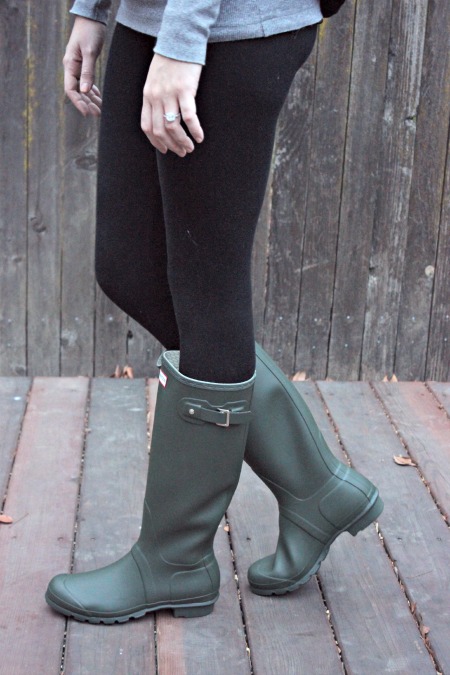 I finally got my very own pair of Hunter wellies from my darling husband this year for Christmas! I literally squealed when I opened the box. These boots, you guys don't even understand. They have been on my list every year for numerous years in a row. I mean, the princess wears them! I own shoes that the princess wears! I may sound silly saying that, but I don't care. It's a fact. And my husband is pretty awesome. There's another fact for you. Oh, I'm just full of facts today, aren't I.
xo
Read More on Katie Did What