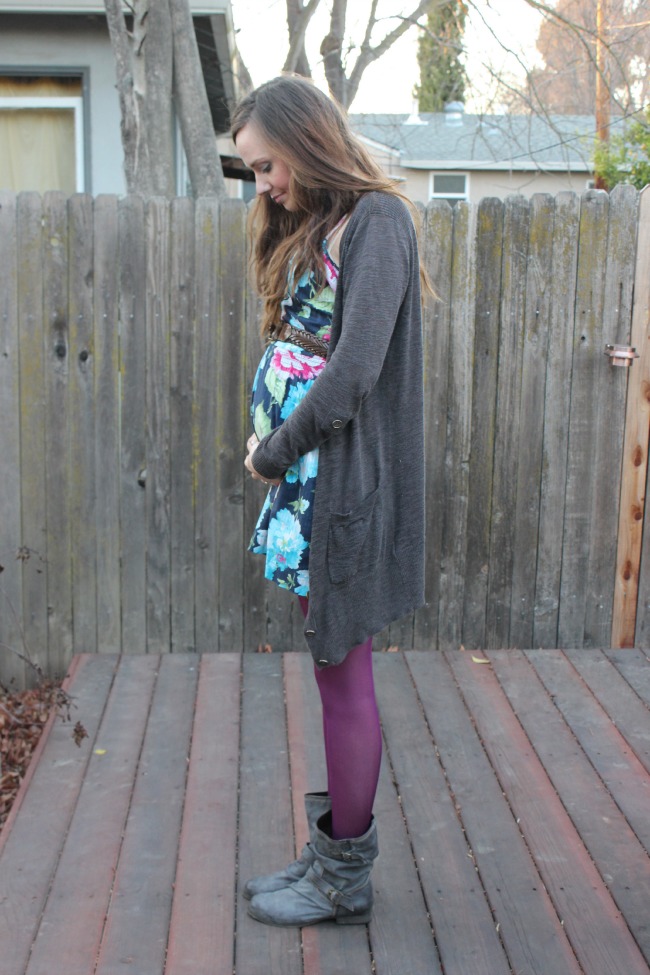 dress: gilly hicks
sweater: h&m
tights: anthropologie
boots: dsw (similar here)
These are a few little reminders to myself, on a daily basis. This is how I want to live. Maybe they'll speak to you, too:
– It's okay to cry every single day.
– It's okay to let yourself go and be totally and completely immersed in the moment at hand. It's actually best to live life this way.
– Be nice to everyone. You never know what battle someone is fighting. Be kind. Show mercy. Smile. A lot.
– Hold hands. Holding hands is nice.
– Don't nag. Who cares if the shoes are left in the entry. Who cares if the dishes haven't been put away yet. Who cares in the big scheme of things? It will get done. Eventually. For now, let it be.
– Write thank you notes.
– Pray. Give thanks in everything and every situation.
– Don't be flaky. Make lunch plans. Dinner plans. Happy hour plans. Spend real time with people.
– Say "I love you" often. It's the most important thing in life.
What are some of your little reminders?
xo