Helloooo hello! It's COLD over here. I'm already in spring mode, but the weather is telling me otherwise. I'll still throw on the occasional dress and sweater because, manifesting what I want, duh. ;) But truly, I just want to curl up with a cozy blanket and a hot cup of tea and wear leggings forever and ever amen. BUT. Let's make things cute, so here's some outfit inspiration from my week of outfits! Trying to document more often, especially when I wear more than just leggings and a sweatshirt (although there's nothing wrong with that, of course). Just some inspo, it's what I like to do, mmkay?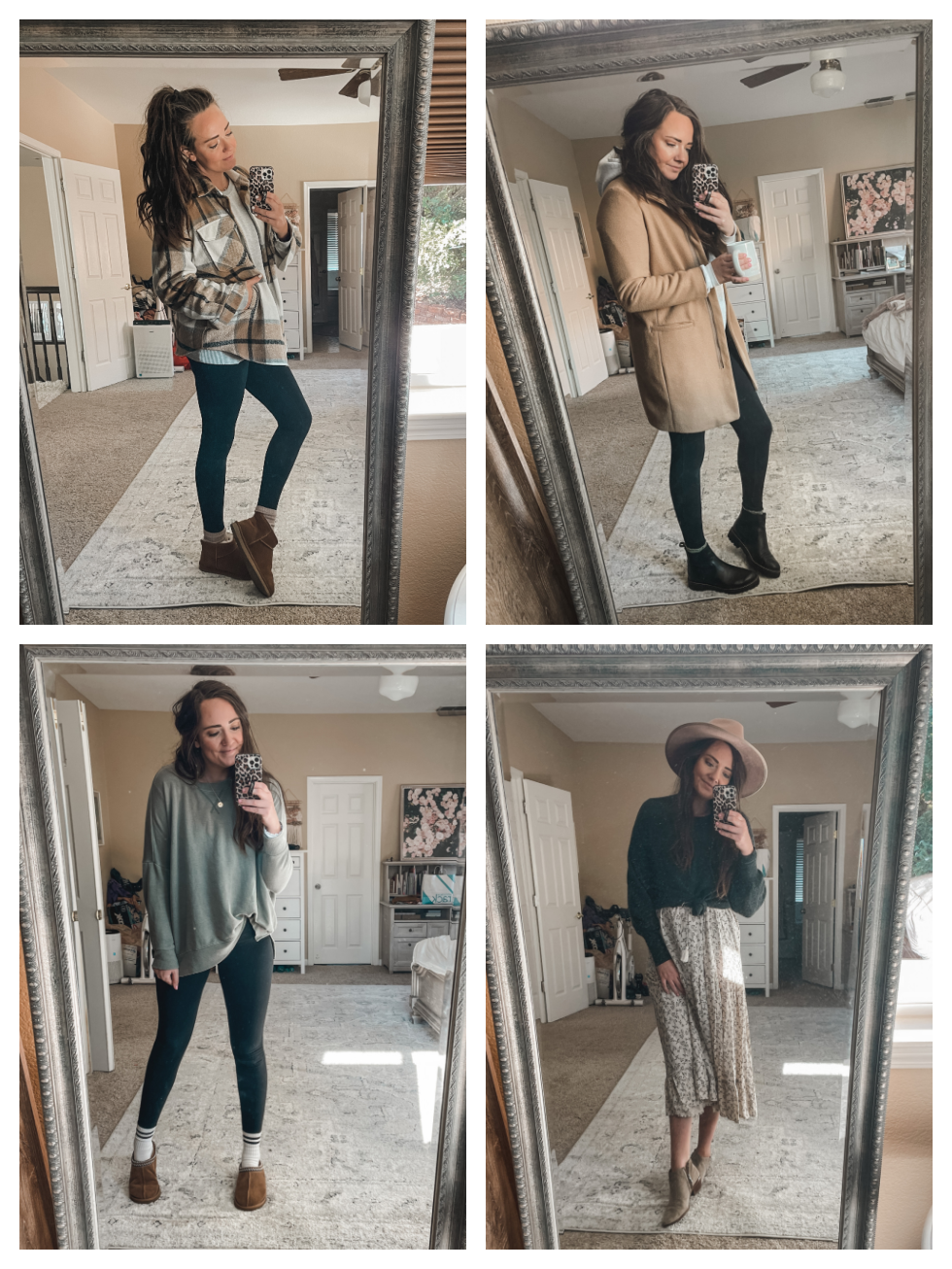 WEEKLY COLD WEATHER OUTFITS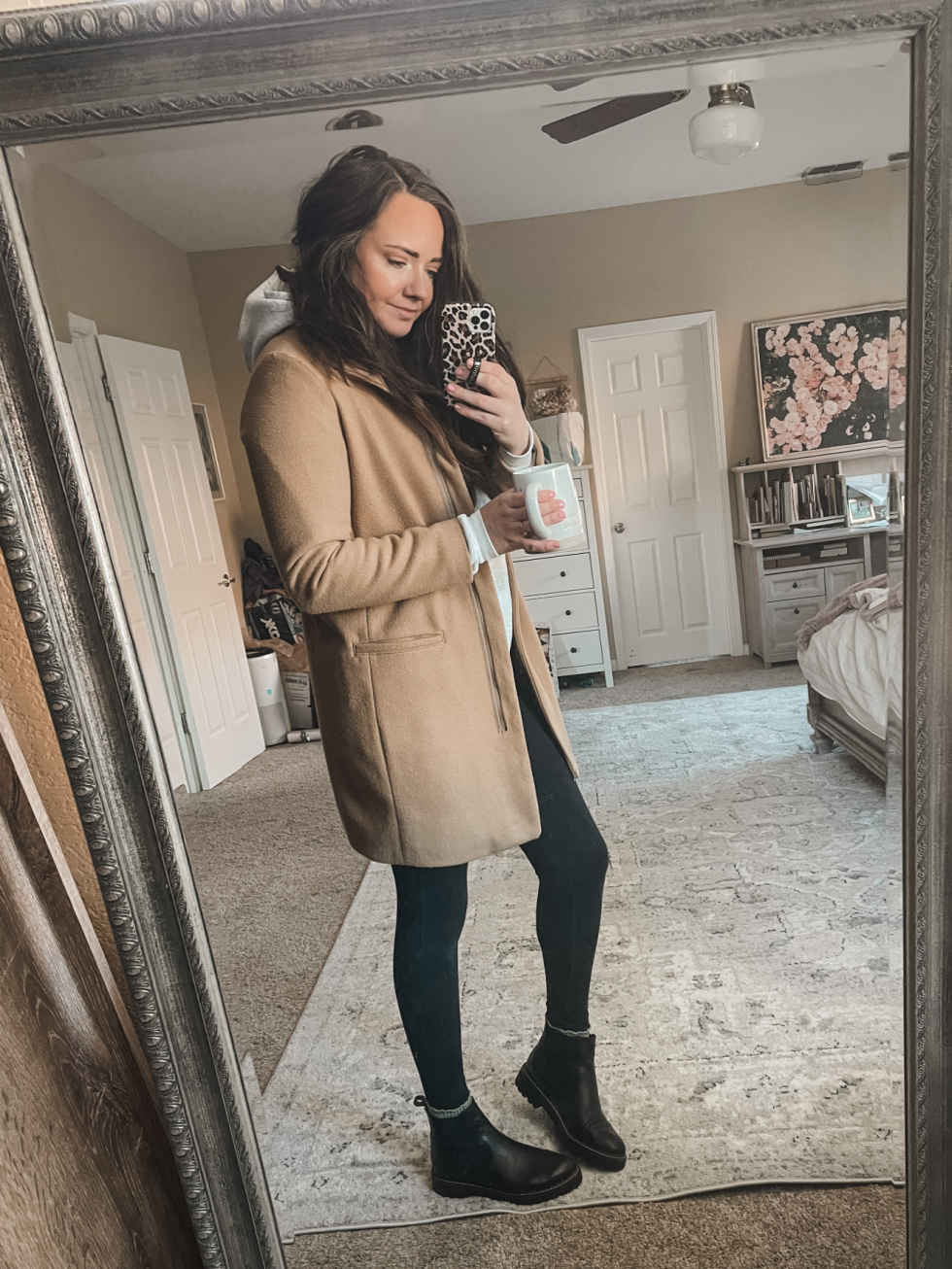 SIMILAR CAMEL COAT HERE
||
BASIC HOODIE
||
BLACK LEGGINGS
||
SIMILAR BLACK BOOTIES
||
FUN SOCKS
||
SIMILAR MUG
One of my favorite outfits when it's cold outside! Love a good neutral moment. A camel coat is a must, in my opinion- such a great way to add class to any outfit. Add a hoodie and leggings and black boots- perfection.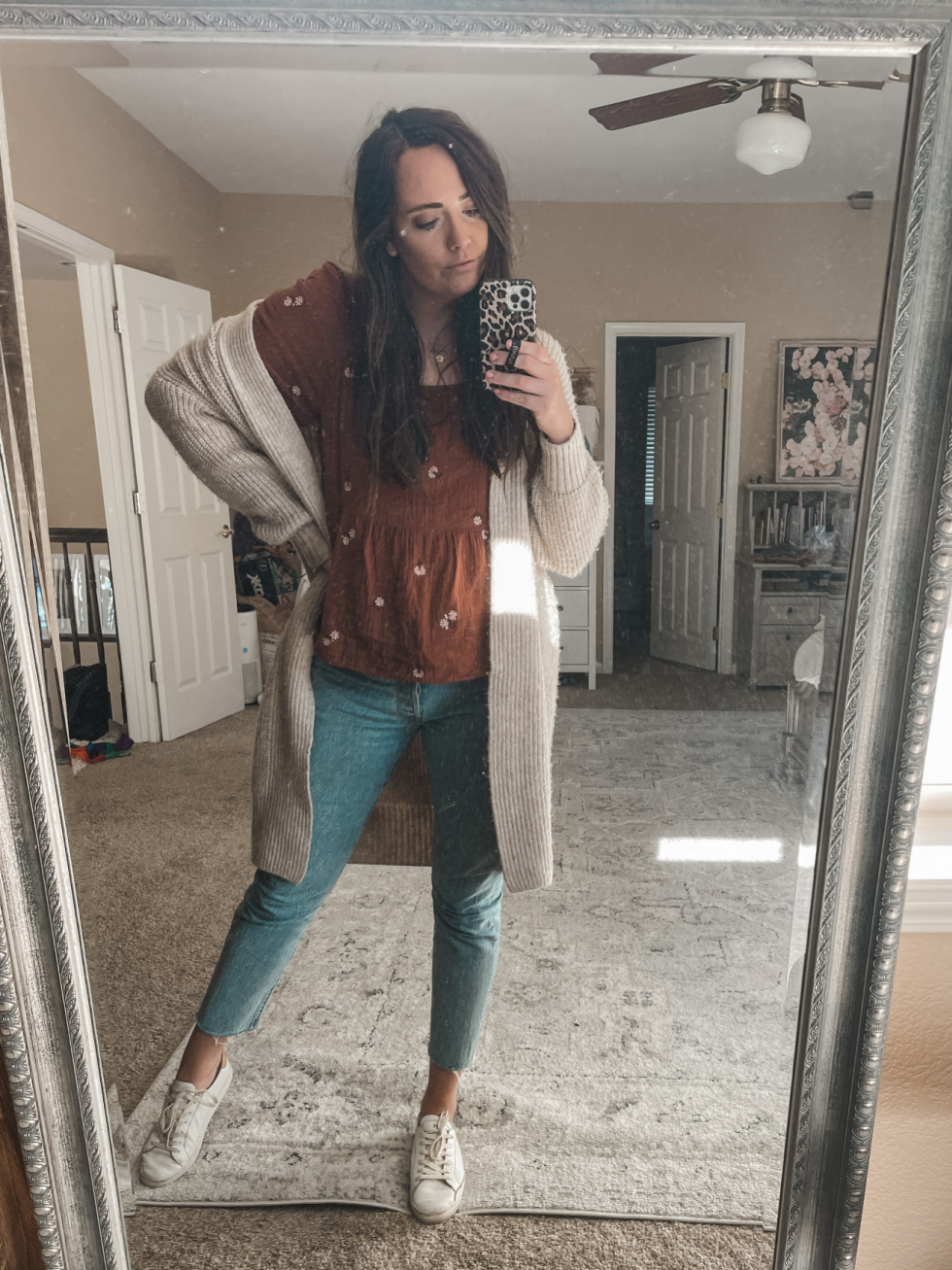 SIMILAR CARDIGAN and HERE || MADEWELL TOP (SIMILAR HERE) || LEVIS JEANS (size up one) || SNEAKERS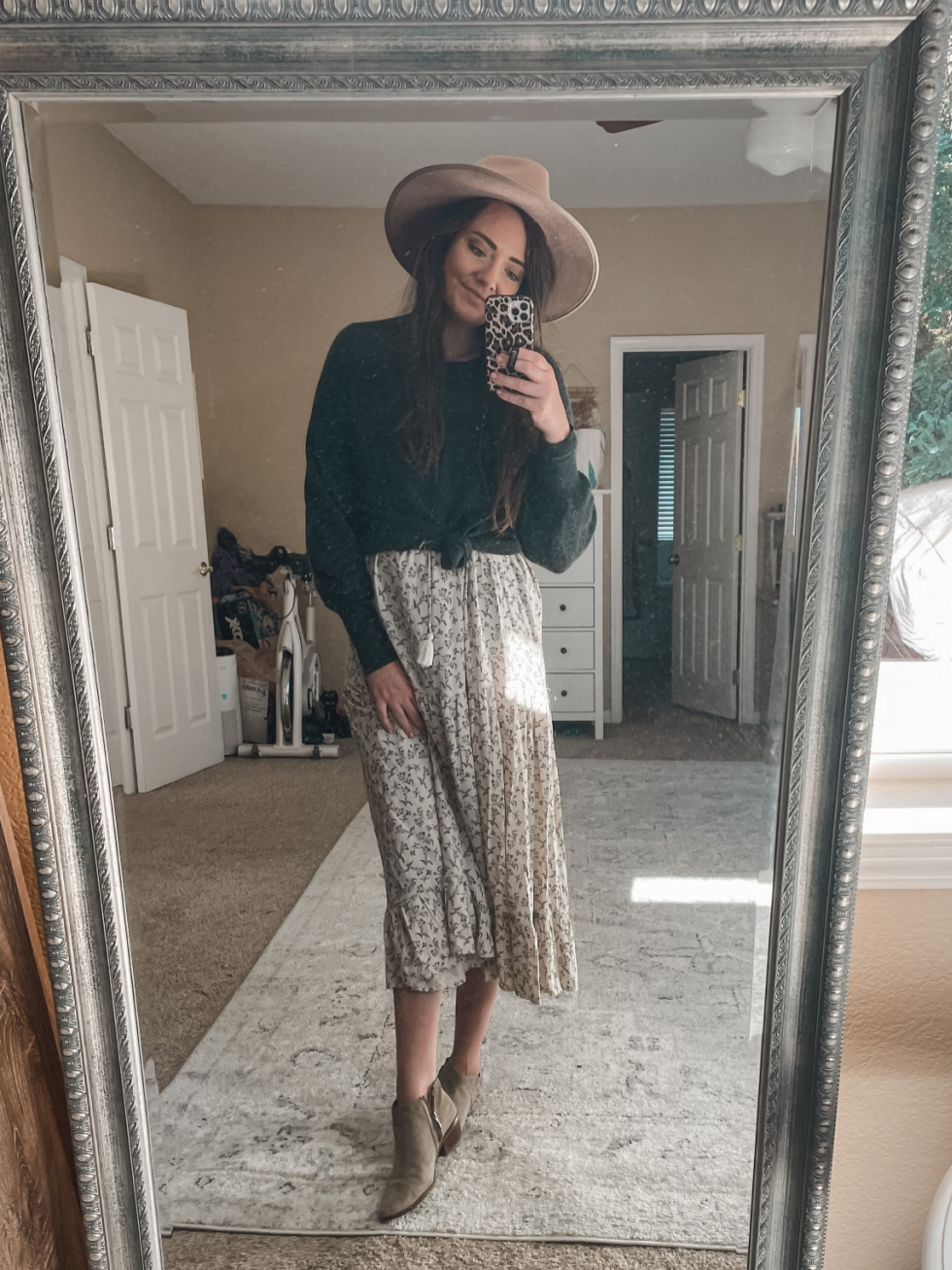 BRIXTON FEDORA || PULLOVER SWEATER (use cod KATIERJS10 for 10% off!) || CJLA DRESS (SIMILAR HERE) || SIMILAR BOOTIES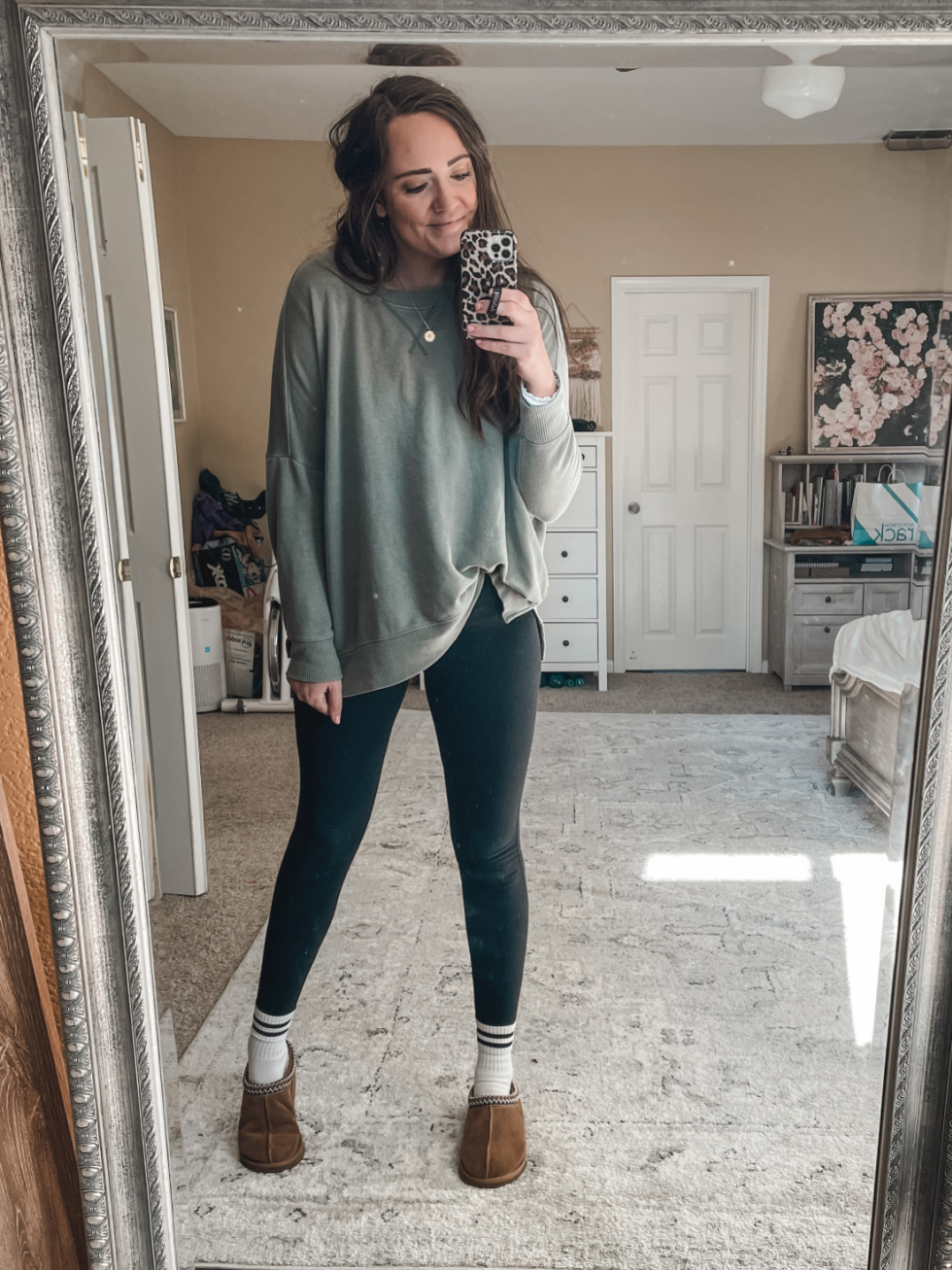 SIMILAR SWEATSHIRT || ZELLA LEGGINGS || SIMILAR SOCKS || UGG TASMAN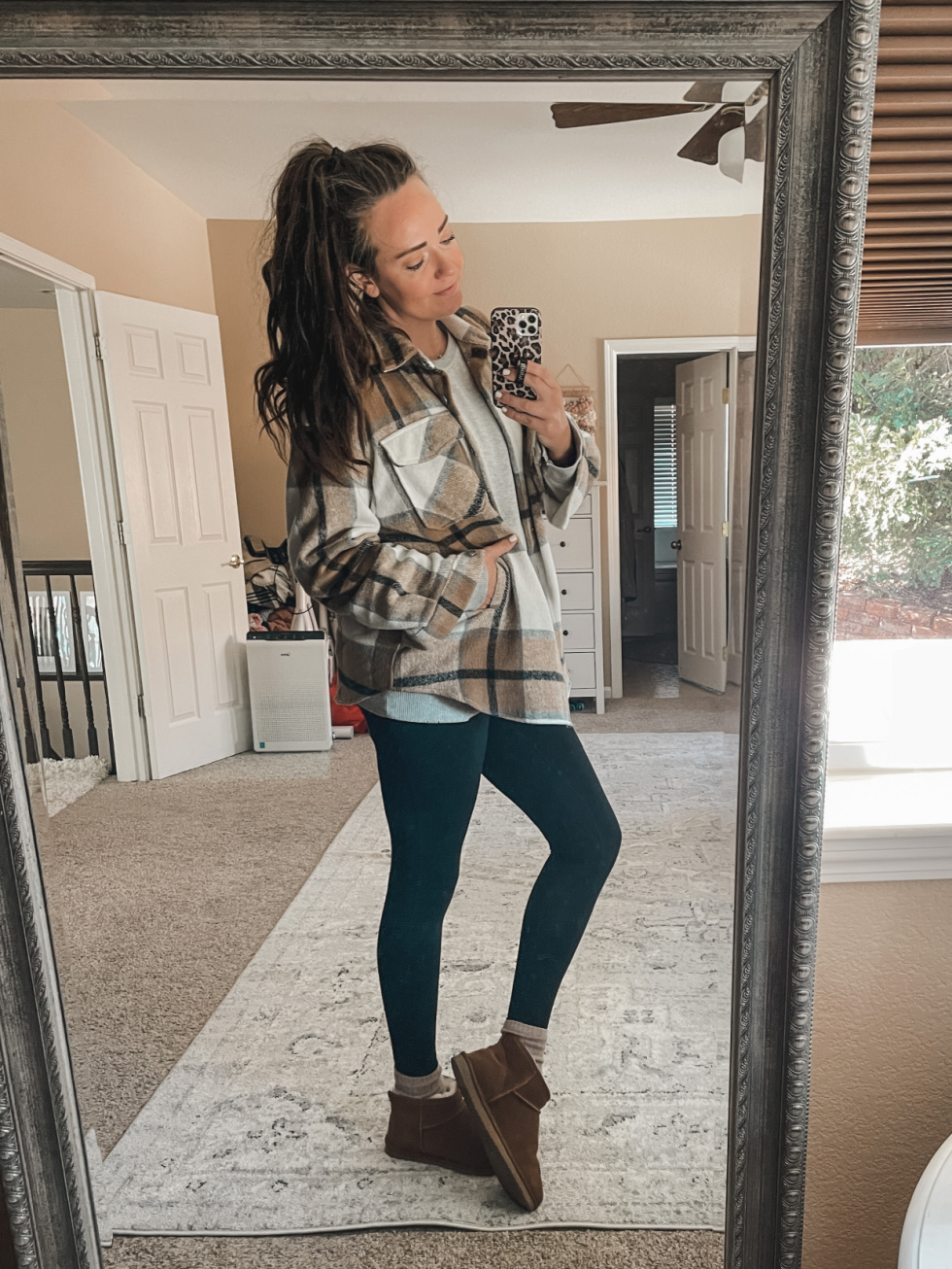 AMAZON SHACKET || SIMILAR SWEATSHIRT || LEGGINGS || BOOTS
CLICK THE LINKS BELOW TO SHOP THIS POST:
xo