Sharing some favorites for the day of looooove.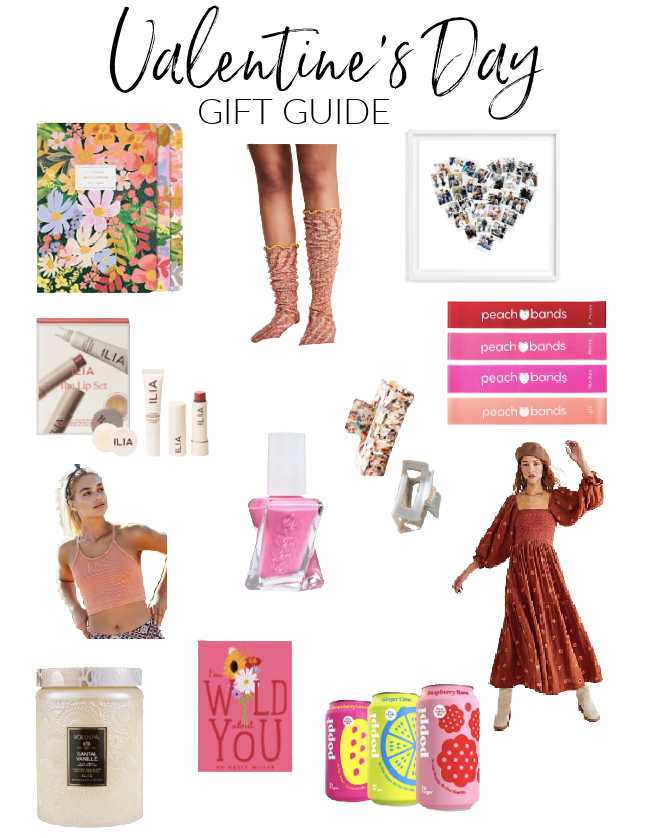 Loving this nail color in "haute to trot"– the perfect pink.
I am obsessed with this crop tank/bralette and own like 6 of them. This is my latest color, "Desert Rose" and it's SO pretty in person! I wear a m/l.
Loooove this dress! Prettiest color, and the flower detailing is gorgeous. It's just one of those staple dresses I know will live in my wardrobe forever! I have Ginger Snap, and love the Burgundy and Moonstone, as well! Runs large, I'm in the small.
Got these Valentines from Minted for the kids to pass out to friends! The best Valentines! The wild flowers for Sophie and the football ones for Sam!
Love this custom heart frame! I had so much fun customizing ours! Would make a great grandparent gift, too. ;)
Give the gift of a happy gut. ;) LOL!! These are my favorite prebiotic drinks, a fantastic soda alternative! Raspberry Rose and Strawberry Lemon in particular, yummmmm!
I was gifted these gorgeous hair clips, and LOVE them!! They're so pretty but they also work SO well in holding up my hair!! And I have a lot of hair. ;) I use them to clip my hair half up/half down, not all of it lol. Haven't found any clips that will do that!!
Valentine's Day gift guide
xo