Guys, it's time to start thinking about holiday cards! Yes, I'm already talking Christmas cards. I mean, Thanksgiving is fast approaching, and then the hustle and bustle start, immediately. Plus, I'm a planner, and I like to always make sure I give myself plenty of time to get the right picture and the right card and get them all sent before Christmas. It's one of my very favorite parts of the holiday season, actually. I love receiving cards, too. They just make you happy, you know? Plus, who doesn't like getting mail? Nobody, that's who.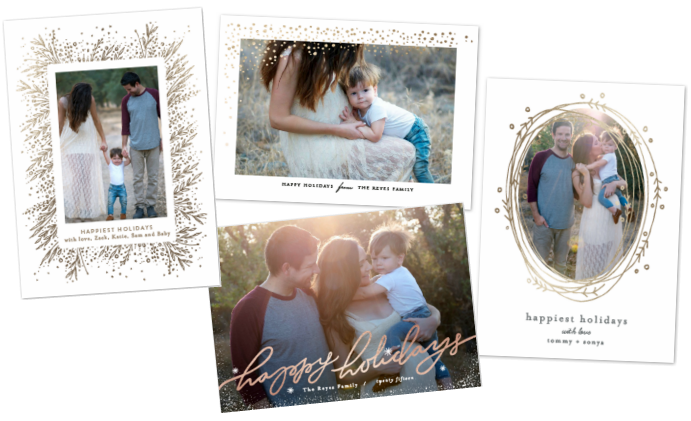 card #1 // card #2 // card #3 // card #4
I still feel it's a taaaaad early to share our cards (yes, I already ordered them!) BUT I wanted to share a few of my favorite designs, and a sweet sale that Minted is having right now- 20% off all foil-pressed products with code FOIL (ends 11/16!), including cards and art prints! We went with a foil-pressed card last year, and they are gorgeous in person. I love the shimmer- it's just super festive.
We absolutely love Minted, and have used them time and time again. The quality and beauty can't be beat! And you can upload your photo and see what it will look like in the designs before choosing, which is awesome.
Sooooo… Which one is your favorite?
xo